MHS Varsity and JV Girls Lacrosse practice has been cancelled for today.

Tonight's Boys Lacrosse games have been postponed to tomorrow. The team will practice tonight at their usual time.

Due to field conditions todays JV and Varsity Softball Double Header with Noble has been moved to 2pm and 4pm.

What's for lunch today? Elementary and middle school students had a choice of a BBQ pulled pork sub on a whole grain French bread roll, or whole grain wheat thin crackers, low-fat cheddar cheese and pepperoni slices (a student favorite!!) Each entree comes with a fresh made side salad (romaine, spring mix, tomatoes and cucumbers) and choice of low-fat chocolate or white milk! High school students enjoyed a main entree of Mexican seasoned beef, with whole grain tortilla chips, cheese, sour cream and salsa with a fresh made side salad (romaine, spring mix, tomatoes and cucumbers) and choice of low-fat chocolate or white milk! School Lunch Hero Day is next Friday and we want to thank all of our hard working nutrition staff for providing such healthy, nutritious meals to the students of RSU 57!!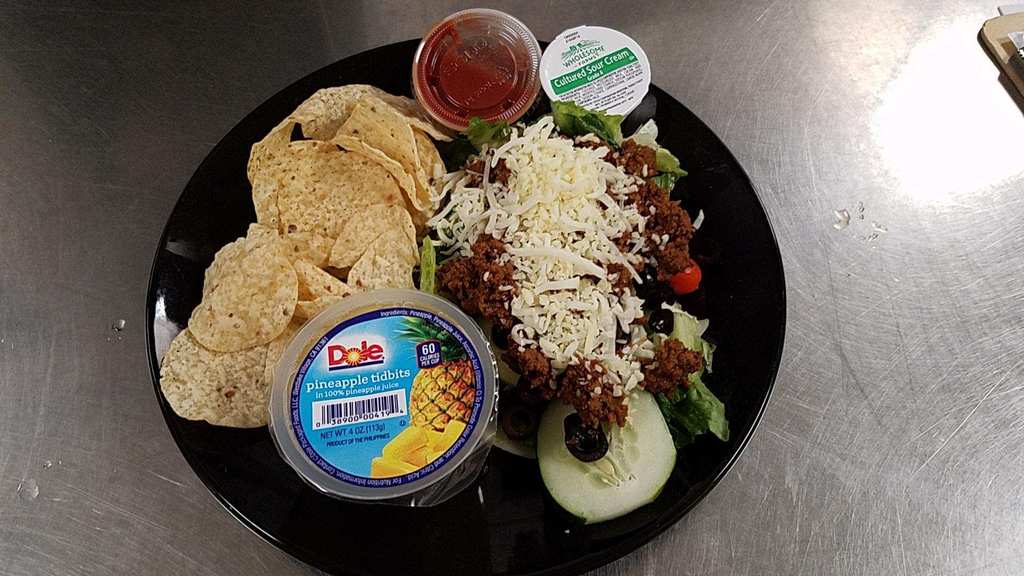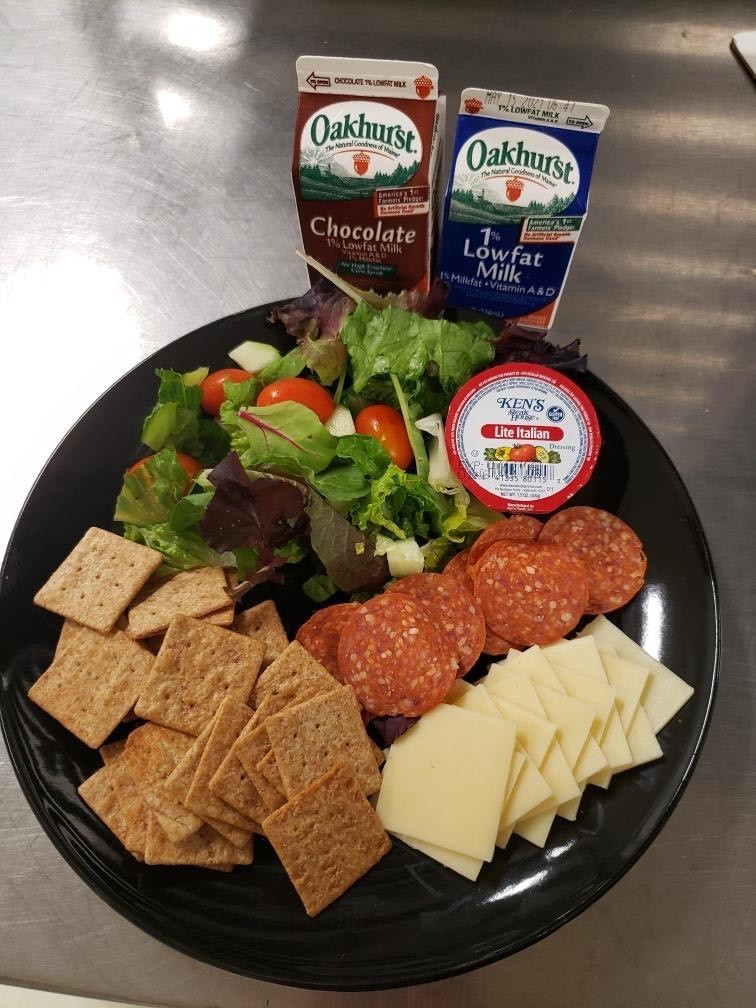 Tonight's JV and Varsity Softball games at MHS vs Marshwood have been moved up to 3:30pm. Go Mustangs!

The start of game one of todays Varsity Baseball Double Header has been bumped to 3:30pm today. Thank you!


The following games scheduled for this week have been postponed and will be rescheduled ASAP. Monday 4-19 Softball vs Sanford Jv and Varsity Tuesday 4-20 Boys Lacrosse @ Berwick Academy Tuesday 4-20 Girls Lacrosse Home vs Cheverus Thursday 4-22 JV Lacrosse Home vs Berwick Academy Friday 4-23 V Girls Lacrosse @ Berwick Academy Thank you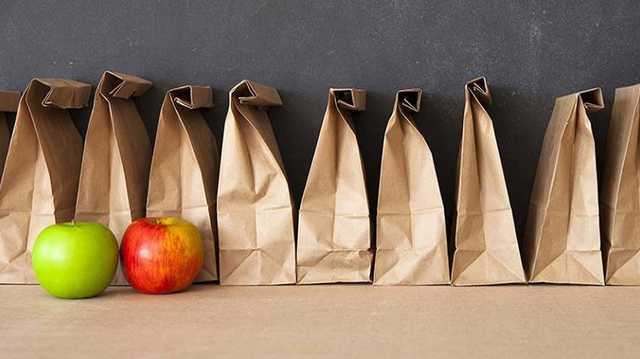 Due to a staffing issue at Massabesic Middle School we will have to delay the start of Middle school baseball for both 7th and 8th grade until Monday April 12th. We apologize for the delay and short notice.

Massabesic High School Athletic Events Saturday 4-3 to Saturday 4-10 Saturday 4-3 MHS Girls Lacrosse vs Kennebunk 10am V / 11:30am JV Monday 4-5 MHS Baseball Home vs Sacoppee Valley Varsity Only 4pm MHS Softball Home vs Sacoppee Valley 4pm Tuesday 4-6 MHS Cheering Senior Night 6pm Thursday 4-8 MHS Varsity and JV Girls Lacrosse @ Thornton Academy 4:30 V / 6pm JV MHS Boys Lacrosse Home vs Bonny Eagle V 5pm / JV 6:30pm Saturday 4-10 MHS Varsity and JV Girls Lacrosse H York 10am V / 11:30am JV MHS Softball @ Thornton Academy. VS TA and Marshwood TBD MHS Boys Lacrosse Home vs York 2pm V / 3:30pm JV SPRING SPORTS REGISTRATIONS ARE STILL OPEN Spring Sports registrations at MMS and MHS are open. In order for us to determine several logistical concerns we need to know how many athletes will be participating at each school. Please register on REVTRAK ASAP!!!. Link-
https://rsu57.revtrak.net
IMPACT TESTS- Concussion Baseline All athletes must have a current Impact Baseline test on file. There is a link to do baseline tests at home this year. MMS athletes require a new Impact test each year. MHS Athletes require a test their 9th and 11th grade years or if they have not had one in two years or have never had one. The instructions for doing the impact test are at the following link.
https://docs.google.com/document/d/1Pk1HNl_ke2dDNsJR6NDdeCw9d7MInTiVCMR4KsdQLfc/edit?usp=sharing
PHYSICALS- All athletes at MMS and MHS must have current physicals on file with our school nurse. Physicals are good for 2 years. All who have registered as of today have been contacted if a physical is needed. MMS Nurse- Jennifer Dorr.
jenniferdorr@rsu57.org
MHS Nurse- Nancy Sobanik.
nancysobanik@rsu57.org

We want to welcome back our supporters of MHS Athletics to our home events for the spring of 2021! We appreciate your patience over the past year and look forward to your return to support our teams. Our facilities support fan attendance under the current Maine CDC guidelines. Hand sanitizing stations will be available at each facility and we encourage you to use them. Under the current Maine CDC guidelines all spectators are to wear a mask and maintain the current social distancing expectations. (Currently 6 ft.). We look forward to getting started and appreciate your support for our spring season to be a successful one!"

This year Alfred Elementary is hosting our first 5K VIRTUAL RACE! Run or walk anywhere you choose, at any time between April 17th through April 24th (April Vacation). The cost to participate is $20 and includes a race shirt and packet. Proceeds from this event will go towards funding our 5th grade celebration, and any funds raised over and above what we need will remain with the PTSA to be used for future classes, teacher appreciations, school needs, etc. Since race times will be tracked, top finishers will be recognized and announced early-May. Please check out the flyer for how to sign up!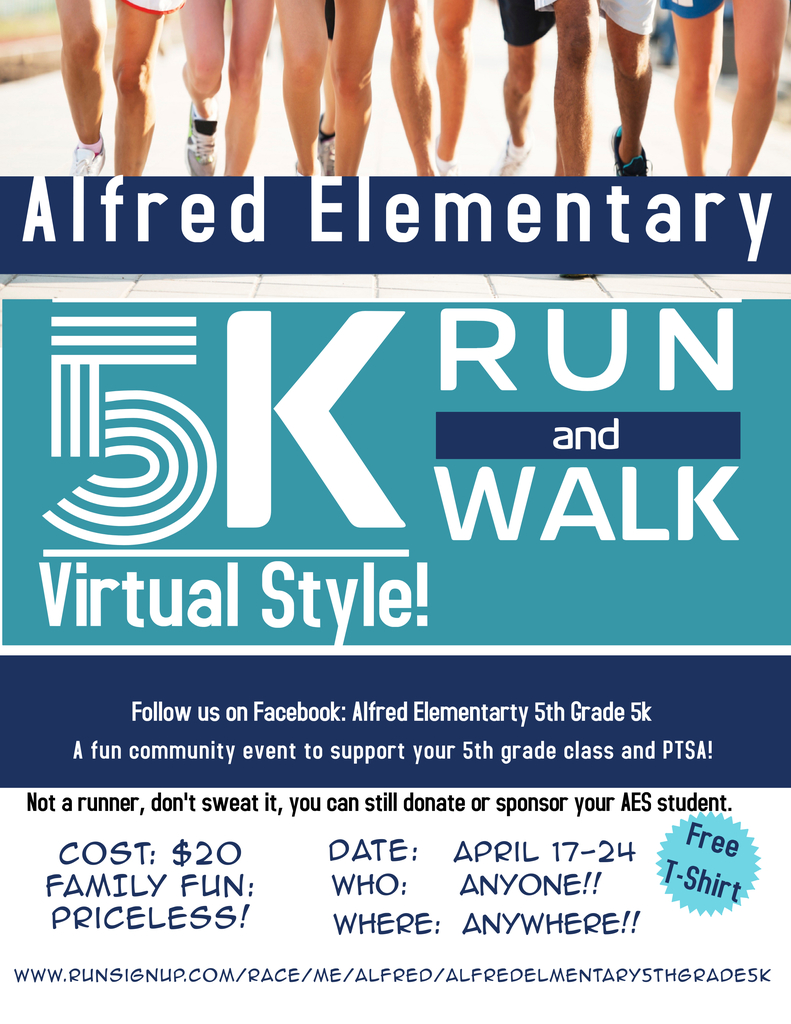 The power is out in much of Lyman, including Lyman Elementary School. There is only one phone line available, please only call if necessary. The phone number while the power is out is the school fax number (499-2981).

CORRECTING NEWS REPORT! -- NOT ALL REMOTE All RSU 57 schools will be open today with the exception of Massabesic High School, which will be remote today.

Time adjustment for pitchers and catchers practices tomorrow at Massabesic. Softball will go 5:00-6:45pm. Baseball will go 7pm to 8:30pm. MHS Gym.
Dear RSU57 Community Members, This notice is to update you on concerning trends in the district. Please know how much we have appreciated the efforts in ensuring the health and safety of our schools up to now; however, over the past 14 days, RSU 57 has experienced a significant uptick in positive cases leading to over 600 individuals being identified as close contacts, resulting in quarantine implications for children, staff, and families. Anyone who has experienced quarantine will know that these requirements are disruptive to education, childcare, and often directly impacting household economics. A recently reported community event had a tremendous impact on our schools and families. On behalf of our communities, our schools, and our staff, we urge you to continue to follow CDC guidance in the community settings as well, and to continue to monitor health daily prior to arriving at school, as your decisions may affect many other individuals. Please watch for notices from your child's school principal regarding any events affecting your family specifically and stay vigilant in helping us keep our staff and students well, our schools open, and our community safe. Stay Strong Mustang Nation
Mustang Pride! It was a year ago this weekend that the communities and schools of RSU57 responded to unimaginable challenges in services to our communities. Tremendous thanks is owed to district staff who responded quickly to deploy technology, meals, and education throughout the spring months for our students. Recognition is also owed to all of the parents who worked to support their children. While much remained unknown as we wrapped up last school year, access to learning remained a constant. Continued educational opportunities last spring helped students to close out the school year as strongly as possible and helped our teachers to prepare for this school year. District staff worked tirelessly last summer in preparation for this school year to ensure that we were able to safely reopen our schools 5 days a week within Maine DOE and CDC guidelines. To accommodate remote learning, each classroom was outfitted with state of the art audio visual technology to support a synchronous remote learning model. The teaching staff of RSU57 are owed tremendous credit for their work in this area, which has been challenging, rewarding, and appreciated. We had not imagined this is where we would be a year ago. Please take a moment to pause and reflect on the tremendous growth and service we have each experienced over the past year. With deep gratitude to our communities for their continued support and to our staff for their monumental efforts. Stay Well Mustang Nation.
Good evening, Just a reminder that tomorrow, March 3rd, will be an Early Release Day for all students. Stay well!