Good Evening RSU 57 Families. You can find this week's Community Newsletter using the attached link. Have a wonderful night.
https://www.smore.com/vya9h

Coldest day in decades…no problem at Lyman Elementary school! Thanks to Mrs. Davis for our hot cocoa warming station! Much appreciated from the staff ☕️❄️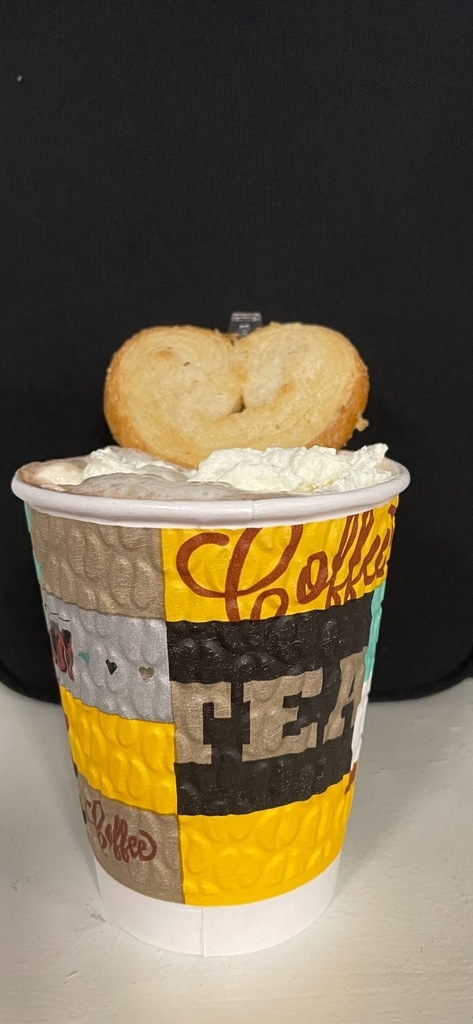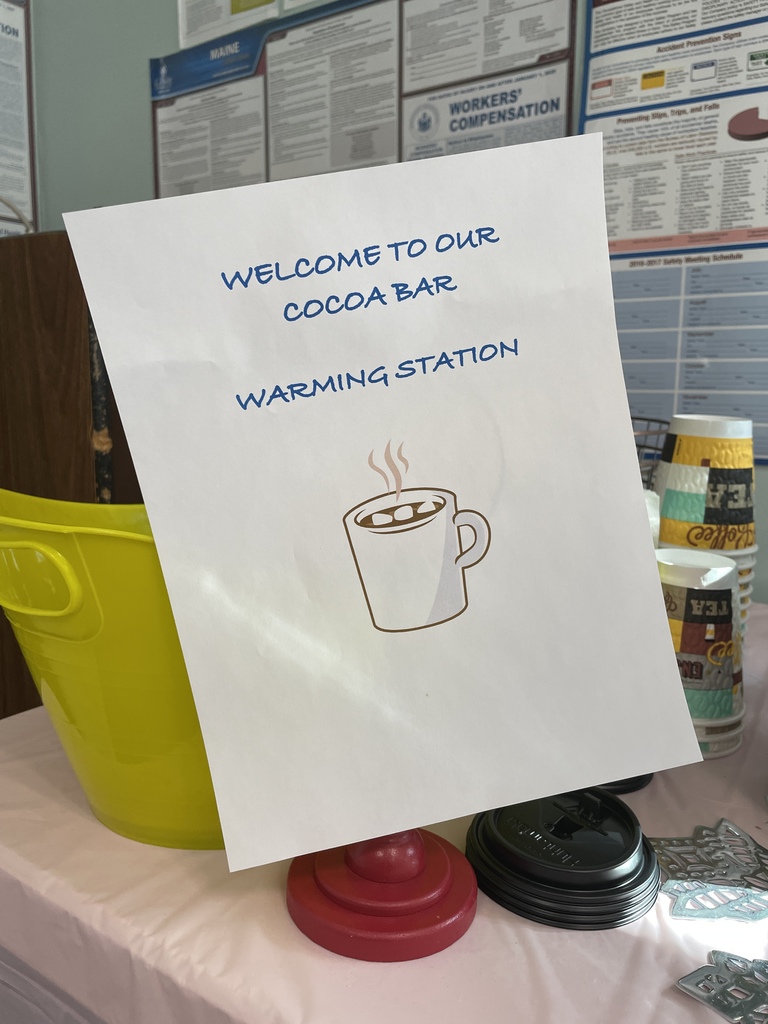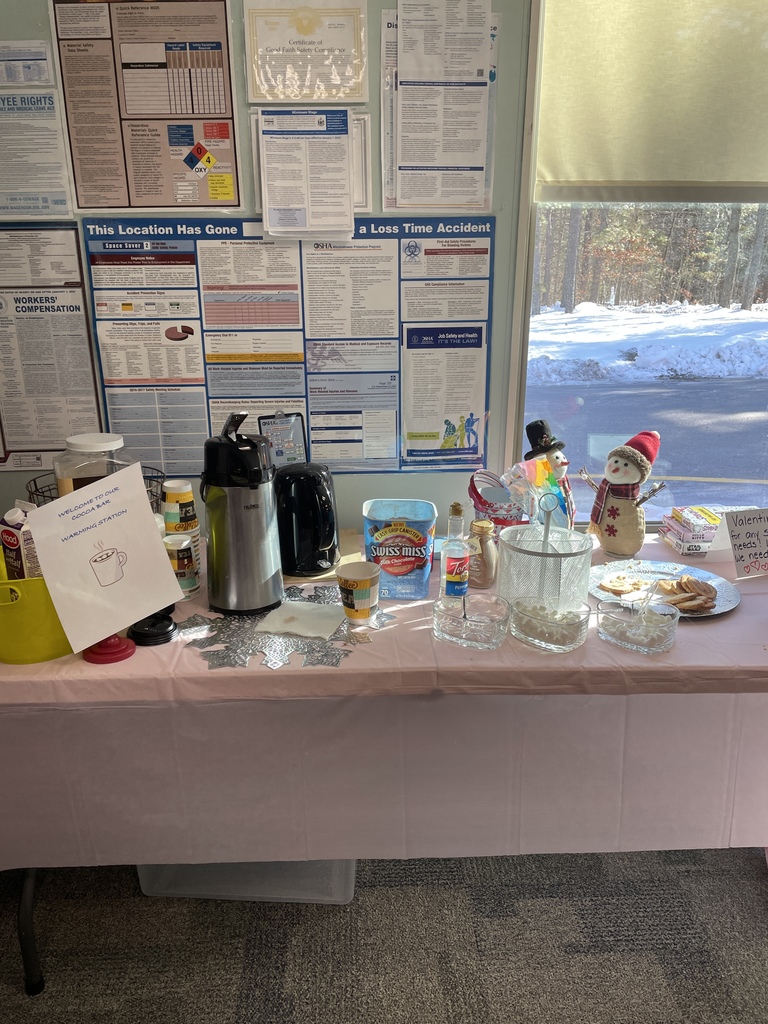 Good Afternoon RSU 57 Families. Forecasts for tomorrow, Friday February 3rd, are calling for dangerously cold weather throughout our region. With this arrival of arctic air, we are asking that families do what they can to limit exposure to students who are riding RSU 57 transportation to and/or from school. When possible, for students awaiting a bus pick up in the morning, we ask students to remain in a vehicle until the bus arrives or wait inside their residence until the bus pulls up for direct pick up. Our RSU 57 bus drivers have been instructed to provide extra time at pick ups so that students can wait inside and then come out to board the bus. With this being the case, we ask that families prepare for later than typical pick up times as buses will be taking extra time at stops so that students can remain indoors or in a car whenever possible. Tomorrow, during the afternoon transportation drop off, we are encouraging families to meet their student(s) at the bus stop so that they can avoid having to walk any distance in the extreme cold. The temperatures tomorrow afternoon will be lower than the temperatures at the start of the day. Thank you to our RSU 57 families for your partnership in working to safely transport our students to and from school when faced with extreme weather challenges.

A special 'thank you' to our AES families and community members for the multiple sled donations! Our students have already begun putting them to good use! Our staff and students are so grateful for your generosity and support of our school:)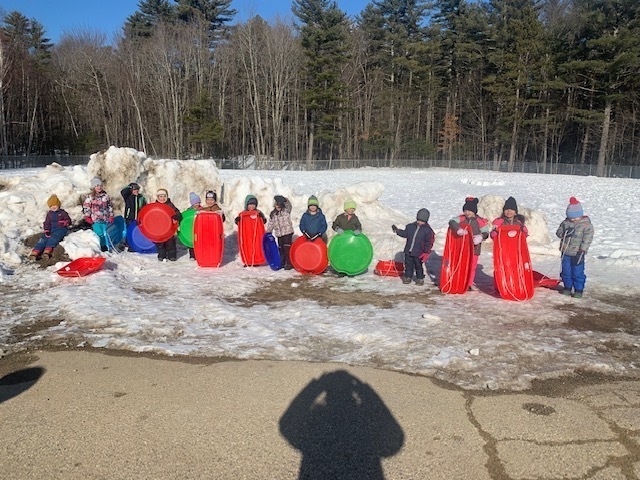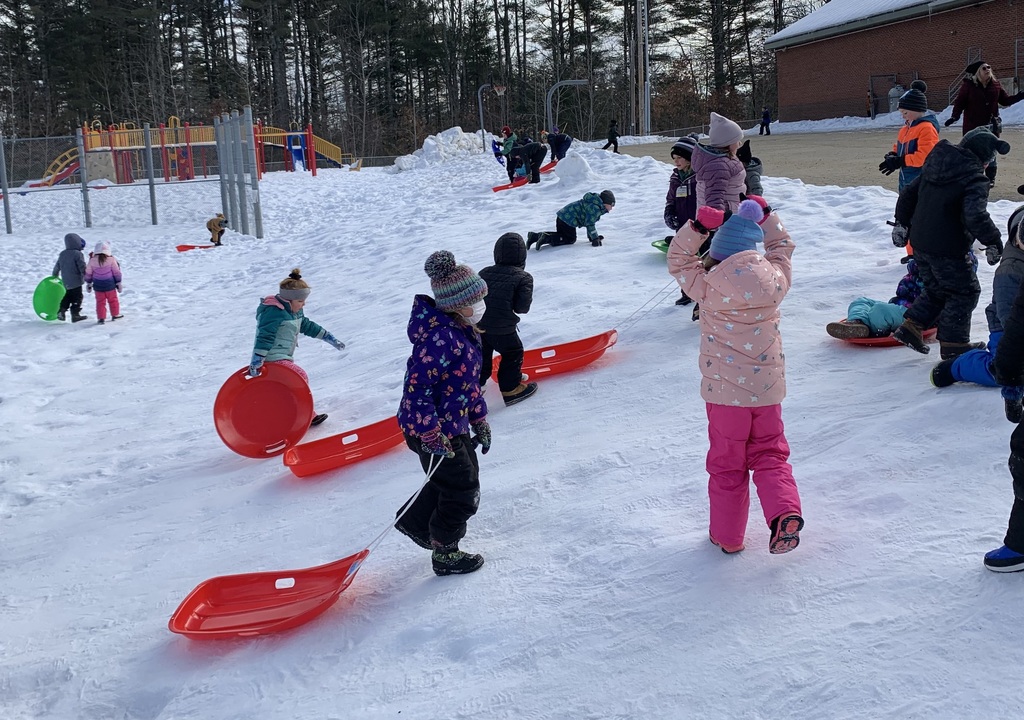 On Monday, AES students in grades 3-5 learned about recycling during a grade span assembly. A representative from ECOMaine presented an engaging slide show about how recycling travels through the recycling plant in Portland. Students competed in a recycling relay to test their knowledge of how to dispose of common items. Every student received a generously donated reusable bag from Hannaford to take home. Students learned a lot while having fun!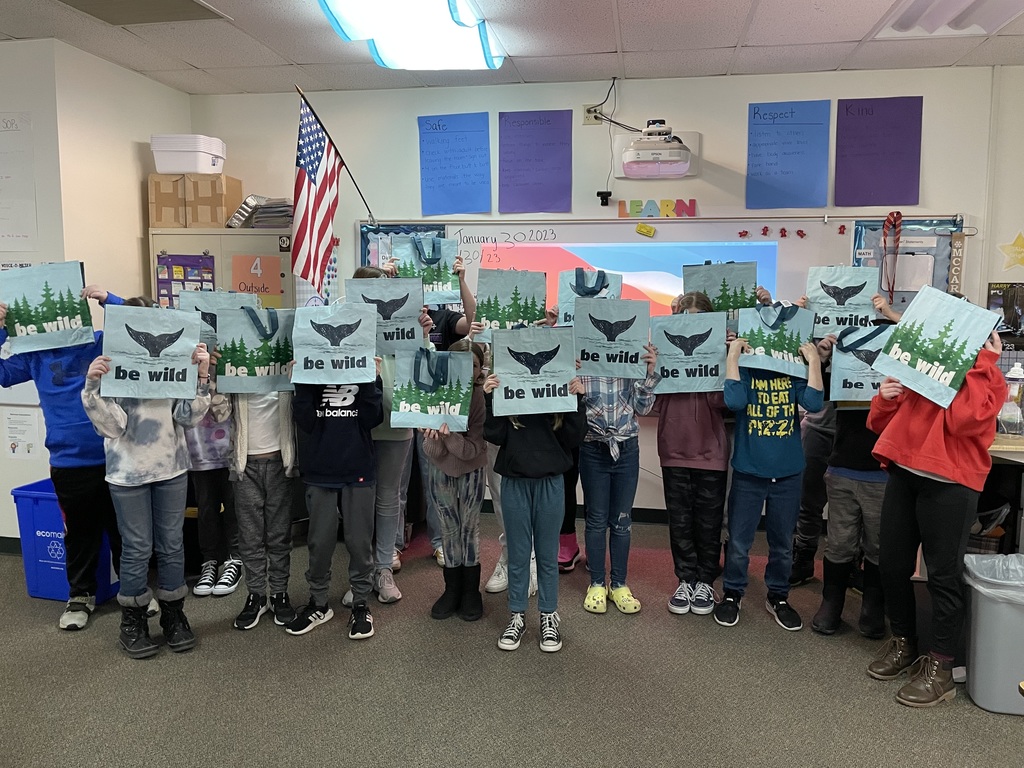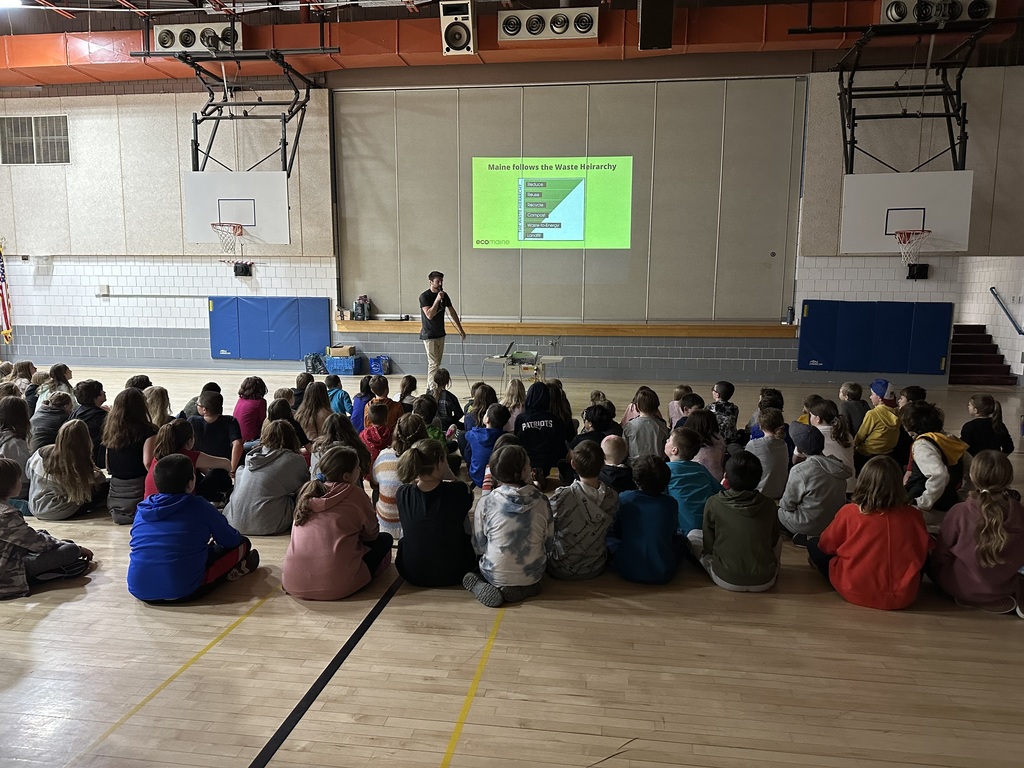 Let's congratulate Billie, MCAL's newest high school graduate! She has worked so hard and we are all so proud of her success. Well done, Billie! If you or someone you know needs their high school credential, call the Massabesic Center for Adult Learning at 207-247-2022 to set up an appointment with a Student Advisor.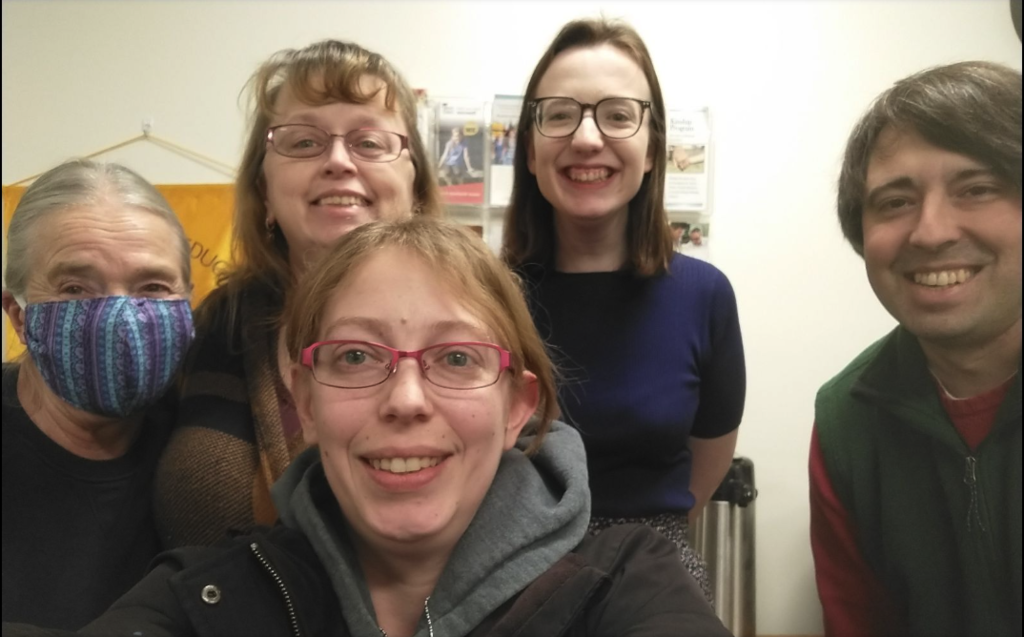 Lyman Elementary kindergarten students in Miss Haynes room dissecting owl pellets. Students are learning all about Owls. The students had a great time identify the types of bones found in the Owl pellet to determine what Owls like to eat.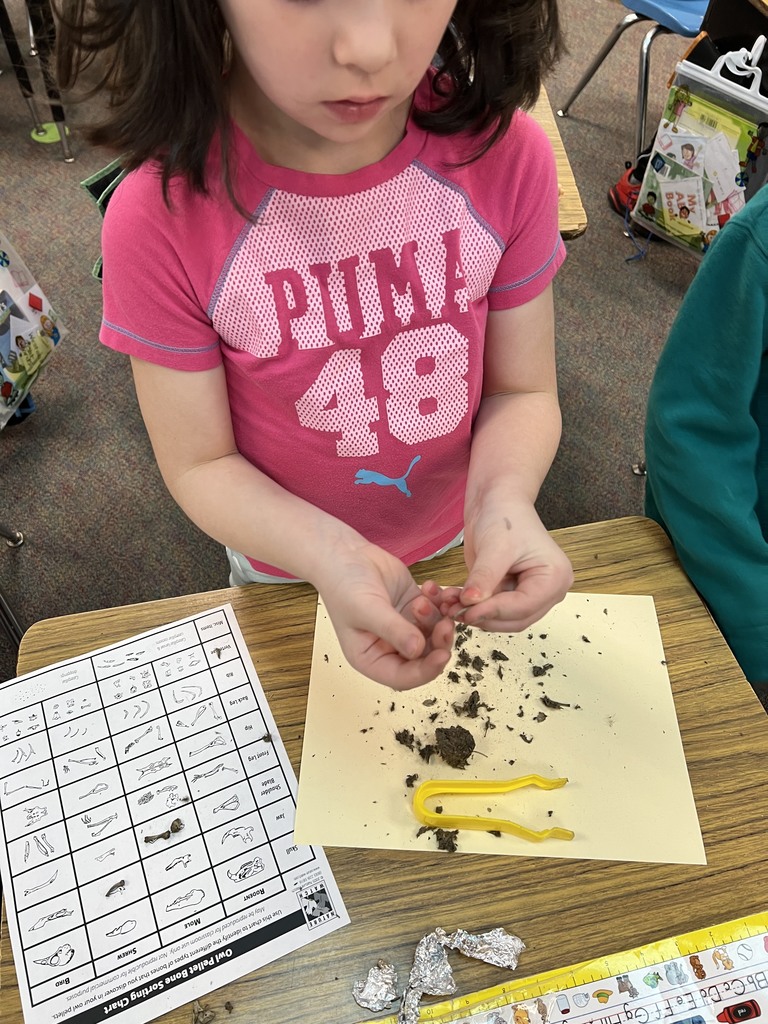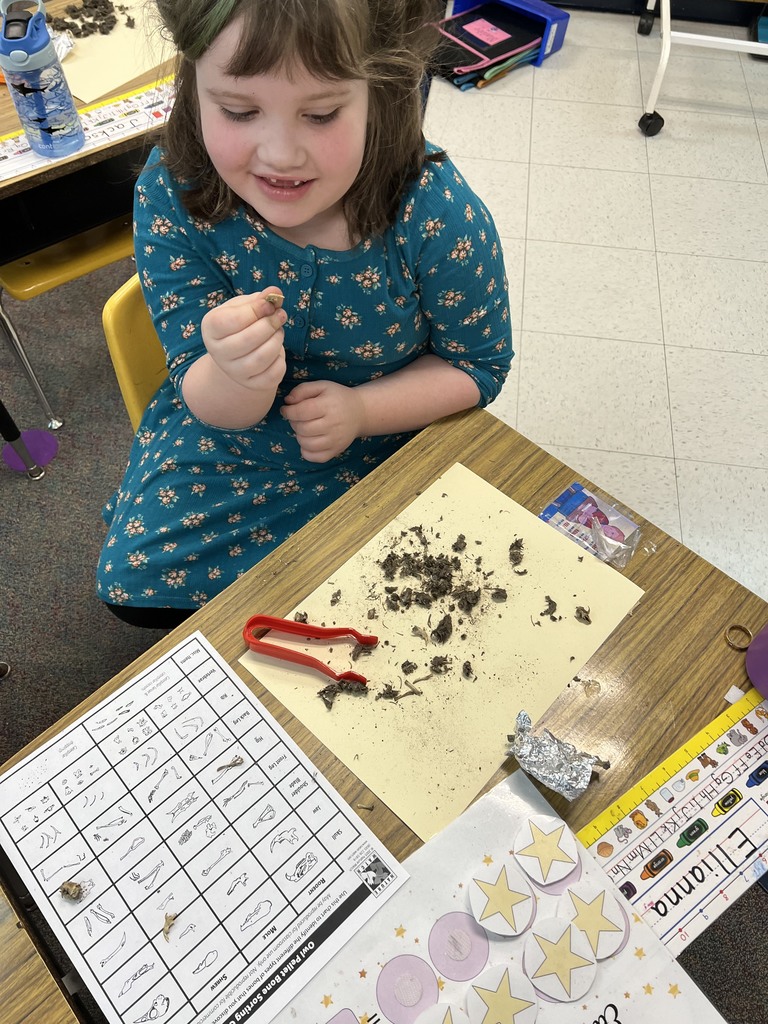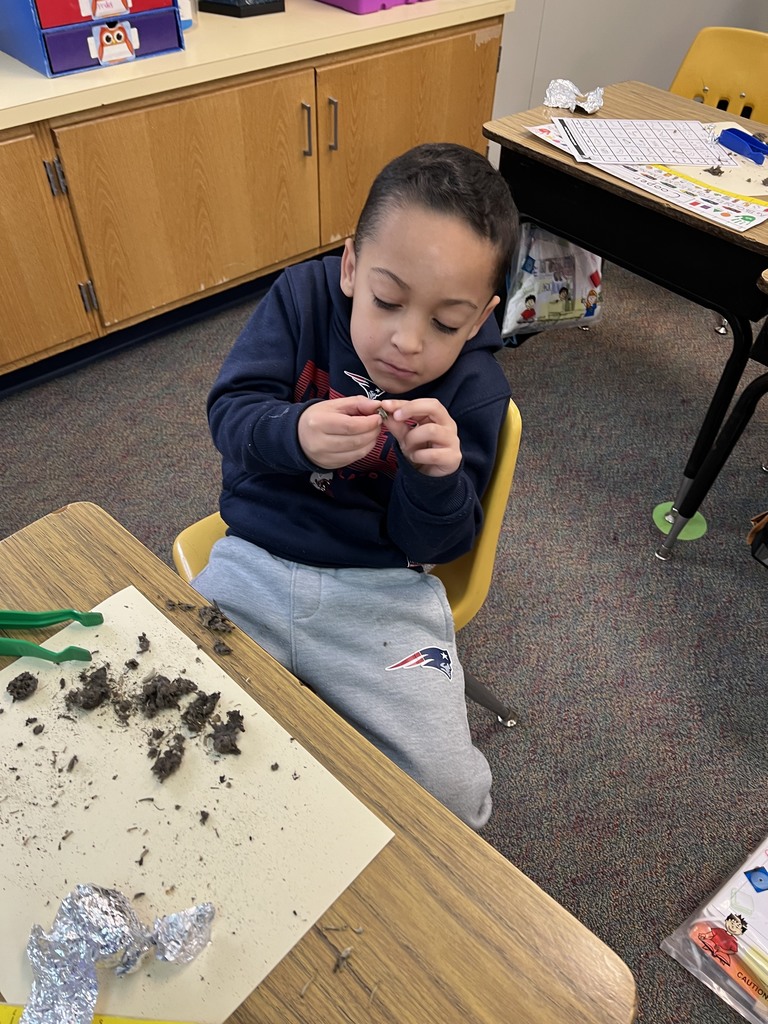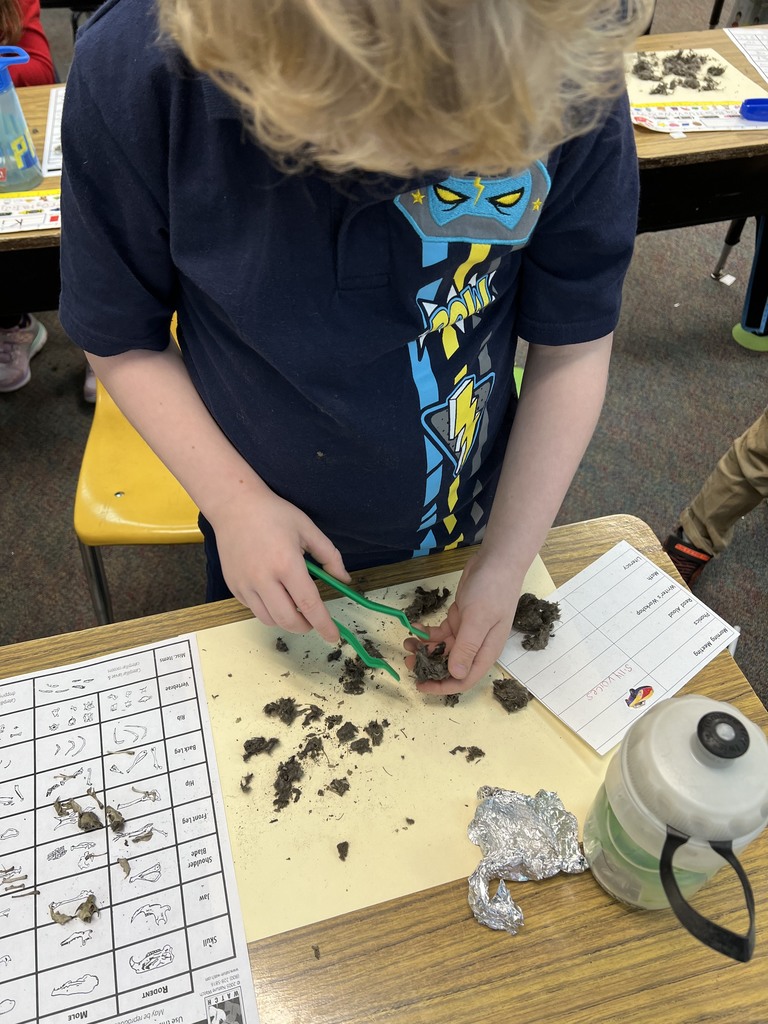 February Breakfast & Lunch Menus!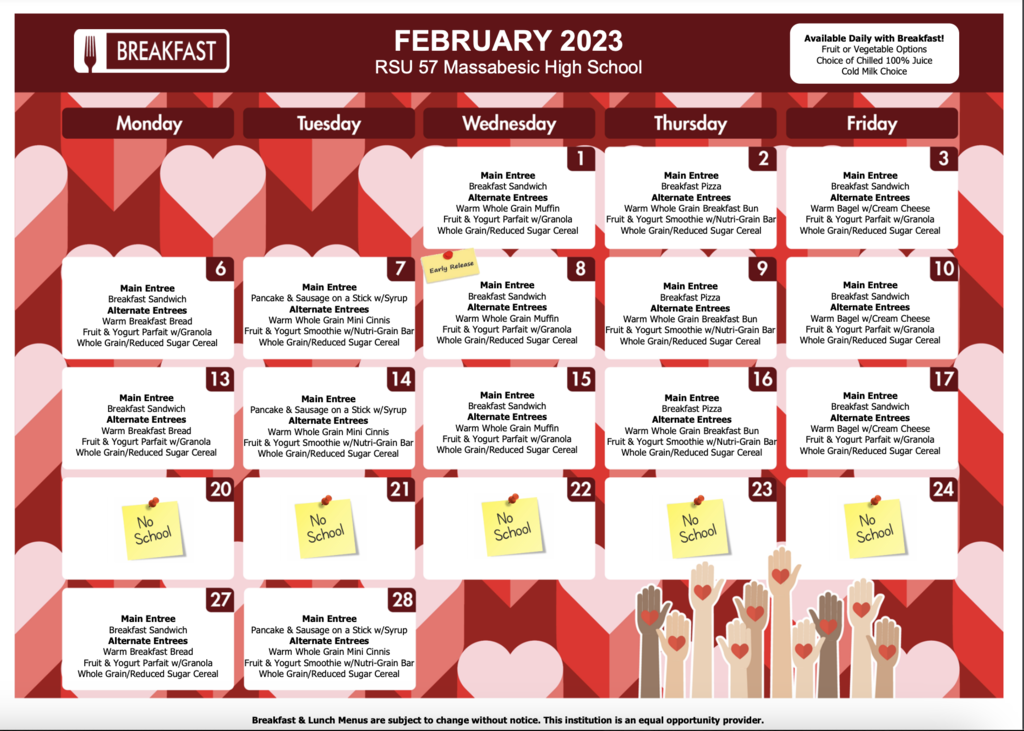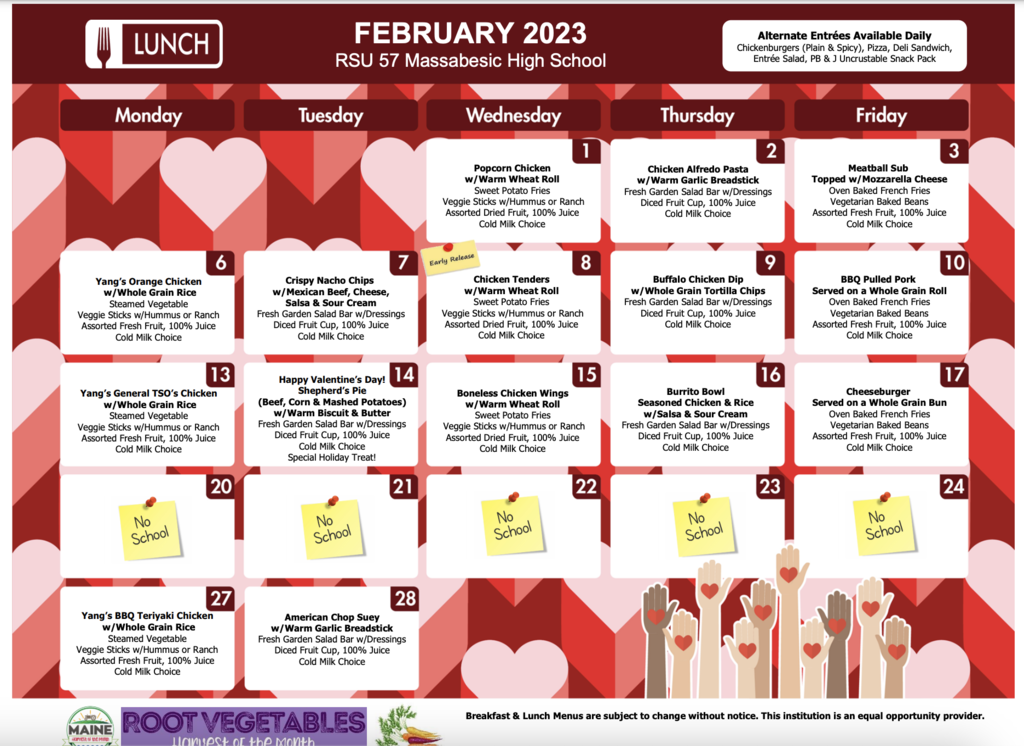 February breakfast and lunch menus are now available!
Good Morning. Due to staffing shortages, Bus 1771 servicing Line Elementary, MMS and MHS will be out of service today Friday January 27. We apologize for this inconvenience.
Good Morning. Due to staffing shortages, bus 2074 service Line Elementary, MMS and MHS will not be in service today Thursday January 26. We apologize for the inconvenience.
Good Morning. Due to conditions at RSU 57 facilities and continued inclement weather early this morning, all RSU 57 schools will have a 2 HOUR DELAY today, Thursday January 26. Please be advised that crews are treating parking lots and entry ways at all facilities but given the continued precipitation, some areas may still be icy and slick. We ask that students and staff use caution when entering their building this morning.

On behalf of the AES PTSA, we want to all who were able to enjoy our Family Bingo Night! We look forward to hosting more in the future...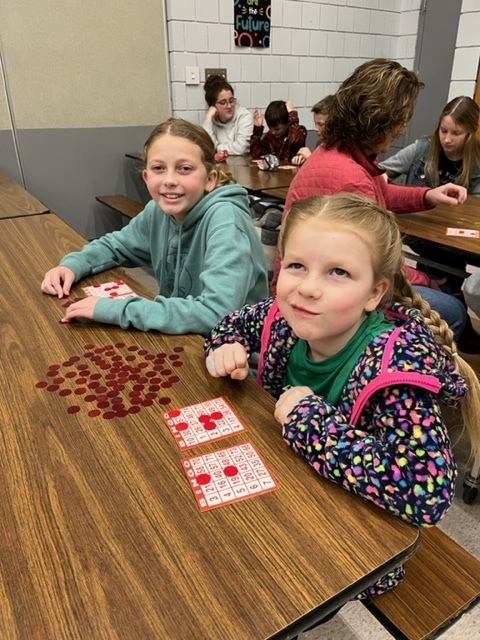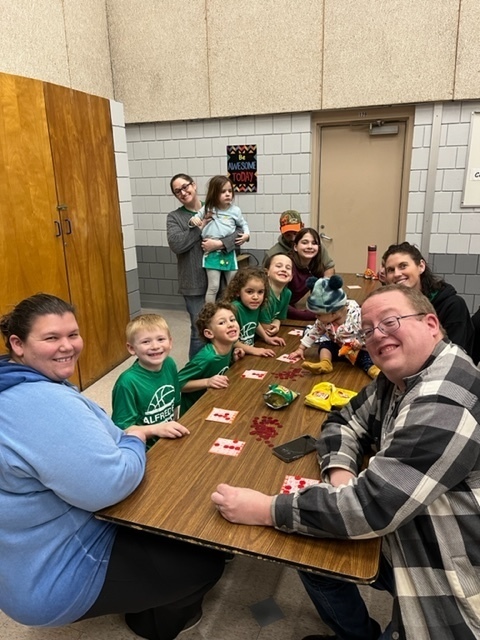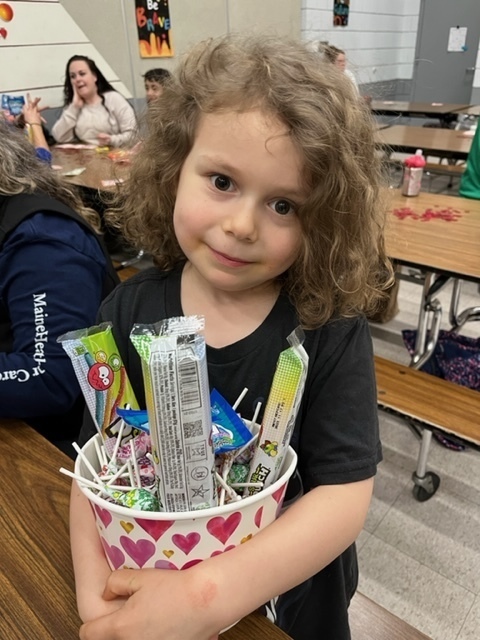 Due to the inclement weather forecasted for tomorrow evening, the RSU 57 School Board will make the following adjustments to tomorrow evening's committee and board meetings. The Finance Committee Meeting will be canceled and the agenda moved to the February 1 Finance Meeting. The RSU 57 School Board Meeting tomorrow evening will be moved from a 7pm start to a 6pm start. The Board Meeting will be broadcast via the same Zoom link found on the RSU 57 Calendar page. The link is also included below.
https://rsu57.zoom.us/j/82779048196
Good Evening RSU 57 Families. You can find this week's Community Newsletter using the link below. Have a wonderful evening.
https://www.smore.com/p2req
Due to the forecast for inclement weather and dangerous road conditions, all RSU 57 schools will be closed on Friday January 20. Have a safe and healthy weekend.
Good Morning. Due to first responders responding to a fire located in the vicinity of Alfred Elementary School this morning, Alfred Elementary School will have a 2-Hour delay today January 18.. Please be advised that RSU 57 will be monitoring the situation and should a full school cancellation be necessary we will make that call later this morning. For High School and Middle School students living in the area that is affected, transportation may not be available as there are currently some road closures. Please also note that for middle and high school students in Alfred, bus pick ups may be delayed as drivers seek alternate routes. Again, this morning's 2-Hour Delay is for Alfred Elementary School ONLY. Thank you for your patience and understanding.
The Massabesic Center for Adult Learning is proud to partner with Adoptive and Foster Families of Maine to offer this free informational session. Whether you are a grandparent that has been raising your grandchild since birth, or a cousin that was granted guardianship last week, this is the opportunity to learn what is available to support you as you care for a relative's child. Families from Alfred, Lyman and Waterboro are invited to session one at Lyman Elementary on 1/25, and families from Limerick, Newfield, and Shapleigh are invited to our session at Line Elementary on 2/1. Childcare is provided. Follow the link to register:
https://massabesic.coursestorm.com/course/raising-a-relative-s-child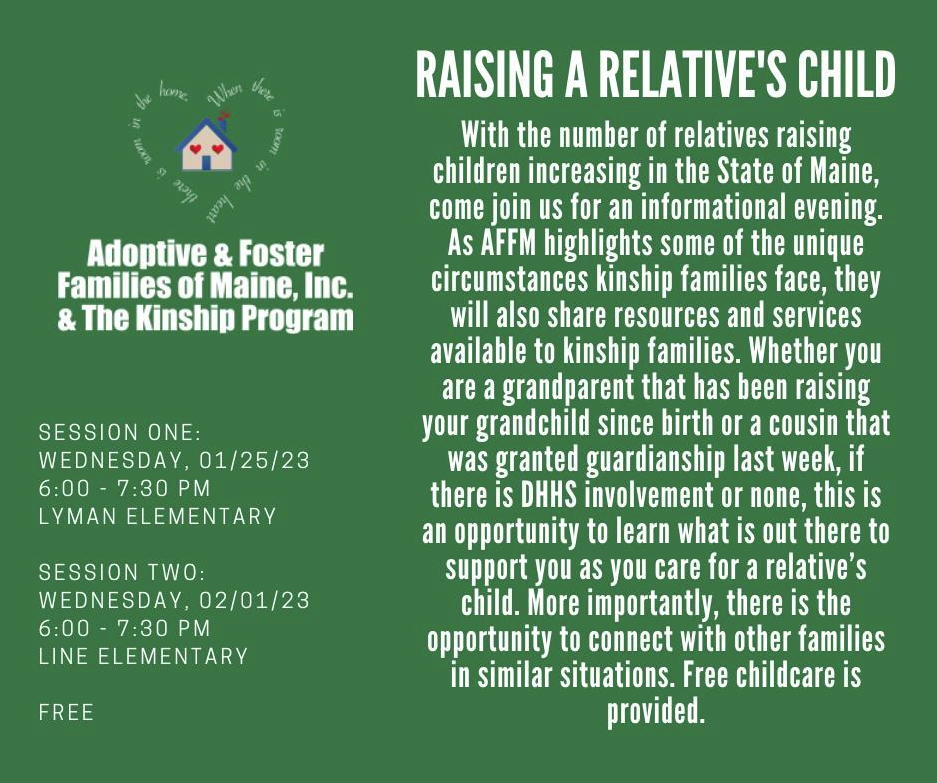 Todays practices for basketball and cheering are cancelled. Today's boys ice hockey game vs St Dom's is cancelled. There are no RSU 57 activities today

Todays Wrestling meet has been cancelled due to road conditions. There is no wrestling, swim or indoor track practice today. Boys and Girls basketball as well as cheering will practice at MHS now this afternoon weather pending.