The 2nd graders at Lyman Elementary participated in a Town Project. The students learned about economics by studying topics such as goods vs. services, exchanging money, scarcity, and making good economic choices. As a final project, they each got the opportunity to create their own business. They produced their own handmade goods and sold their items or services to their second grade peers. Some businesses included a paper airplane store, a keychain store, and a Pokemon card store!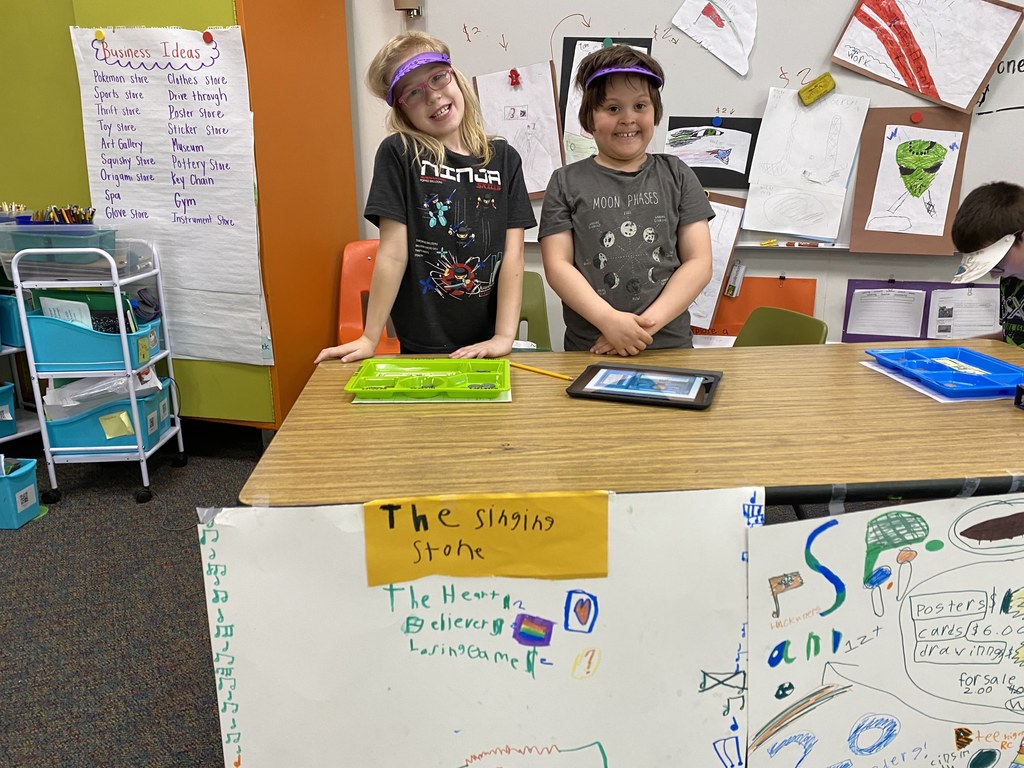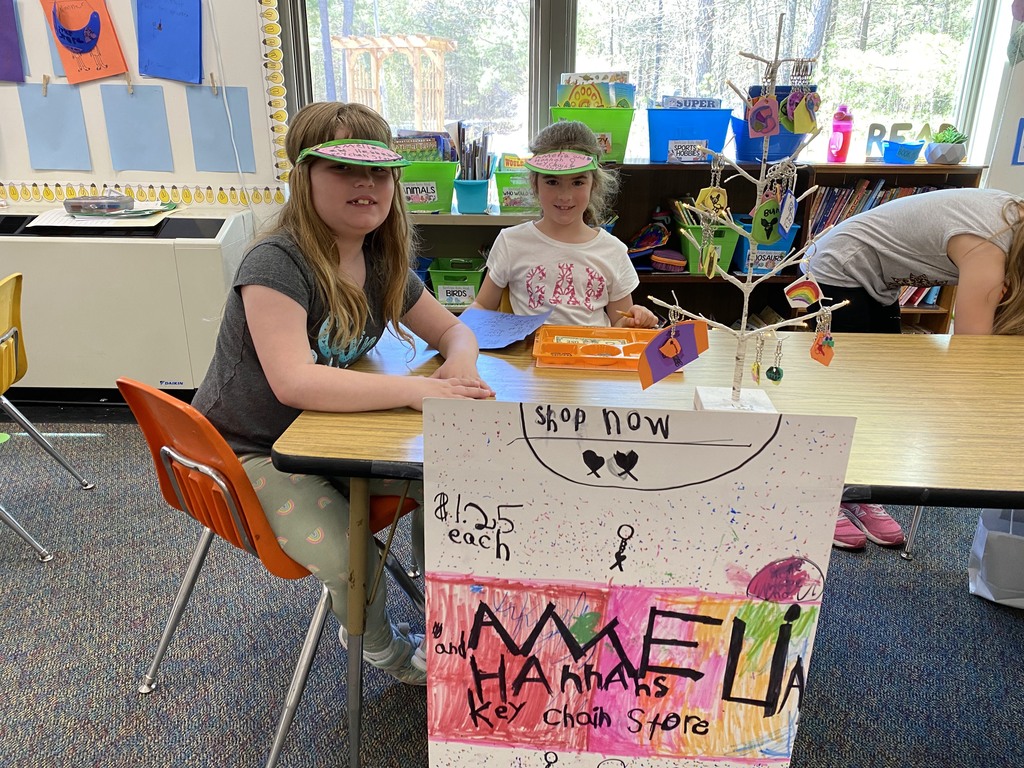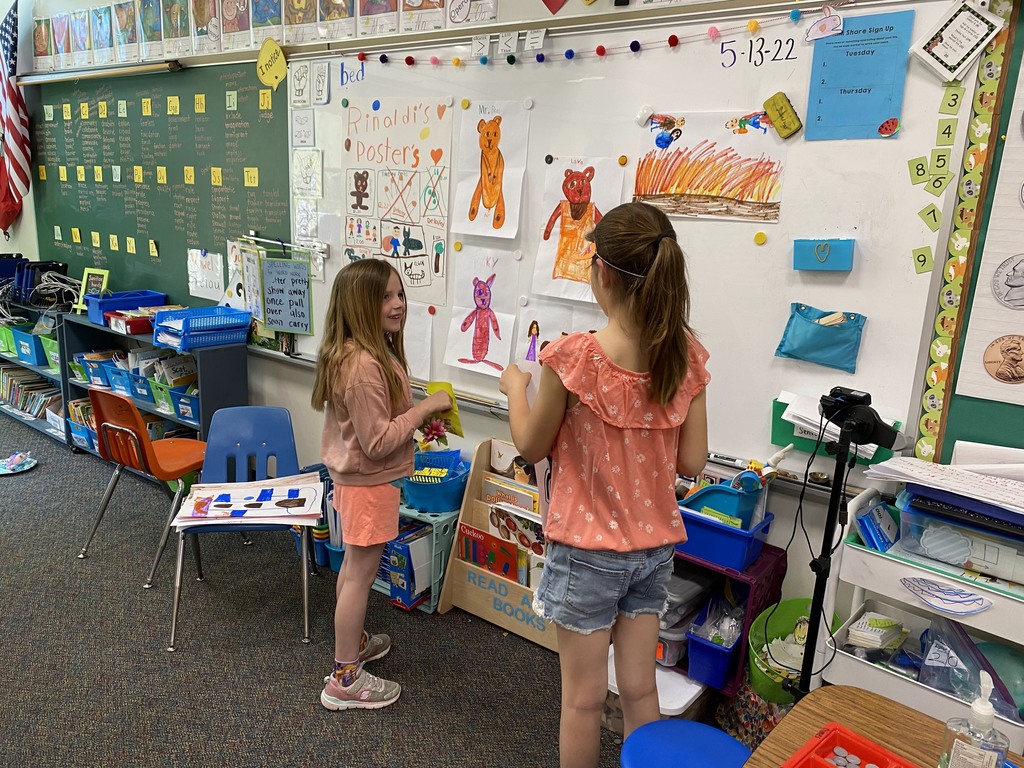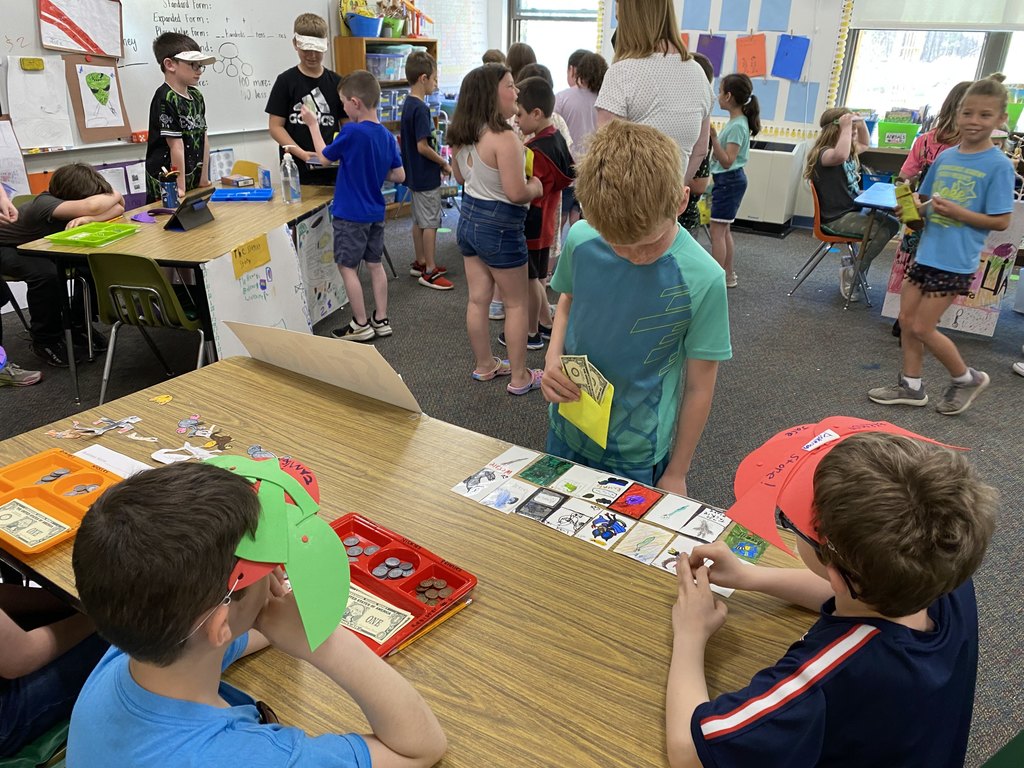 LES Fifth graders Lucas Barrigar, Abbigale TwoHearts-Decesare, Lawrence McCusker, and Elijah Tarbox participated in a field trip to Massabesic Middle School to meet the principal, social workers, nurse, and more! The students also joined a student-led tour of MMS to familiarize themselves for next year.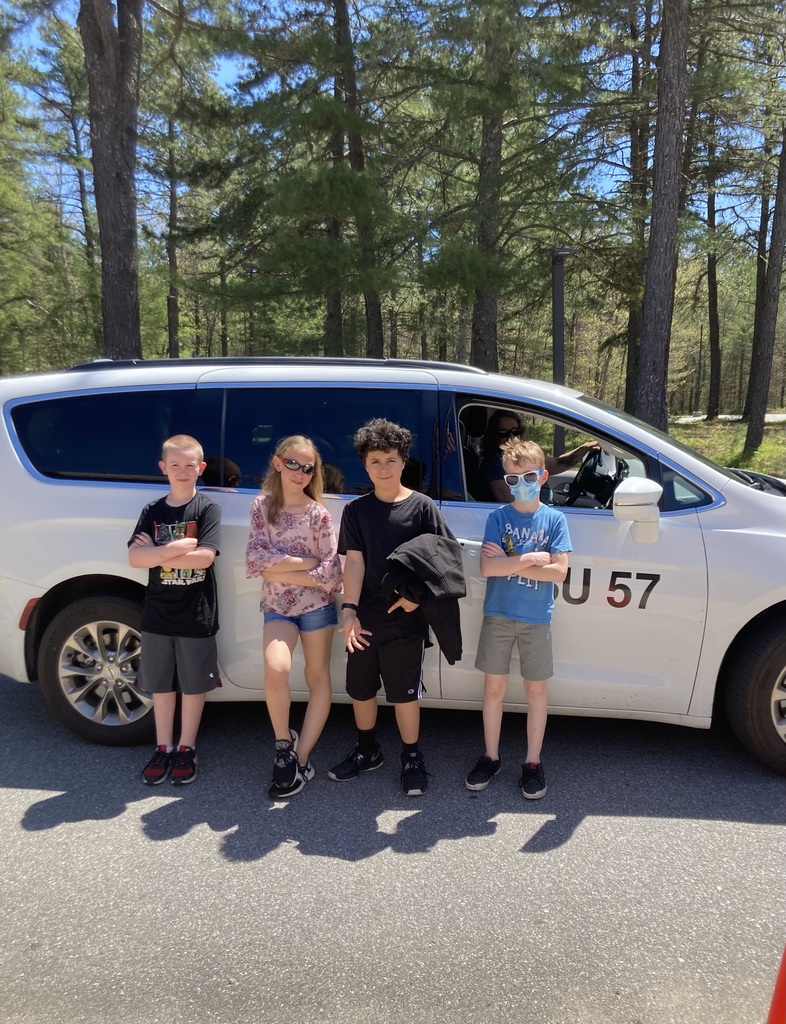 AES staff enjoyed Kiwi the Blender Bike during staff appreciation week in addition to many snacks, treats, and special surprises. We would like to take this opportunity to thank both our PTSA and the Alfred community for your efforts & support! We are thankful for the generous gift certificate donations and our new picnic tables complete with umbrellas! They are a wonderful break space addition!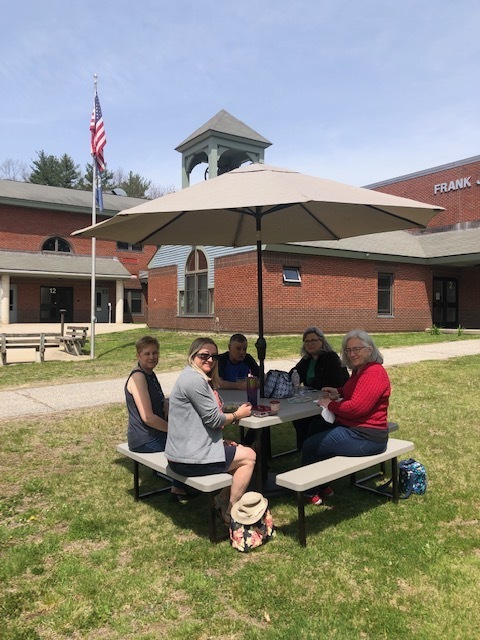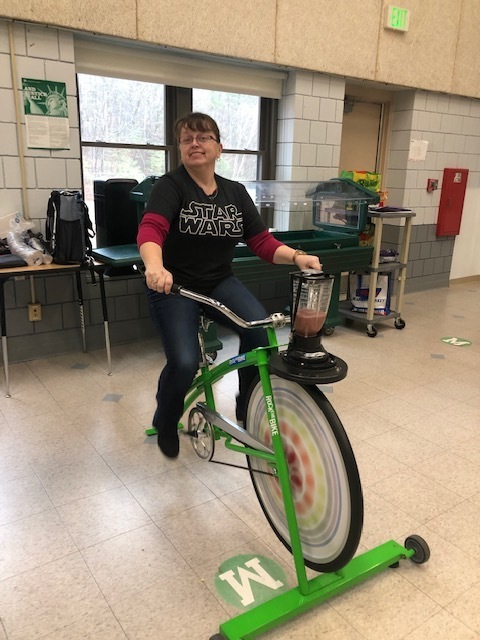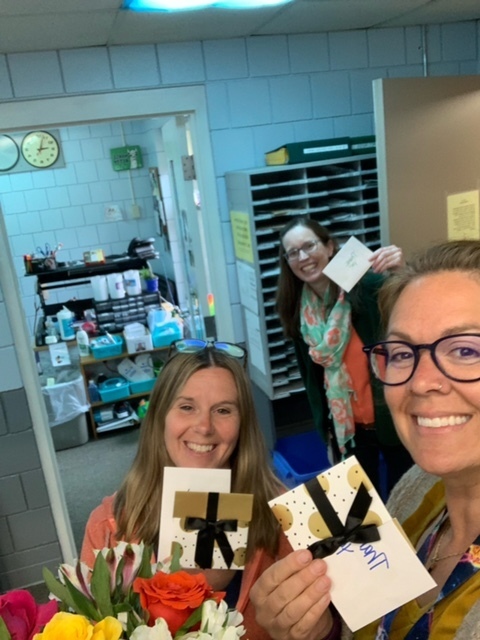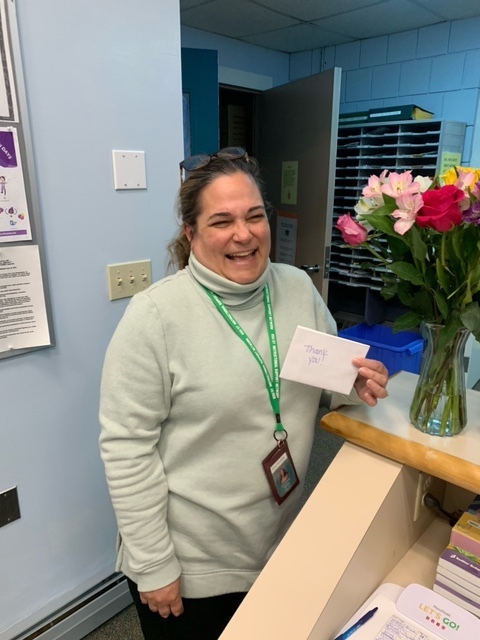 Students at AES put their egg packages to the test! Packages were designed and created out of recyclable materials during our family STEM night. While outside enjoying an ice cream party for reaching a model mustang ticket schoolwide goal, student designed packages were thrown off the roof while staff opened them below. We had many designs that survived the fall!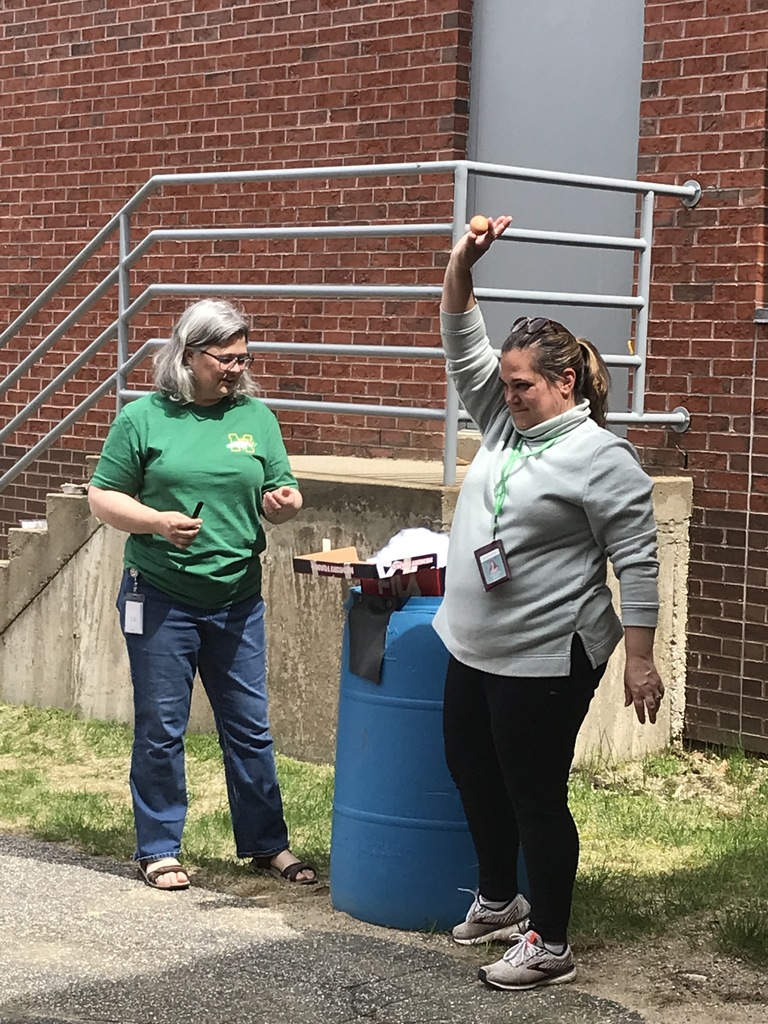 Many thanks to our AES community and staff members for the donated recyclable materials to help make our family STEM night a success! We had the largest turnout ever, and we enjoyed welcoming our families into our community school again. The children enjoyed designing & creating a package to house their egg for our egg drop, took a chance at the 'guesstimation station', chose a book from our free book table, and shopped at our evening book fair!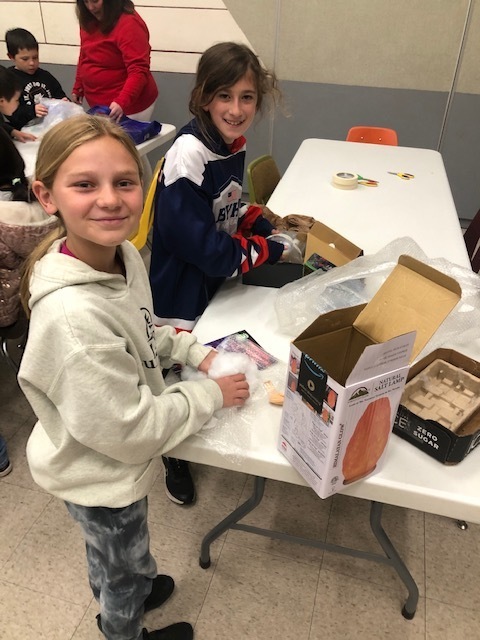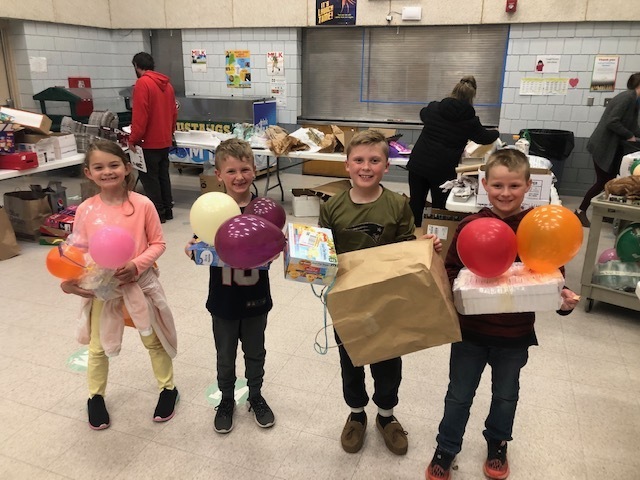 Kiwi the Blender Bike Tour de 57! found its way to Shapleigh Memorial School. Students and staff enjoyed creating delicious and healthy smoothies. On to the Middle School tomorrow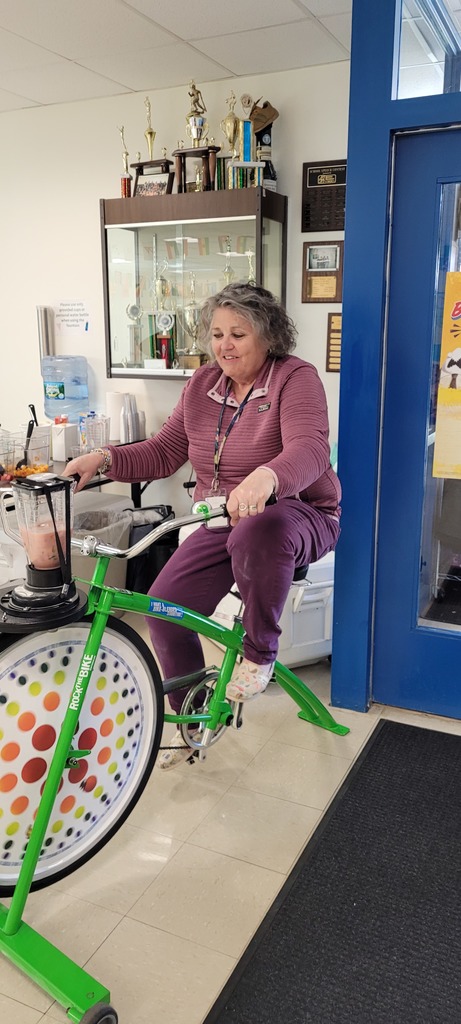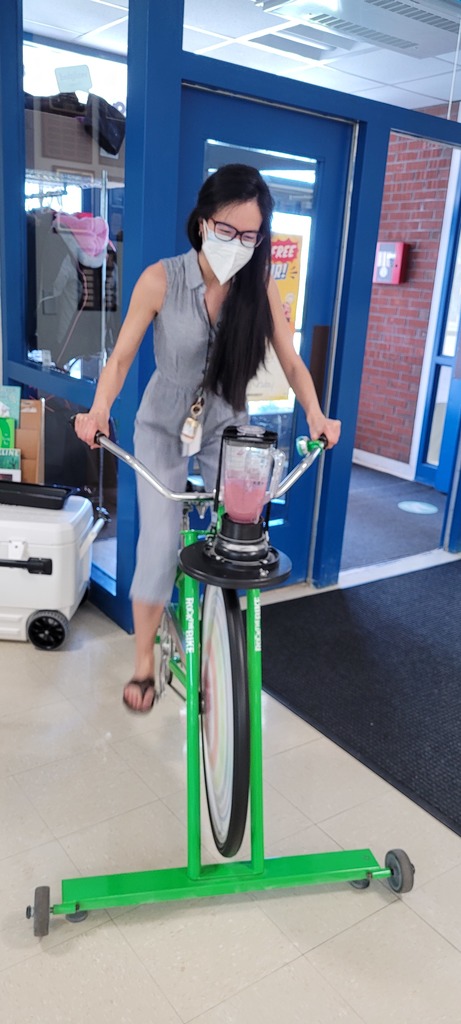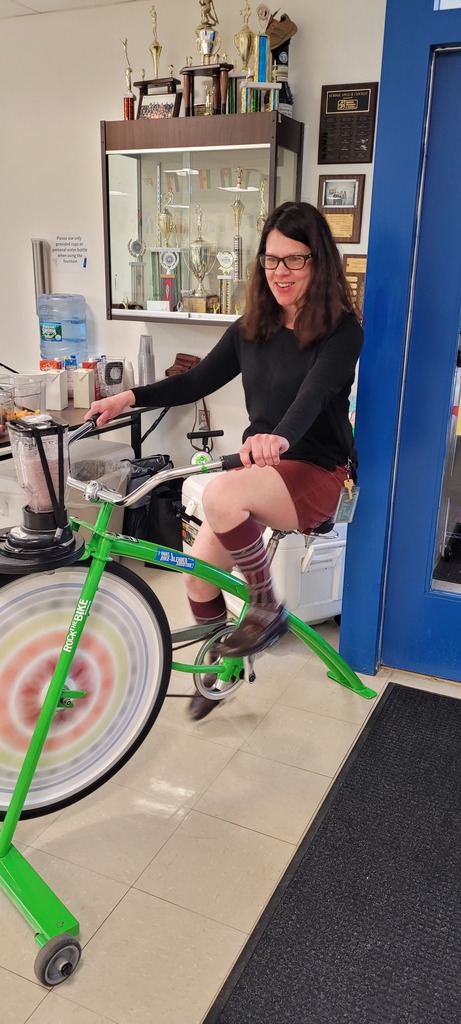 Do you have an interest in driving a school bus for RSU 57 but need your CDL? We can help! Call (207)247-2022 for more information!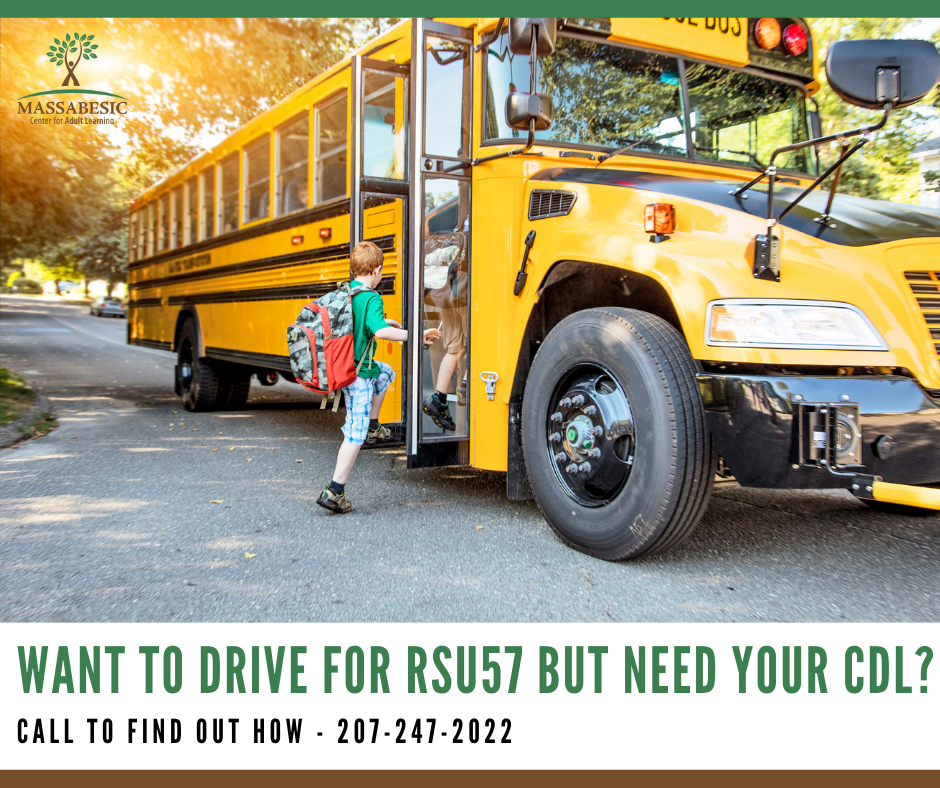 Another successful tour for Kiwi the Blender Bike at Line Elementary School! Great staff participation. Smoothies were enjoyed by all!
Emily Ireland, grade 12, took first place in the Lions Club district (state) Speak Out Contest, May 7, in Bar Harbor. Her speech was about "Being a Gifted Kid". Congratulations to Emily and all those students who participated!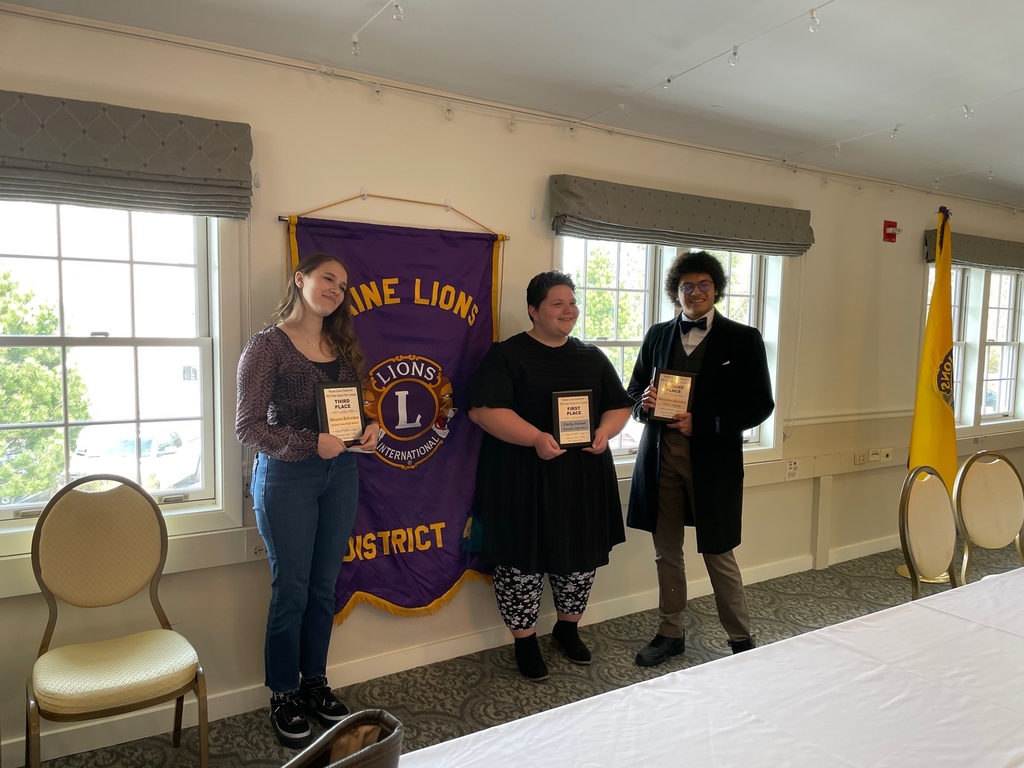 On Friday, May 6th, SRTC hosted superintendents from all receiving districts. Superintendent Malone and Assistant Superintendent Marquis met with Broden Martin, EMS/Fire Science, Dana Newton, Precision Manufacturing, Emily Theobald, Digital Design, and Devyn Hussey, Business. The Superintendent and Dr. Marquis asked the students questions about their program of study and their experiences at SRTC. These students are pursuing future work or study in their current program.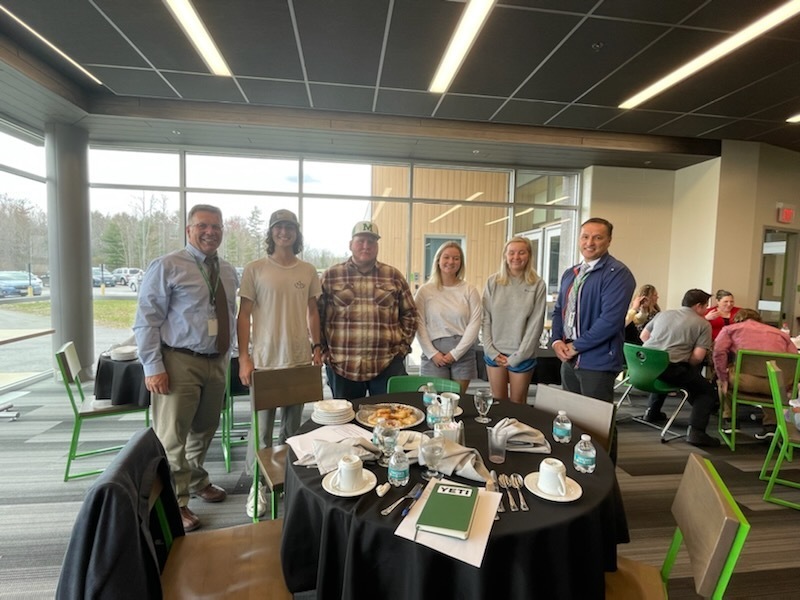 On day 2 Kiwi the Blender Bike arrived at Alfred Elementary School. Several energetic staff took on the challenge and made themselves delicious, healthy smoothies! Next stop...Waterboro.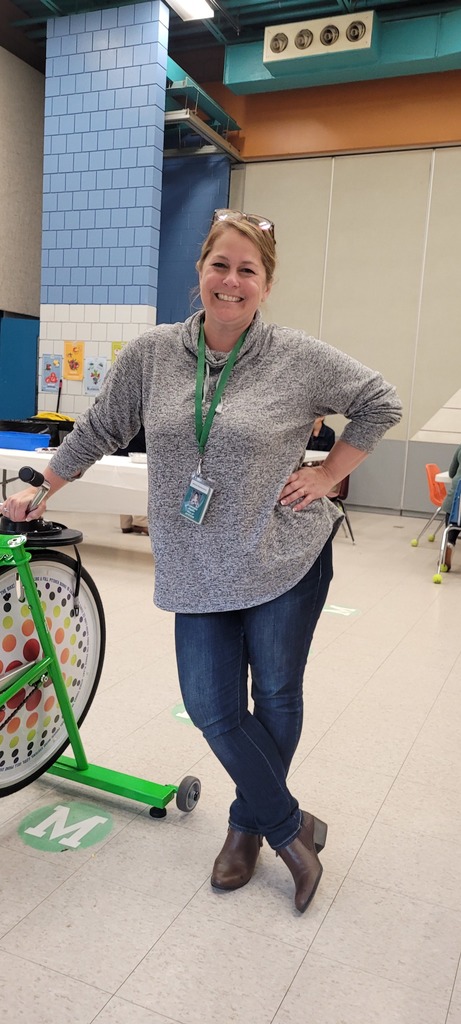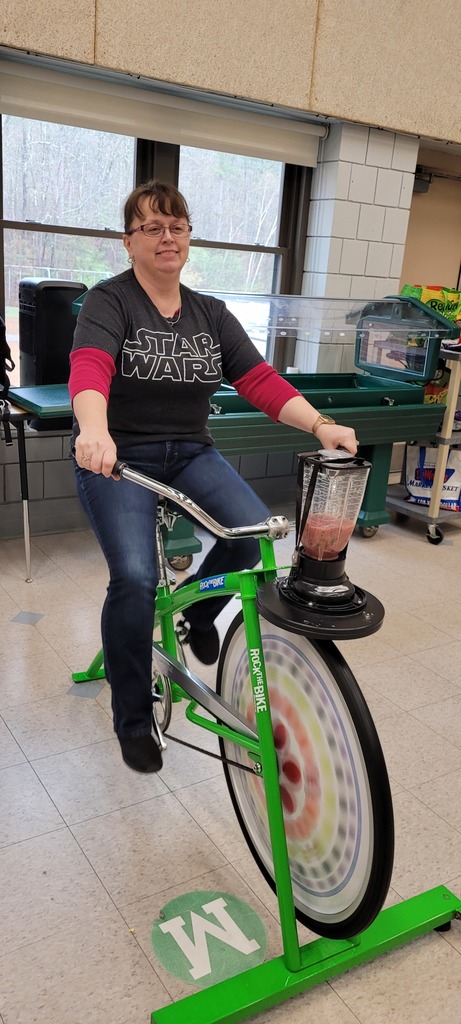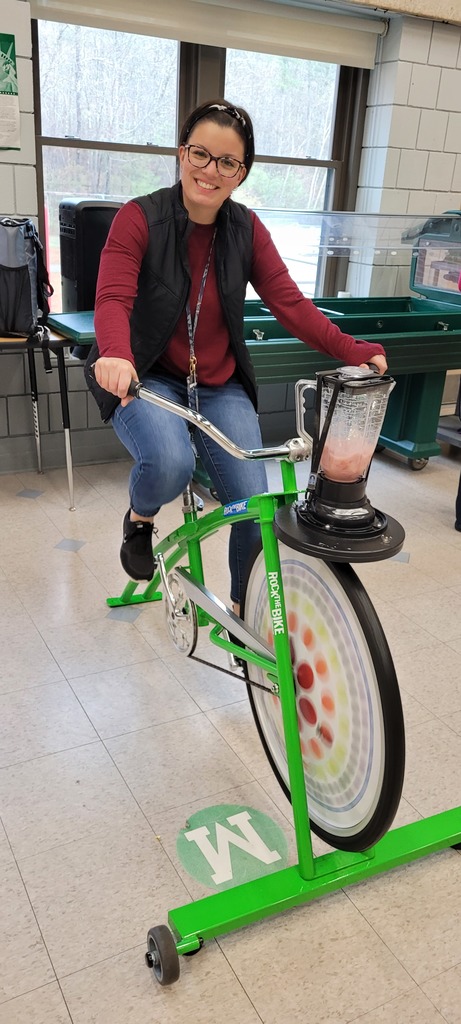 Students in Mrs. Harmon's high school advisory have been working on a community service project. They collected, sorted by grade level, loaded/unloaded, and delivered over 500 books to Shapleigh Memorial School under the book drive titled, "Our Shared Shelf." In addition, several students recorded themselves reading books to send down to the elementary schools as a read along. All of the volunteers were excited about contributing to and strengthening our community through literacy! The goal is to continue to collect gently used books to distribute to all of the elementary schools in our district!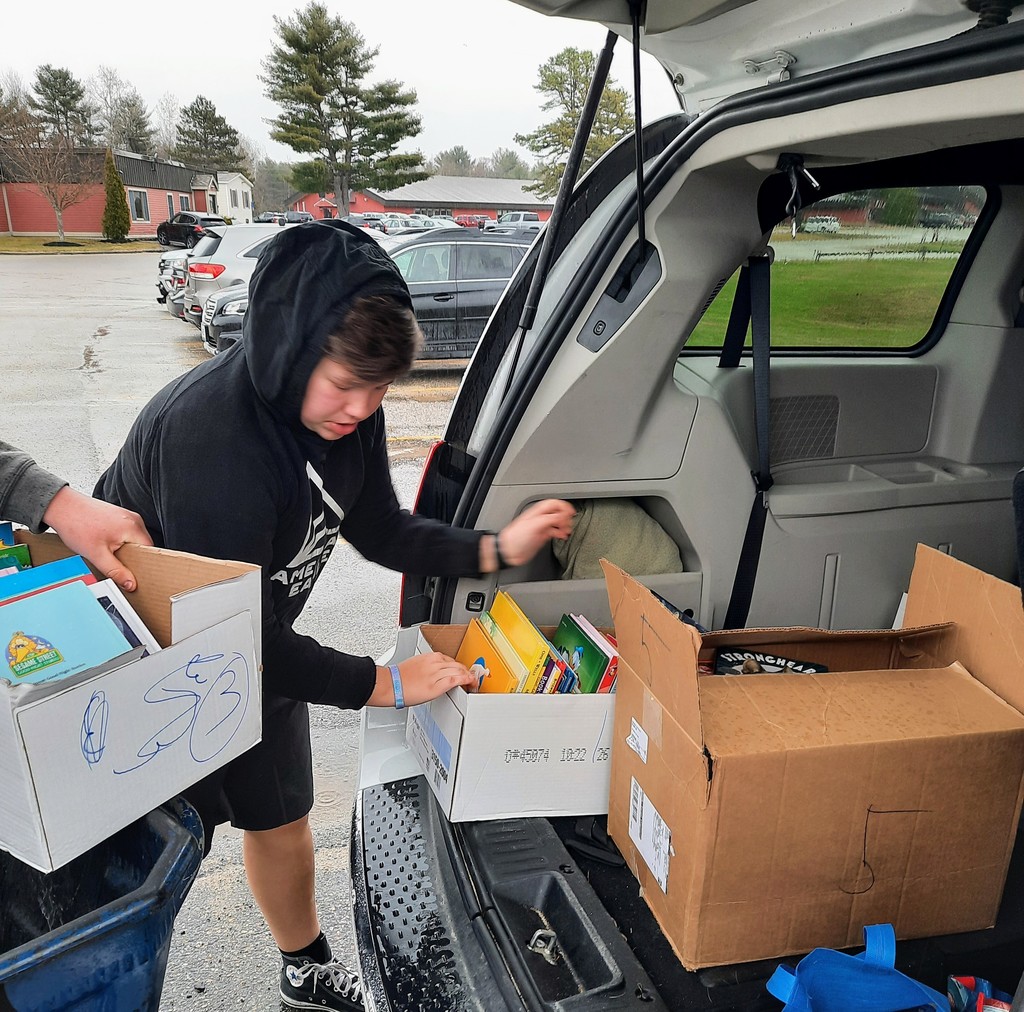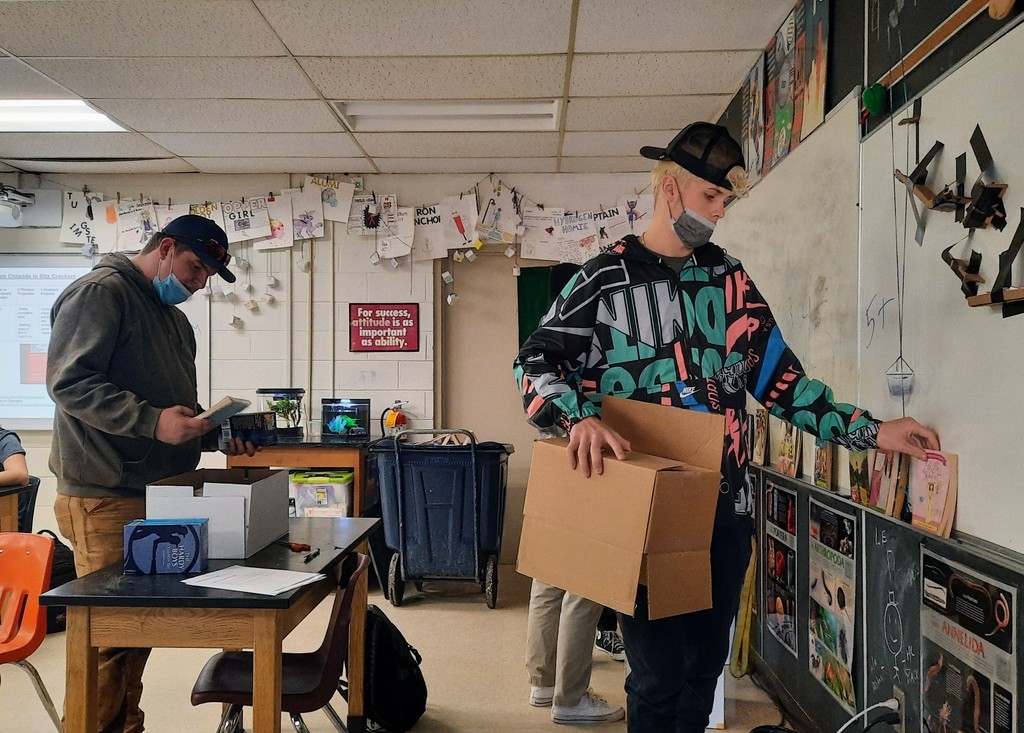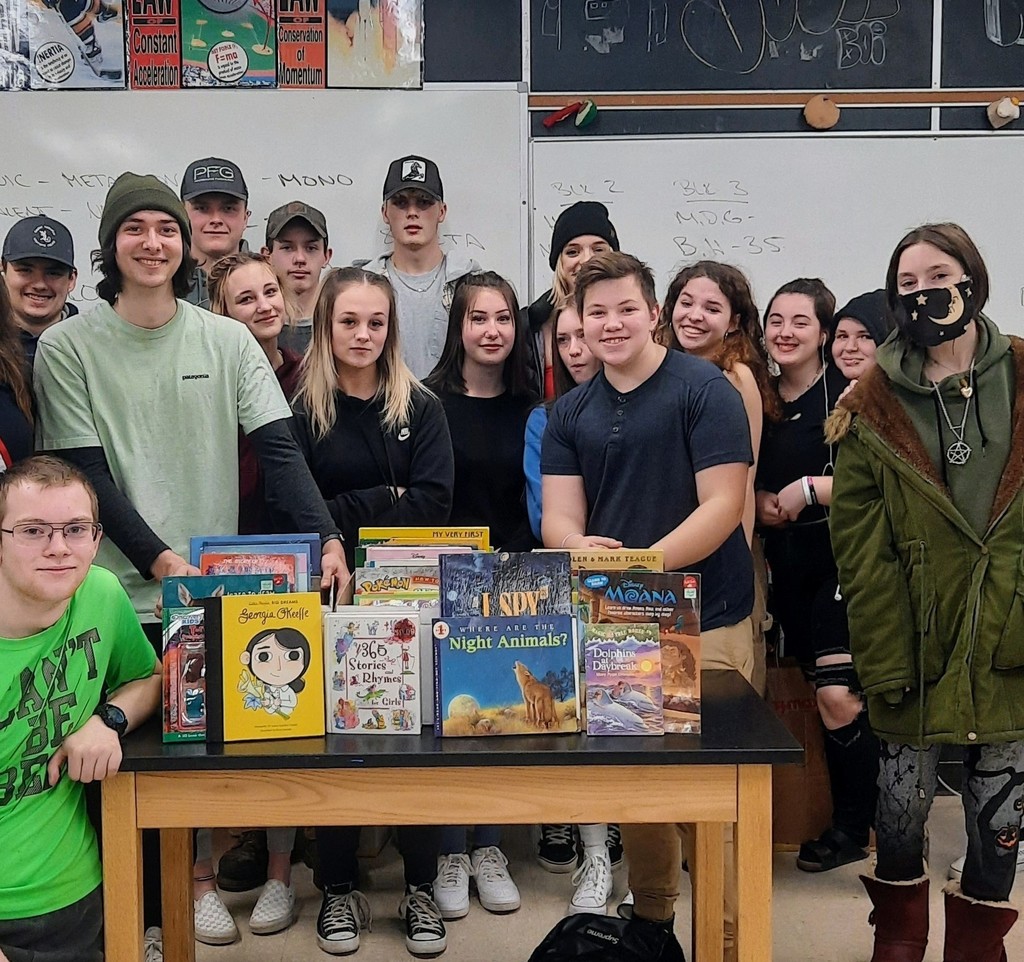 Lyman Elementary School students and their families gathered in the gym on April 27th to prepare for the annual Egg Drop! This challenge is where students create a package from recycled materials that will protect one uncooked egg when dropped from the school's roof! It was a family afair for the Gagnon family with mom and dad helping Cael, Emma, and Liam create what they hope will be a winner! Harper Duross worked hard on her package and, Brady Mitchell and friend had dad's help with their creation. Brady said "You have to have the egg at the top with a lot of padding at the bottom to protect it from the fall." Here's wishing all participants good luck with the drop!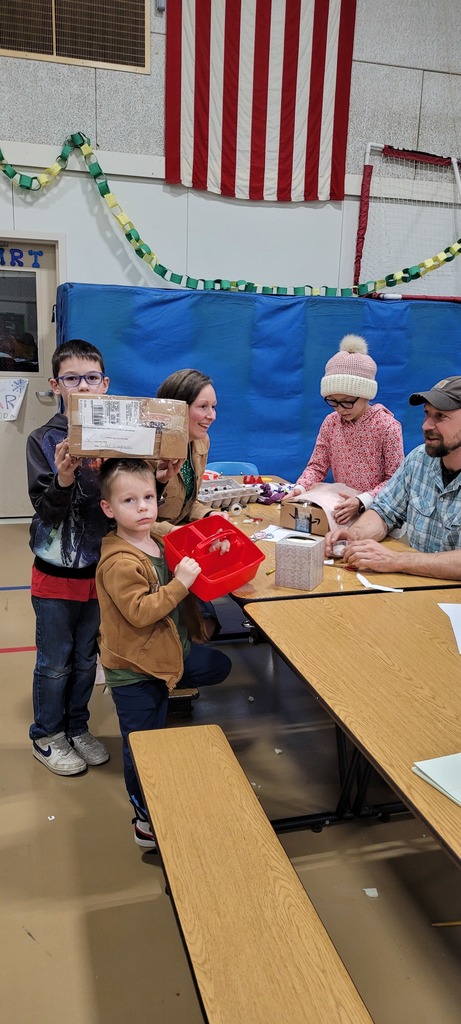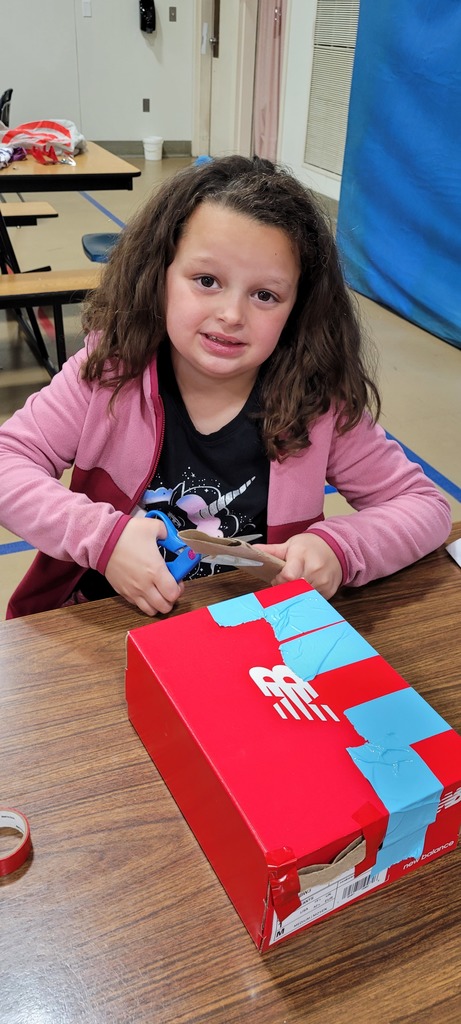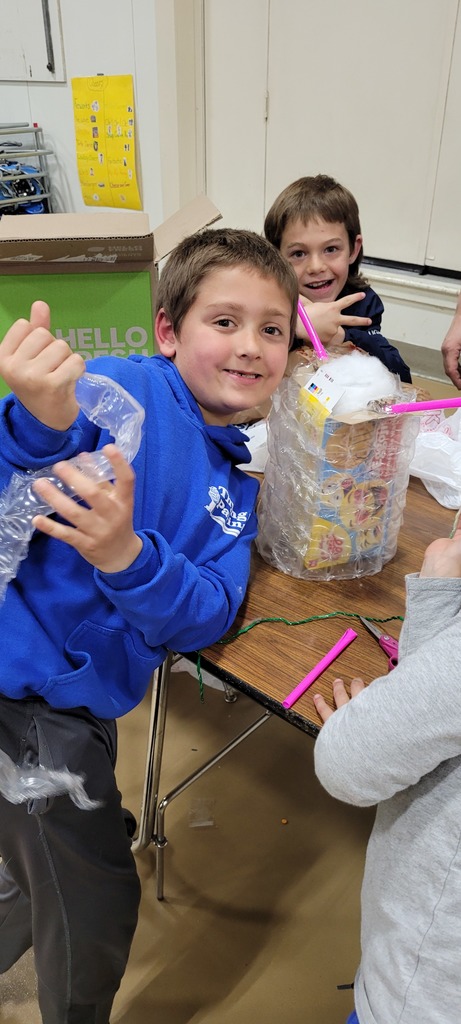 Lyman Elementary students watched as their egg containers were dropped from the roof to test if they would keep the egg safe. We dropped over 150 very creative containers. Thank you to all who participated in this fun event.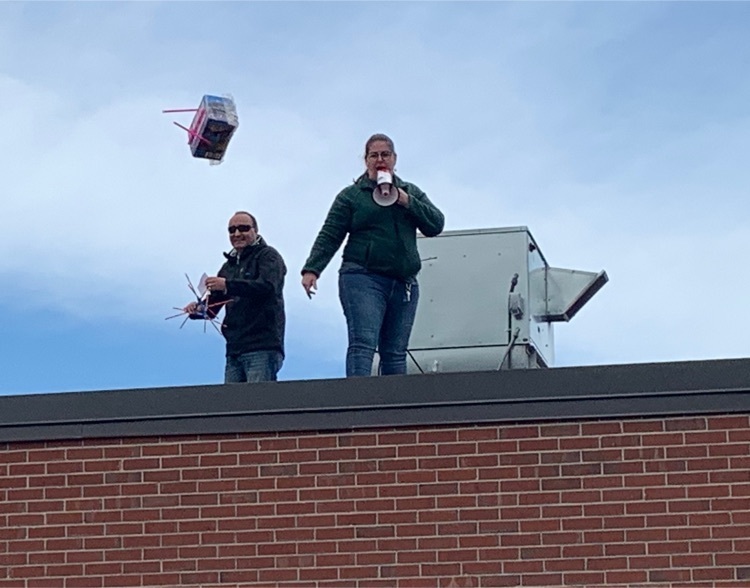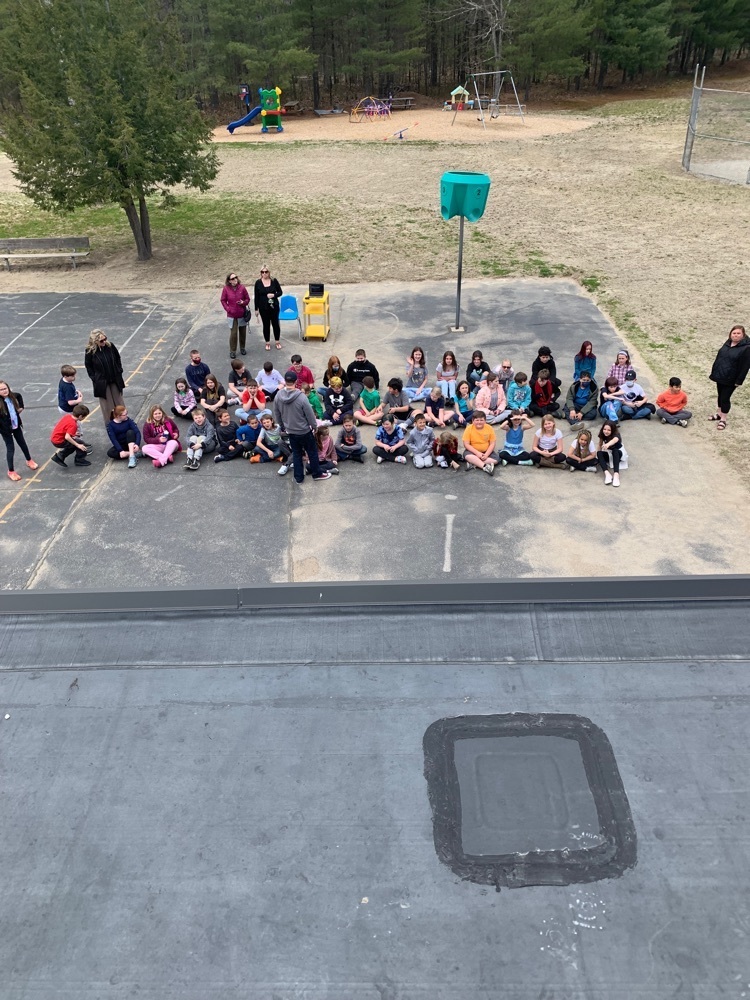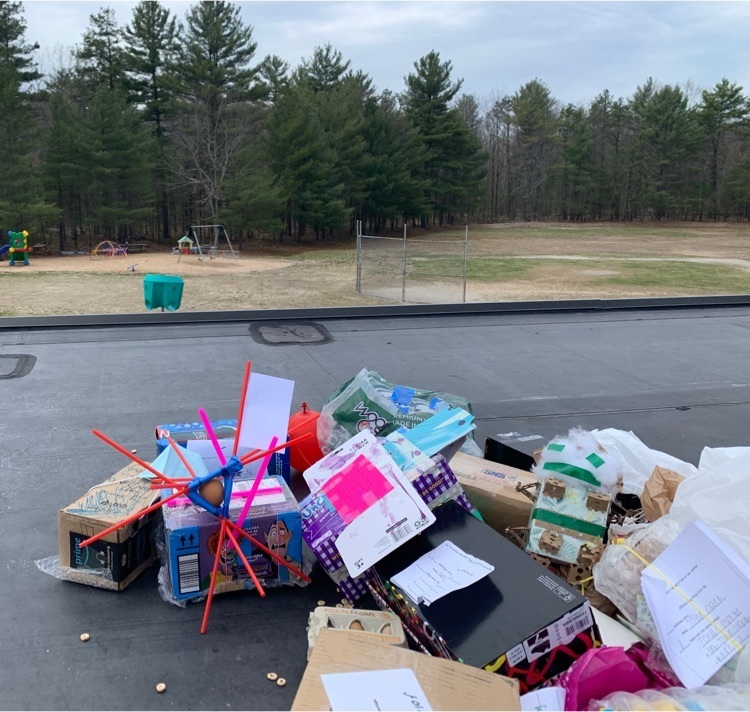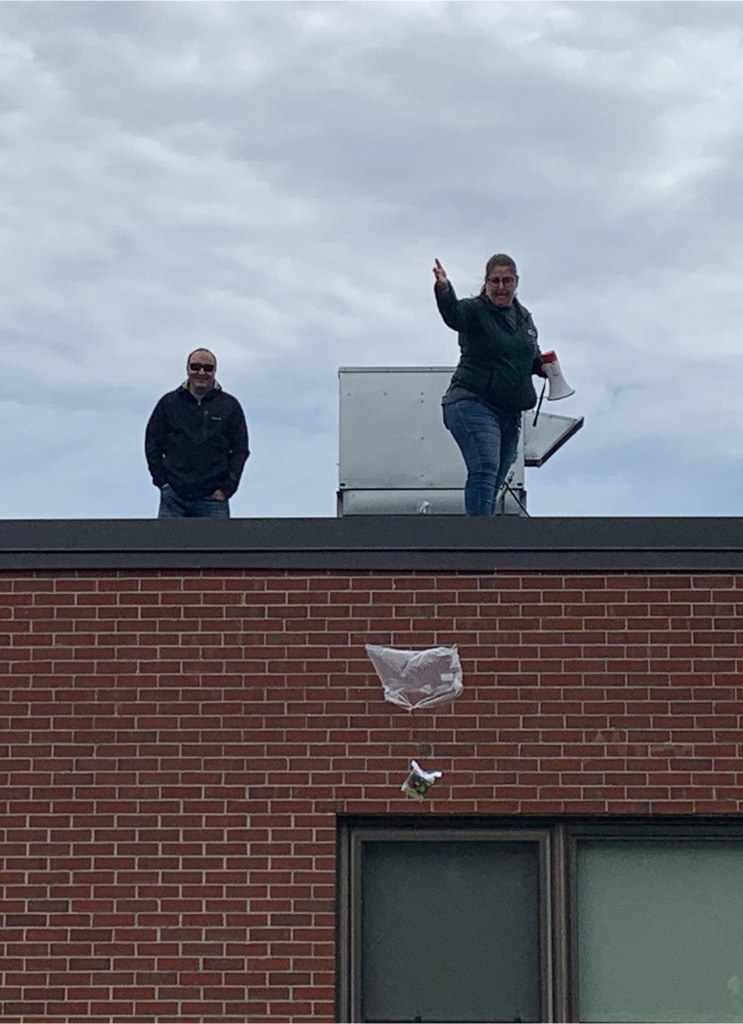 Kiwi the Blender Bike Tour de 57 made its first stop at Lyman Elementary School today! Staff made delicious and healthy smoothies and burned a few calories while they were at it! Be on the look out - coming to your school next!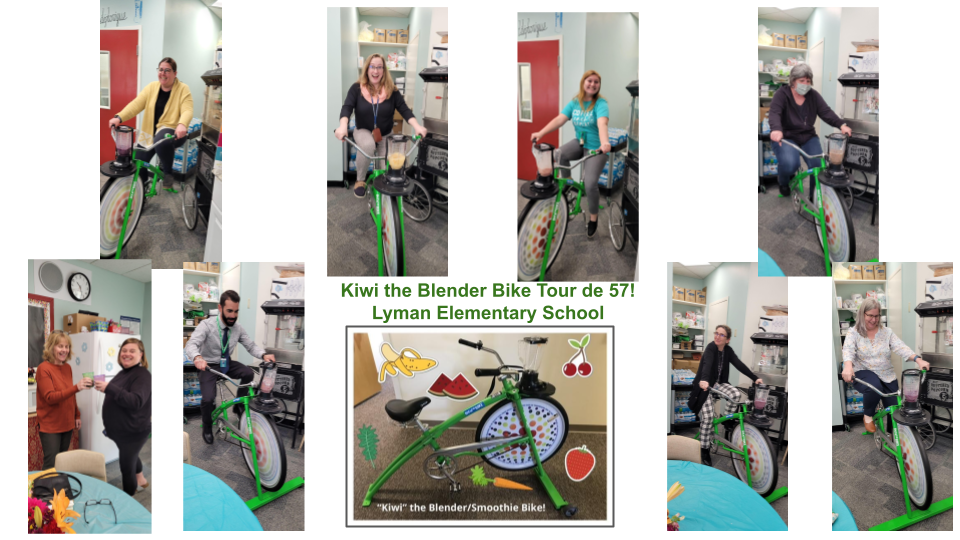 The Pine Tree Society will be hosting the 2022 Children's Conference on May 21 at Pine Tree Camp in beautiful Rome, Maine. The educational and networking conference is designed for parents and guardians of children with disabilities to hear industry-leading best practices from childhood development experts and care providers, ask questions specific to their child's experiences, and meaningfully connect with other parents who share their struggles and their joys. The 2022 Children's Conference will cover topics vital to families with children with disabilities, including navigating periods of transition, building social skills and social lives, supporting healthy behaviors and emotional regulation, supportive decision-making into teen years and adulthood, and more. Attendees will leave with practical tools, advice, resources, and strategies that can be implemented immediately in the home, school, and community, as well as a digital library of free resources to access at any time. Registration link:
https://pinetreesociety.wufoo.com/forms/z107qtvl1cl1ual/

On Friday, May 6, 2022, we will celebrate School Lunch Hero Day! This is a special day of celebration to recognize school nutrition professionals and the difference they make every day! Between preparing healthy meals for students, adhering to strict nutrition standards, navigating student food allergies, and offering service with a smile, school nutrition professionals are true heroes!!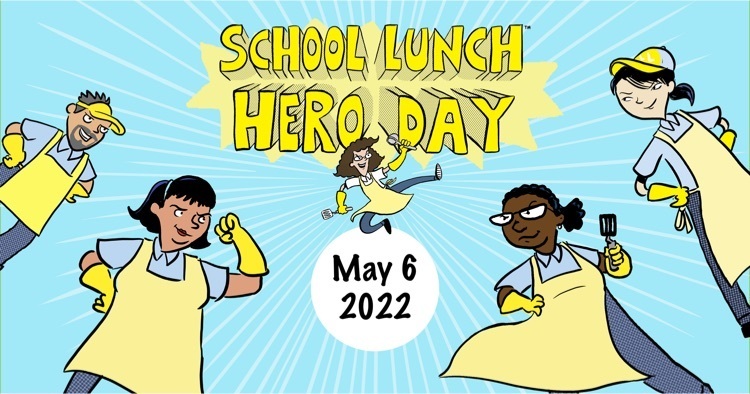 Looks what's coming to your school!! "Kiwi" the Blender/Smoothie Bike Tour de 57! May 3rd - May 12th. The schedule is as follows: - Tuesday, May 3rd, Lyman - Wednesday, May 4th, Alfred - Thursday, May 5th, WES - Monday, May 9th, LINE - Tuesday, May 10th, Shapleigh - Wednesday, May 11th, MMS - Thursday, May 12th, MHS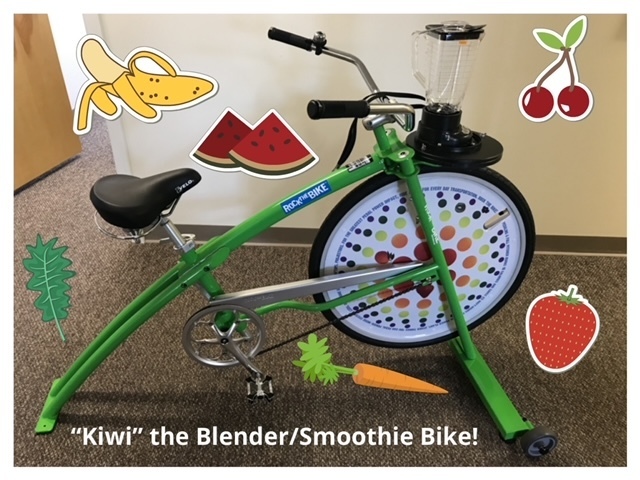 May menus are now available!!
www.rsu57.org
> Menu > Documents > Food Service Menus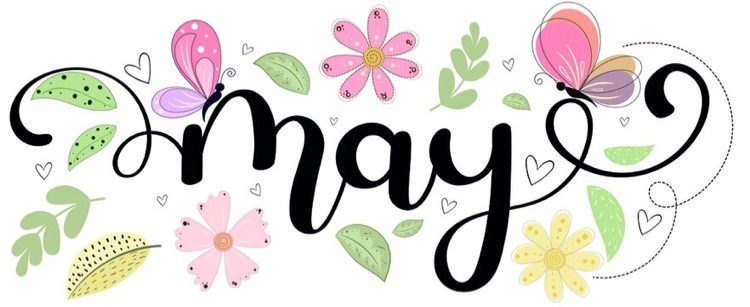 Today students in grades 3-5 at Lyman participated in Poem in your Pocket Day. Each student found a poem to share and mingled amongst each other to share their poems. It was great to see smiling faces and hear some amazing reading!