On day 2 Kiwi the Blender Bike arrived at Alfred Elementary School. Several energetic staff took on the challenge and made themselves delicious, healthy smoothies! Next stop...Waterboro.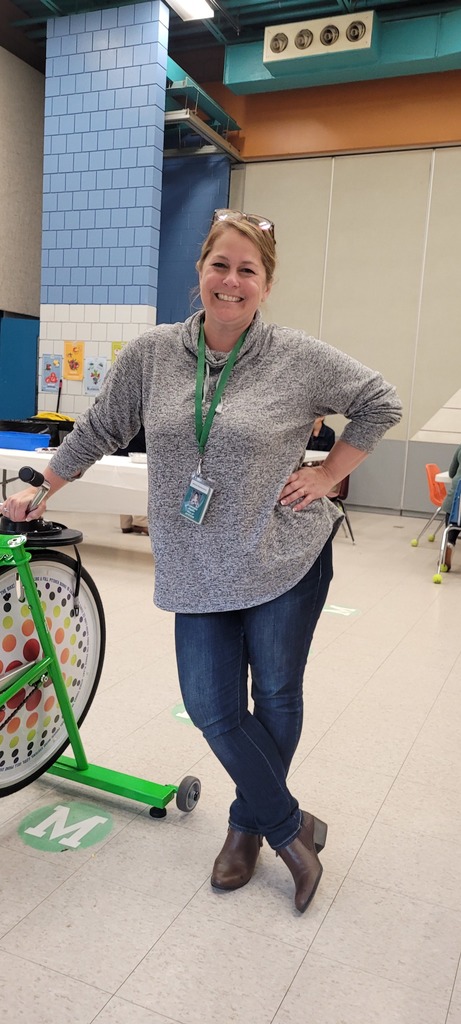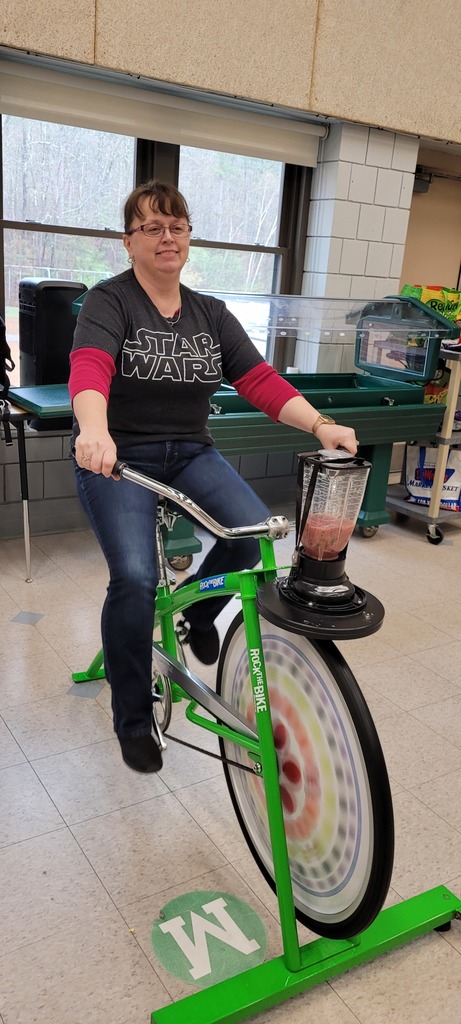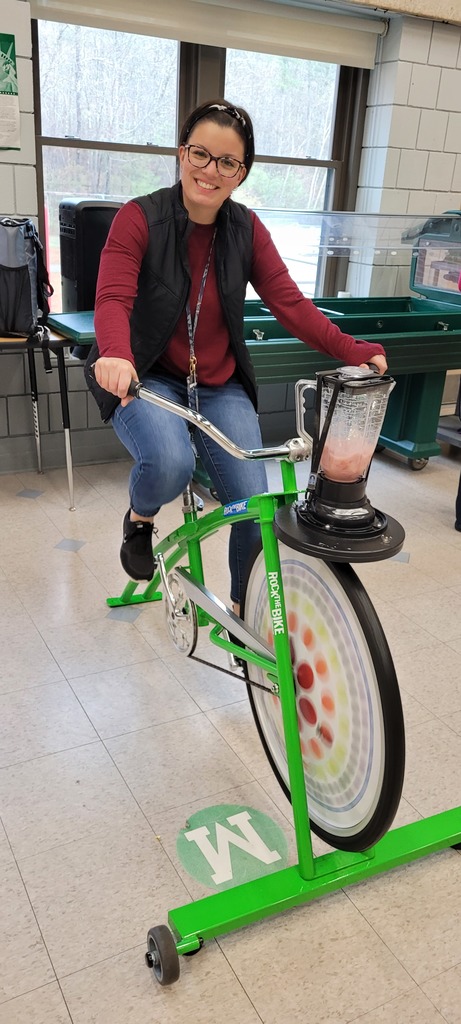 Students in Mrs. Harmon's high school advisory have been working on a community service project. They collected, sorted by grade level, loaded/unloaded, and delivered over 500 books to Shapleigh Memorial School under the book drive titled, "Our Shared Shelf." In addition, several students recorded themselves reading books to send down to the elementary schools as a read along. All of the volunteers were excited about contributing to and strengthening our community through literacy! The goal is to continue to collect gently used books to distribute to all of the elementary schools in our district!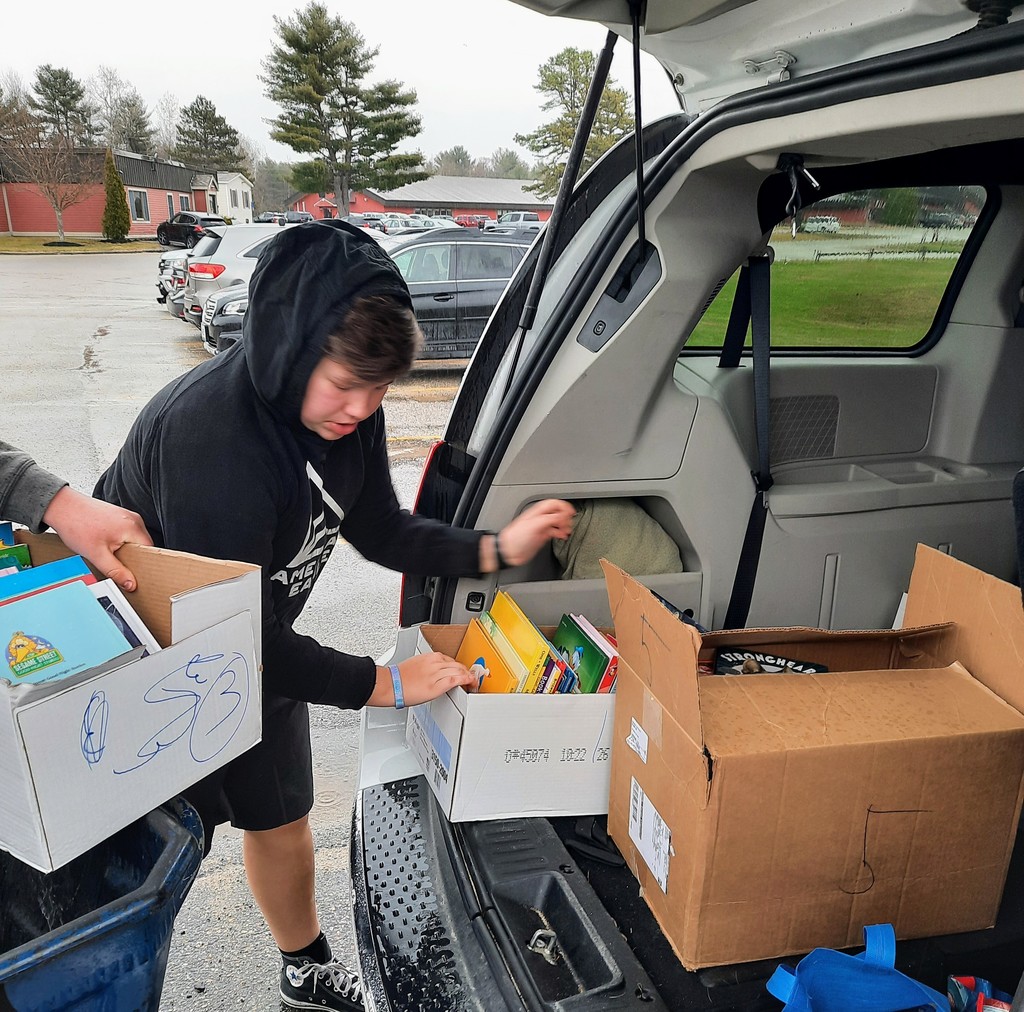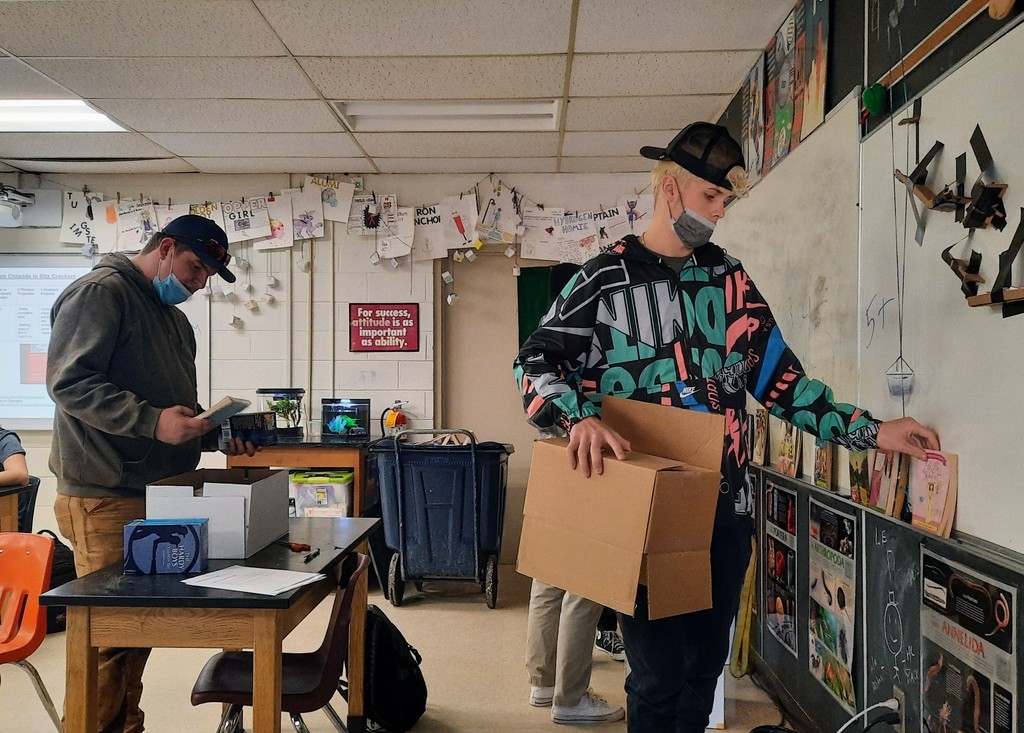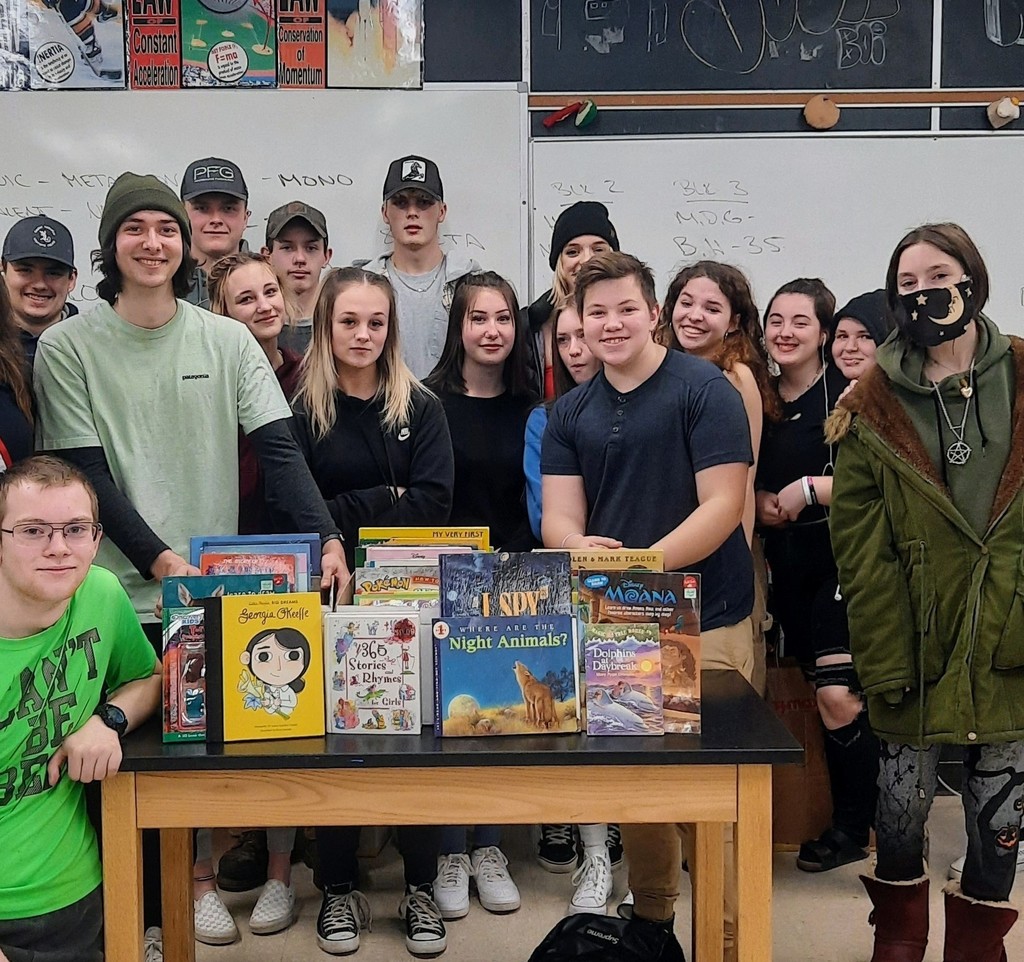 Lyman Elementary School students and their families gathered in the gym on April 27th to prepare for the annual Egg Drop! This challenge is where students create a package from recycled materials that will protect one uncooked egg when dropped from the school's roof! It was a family afair for the Gagnon family with mom and dad helping Cael, Emma, and Liam create what they hope will be a winner! Harper Duross worked hard on her package and, Brady Mitchell and friend had dad's help with their creation. Brady said "You have to have the egg at the top with a lot of padding at the bottom to protect it from the fall." Here's wishing all participants good luck with the drop!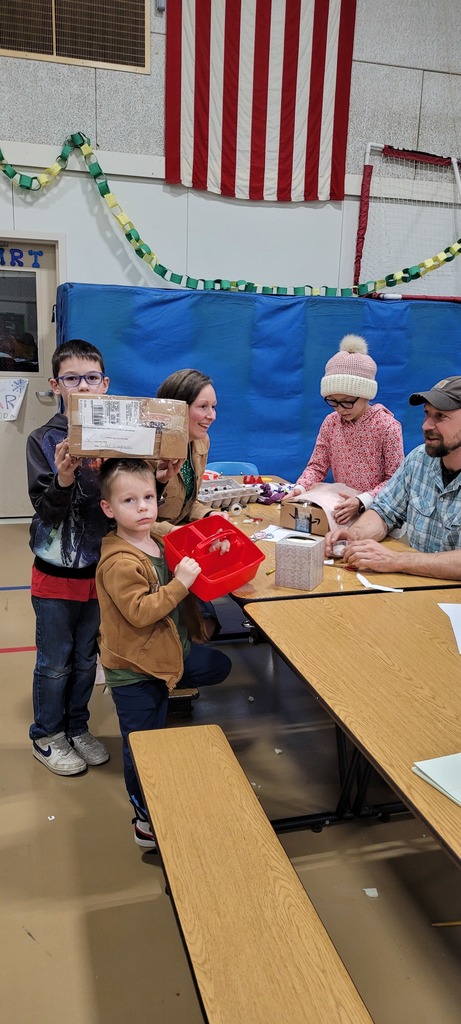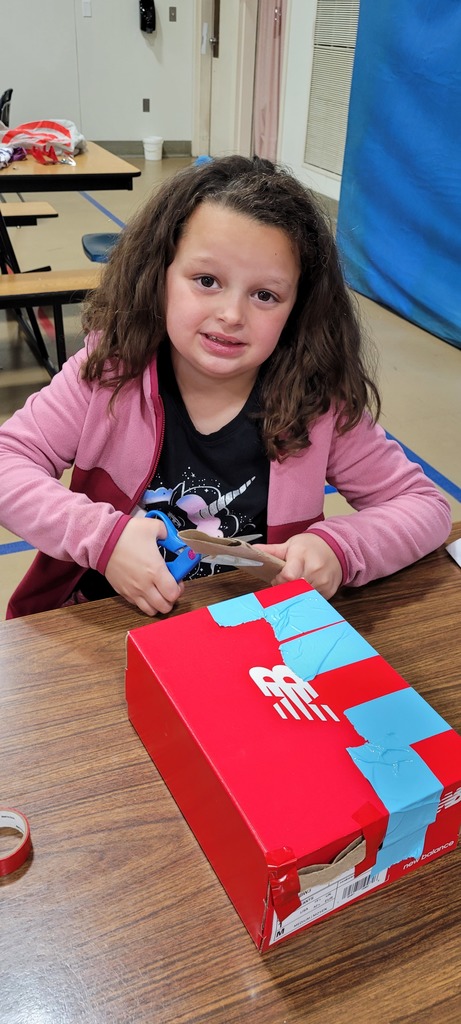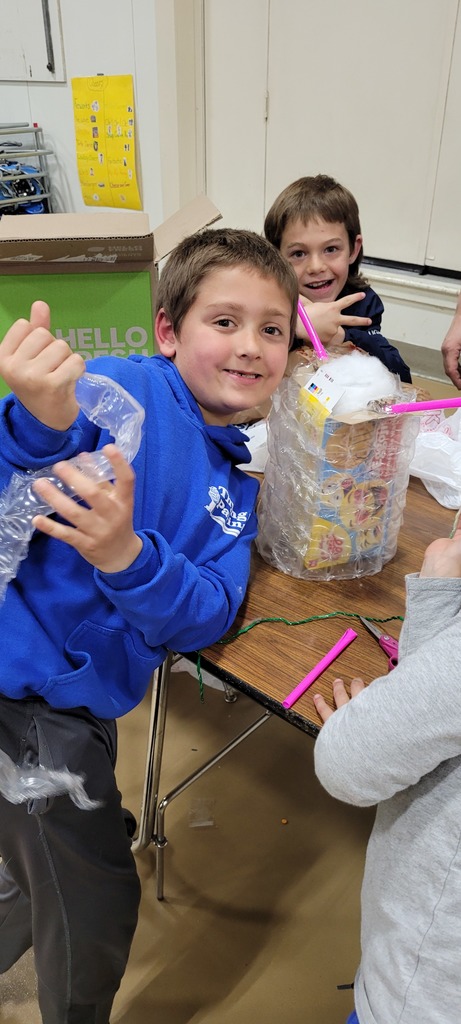 Lyman Elementary students watched as their egg containers were dropped from the roof to test if they would keep the egg safe. We dropped over 150 very creative containers. Thank you to all who participated in this fun event.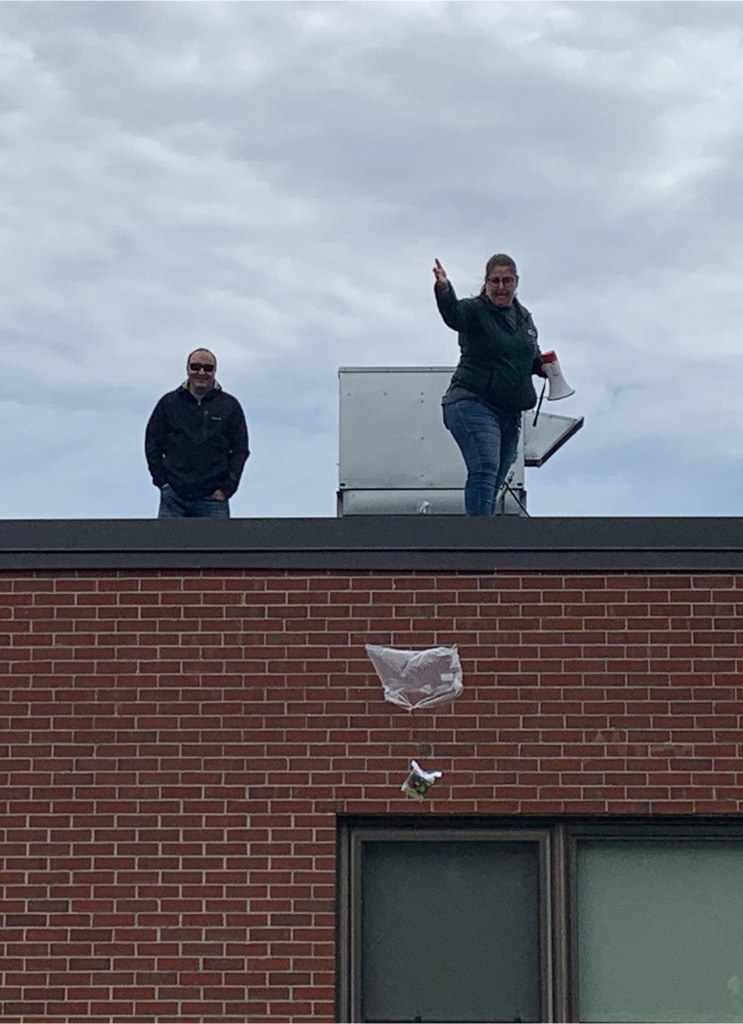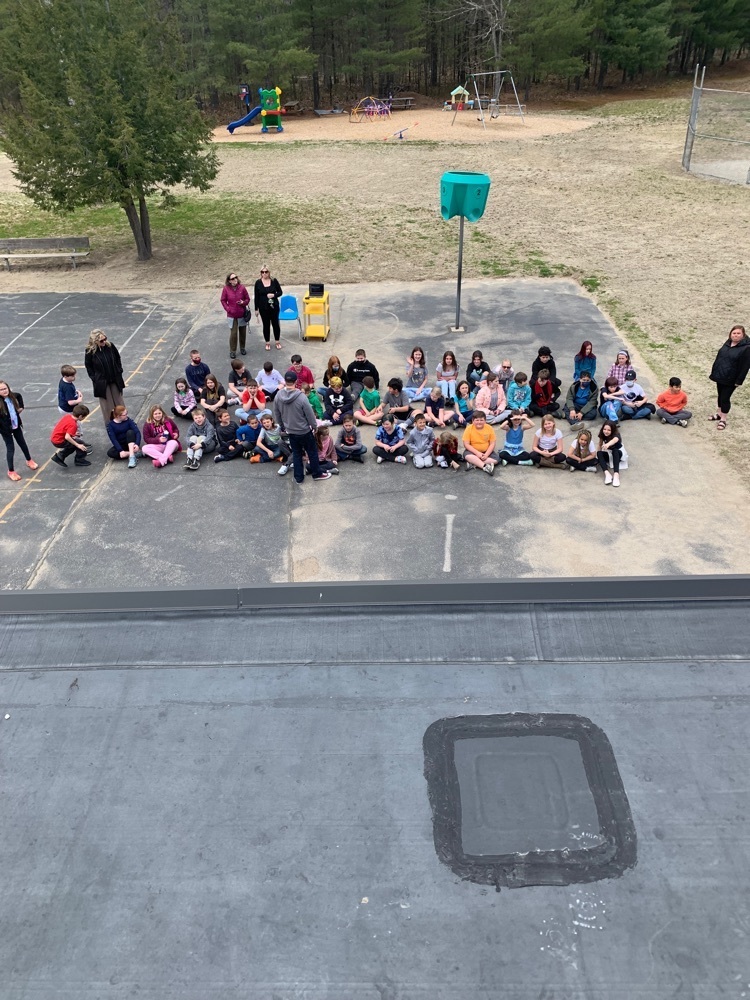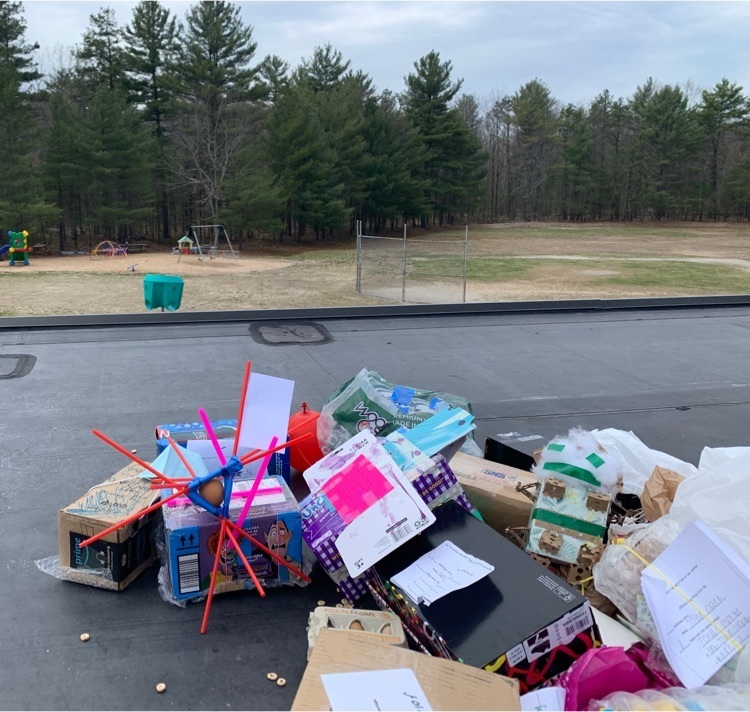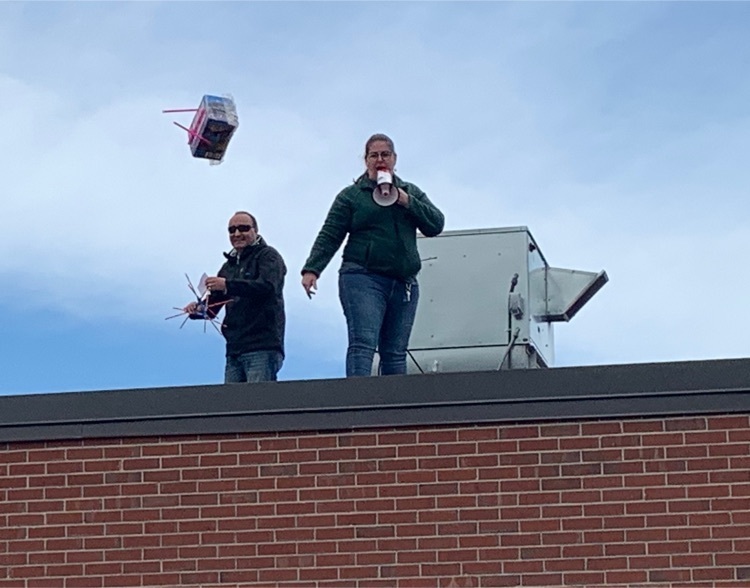 Kiwi the Blender Bike Tour de 57 made its first stop at Lyman Elementary School today! Staff made delicious and healthy smoothies and burned a few calories while they were at it! Be on the look out - coming to your school next!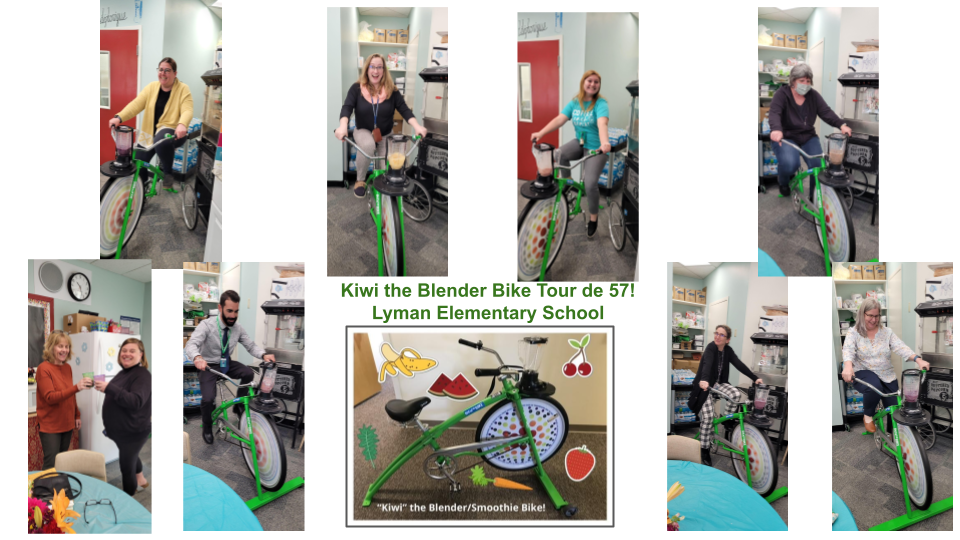 The Pine Tree Society will be hosting the 2022 Children's Conference on May 21 at Pine Tree Camp in beautiful Rome, Maine. The educational and networking conference is designed for parents and guardians of children with disabilities to hear industry-leading best practices from childhood development experts and care providers, ask questions specific to their child's experiences, and meaningfully connect with other parents who share their struggles and their joys. The 2022 Children's Conference will cover topics vital to families with children with disabilities, including navigating periods of transition, building social skills and social lives, supporting healthy behaviors and emotional regulation, supportive decision-making into teen years and adulthood, and more. Attendees will leave with practical tools, advice, resources, and strategies that can be implemented immediately in the home, school, and community, as well as a digital library of free resources to access at any time. Registration link:
https://pinetreesociety.wufoo.com/forms/z107qtvl1cl1ual/

On Friday, May 6, 2022, we will celebrate School Lunch Hero Day! This is a special day of celebration to recognize school nutrition professionals and the difference they make every day! Between preparing healthy meals for students, adhering to strict nutrition standards, navigating student food allergies, and offering service with a smile, school nutrition professionals are true heroes!!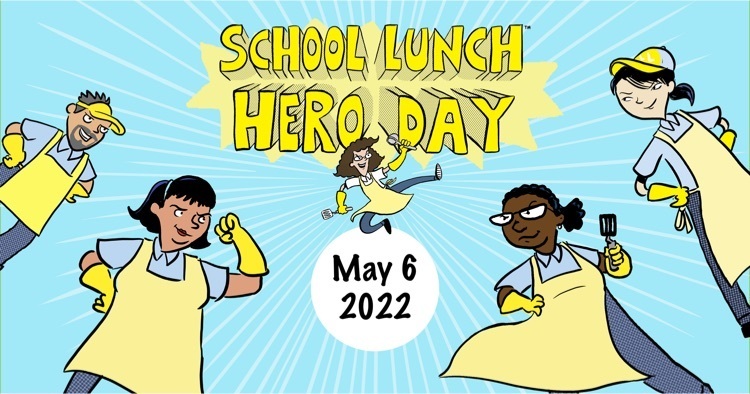 Looks what's coming to your school!! "Kiwi" the Blender/Smoothie Bike Tour de 57! May 3rd - May 12th. The schedule is as follows: - Tuesday, May 3rd, Lyman - Wednesday, May 4th, Alfred - Thursday, May 5th, WES - Monday, May 9th, LINE - Tuesday, May 10th, Shapleigh - Wednesday, May 11th, MMS - Thursday, May 12th, MHS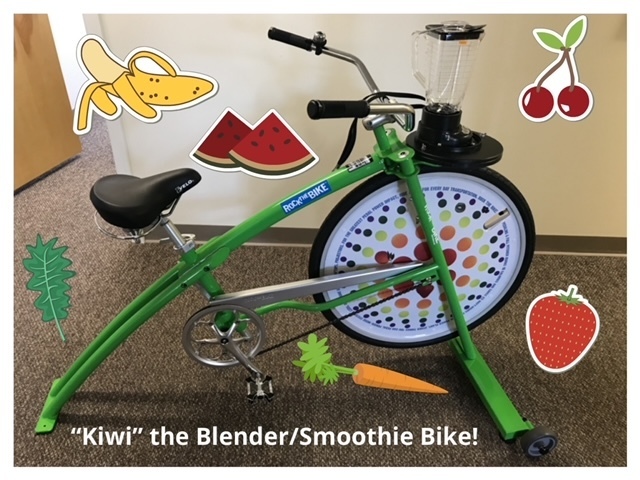 May menus are now available!!
www.rsu57.org
> Menu > Documents > Food Service Menus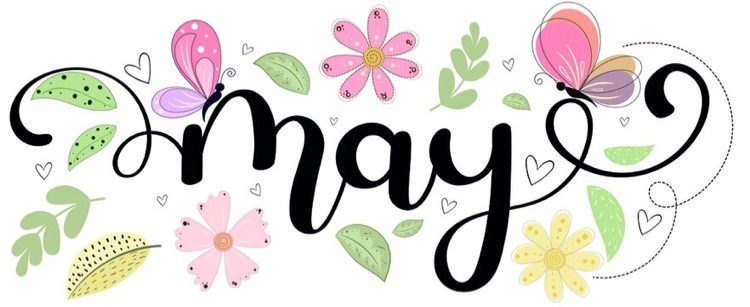 Today students in grades 3-5 at Lyman participated in Poem in your Pocket Day. Each student found a poem to share and mingled amongst each other to share their poems. It was great to see smiling faces and hear some amazing reading!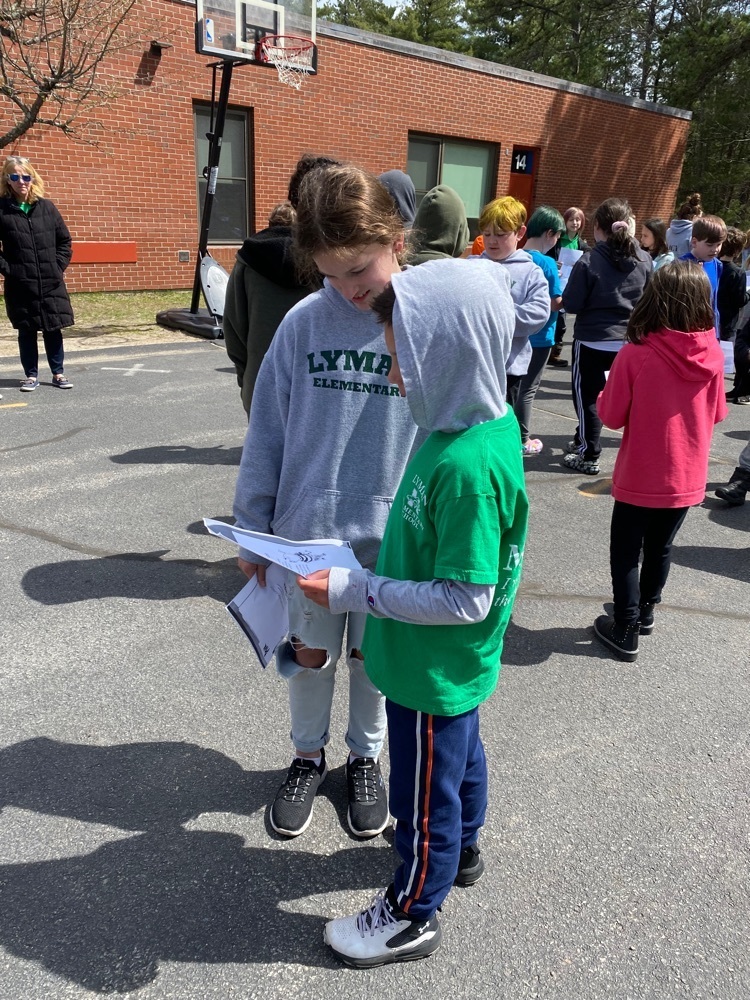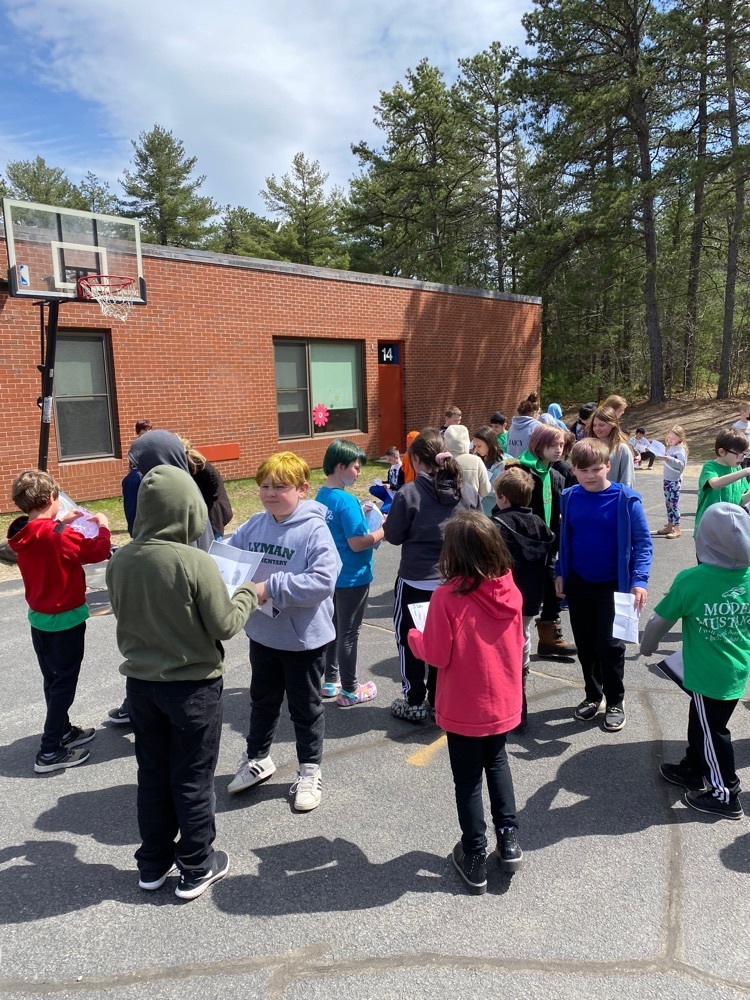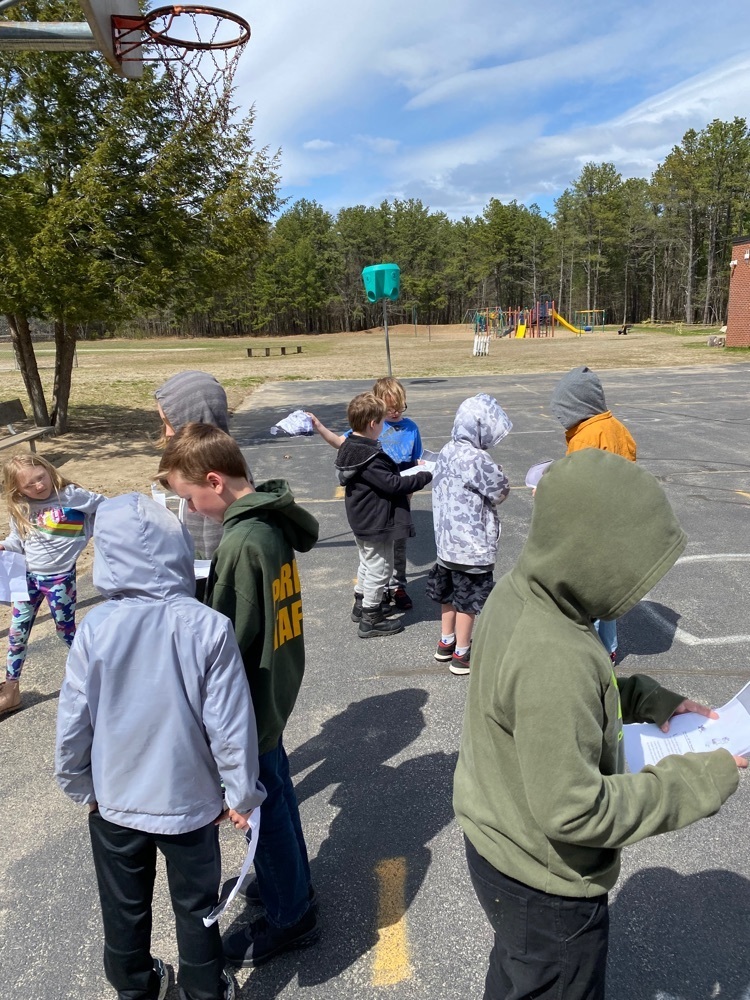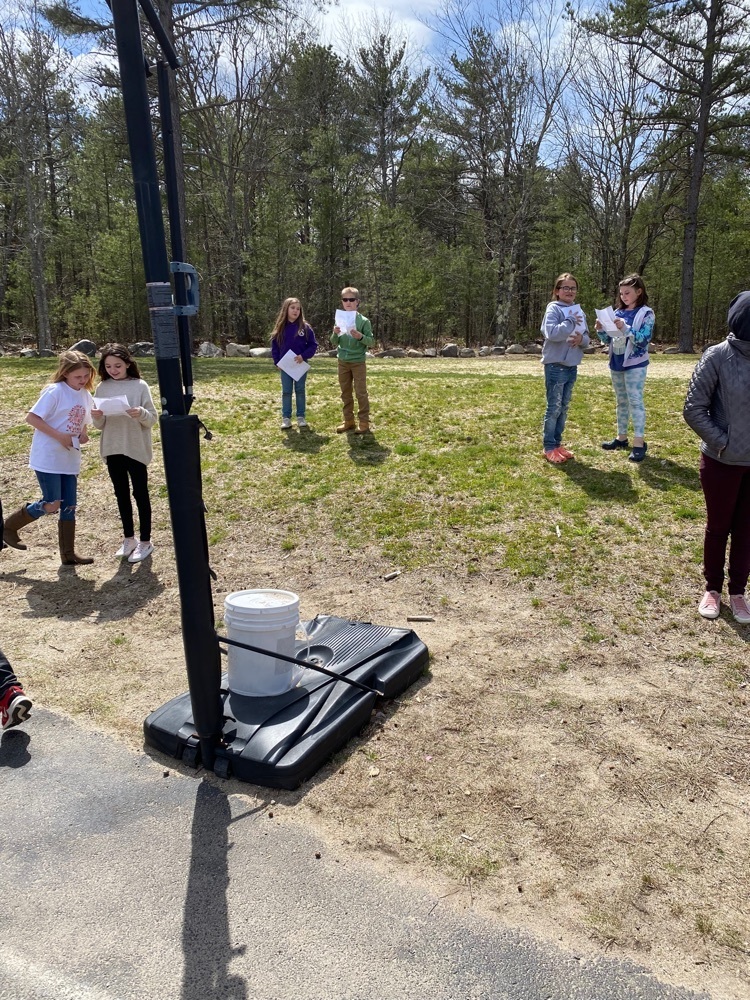 Students from Alfred Elementary participated in our annual grade level "Color Wars" today as part of our April Spirit Day! The classroom with the highest percentage of participation will earn a pizza party, which will be sponsored by our RSU 57 Nutrition Department.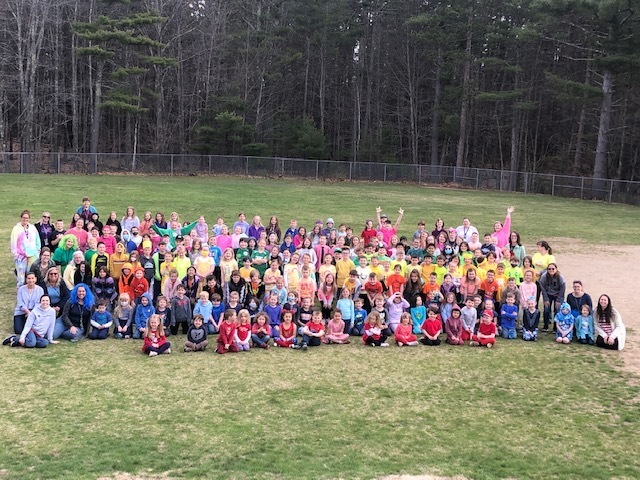 Looks what's coming to your school!! "Kiwi" the Blender/Smoothie Bike Tour de 57! May 3rd - May 12th. The schedule is as follows: - Tuesday, May 3rd, Lyman - Wednesday, May 4th, Alfred - Thursday, May 5th, WES - Monday, May 9th, LINE - Tuesday, May 10th, Shapleigh - Wednesday, May 11th, MMS - Thursday, May 12th, MHS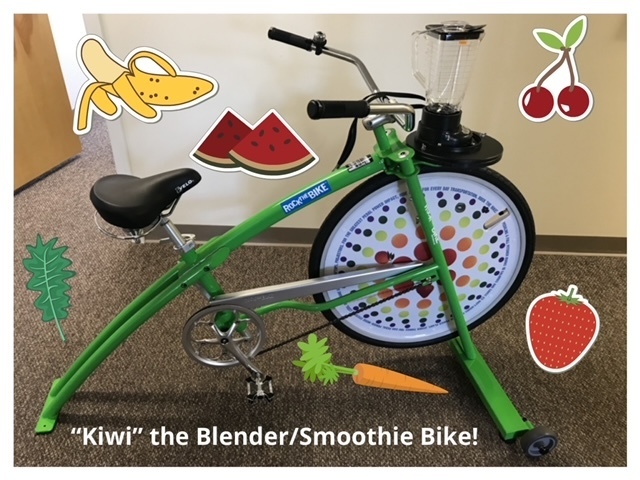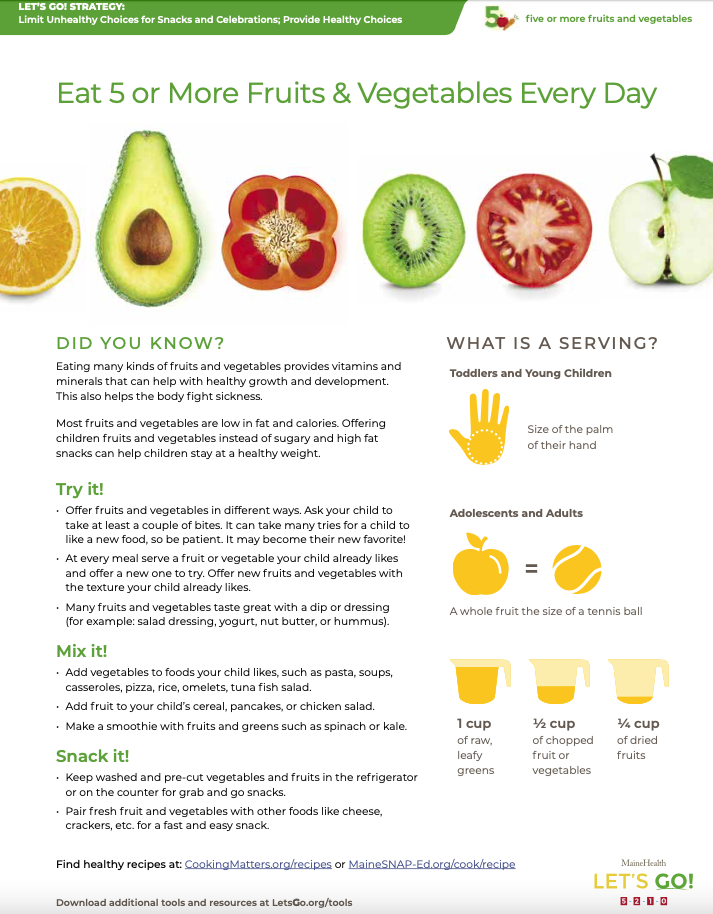 The F.L.S. Massabesic High School Cafe got running again this year with a Red Sox Opening Day Event. The students have been working hard at perfecting their kitchen, money, and customer service skills over the past few months. The students and staff made some wonderful baseball foods to sell- hot dogs, Boston Creme cupcakes, homemade crackerjacks, and Pretzels with cheese were some of the delicious offerings. If the customer sang Take Me Out To the Ballgame or Sweet Caroline, they were rewarded with a free bag of CrackerJacks! A number of teachers and staff made purchases at the Cafe and Ms. Covello and the students were pleased to serve and greet their guests. The F.L.S. Cafe hopes to continue offering our monthly Cafe specials, so keep your eyes open!!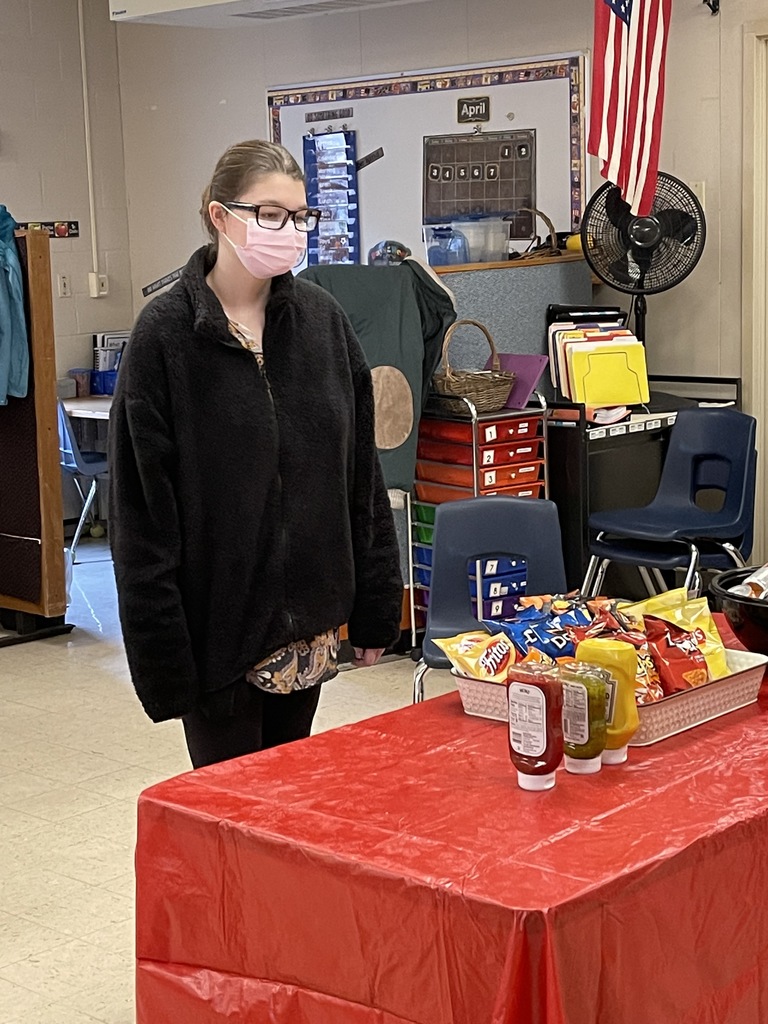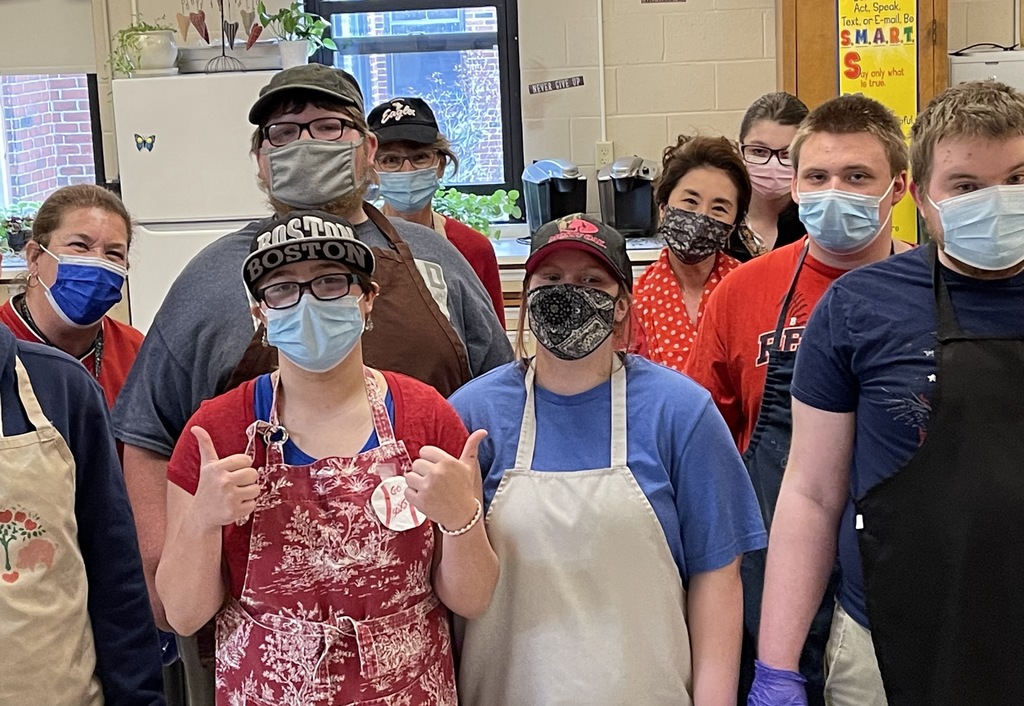 As a follow up to our plant packaging STEM activity, 2nd grade teachers took our project a step further and had AES plant packages delivered to LINE and vice versa! Classrooms zoomed to open & evaluate their design! If their plant didn't survive they hypothesized why that may be.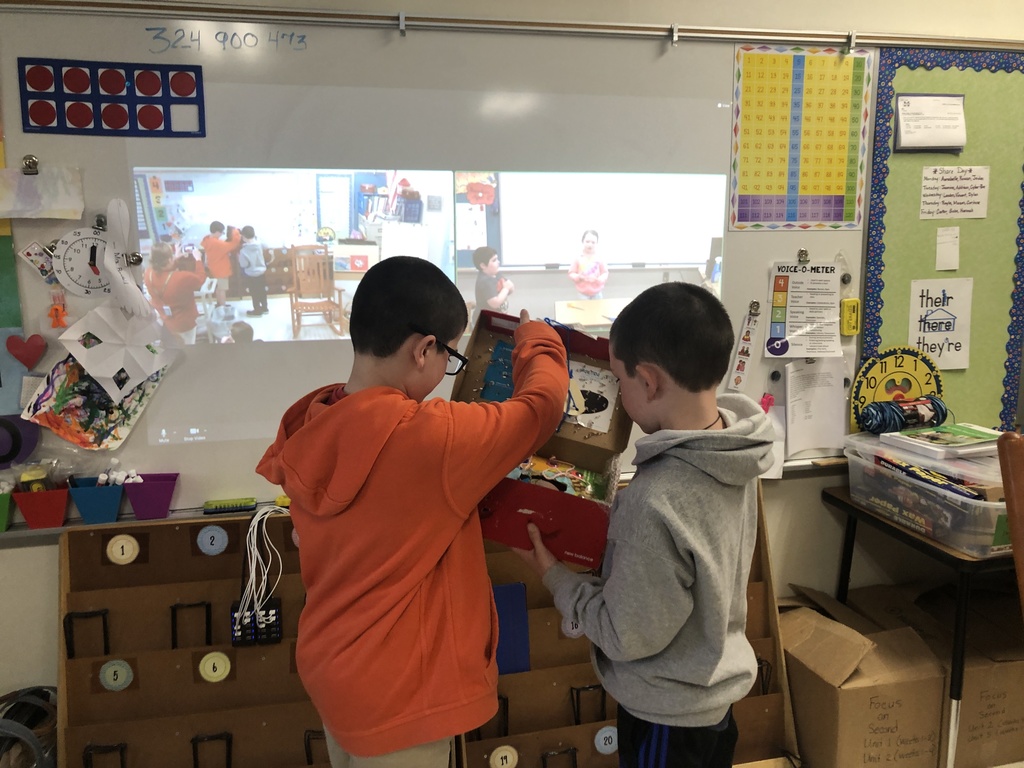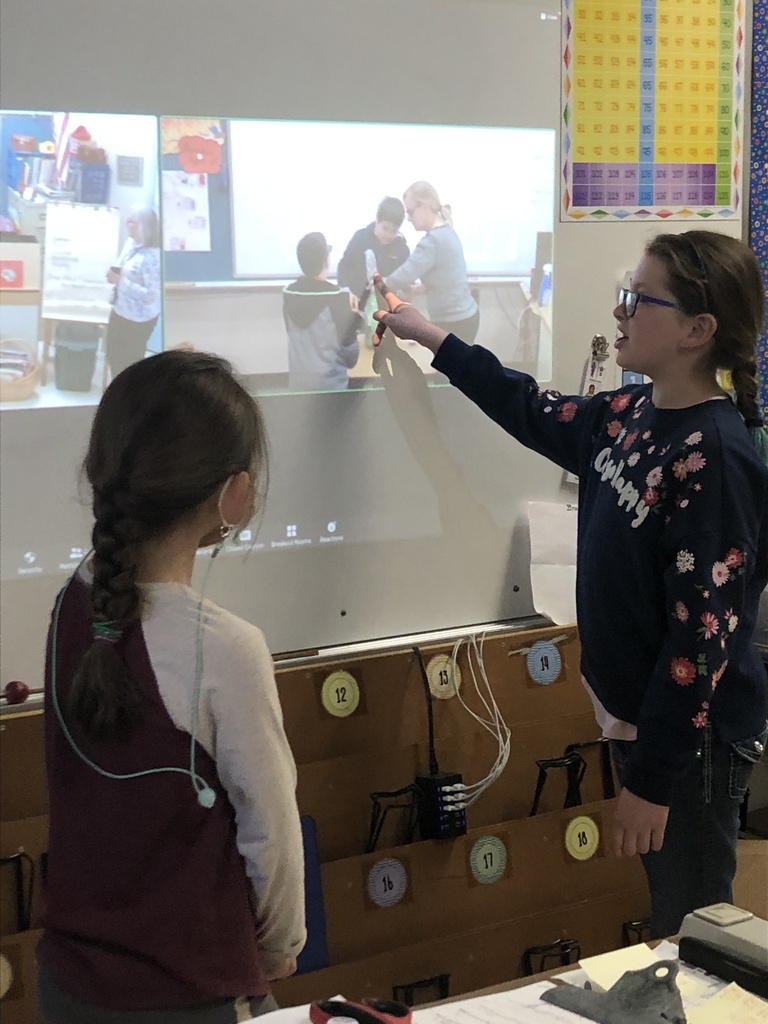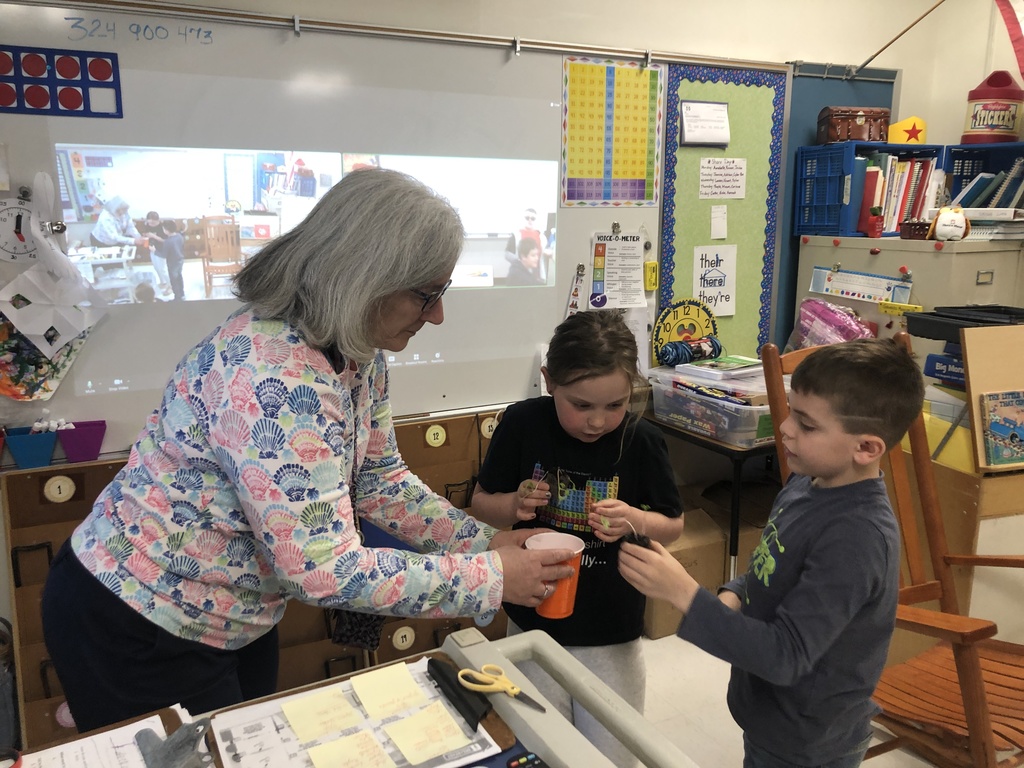 As part of our 2nd Grade science STEM activity, AES students were challenged to grow and package a plant that address the following criteria: it must contain, protect, preserve, communicate and display! Students did a wonderful job with their creative designs!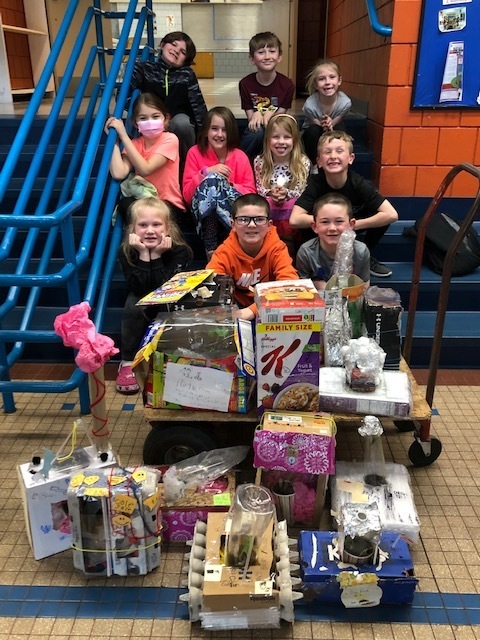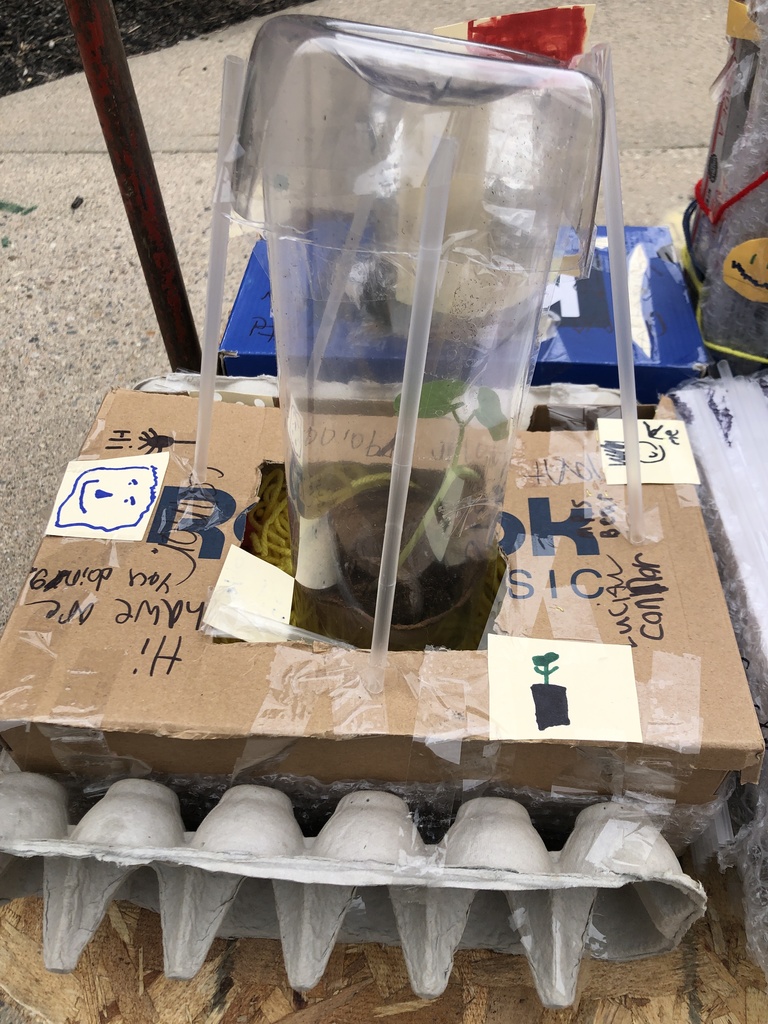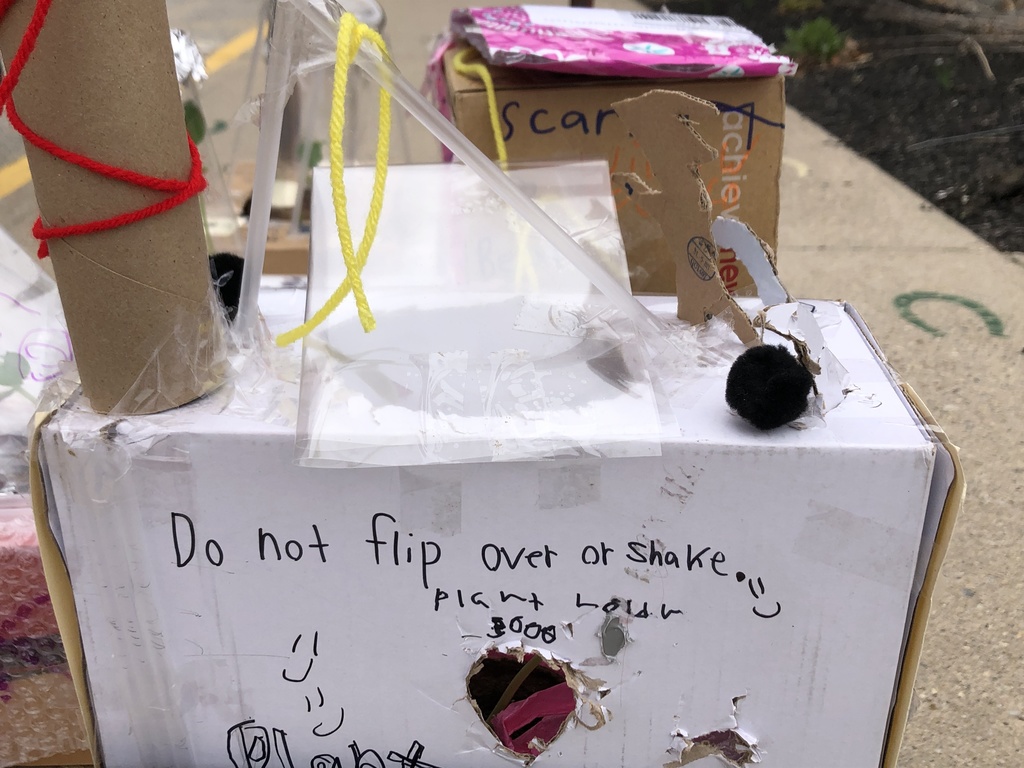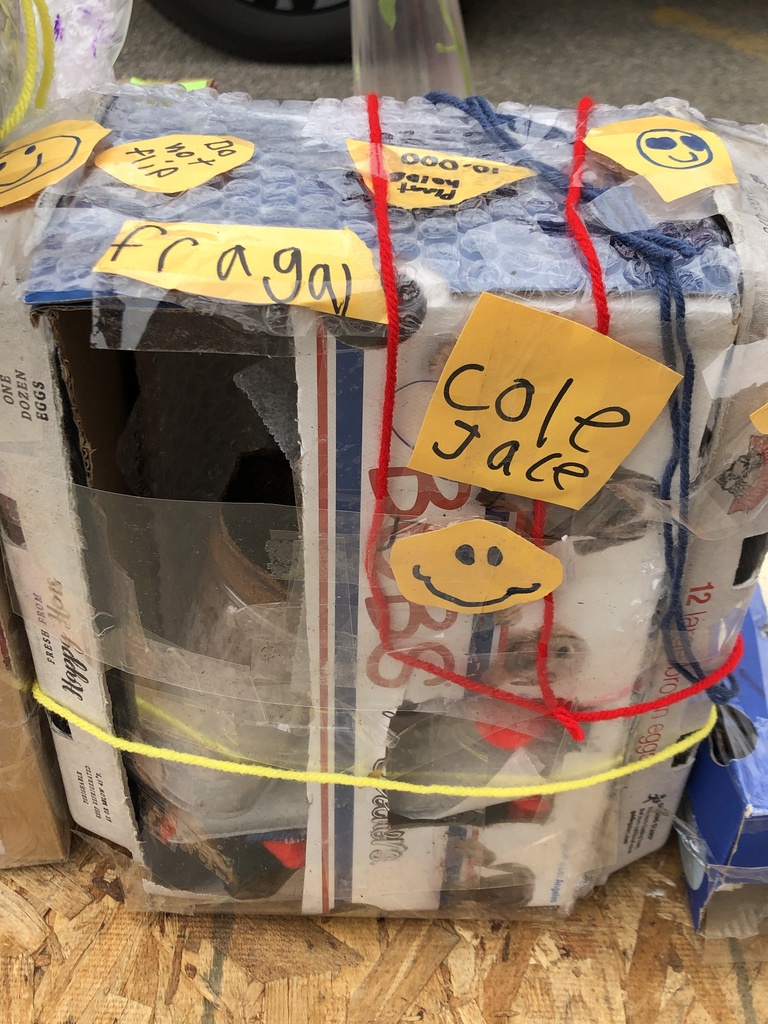 Lyman Elementary Fifth graders Abbigale , Lawrence , Elijah , and Lucas participated in the very first "Bagel Biz" on Friday, April 8th. Assisting Ellie Gagnon & Dr. O'Heir, each student was tasked with various positions within the preparation, packaging, delivery and charging of staff members for their individual Panera bagel. All students were eager, focused, and friendly participants who helped raise money for a field trip to the Portland's Children's Museum (and hopeful purchase in the gift shop)!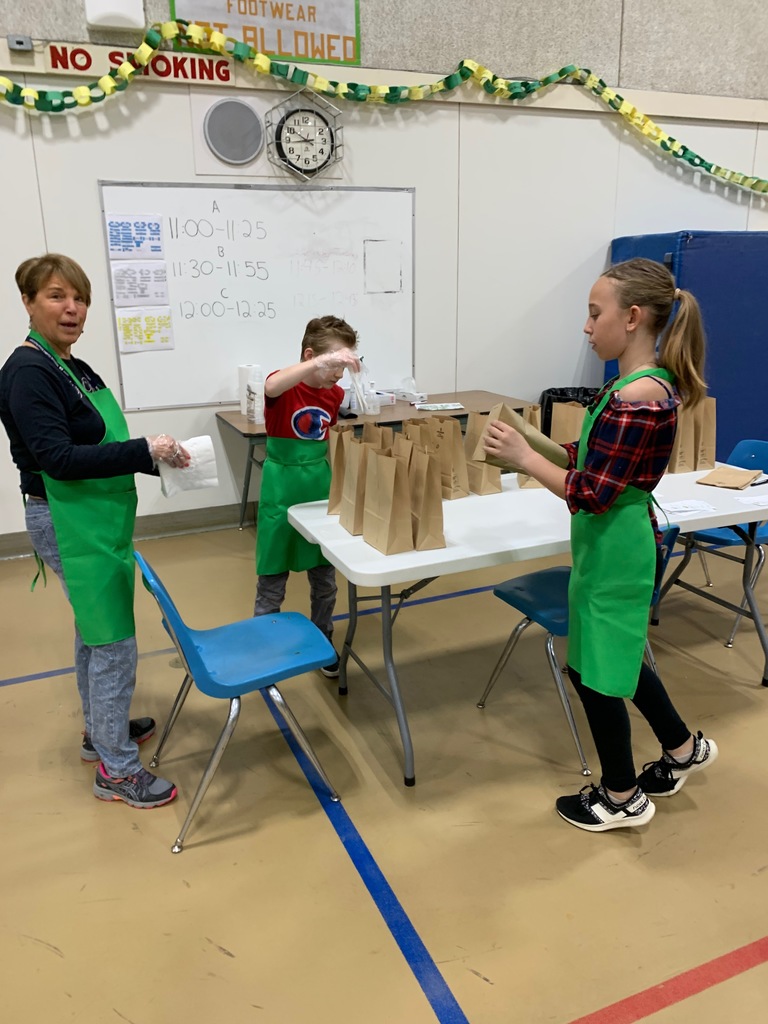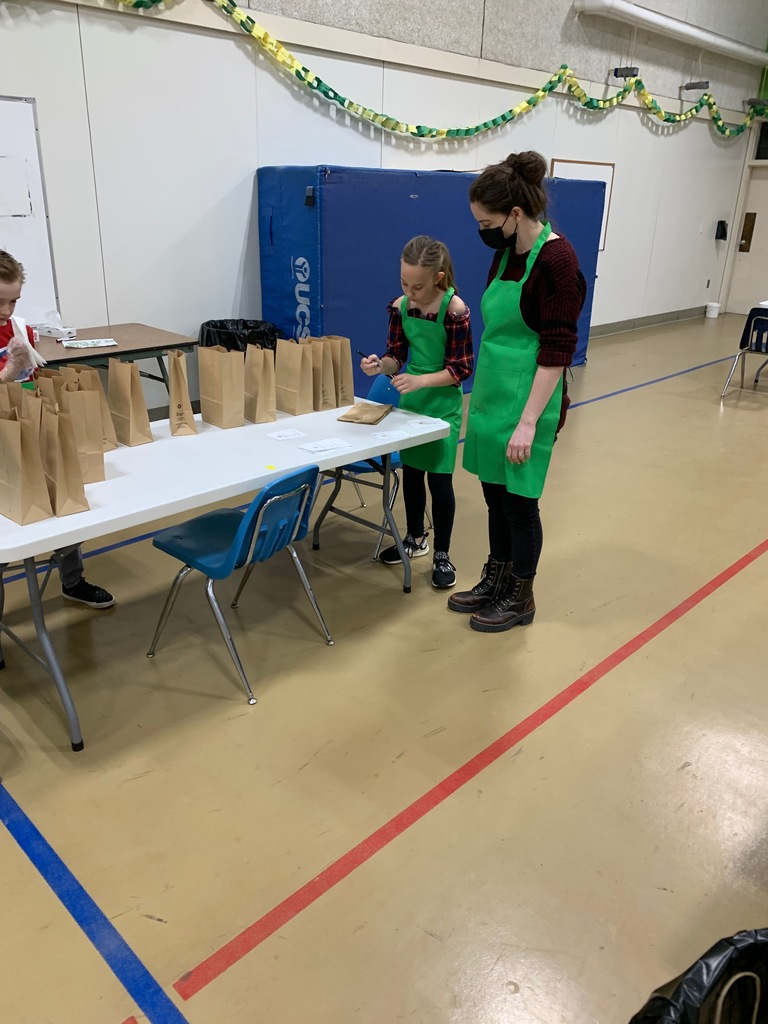 Lyman Elementary would like to wish a Happy Educational Technician Day to all of our Ed Techs! We are so thankful for the work you do each and every day. Your dedication to our students is truly amazing.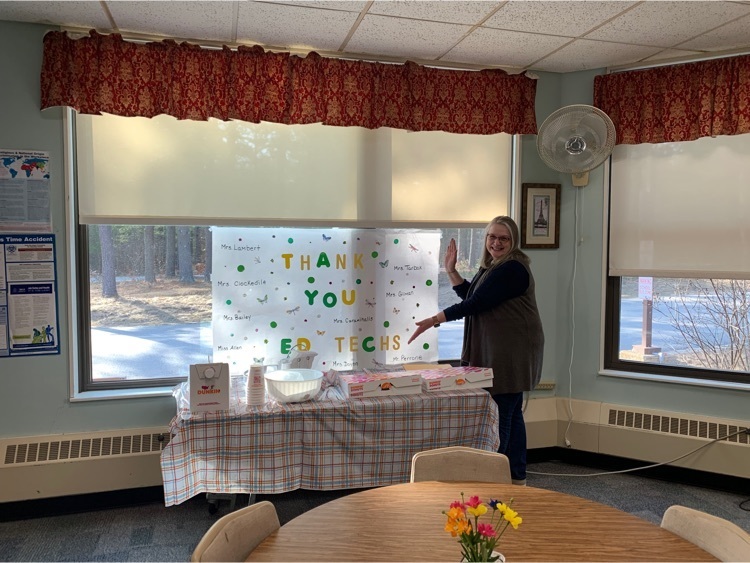 The Principal's Challenge as part of our Read Across America Read-a-thon is now complete! Alfred students celebrated on Friday by "sliming the principal". It was rewarding to join as a school to laugh and celebrate together! Thanks to Mrs. Wilkins for joining in on the fun!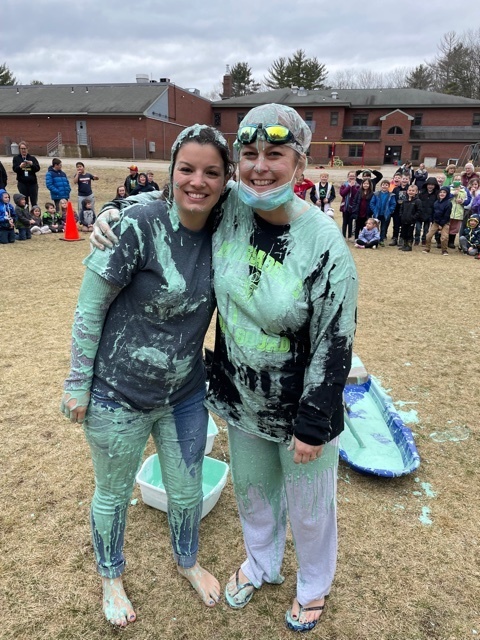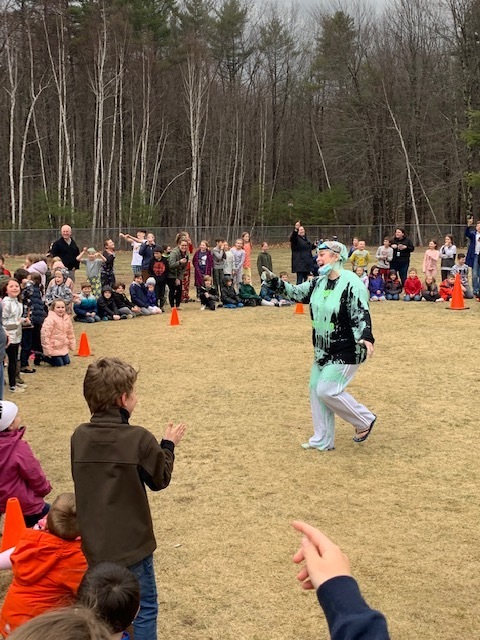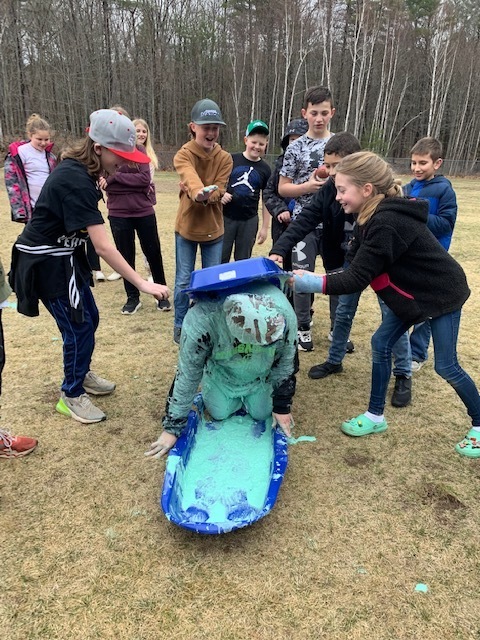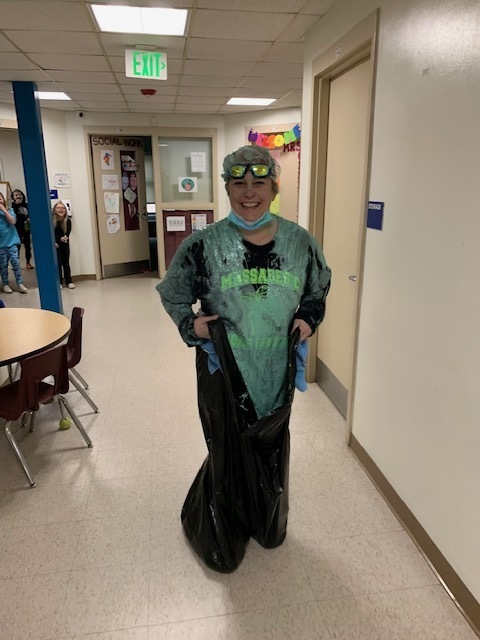 Please consider supporting our April AES PTSA Fundraiser!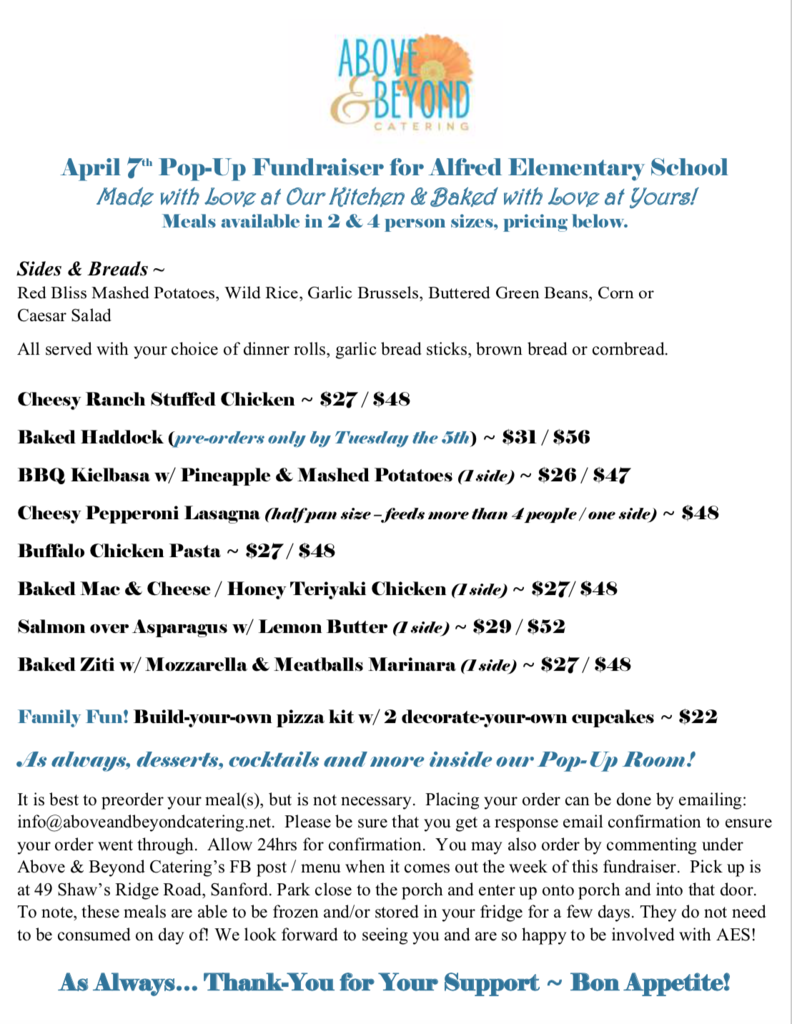 Internet Troubles RSU 57 has experienced Internet connection difficulties over the past two weeks. The Waterboro schools specifically have had downtime each morning with few interruptions for the remainder of the day. The RSU 57 technology department is working with offsite consultants to find and fix the issue. Engineers are observing our network with the hopes of identifying the problem so that we can return to a steady, reliable signal. While the issue has been very good at avoiding detection, we have narrowed it down to a small section of the network. Work will be done this weekend when the network can be safely shut down without interrupting work. We expect some downtime tomorrow morning, but have high hopes that the issue will be resolved by the end of the weekend. Kevin Perkins Director of Technology