MHS Field Hockey defeats Windham! The Mustangs put a rough first half behind them, and put together a very good third quarter and a super fourth quarter to defeat Windham 2-1 at Windham. MASSABESIC goalie, Lydia Suhy made 6 saves on 7 shots, with their only goal coming off a corner. Goal scorers for the Mustangs were Sydney Desimone ( assist from Micaela Jacobs) and Charlie Anderson ( assist from Kenzie Nason). The Mustangs next game is this Saturday at 10:00 at home against TA.

Parking for tonights home football game will be at the school in the staff and student parking lot. Tickets will be sold at the North end gate closest to the school. The bus garage road is closed. Event vehicles or handicapped spectators will be able to park near the stadium.
ALL BUSES ARE RUNNING 10-15MIN LATE This is the first week of school Please be patient while all the kinks get worked out the first few weeks of school Thank you

The Massabesic Center for Adult Learning's Fall Catalogue can be found on our new website:
https://massabesic.maineadulted.org/
We've got some great courses this fall - hope to see you there!

.

RSU 57 has hot spots from T-Mobile available for families and staff that need Internet access at home. If you are in need of a hot spot, please email Jeremy Angel (
jeremyangel@rsu57.org
) to make the request.

A message from Mrs.Pellerin: Thank you to all the families that came out for Open House tonight at Lyman Elementary! What a great turn out. It was so wonderful to have families back in the building. A shout out to our staff for all their hard work preparing for tonight. We can't wait to see everyone next week.

.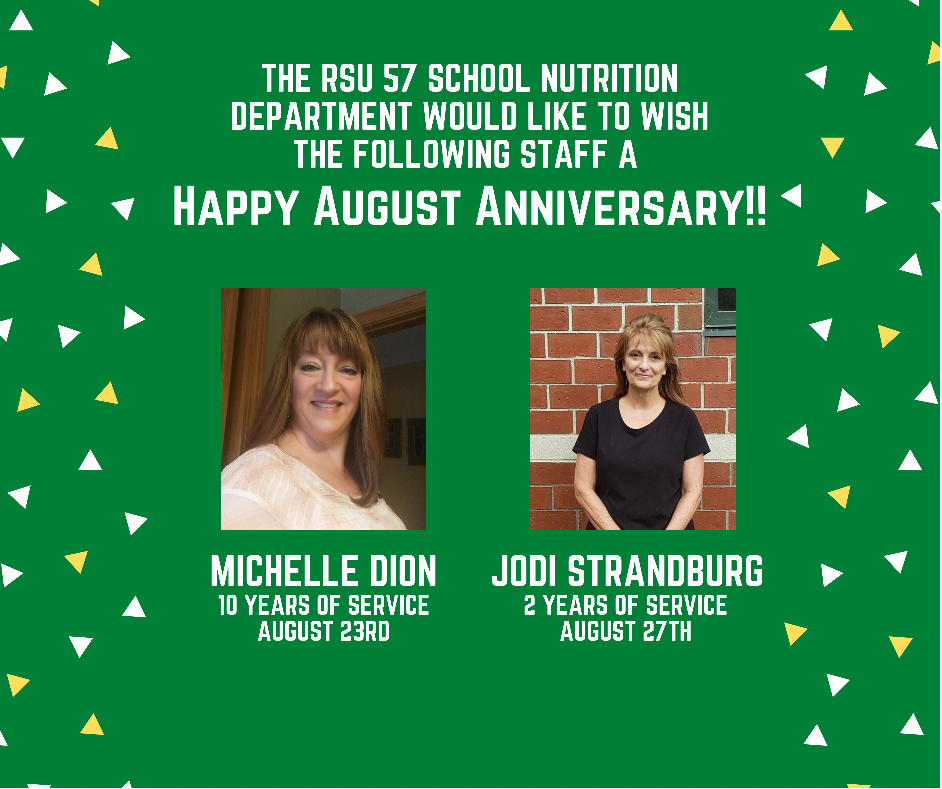 Greetings Mustang Nation! We are looking forward to welcoming your children back to school soon! We are very proud to have offered our communities 5-days a week of instruction last year and thanks to our exceptional staff are well prepared for the reopening this fall. We will continue to follow the State of Maine Standard Operating Procedures in responding to the COVID-19. A copy of the District's reopening plan can be found in the News section of the District website: rsu57.org In brief, we will be: *Return all learners to full-time, in-person learning *Require universal indoor masking *Maintaining 3' distancing efforts while supporting access for all learners to in-person learning *Increasing seating capacity on our school buses to accommodate standard occupancy rates *Utilizing seating charts and cohort assignments in order to effectively contact trace in the event of a positive case *Continue to update District response plan to reflect current State Agency guidance *Return to standard start and end times for schools - details published in each school's handbook Thank you all for your continued support and participation in our school communities. My Best

The MHS Football Scrimmage scheduled for Saturday 9/21 at 10am has been cancelled. This scrimmage will not be made up.


REMINDER! Friday, August 20th will be the last day for summer meal pick up. We would like to take a moment to thank the very dedicated nutrition staff that forfeited their summer to feed the children in our community. From left to right, Sue Herrin, Lisa Descoteaux and Jodi Strandburg. Thank you ladies!!!


Great start to the fall athletic season at MHS! Interested students can still sign up! Follow the link below to get started!
https://rsu57.revtrak.net
Fall Sports Information Night Monday, 6/23 MHS gym. All players + parent / guardian are expected to attend.
Incoming Pre-K and Kindergarten Parents Bus ride for new students looking to get familiar with the bus, rules and what to expect this year! And go for a little ride August 18th 10-11am No appointment needed! MASKS ARE REQUIRED

BREAKFAST AND LUNCH ARE FREE FOR ALL STUDENTS FOR THE ENTIRE 21/22 SCHOOL YEAR!! *Free meals must meet federal and state reimbursable meal requirements in order to be free of charge RSU 57 highly recommends that all households continue to submit a free and reduced application for meal price benefits. Each school district receives federal and state funding based on the percentage of students that are approved for free or reduced meal prices. Miscounting those eligible for this program could harm many educational programs we rely on to serve our students. Regardless of whether your student chooses to receive school meals or not, it is critical that we properly account for all who are eligible. Please contact the RSU 57 School Nutrition Department with any questions 207-247-3221 ext. 2257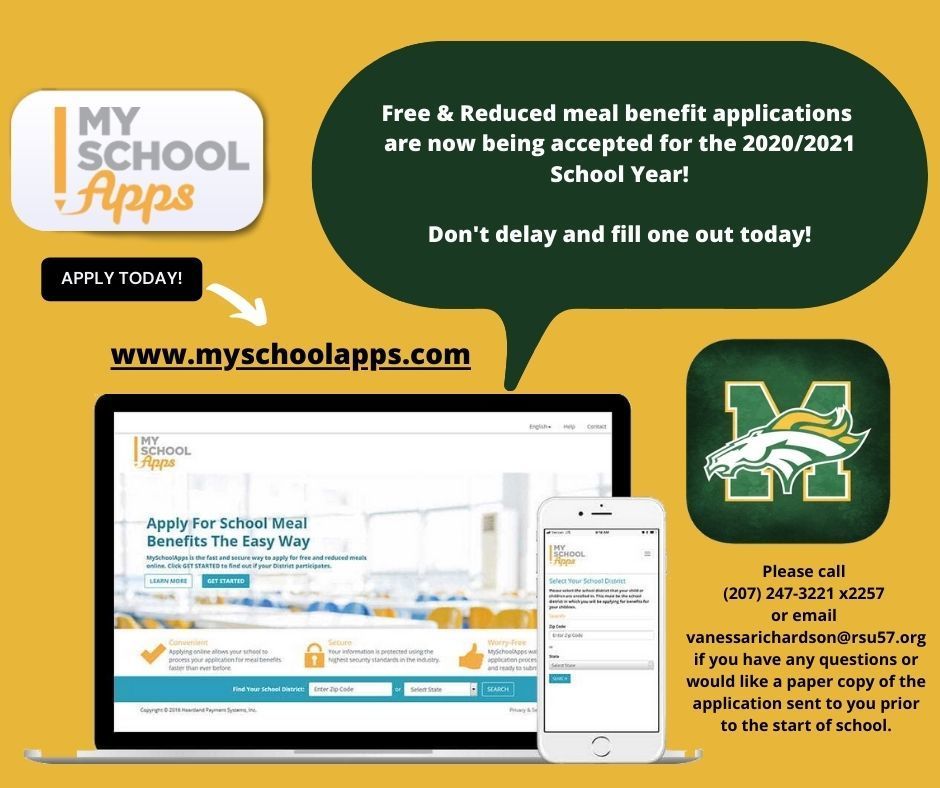 Free meals for all children 18 and under!!