Thursday, August 4, WES students participating in LearningWorks' Summer Program held a celebration of learning to culminate their time together. They shared their robot creations with staff and families and held a musical performance showcase using recycled materials as instruments. They made it clear that LearningWorks rocks!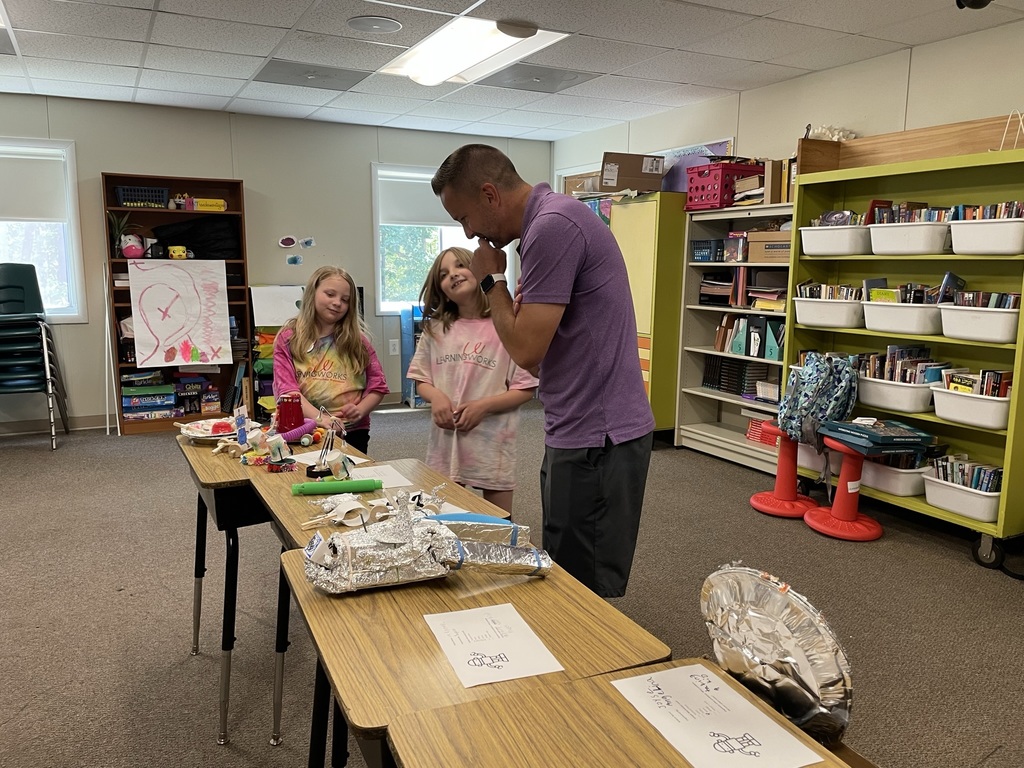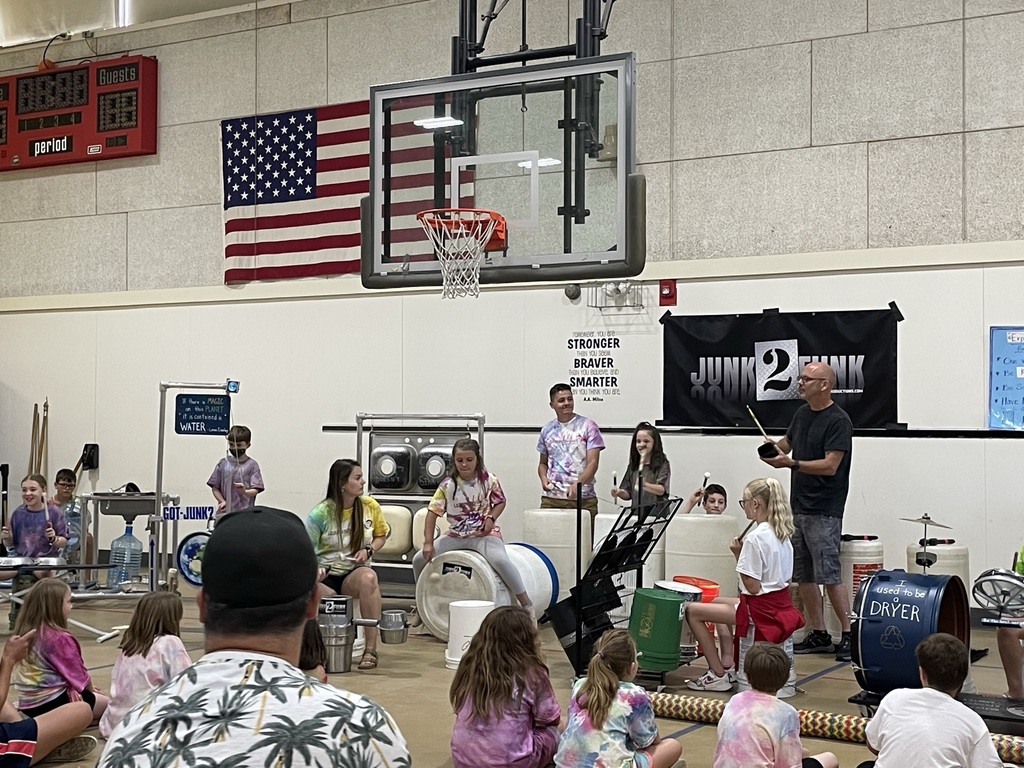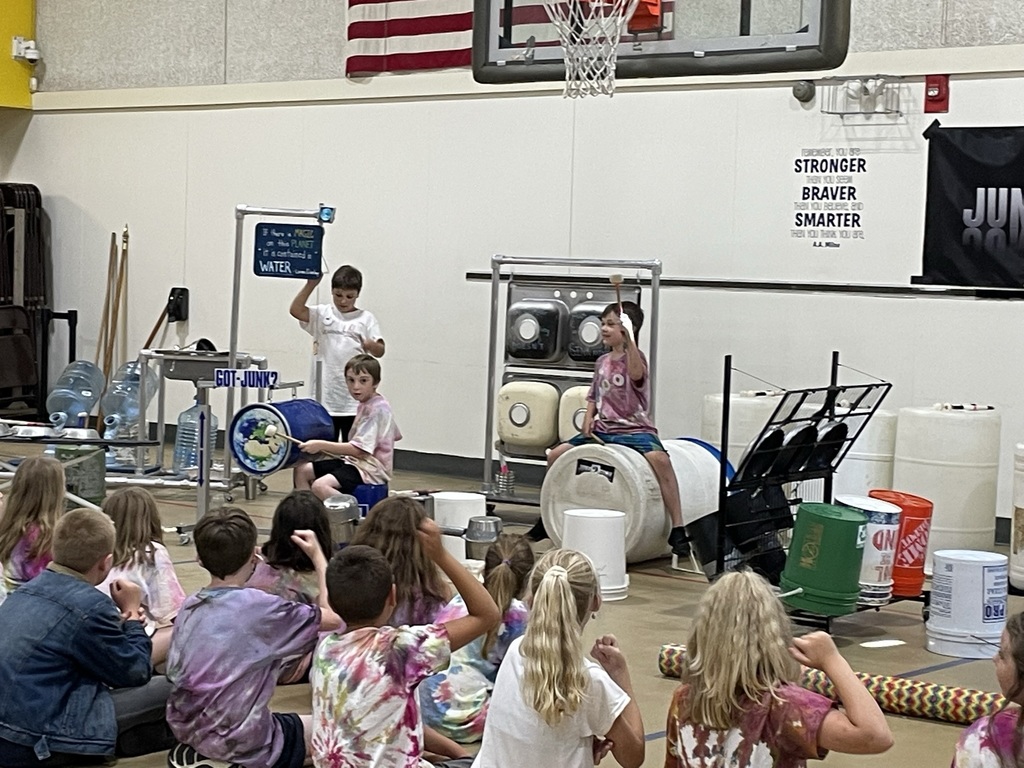 Come see RSU 57 Nutrition Staff at Shapleigh Community Day! We are here till 3pm today. We have lots of free items for kids and a chance to win a free summer activities raffle!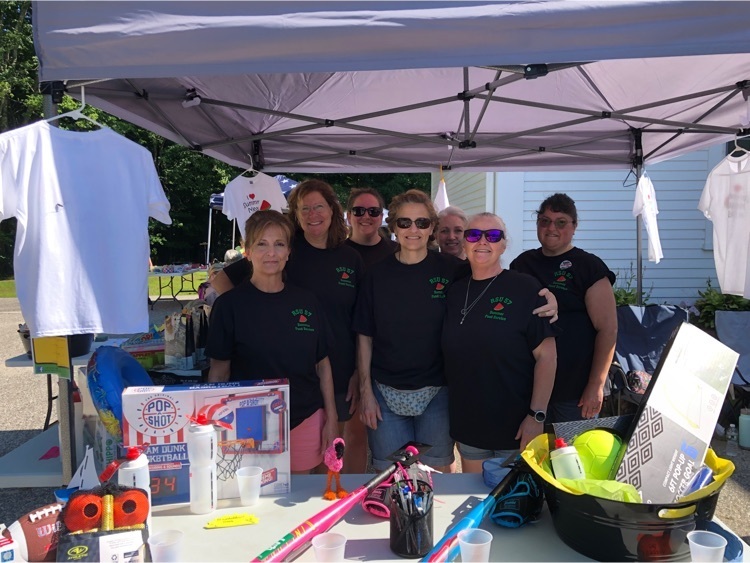 We are happy to announce that school meals will continue to be free for all Maine students during the 2022/2023 school year!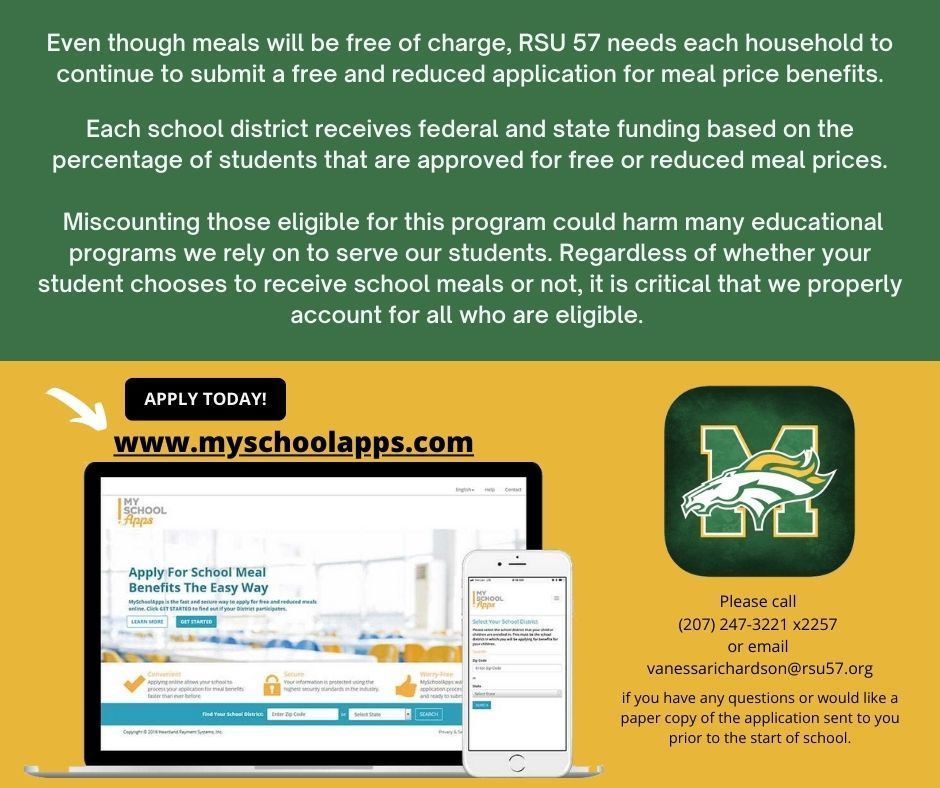 We are excited to announce that starting Monday, July 18th, the Summer Meal Site located at the Massabesic Middle School will now be offering to-go meals! Sign up for to-go meals at
www.rsu57.org
> Menu > School Nutrition Summer to-go meals are made possible due to the recent passing of the Keep Kids Fed Act of 2022! Any questions please call the School Nutrition Office (207)247-3221 x2257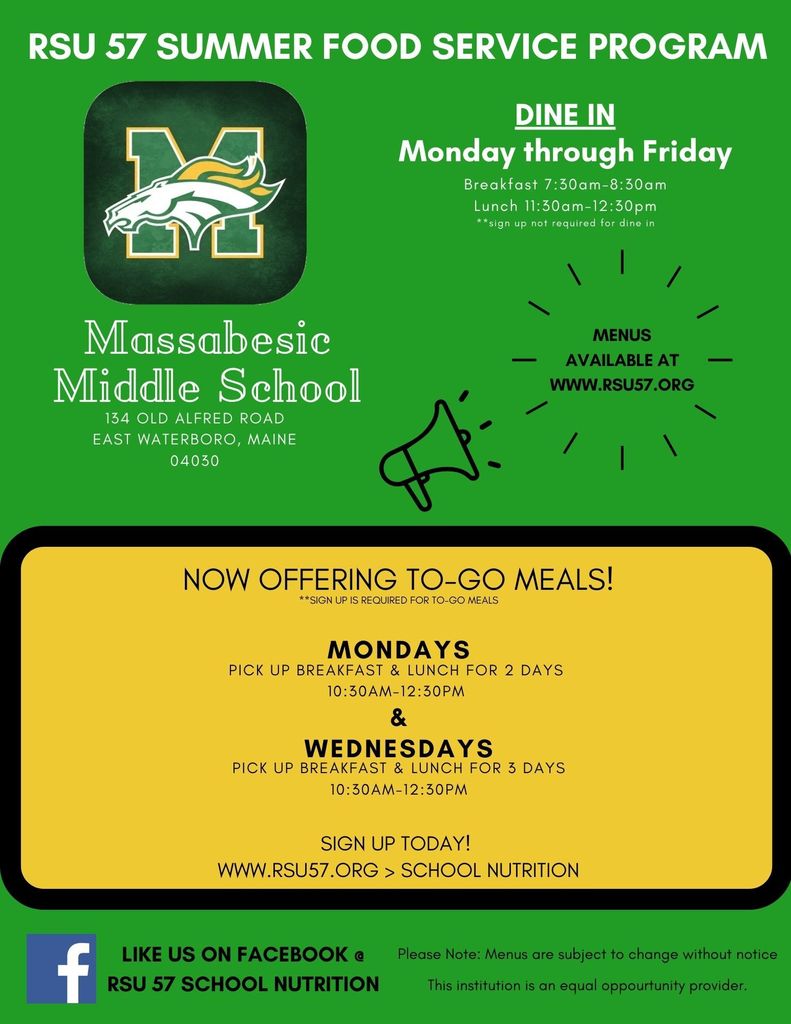 Day 2 of Waterboro Elementary School's LearningWorks Summer Program! If you have a child entering grades 2-5 at WES and would like them to attend, please email
amoody@learningworks.me
for more information. Fun days of learning are ahead for our LearningWorks students!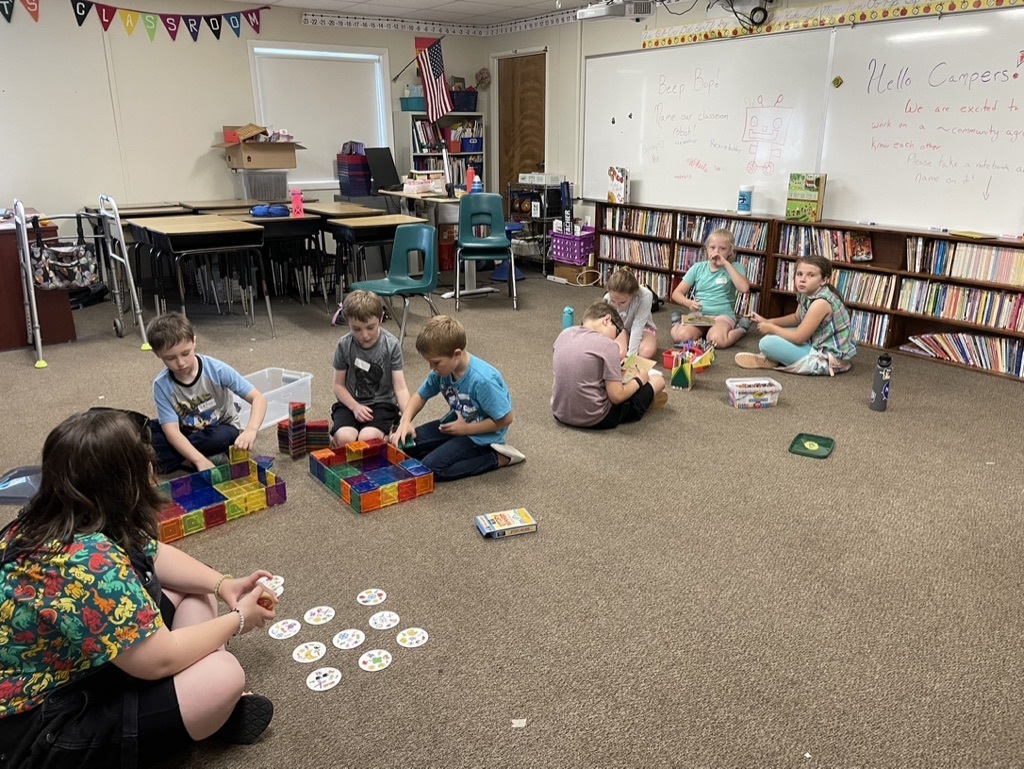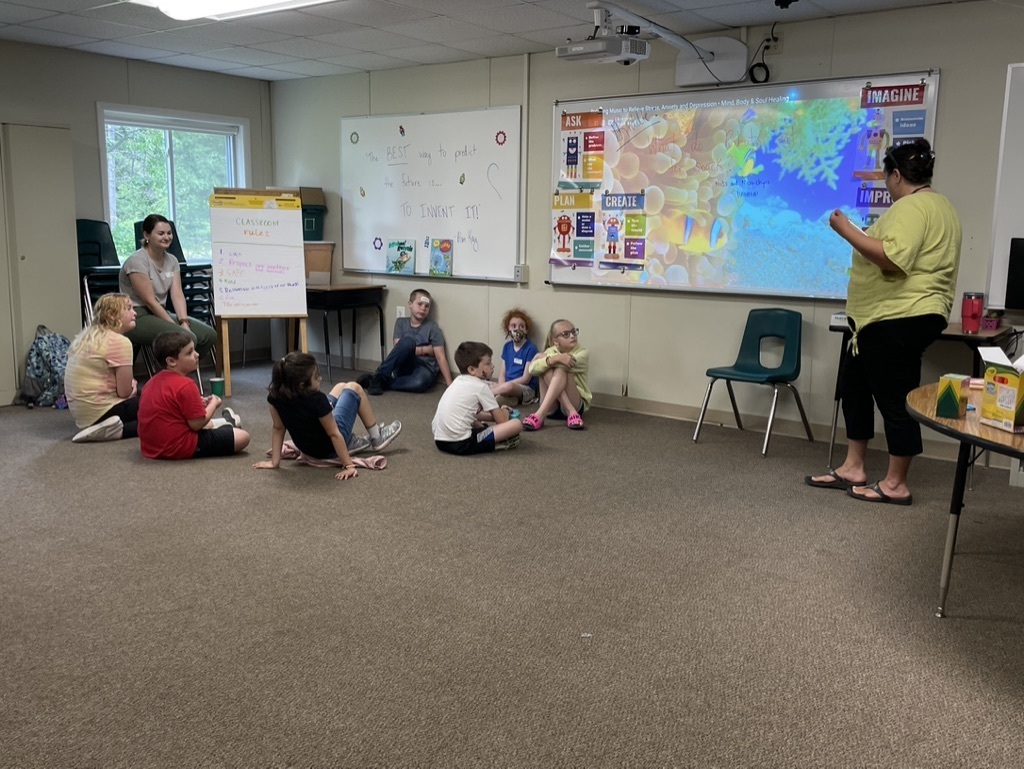 Congratulations on your retirement John! John Flagler, RSU 57 School Board member, is being presented with a gift in honor of his service to the District by Superintendent Larry Malone and Board Chair Tina Crowley-Colwell. We wish you a fun and fruitful retirement!

Free Summer Meals!!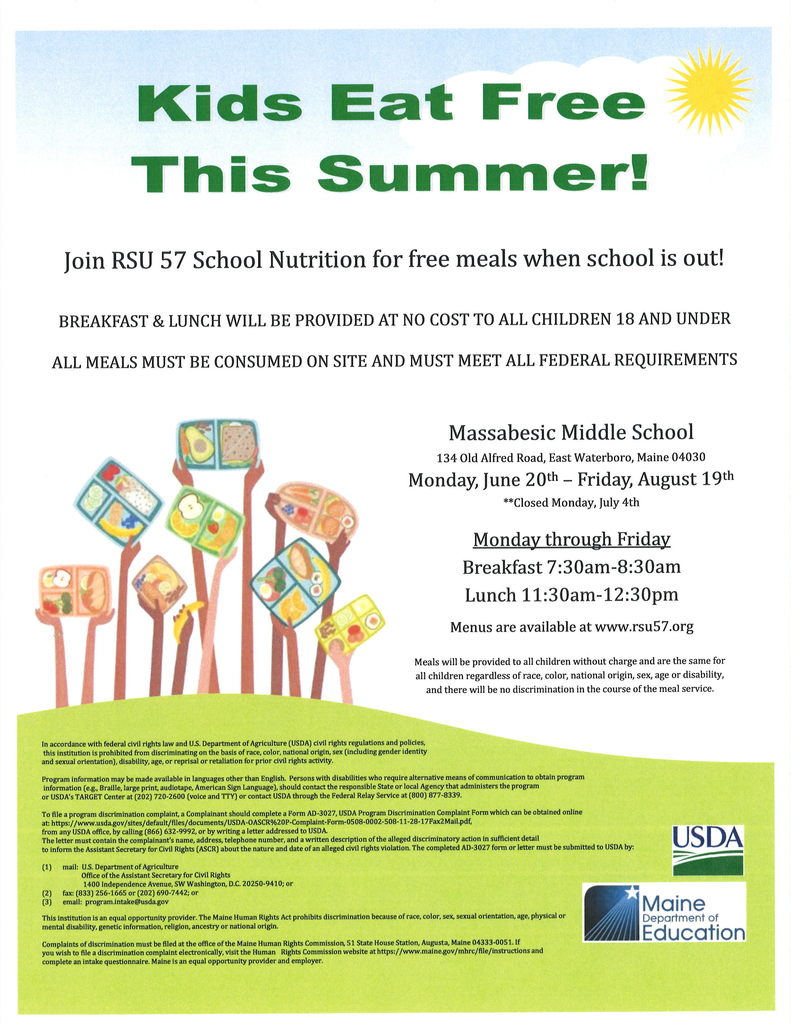 On Thursday, June 2nd, Waterboro Elementary School students from Mrs. Ceglowski's 2nd grade class, and Mr. Tranchemontagne and Mrs. McCann's 5th grade classes had the opportunity to send experiments up with the UofMaine High Altitude Balloon Launch program. Students sent their experiments up inside a payload box and taped to the outside to test their hypotheses as to what would happen with the items they were sending up. The balloon was launched at 8:50 AM near Lincoln, ME and was retrieved a few miles north of Centerville, ME.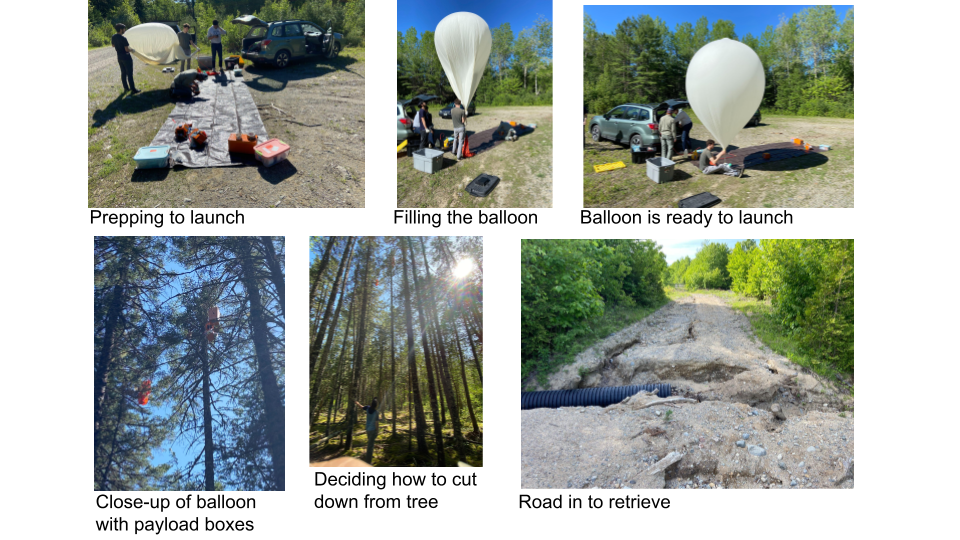 Congratulations to MMS GT PACE 6th grader, Ben Stevens, who has participated in multiple competitions this school year for International Academic Competitions (IAC) and is now qualified to move forward and compete in the International Championship Geography Bee. The competition is scheduled to run July 3-10 in Burlington, Vermont. This Bee is an in-person buzzer-based geography quiz competition for individual students throughout the USA and the highest level of the competitions for this year. Way to go, Ben!!!
Representing Massabesic High School and the community, junior students Jack Trask (Newfield), Gabrielle Nichols (Newfield), Jarek Fryzlewicz (Alfred) and Sydney DeSimone (Waterboro) will attend the Maine American Legion's Dirigo State, June 19-24, 2022, on the Thomas College Campus in Waterville, ME. Each student was generously sponsored by a local American Legion Post: the American Legion White-Tibbets Post 55 of Limerick and the American Legion Brown Emmons Post 134 of Alfred. This year, Dirigo State is a combination of the Boys State and Girls State of old, but it is still the wonderful experiential learning, youth leadership program it has always been. Designed after the Maine State government, students from across the state come together to create their own town, county, and state government bodies. In the process, participants learn in a hands-on fashion both the organizational structure and the procedures used in government, developing civic understanding and personal leadership skills.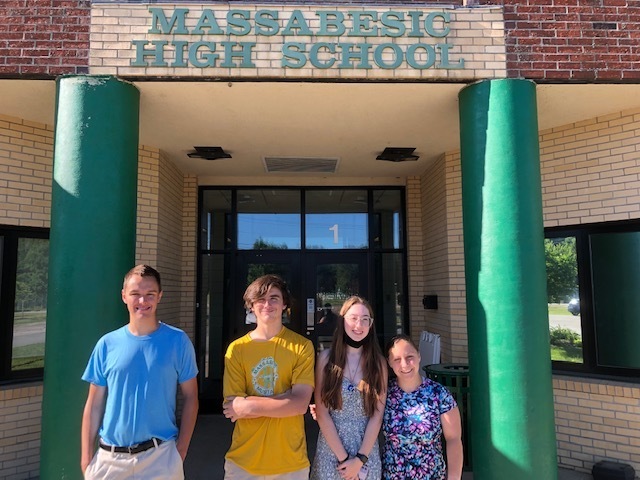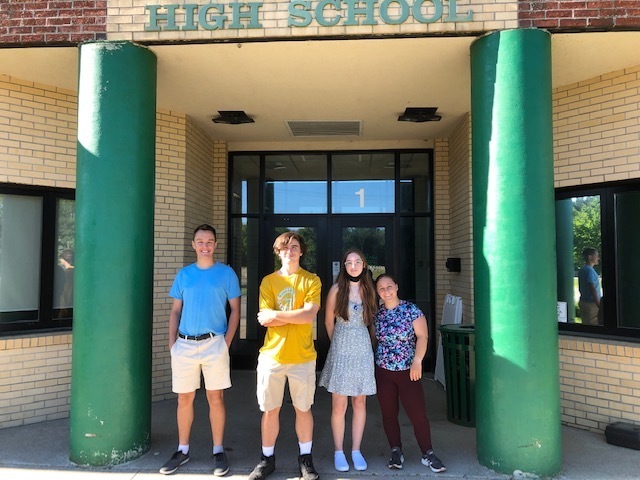 Reminder there is a fall sports informational meeting tonight at 6pm via ZOOM. The link is below.
https://rsu57.zoom.us/j/9038900229
All players and parents should attend
The 2022 MHS Graduation will be live streamed on the RSU 57 Facebook page. Graduation begins at today at 7pm from the Cross Insurance Arena.

Congratulations and best wishes to all of our former Alfred Elementary students who graduate this evening! Thank you for returning to visit AES and for inspiring young minds! Good luck MHS graduates:)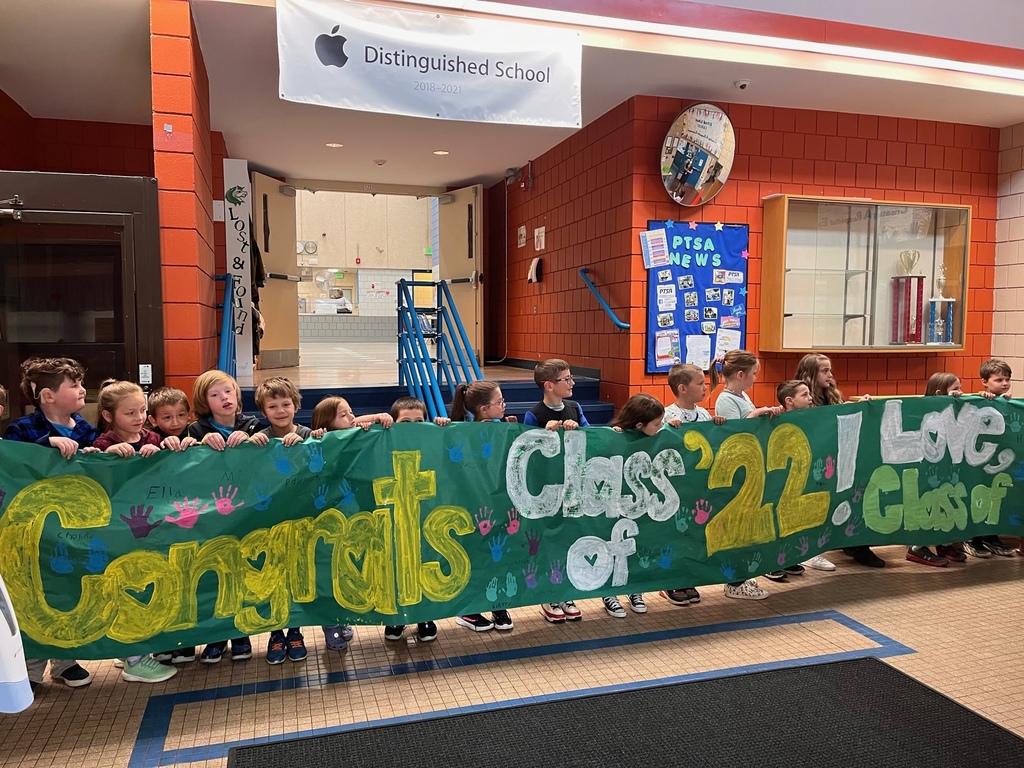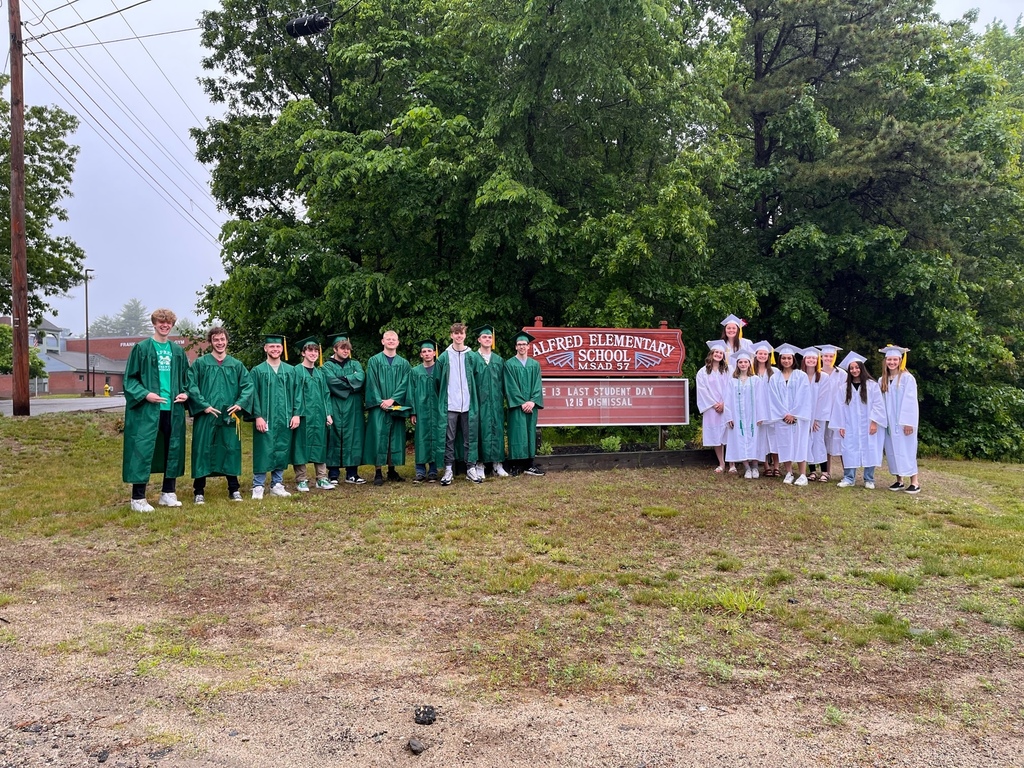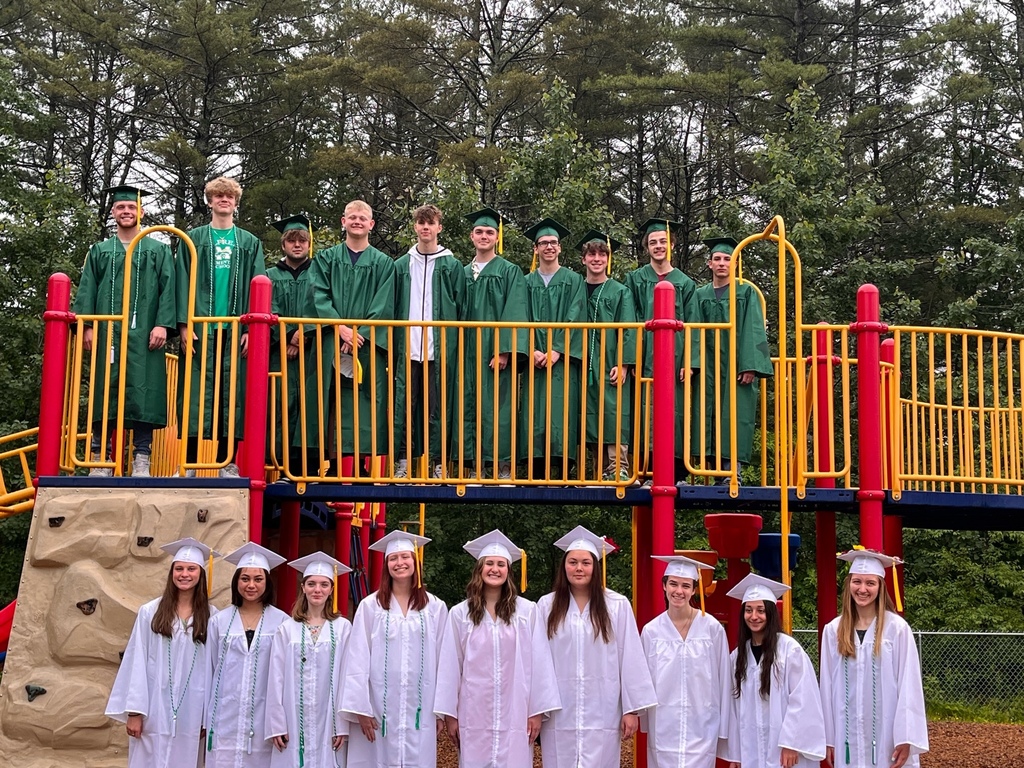 Pictured here are students in Mr. Swett's woodworking class finishing up year end projects. Elijah Holbrook works on refinishing a wooden table top. Zach Hansen, Dana Newton, Ethan Smarrella, and Tyler Colby are letting the glue dry on their boat console repair project. Michael Hendrix is putting the finishing touches to a jewelry box he plans to give as a gift. Alex Lehnig and Thomas Allen are re-finishing a livewell cover.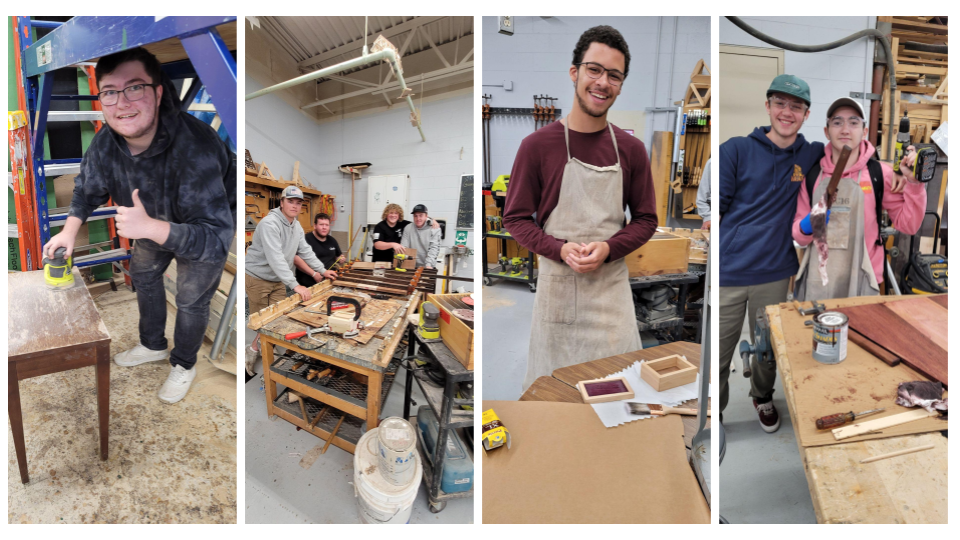 Students in Mr. Dochtermann's STEM/Metal class worked on several interesting projects throughout the year. Aiden Harris said it took him 15+ hours to refurbish this foot vice that will be put to good use by students for future projects. Ashley Welch has a way to go to finish this cribbage board, but she says she'll get it done before the end of the year! It took Kadence Presby a couple of months to complete this scrap metal sculpture using all donated materials; silverware, wire, nuts, and bolts. It is currently on display in the courtyard outside the Industrial Arts hallway. Keith Saltsman and Alex Violette repaired a broken 3D printer by swapping out an extruder. Whatever that is! Fortunately they know!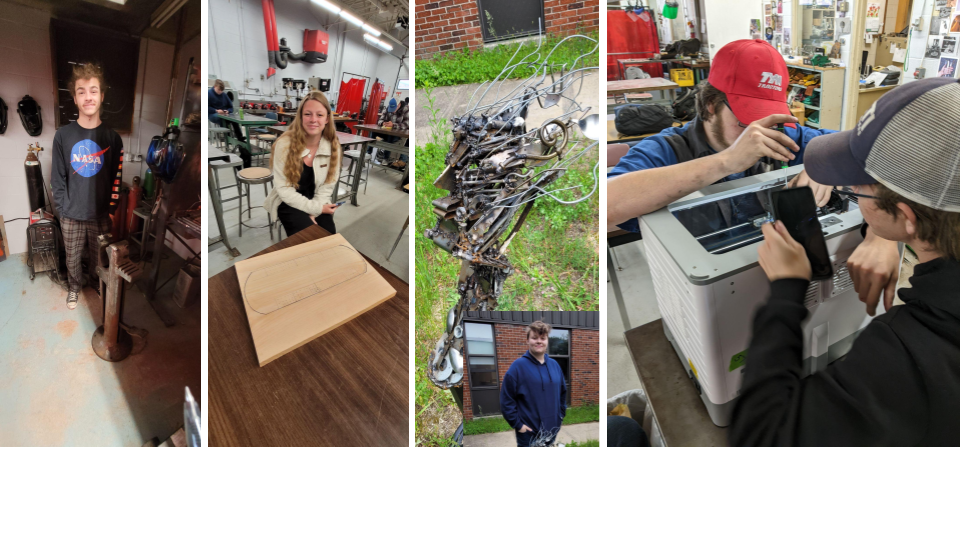 To compliment the beautiful painted mural in the hallway by students in the high school art department, Mr. Dochtermann's STEM/Metal class added these creative, one-of-a-kind sheet metal fish. The students said they are interested in making their school environment better. Phillip Oreto said this is the first year for this project but that he hoped the project would grow with future classes. Pictured here: Phillip Oreto, Alexander Violette, Devin Jordan, and Jharyd Clements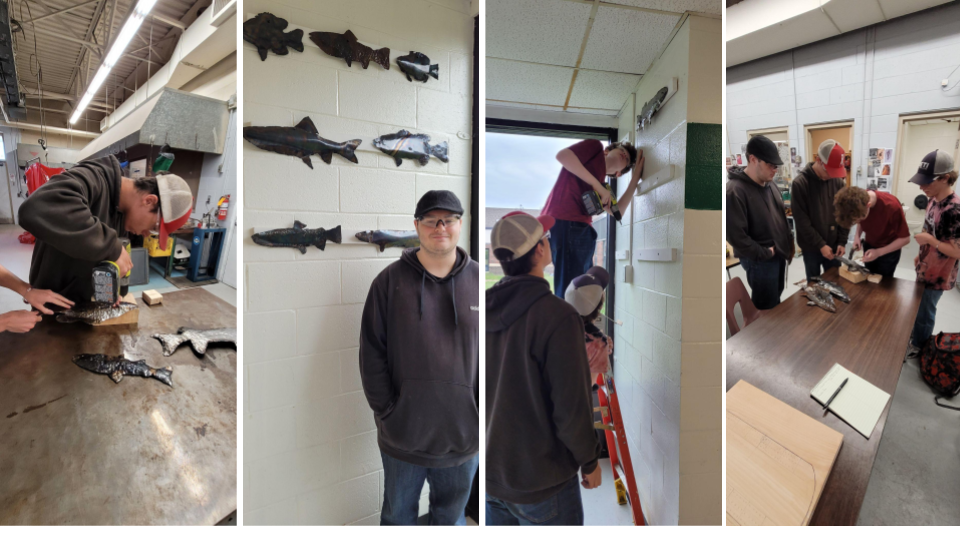 On May 27th, the MMS Student Council members, their families, and friends participated in a Memorial Day Flag Ceremony at the Southern Maine Memorial Veterans Cemetery in Springvale. They had the honor of placing flags on our fallen Veterans' gravestones in memory of their sacrifices. The few minutes spent placing the over 1,400 flags will always make this and future Memorial Days more memorable to them. Student Council Members: Charley Allaire (6), Emma Hamilton (6), Siena Carbone (6), Maddy Penney (6), Ahliviah Gagne (6), Chloe Campbell (6), Reid Harris (6), Bentley Mondor (6), Tiffany Cote (6), Claire Farrenkopf (6), Caitlin Boulanger (8), Jessica Beadnell (8), Olivia Laskey (8), and Callie Hart (8). Student Council Advisor: Ruth Miller

Congratulations to Alfred Elementary Kindergarten teacher, Michelle Lessard! Mrs. Lessard has published her first book titled, "Pageant Paige Takes the Stage". We are so proud of her and look forward to an author read with our staff and students!
Marine Biology students in Mrs. Harmon and Ms. Pennell's classes had an action-packed week. They dissected skates and dogfish during class and finished the week with a field trip to UNE's Marine Science Center where they toured the facility and completed a scavenger hunt on the beach. We are thankful to all individuals who helped to make it happen!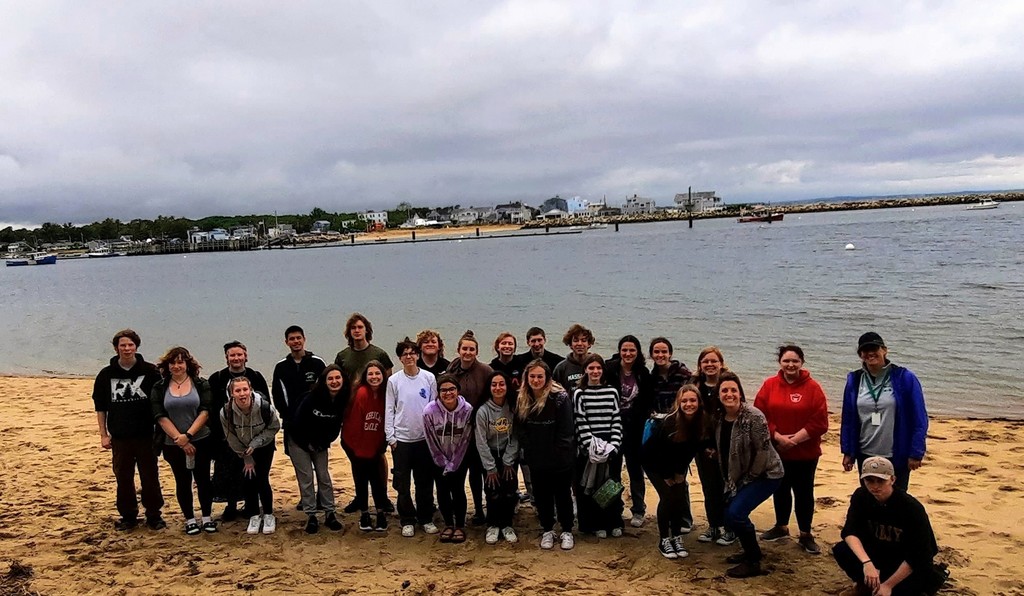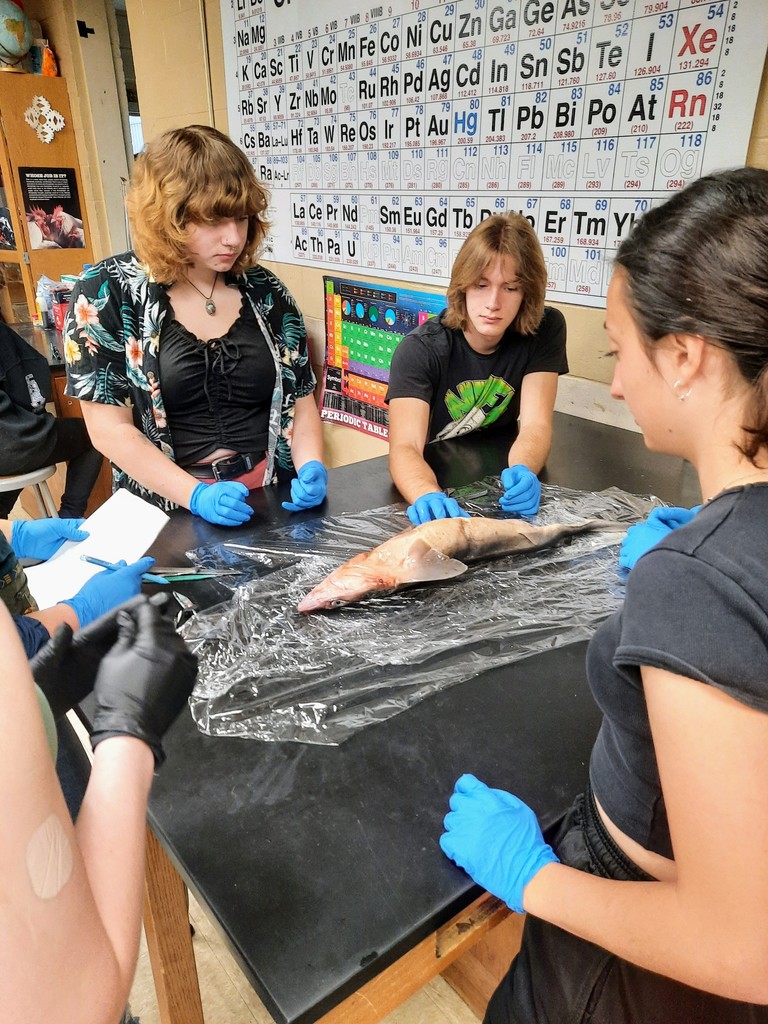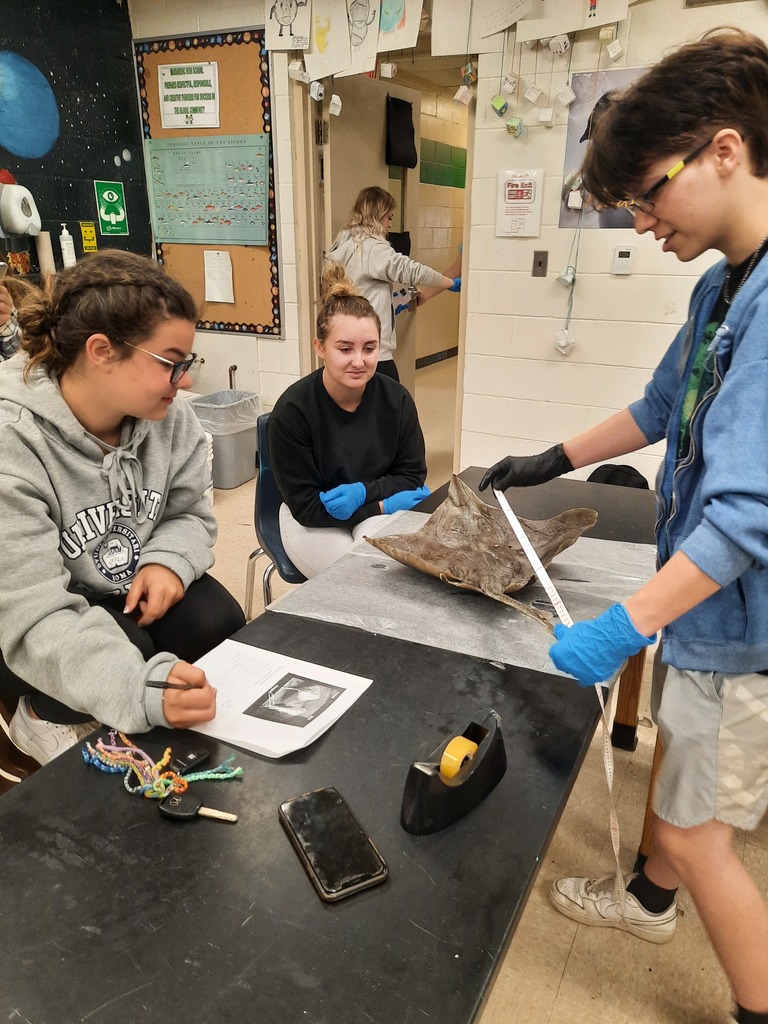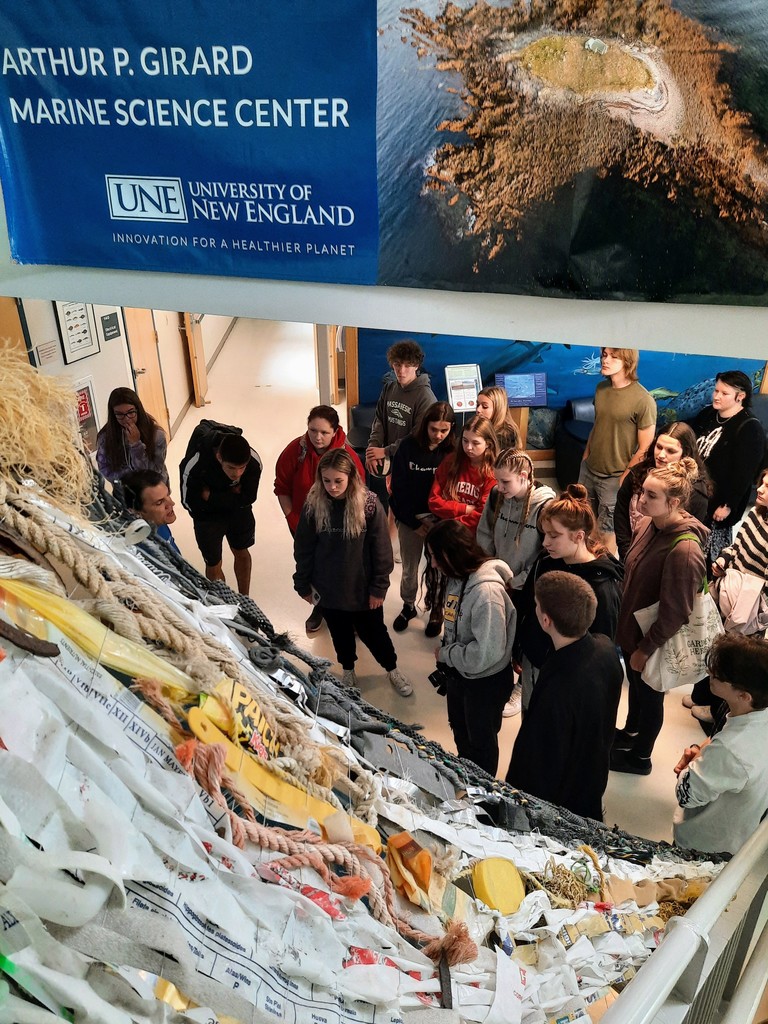 On May 27th, the MMS Student Council members, their families, and friends participated in a Memorial Day Flag Ceremony at the Southern Maine Memorial Veterans Cemetery in Springvale. They had the honor of placing flags on our fallen Veterans' gravestones in memory of their sacrifices. The few minutes spent placing the over 1,400 flags will always make this and future Memorial Days more memorable to them. Student Council Members: Charley Allaire (6), Emma Hamilton (6), Siena Carbone (6), Maddy Penney (6), Ahliviah Gagne (6), Chloe Campbell (6), Reid Harris (6), Bentley Mondor (6), Tiffany Cote (6), Claire Farrenkopf (6), Caitlin Boulanger (8), Jessica Beadnell (8), Olivia Laskey (8), and Callie Hart (8). Student Council Advisor: Ruth Miller