Parent/Teacher Conferences will be held Thursday, November 7th from 2:15 - 6:00pm. Please visit
www.rsu57.org/highschool
to sign up!

Meet our Alfred Elementary Fire Chiefs of the day! These lucky students were selected to ride to school on a firetruck today as part of our fire safety week events! Thanks again to our Alfred FD!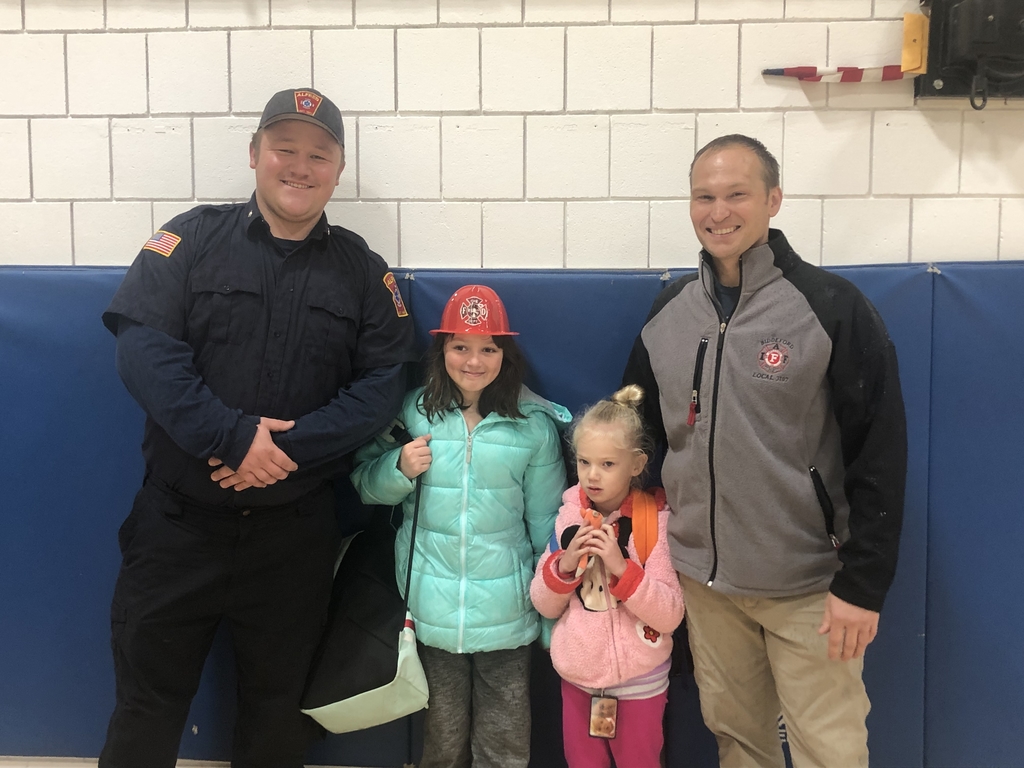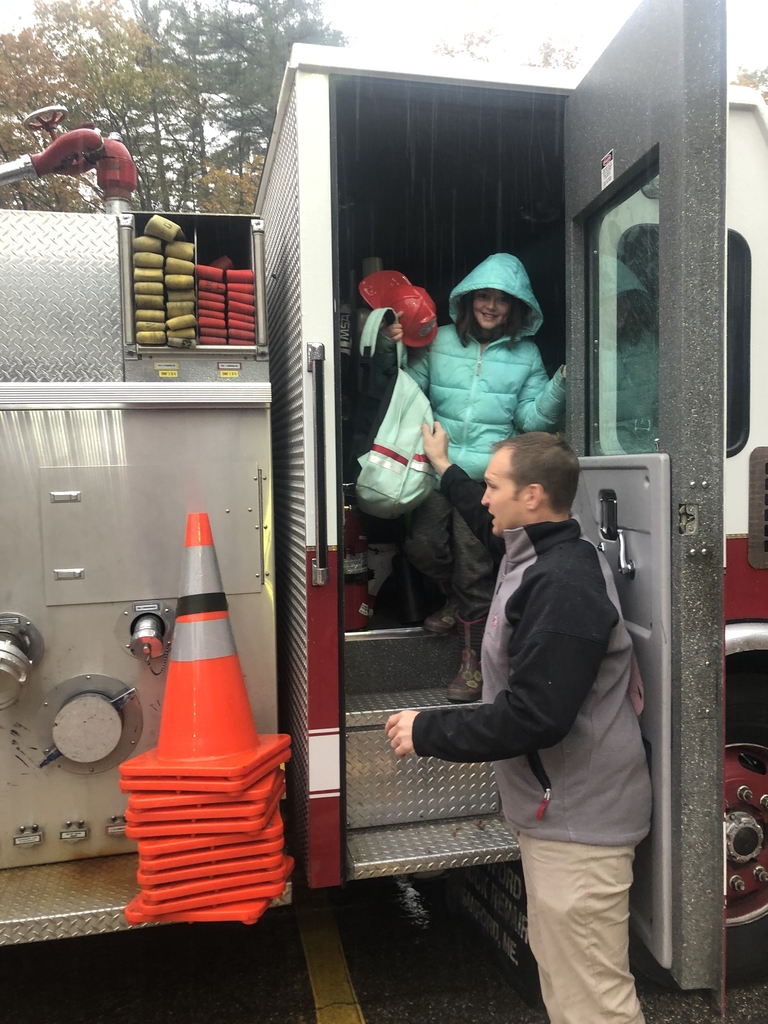 MMS kicked off the 19-20 Stock Market Game earlier this month. This online simulation exposes students to the world of personal finance and investing. Pictured here are our 2018-19 State of Maine 2nd place winners! Great job Gabe, Lydia, and Mackenzie! #futureinvestors #mmspride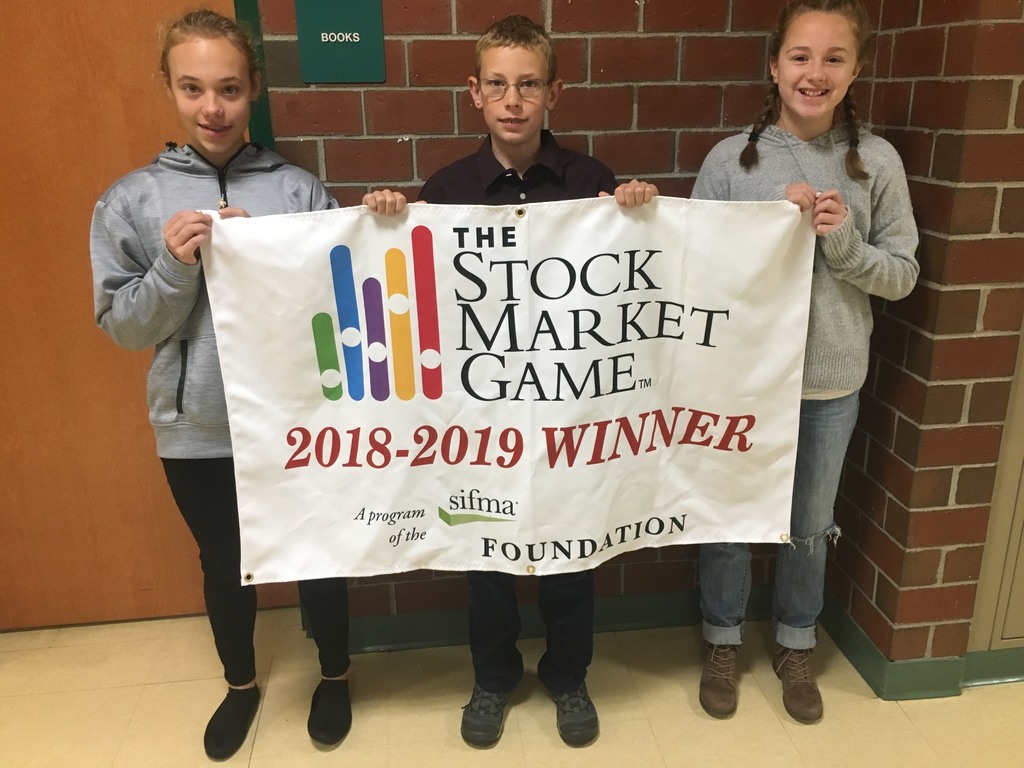 Shapleigh Memorial School will be hosting a community Veterans Day assembly on November 8th. We would like to invite family members, local veterans, and community members to attend our event to honor and thank our veterans. Please see the flyer for more information.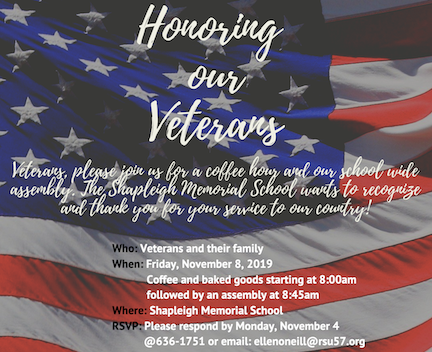 Congratulations to our own Patty Hambleton for being recognized by Sharon Rose Vasnis for "Making a Difference!" Patty spearheaded and organized a harvest dance for the past ten years in benefit of the York County Shelter Program. #gomustangs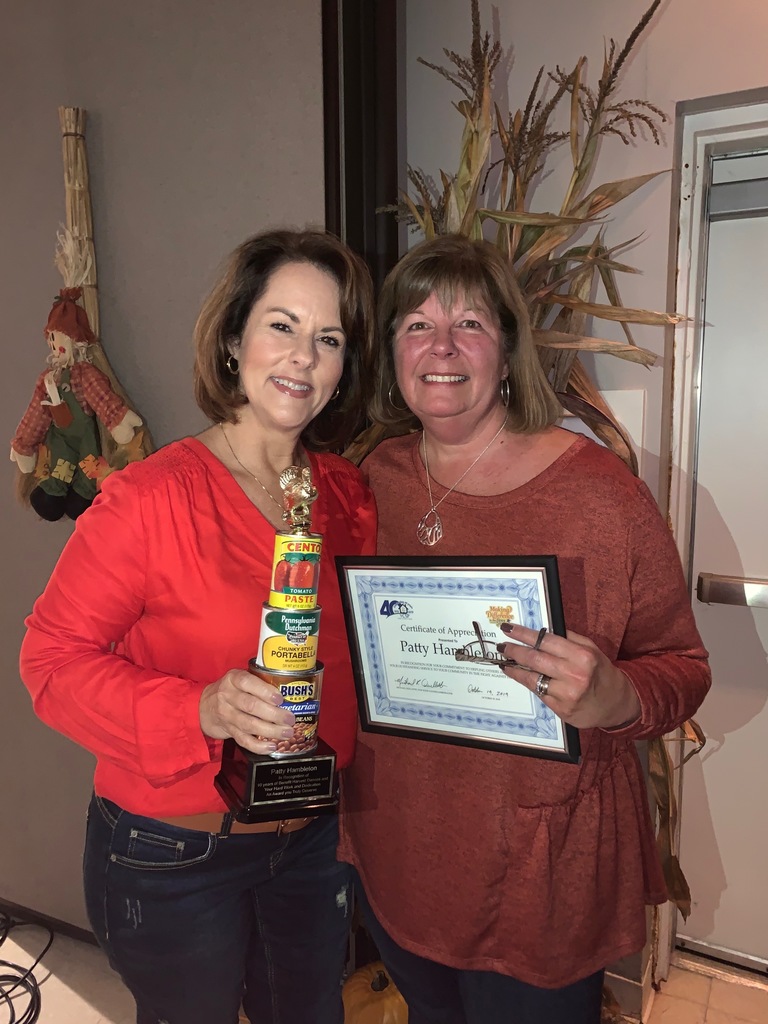 Congratulations to Steven Bonia for your successful completion of boot camp! Thank you for stopping by to visit and thank you for your service. #gomustangs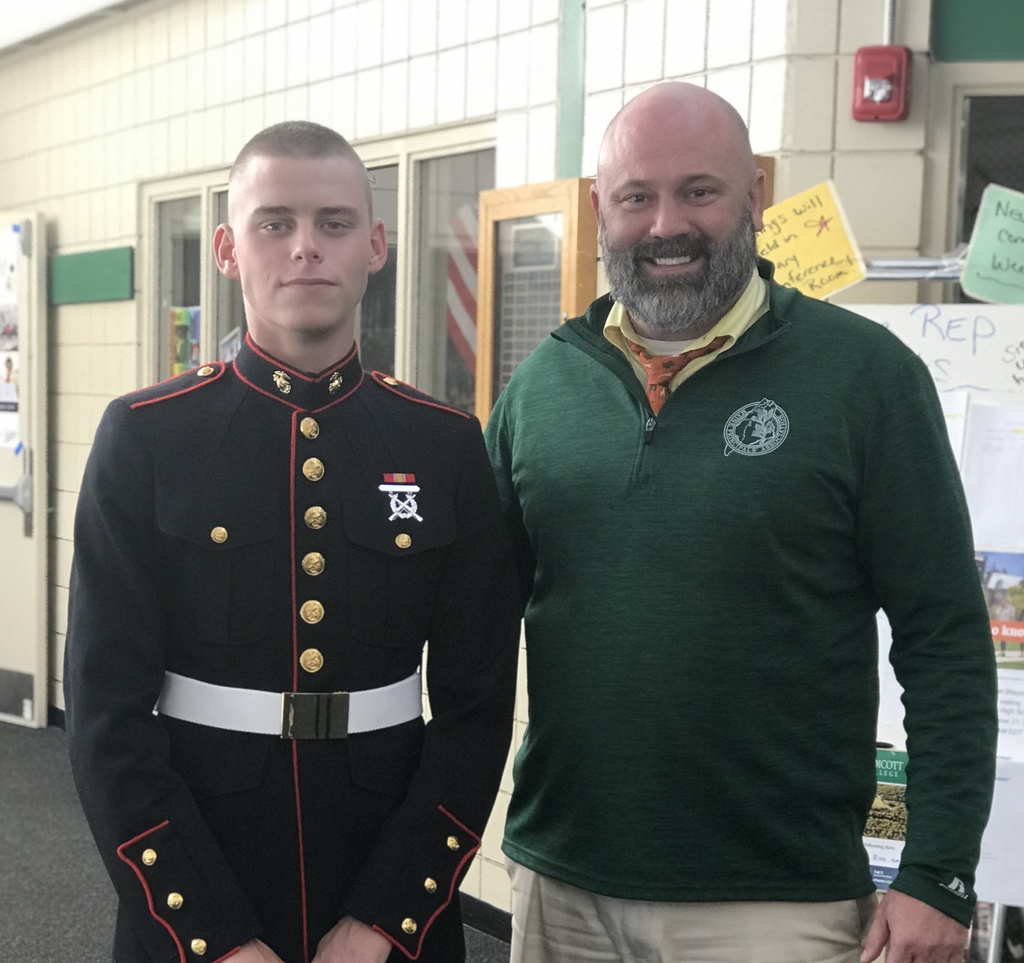 RSU 57 students can take part in the 2019 National School Bus Safety Poster Contest! Any submissions can be given to your school office and sent to Transportation. The 2019 theme is: "Red Lights Mean STOP!" Click on the link for more info!
https://www.napt.org/postercontest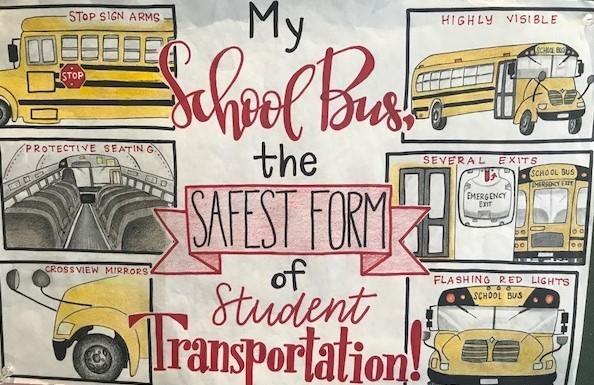 Alfred Elementary hosted another successful literacy night! Special thanks to Mrs. Rollins, Mrs. Paradis and Mrs. Bear for a wonderful evening. Thanks also to all of our families who were able to join us!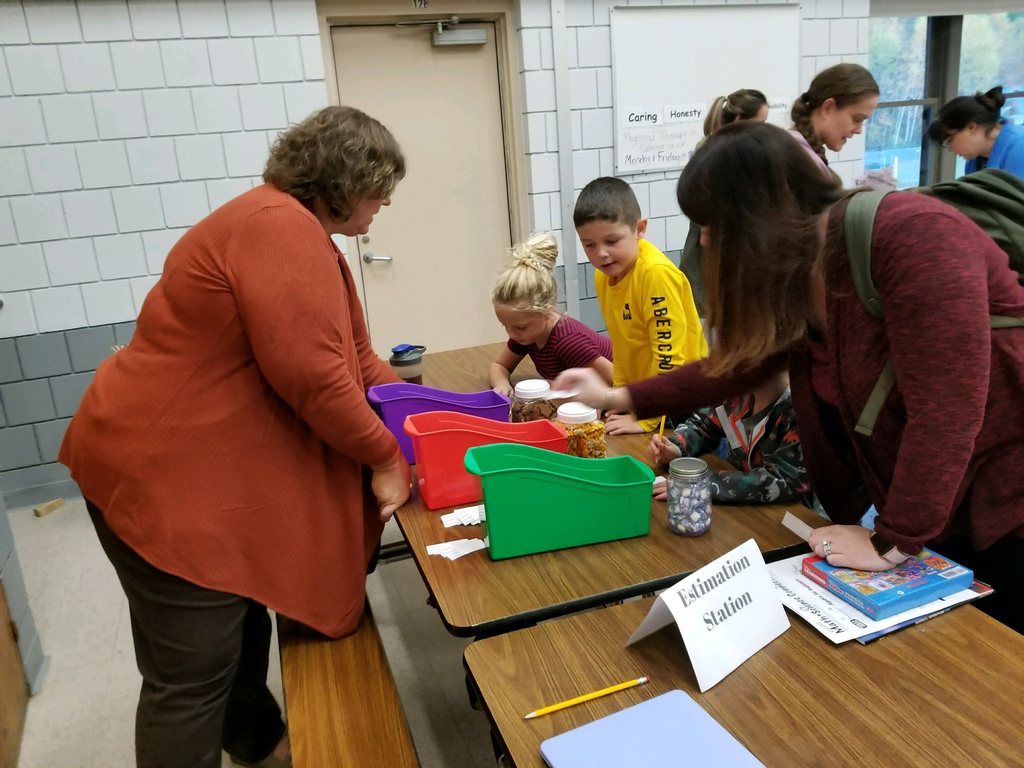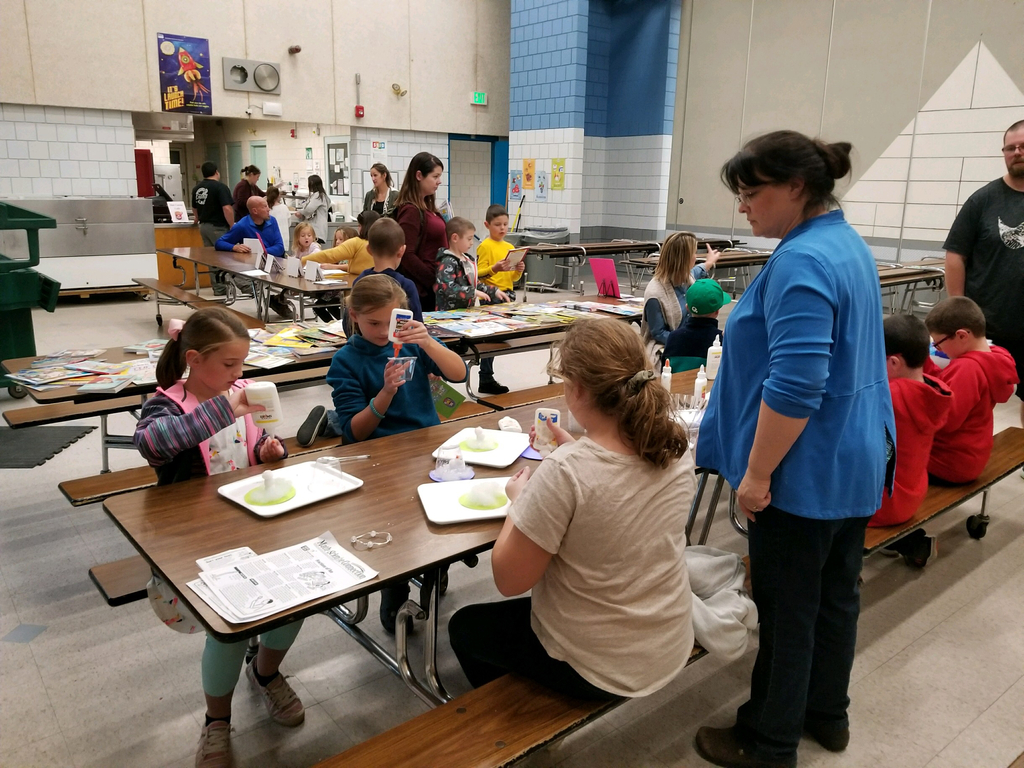 This is a reminder that Wednesday, October 23rd, is an early release day. Grades 6-12 will be dismissed at 11:45 and elementary students will be released at 1:00.

A special lunch visit with our local fire fighters!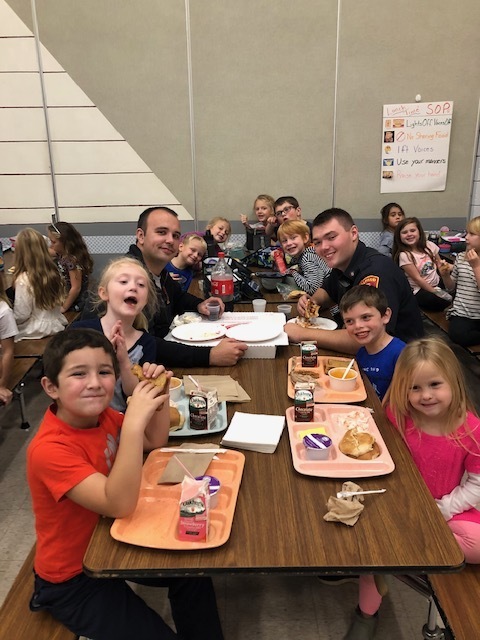 What a wonderful day of learning! Thank you Alfred Fire Fighters for teaching our learners all about fire safety! We are very lucky:)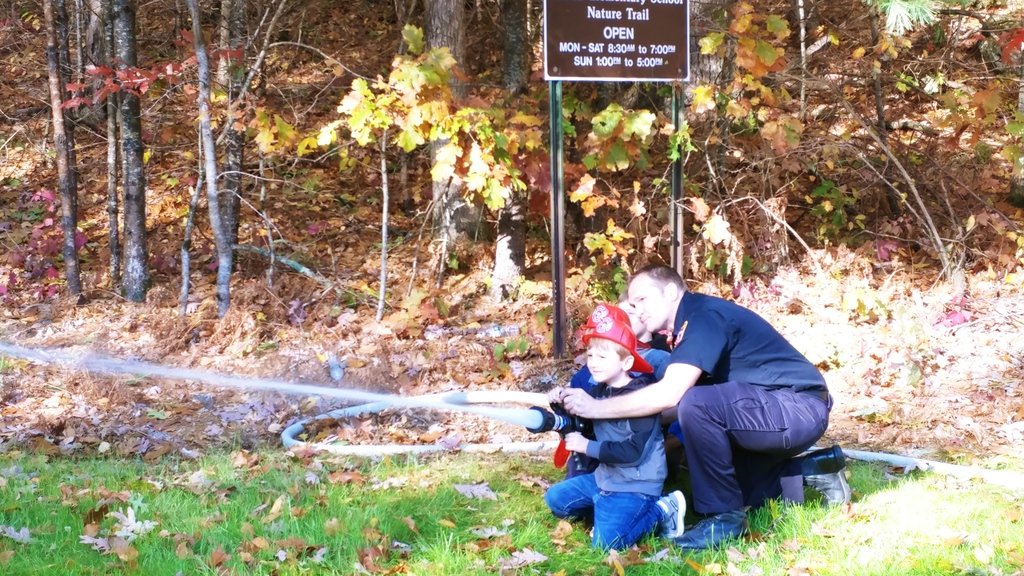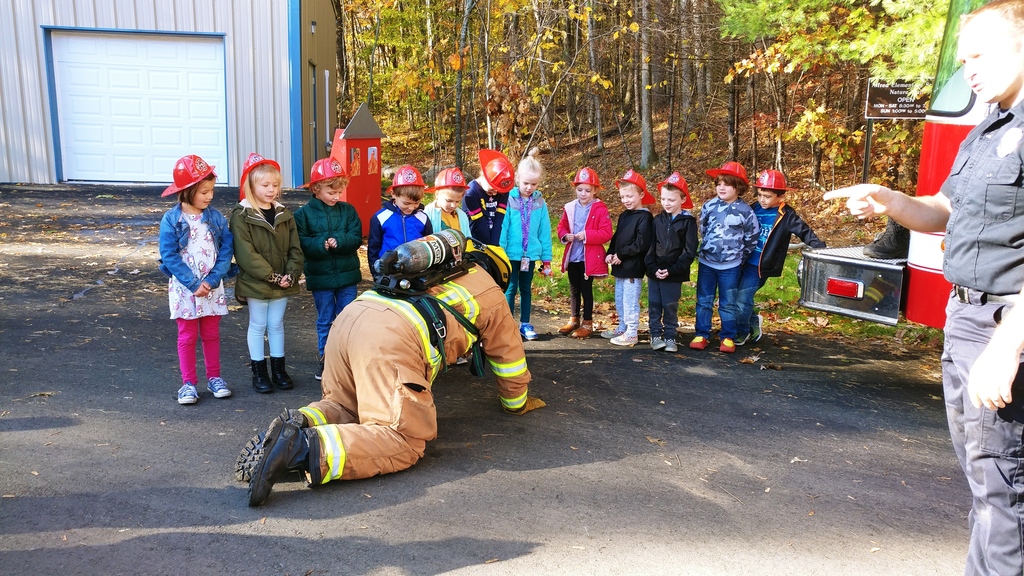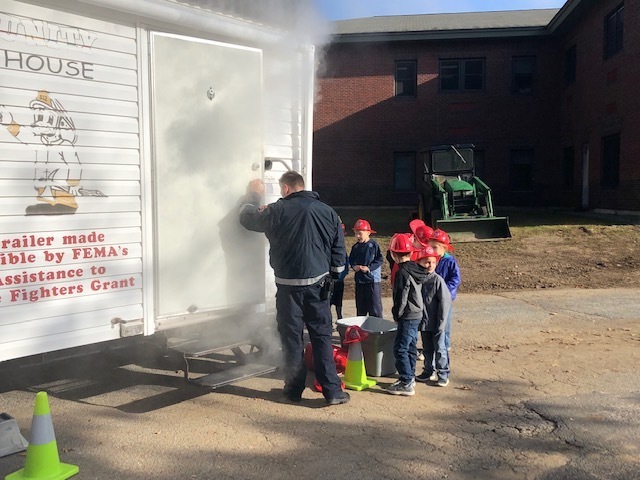 Lyman Elementary Students are stomping out Bullying. Each student from pre-K to 5th traced their foot and came up with actions they could do to promote kindness.

Check out Savannah's finished piece! #gomustangs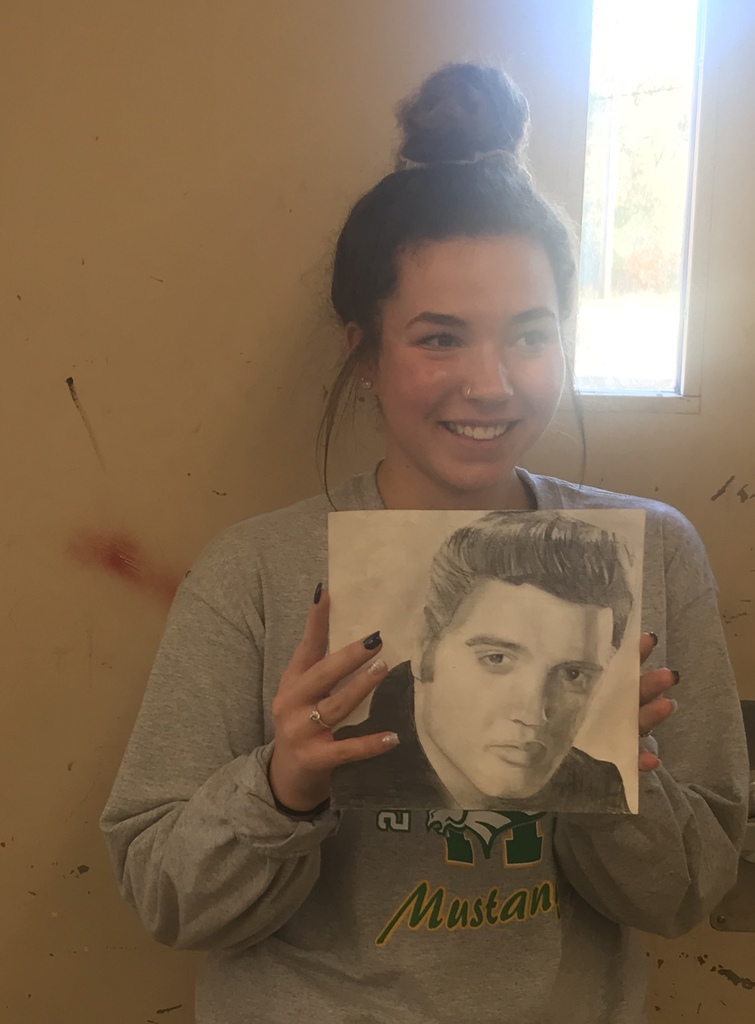 MHS music students recently participated in the District 1 Honor Band Auditions. We had 27 students participate from both Band and Choir and 17 were accepted! Accepted students in Choir: Katelyn Dearborn, Sydney Desimone, Amie Giles, Nethaneal Green, Riley Greenleaf, Aiden Harris, Alysssa Huff, Isabella Laine, Benjamin Levesque, Emma Masse, Mia Skowronski, Brittany Tibbetts, Kayleen Turner. Accepted Students in Band: Zach Bandle, Candace Lee, Anna Masse, Delia Harms.

School Bus Safety is important for both students and adults. Please remember to ALWAYS STOP for a stopped school bus with it's RED LIGHTS on and remind your students to always check both ways and wait for the driver's signal to cross the road.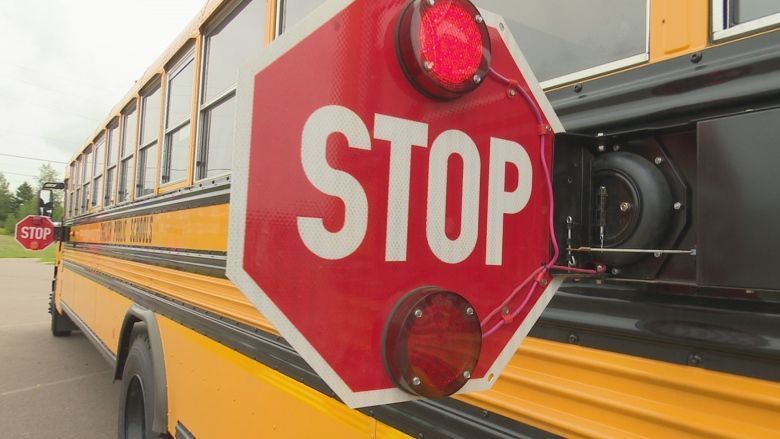 MMS 6th grade art students viewing and responding to their peer's watercolor exhibit. Students were asked to synthesize their learning and make connections between the pieces. Wonderful job, beautiful art!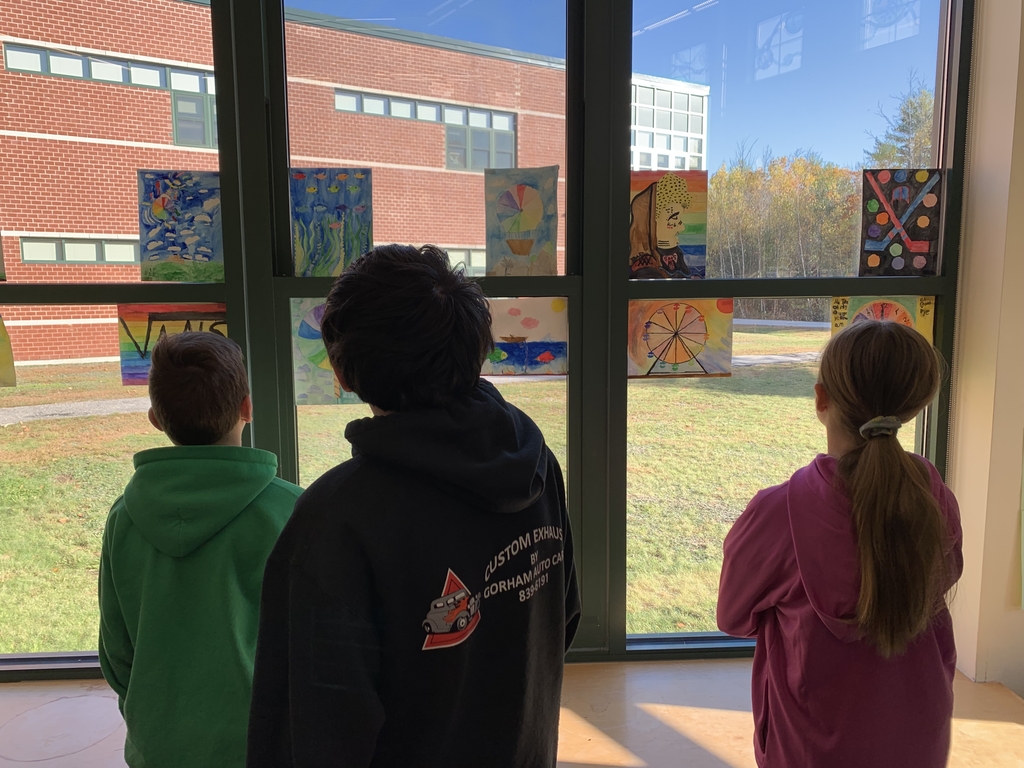 AES Book Fair & Literacy Night has been rescheduled for this coming Monday, 10/21. Hours will be the same. Book Fair will run 3-7pm and Literacy Night from 5-7pm. Hope to see you there!

Check out Abby's finished piece! #gomustangs

Our students have successfully created robots I'm Mr. Swett's class. One of them went 486 feet! #gomustangs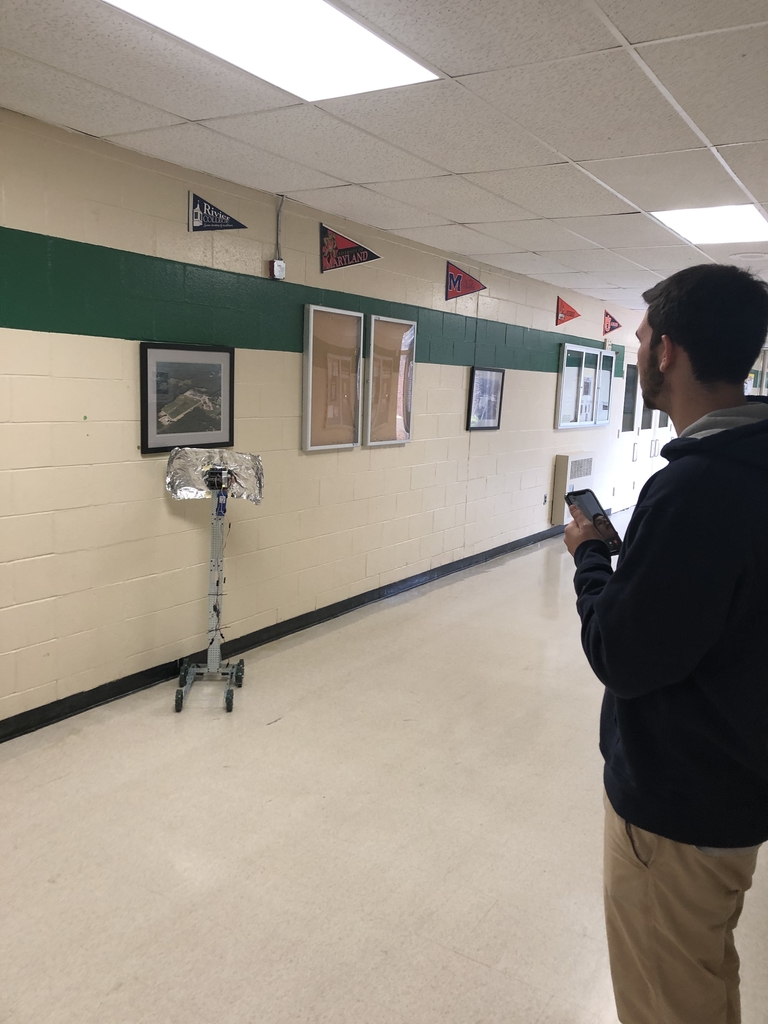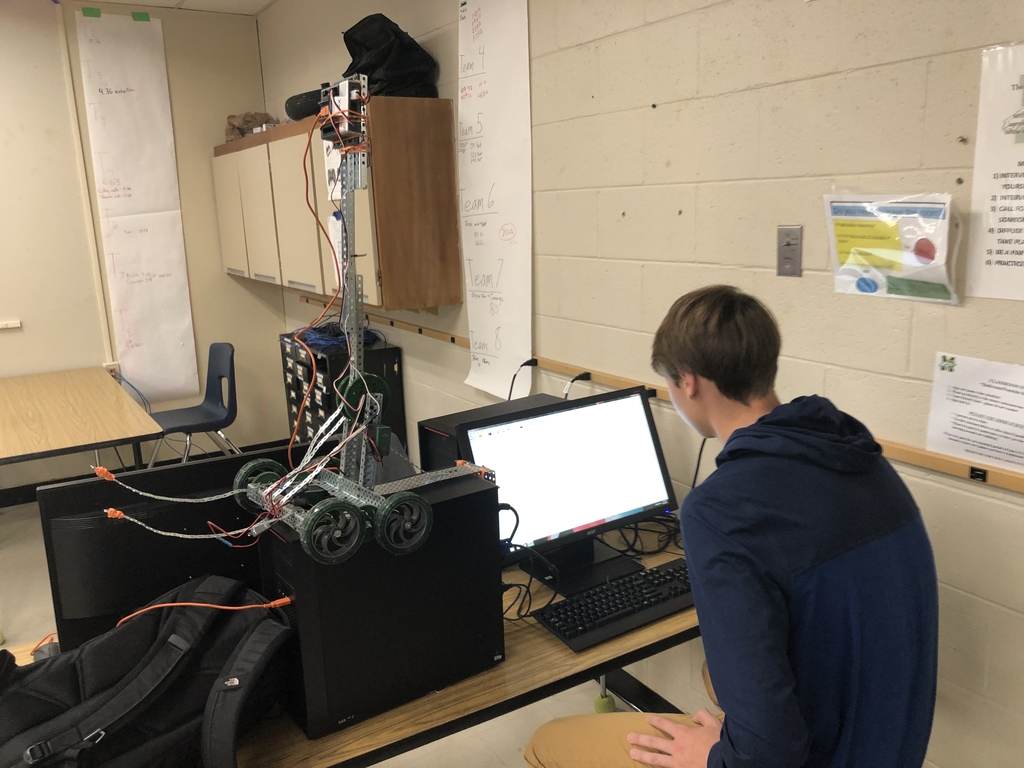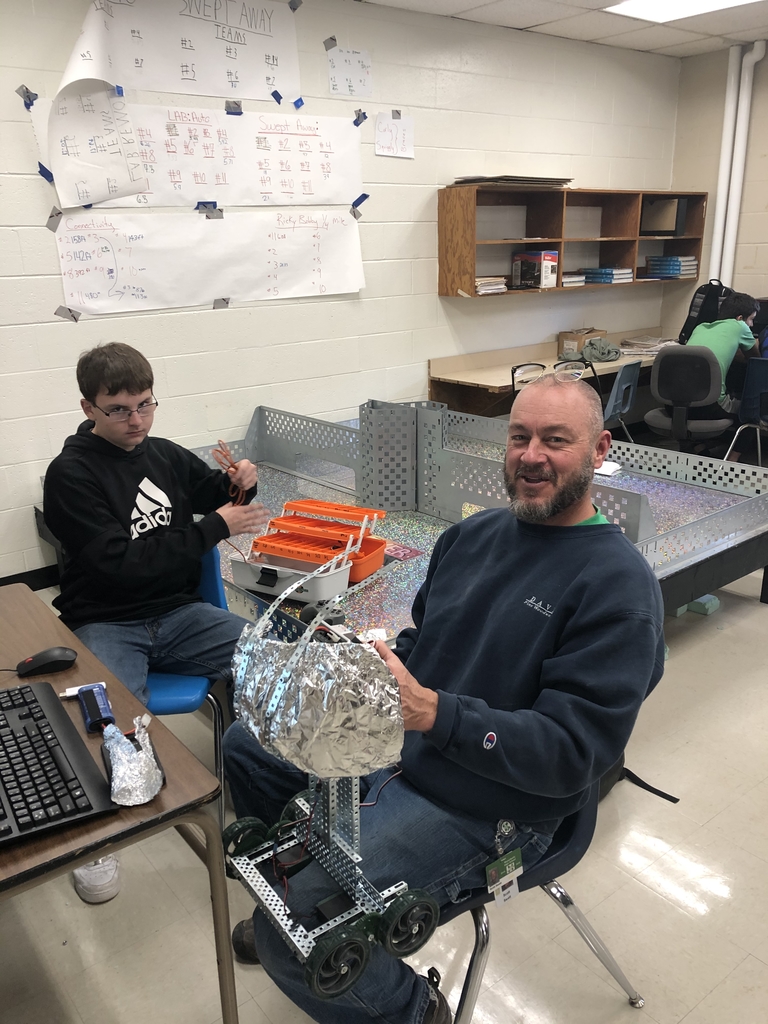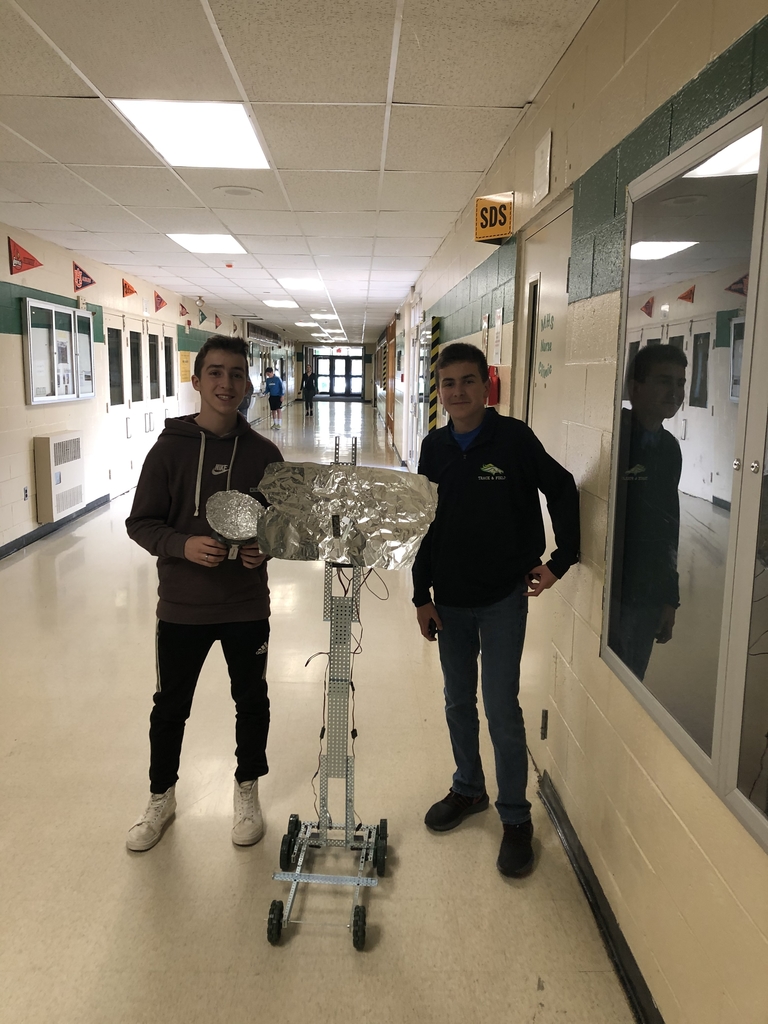 Members of the SUCCESS team presented today at Lyman and Shapleigh Elementary their findings from their Coastal Clean Up for service learning credit. #gomustangs