June menus are now available!!
www.rsu57.org
> Menu > Documents > Food Service Menus

The 2nd graders at Lyman Elementary participated in a Town Project. The students learned about economics by studying topics such as goods vs. services, exchanging money, scarcity, and making good economic choices. As a final project, they each got the opportunity to create their own business. They produced their own handmade goods and sold their items or services to their second grade peers. Some businesses included a paper airplane store, a keychain store, and a Pokemon card store!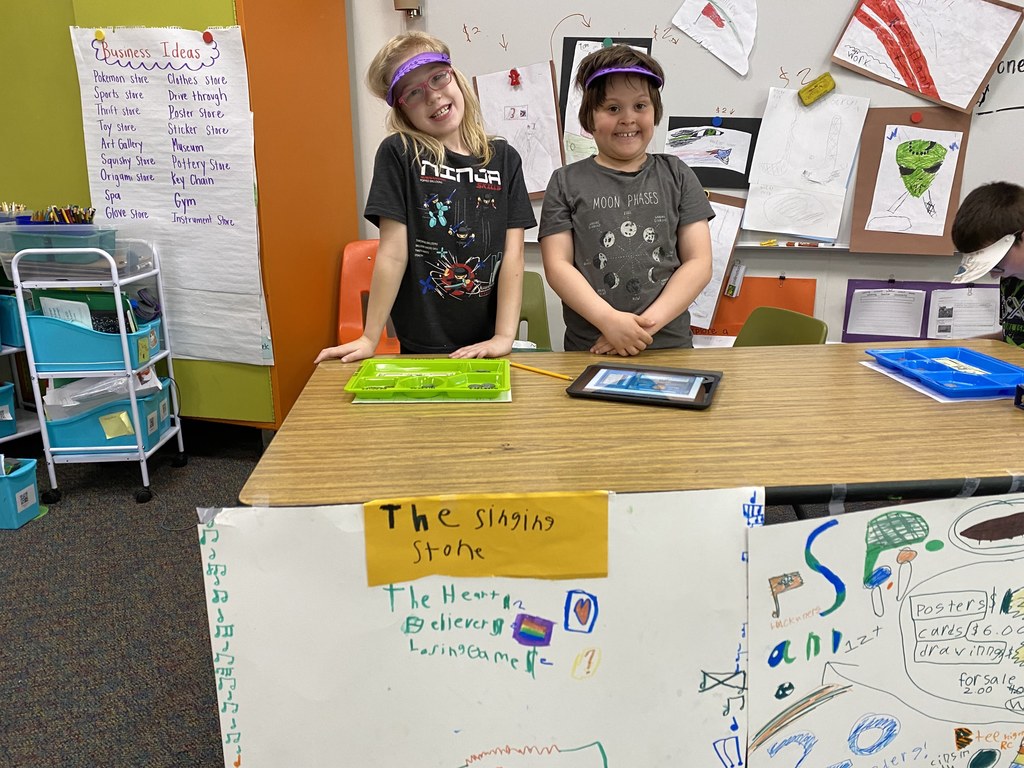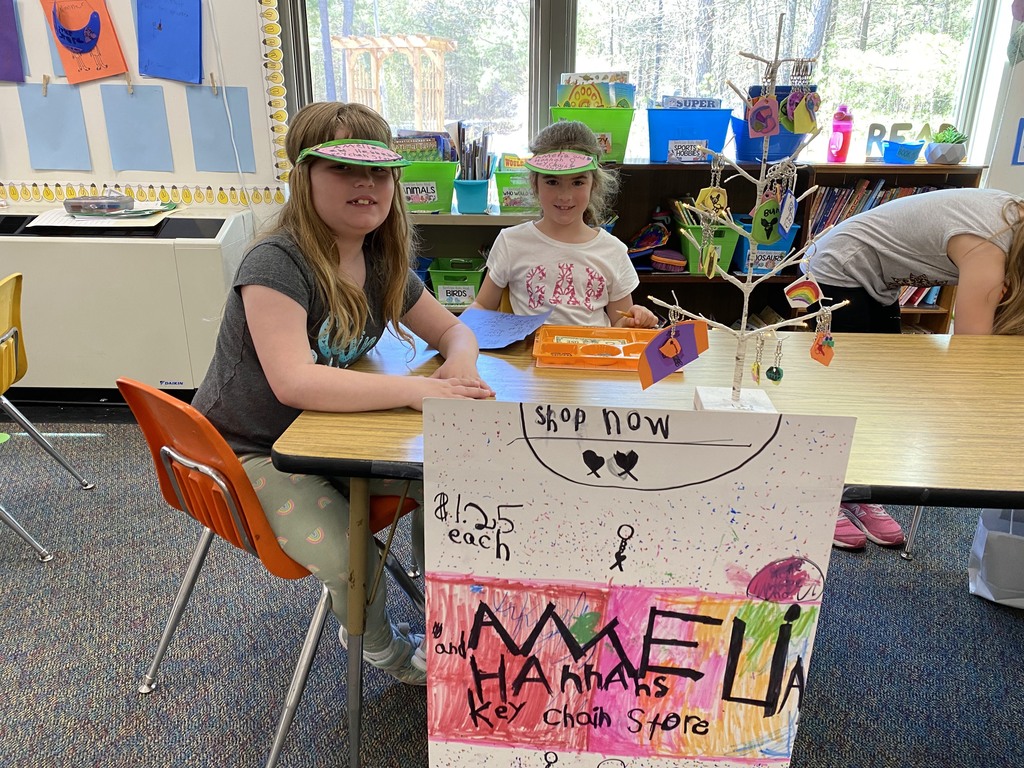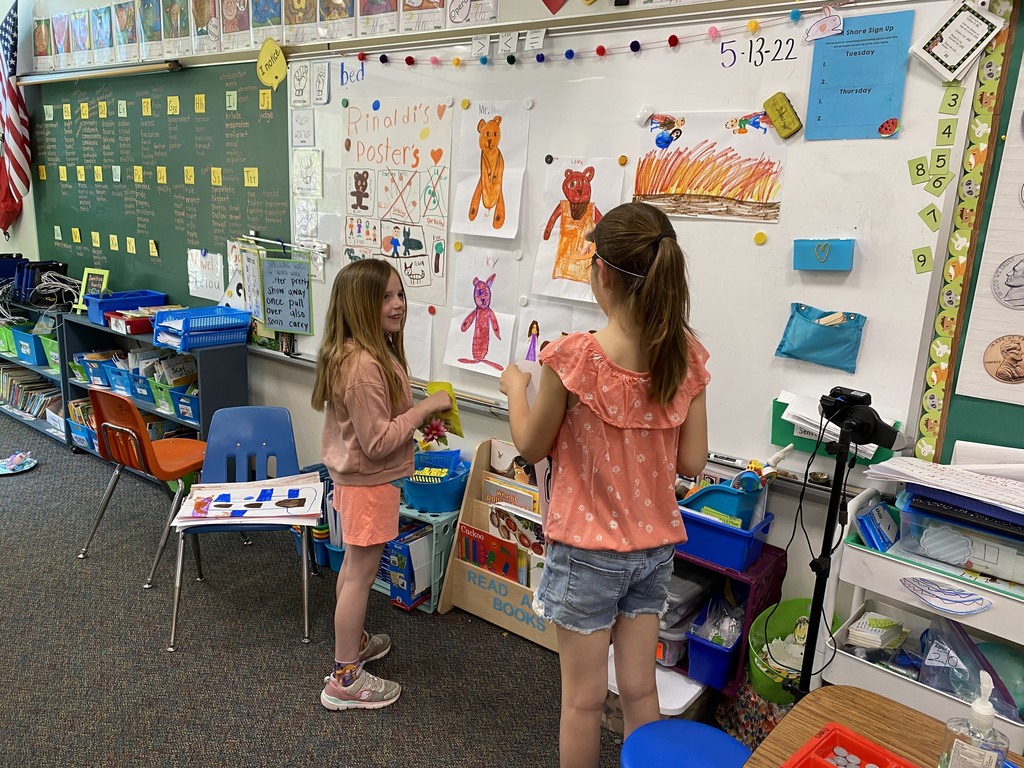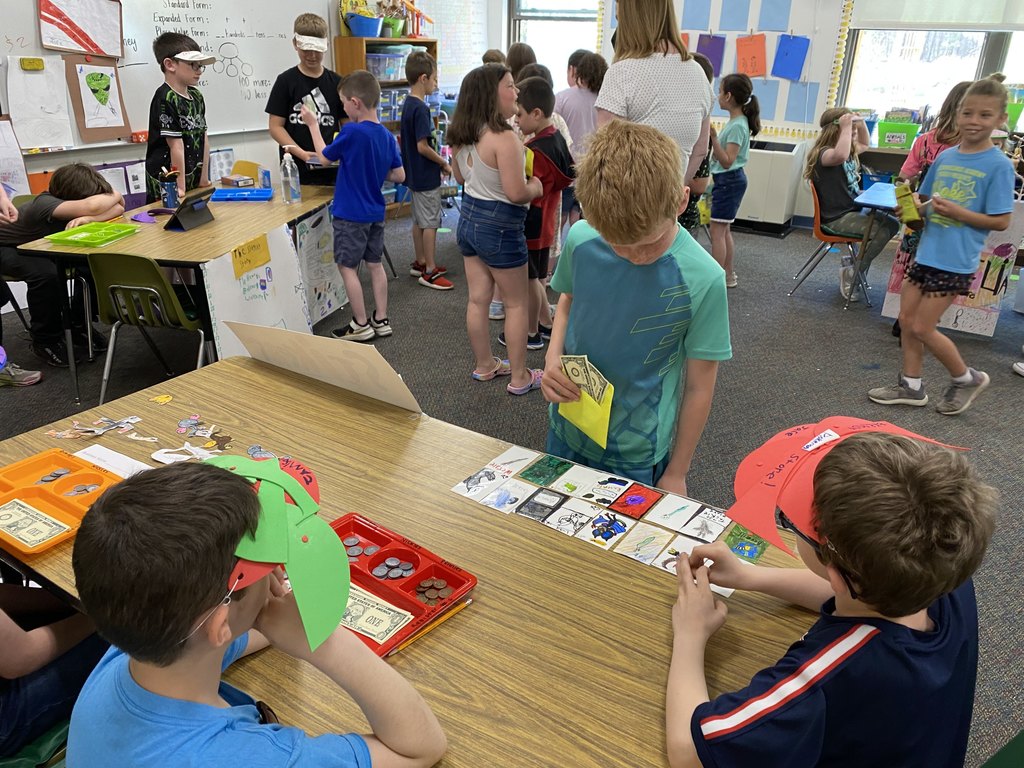 LES Fifth graders Lucas Barrigar, Abbigale TwoHearts-Decesare, Lawrence McCusker, and Elijah Tarbox participated in a field trip to Massabesic Middle School to meet the principal, social workers, nurse, and more! The students also joined a student-led tour of MMS to familiarize themselves for next year.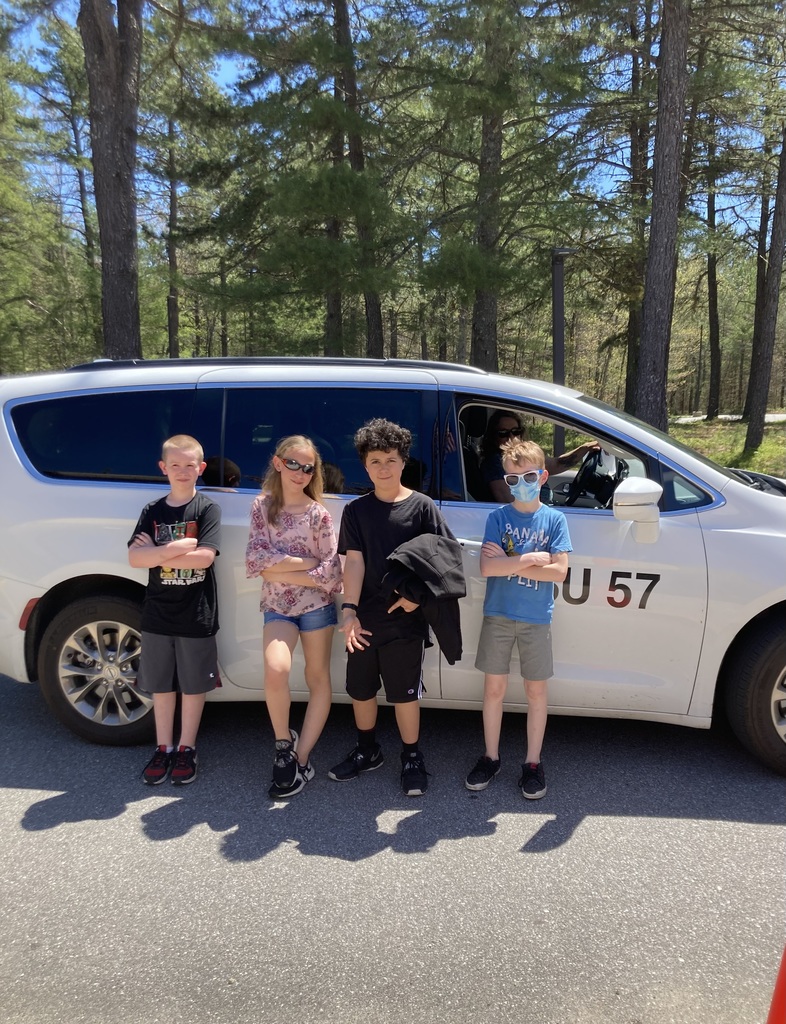 Lyman Elementary students watched as their egg containers were dropped from the roof to test if they would keep the egg safe. We dropped over 150 very creative containers. Thank you to all who participated in this fun event.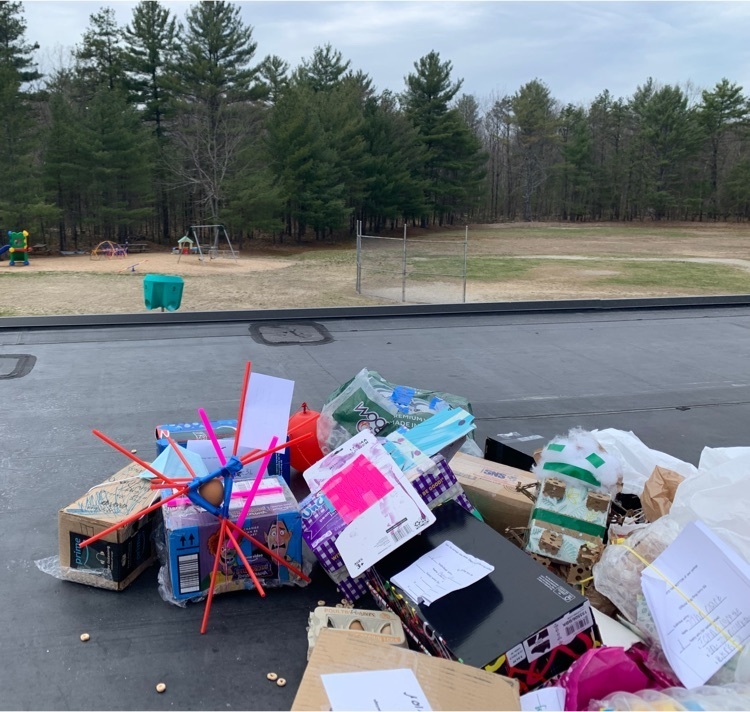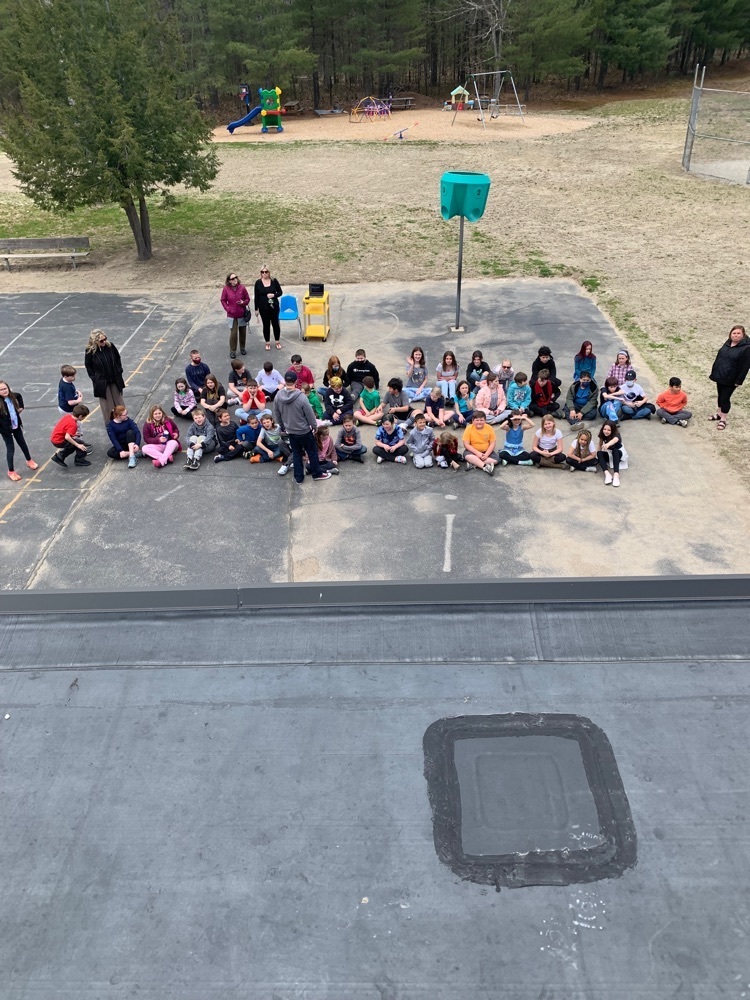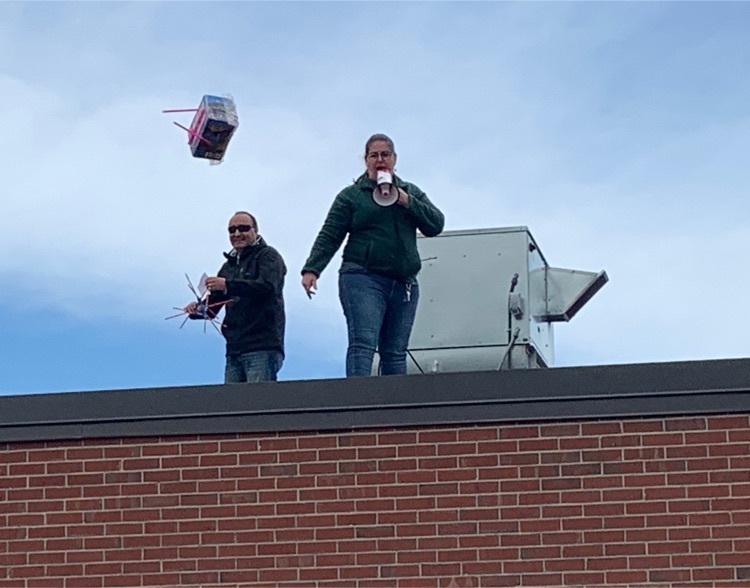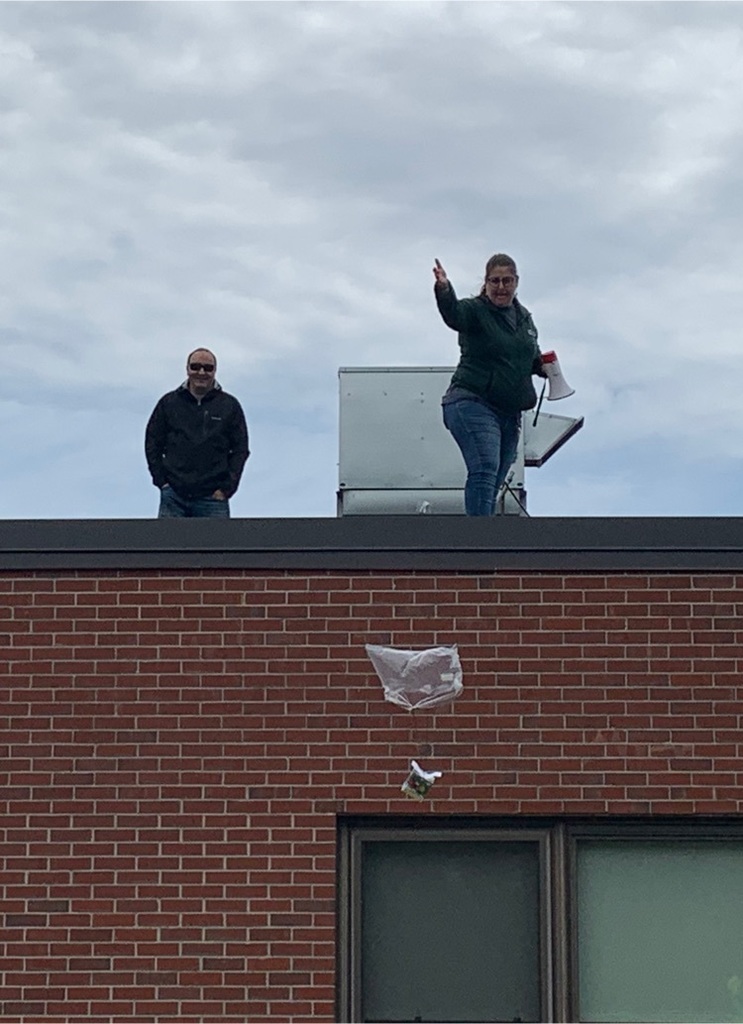 Lyman Elementary Fifth graders Abbigale , Lawrence , Elijah , and Lucas participated in the very first "Bagel Biz" on Friday, April 8th. Assisting Ellie Gagnon & Dr. O'Heir, each student was tasked with various positions within the preparation, packaging, delivery and charging of staff members for their individual Panera bagel. All students were eager, focused, and friendly participants who helped raise money for a field trip to the Portland's Children's Museum (and hopeful purchase in the gift shop)!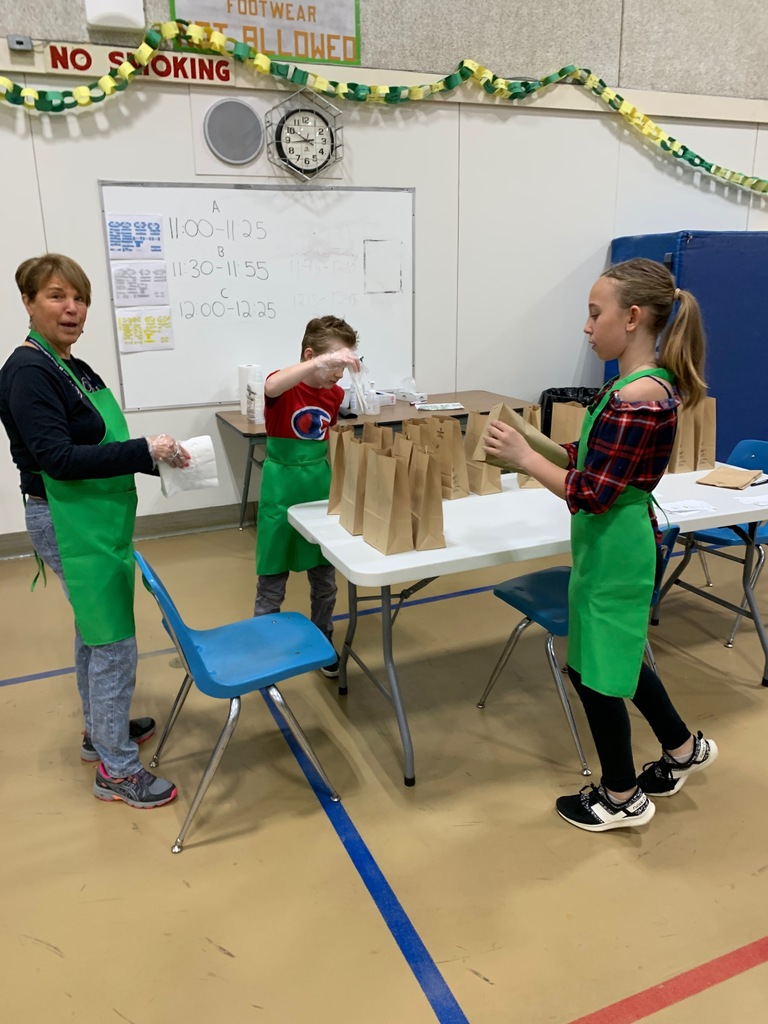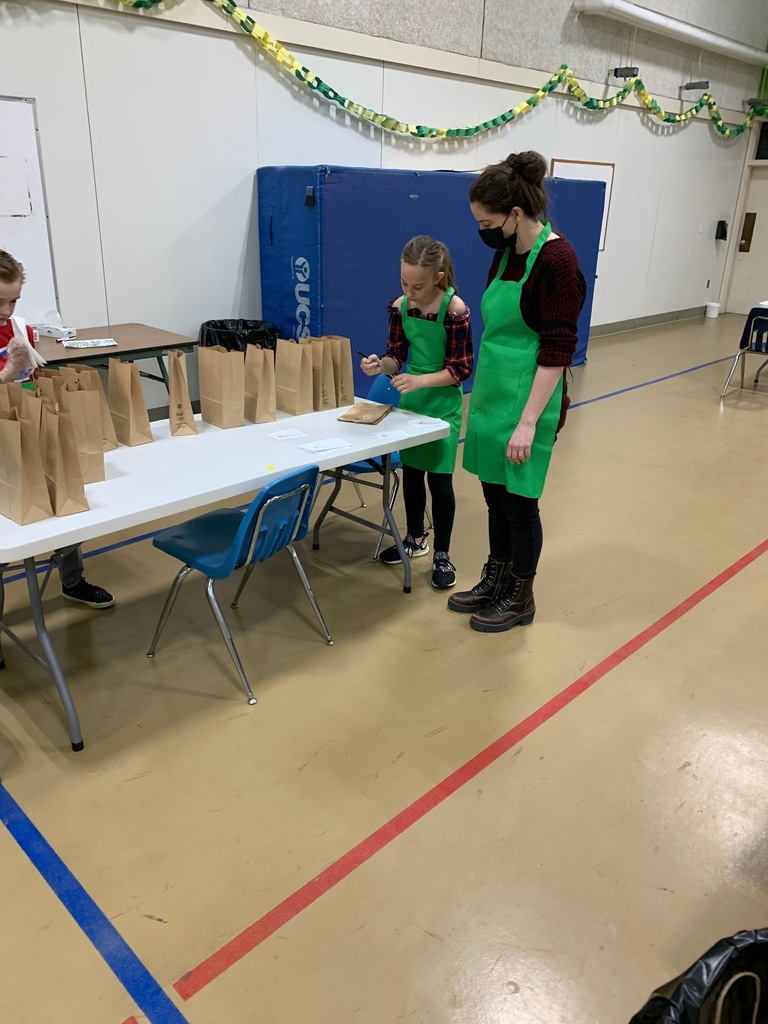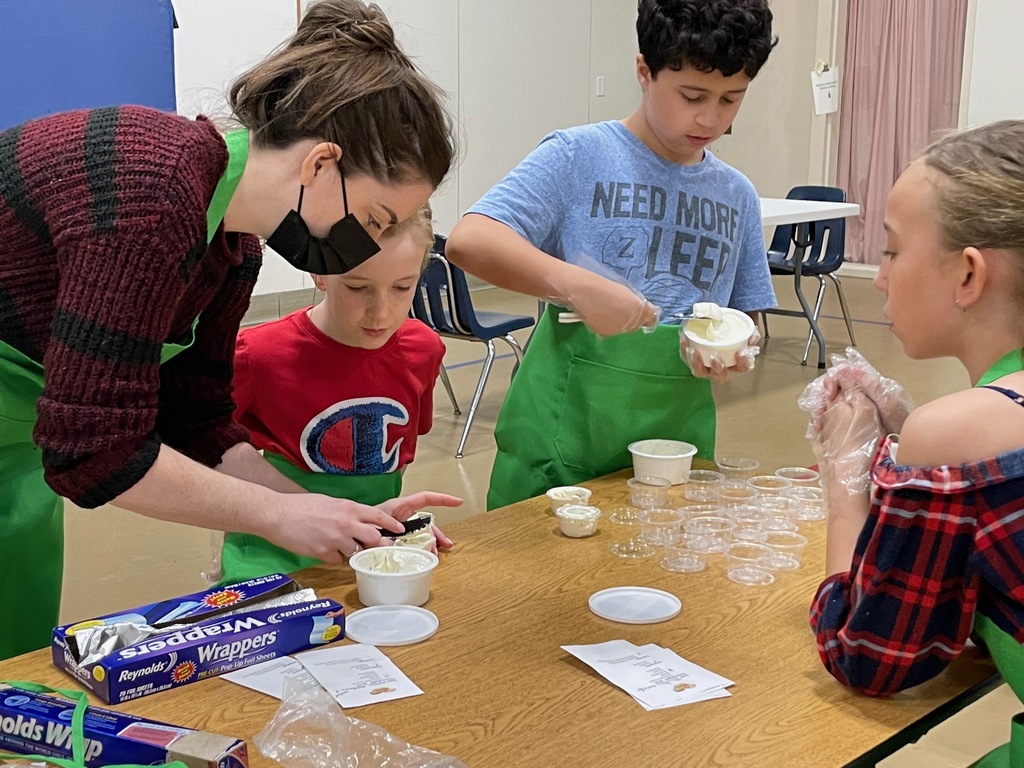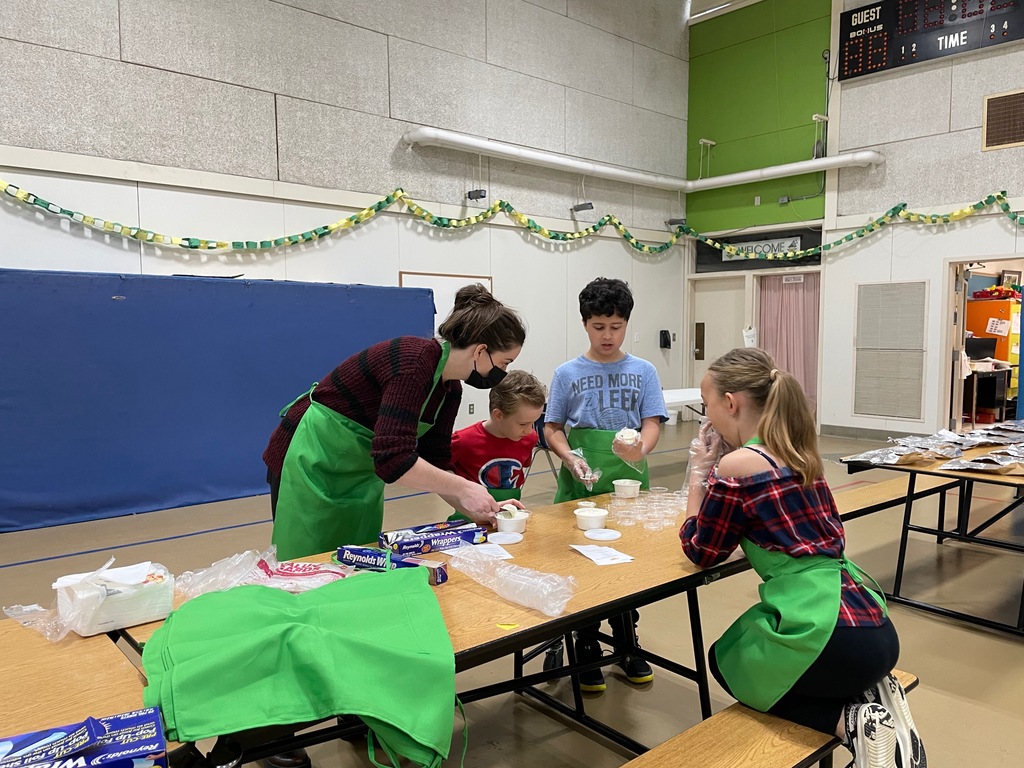 Lyman Elementary would like to wish a Happy Educational Technician Day to all of our Ed Techs! We are so thankful for the work you do each and every day. Your dedication to our students is truly amazing.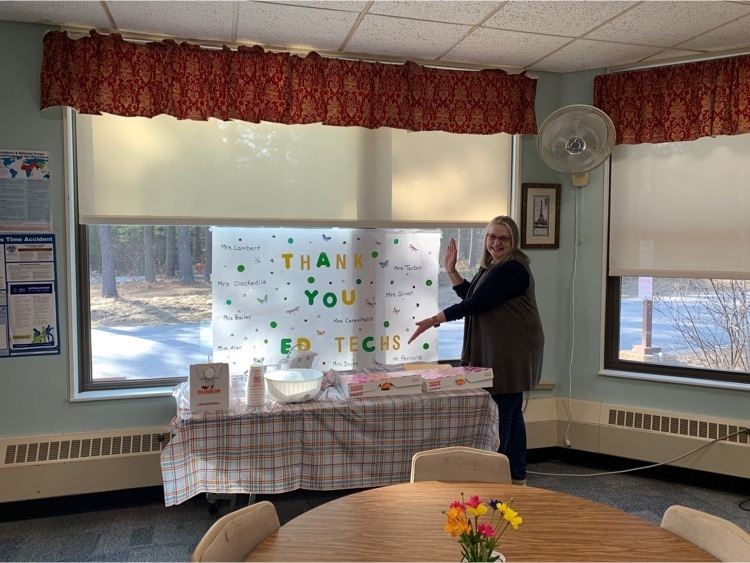 Lyman Elementary: Mrs.Peelerin dubbed by a student off the bus this morning completed the principal challenge. The prek classrooms sang her songs about bananas and there was a lot of "apeeling" jokes from students at lunch. Way to go students for your fundraising and reading challenge.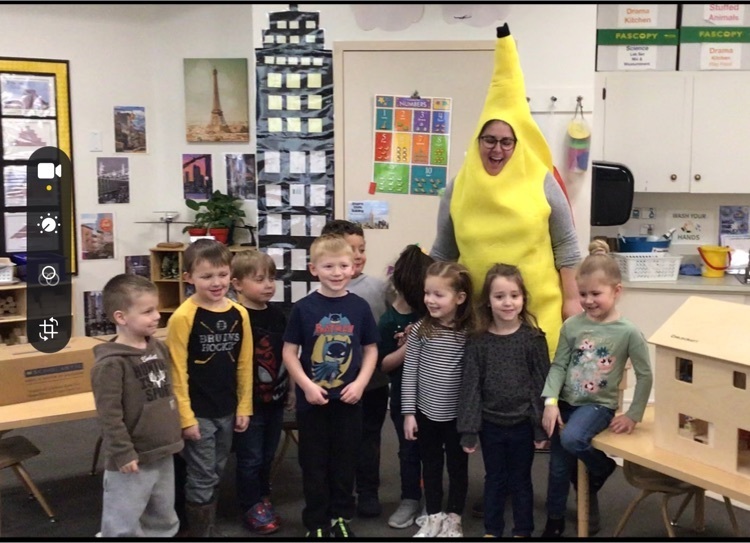 Third graders went on their first ever field trip to triple C farm! While at the farm they got to visit with the farm animals and go into the sugar shack and learn all about the maple syrup making process. They were also treated to a delicious pancake lunch!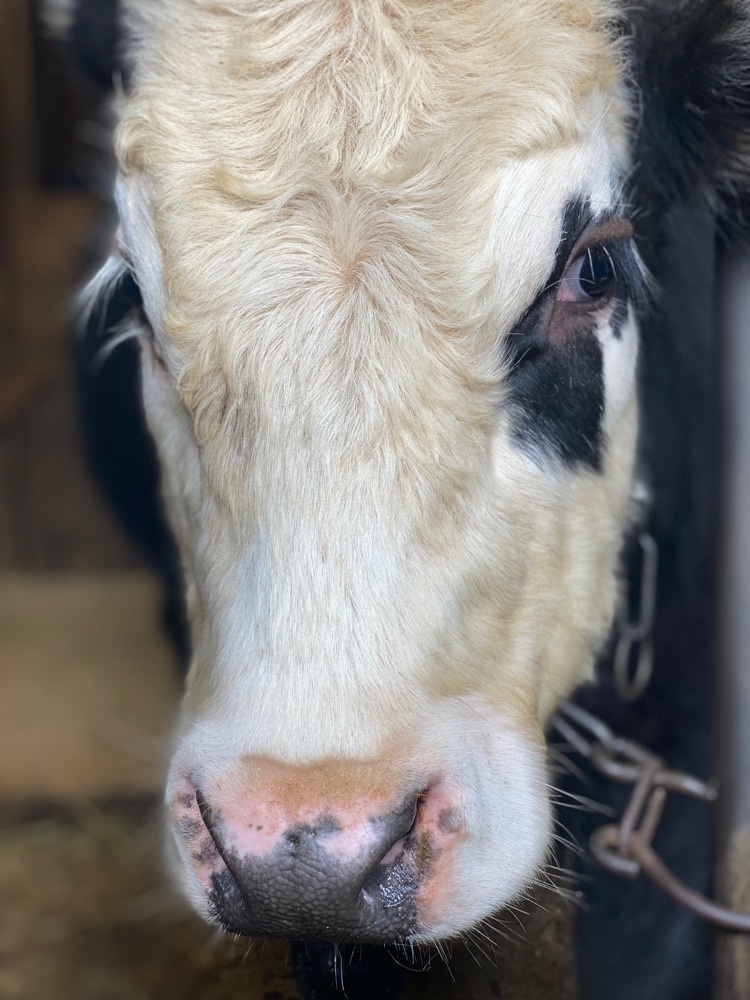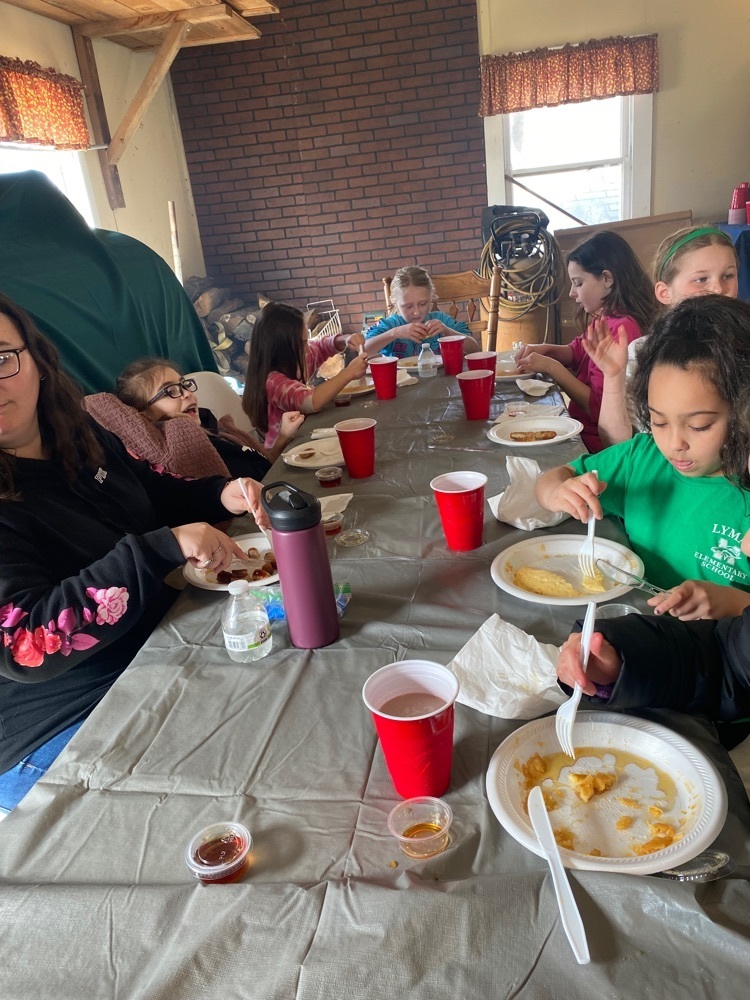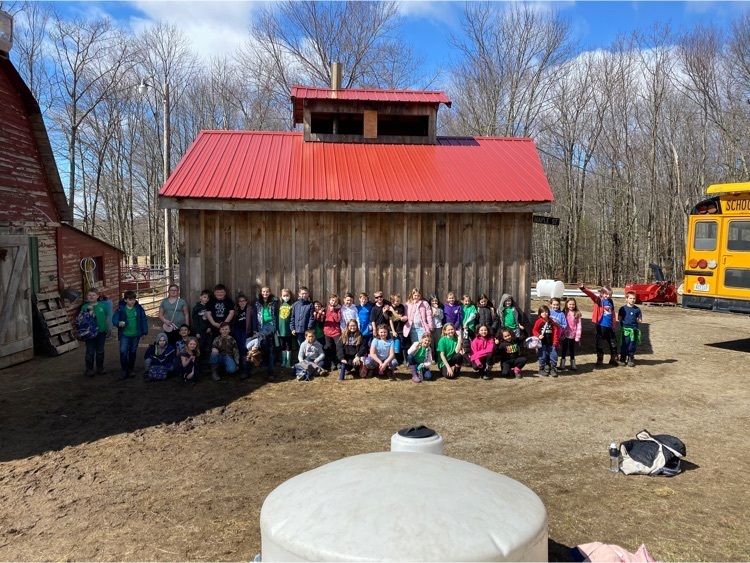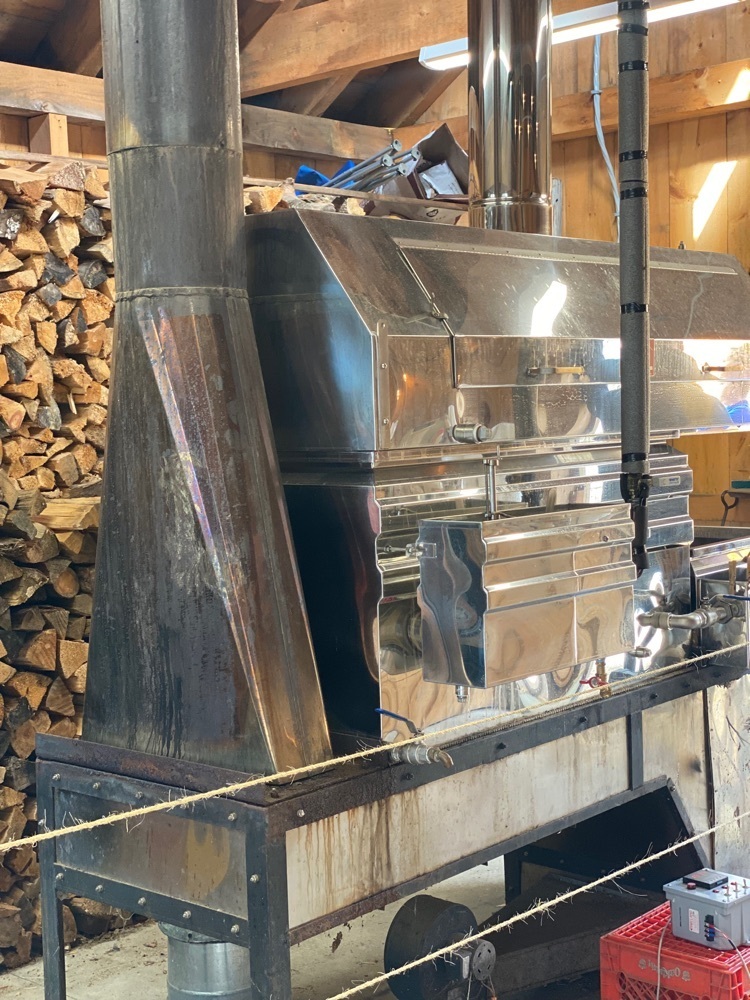 Lyman Elementary :As a part of Ms. Sundik's kindergarten Construction Unit, the class read the Three Little Pigs. Today, students built houses out of straw, bricks, and sticks. We tested them out with the "Big Wolf" (aka a box fan) and all houses stayed standing!!!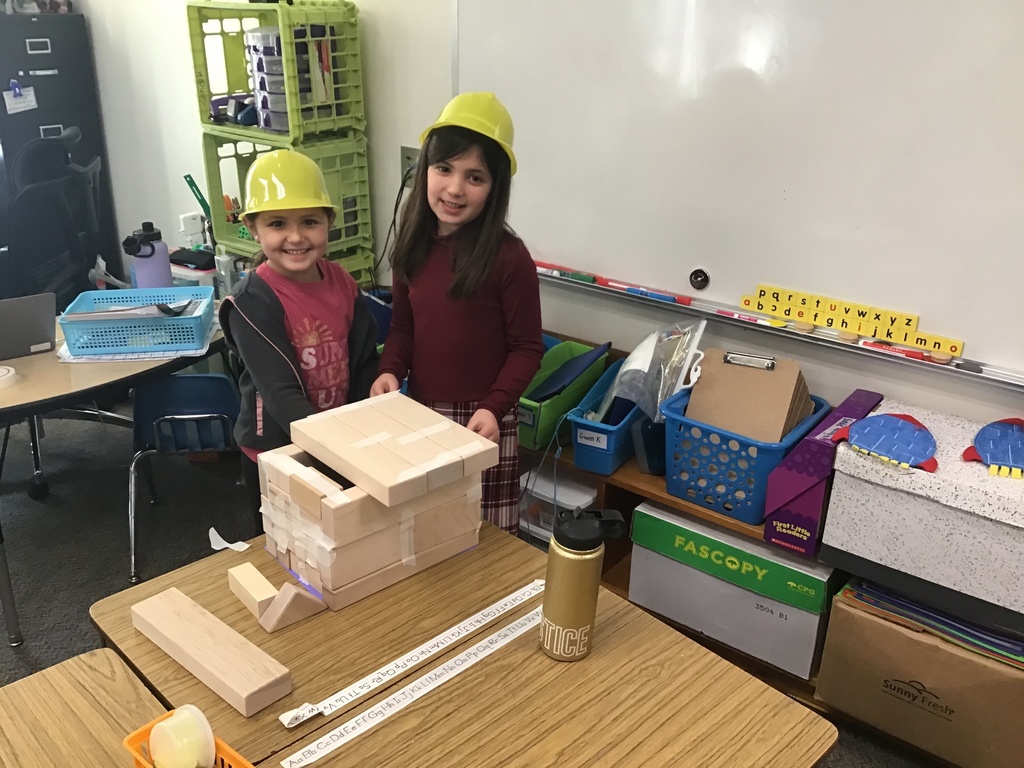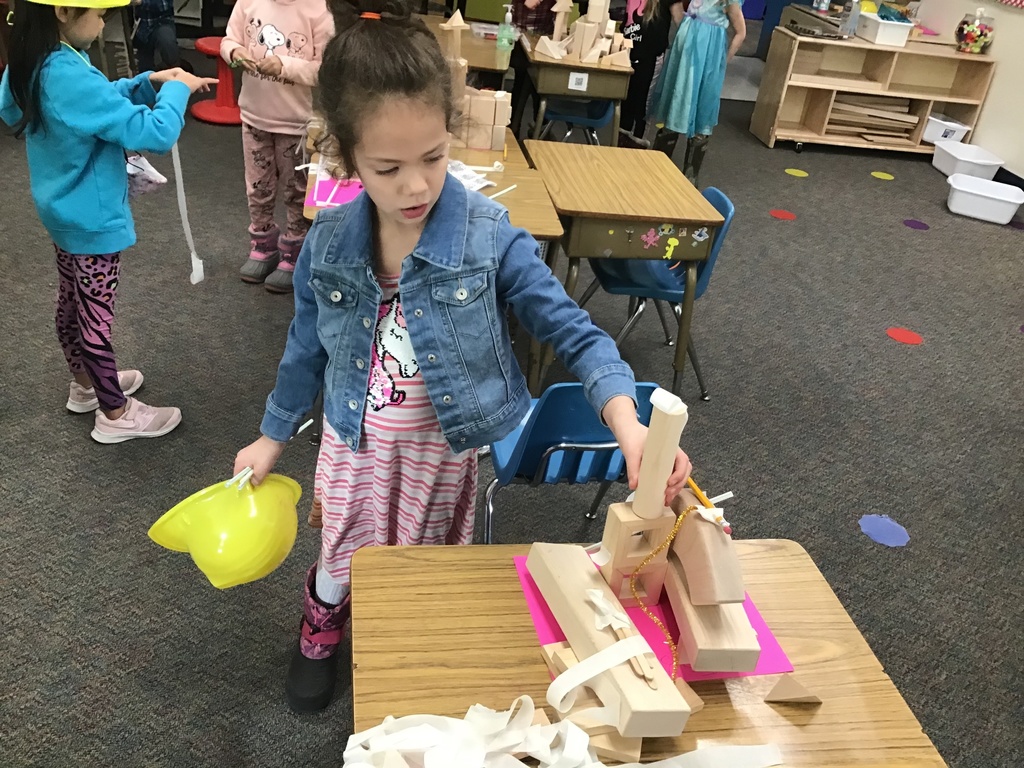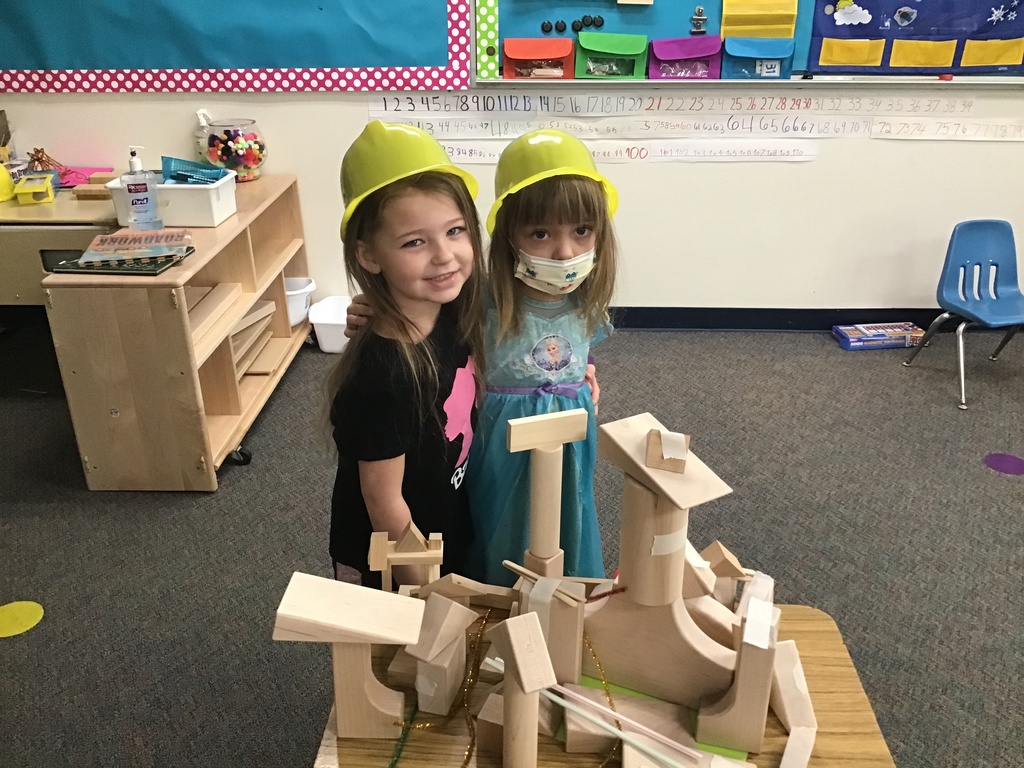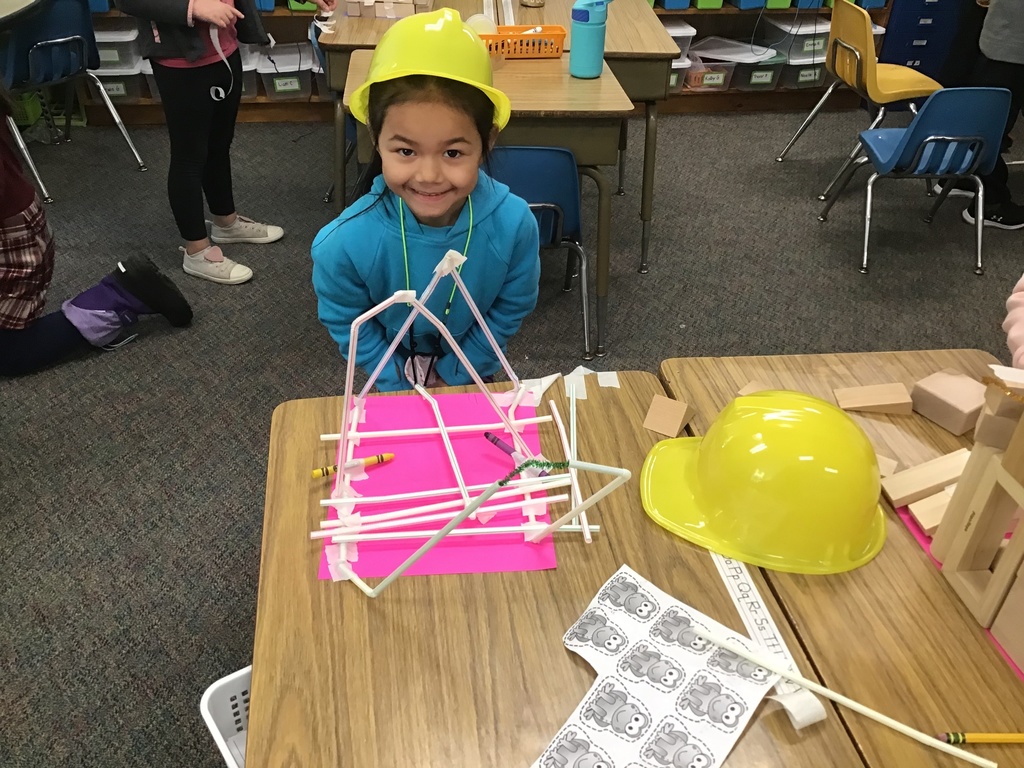 Lyman Elementary's PE teacher Mr. Penley took classes outside to tap maple trees today. Students learned how to tap and collect sap from the Maple trees. Classes will continue to check on them over the next few days. We are looking forward to sampling the end result!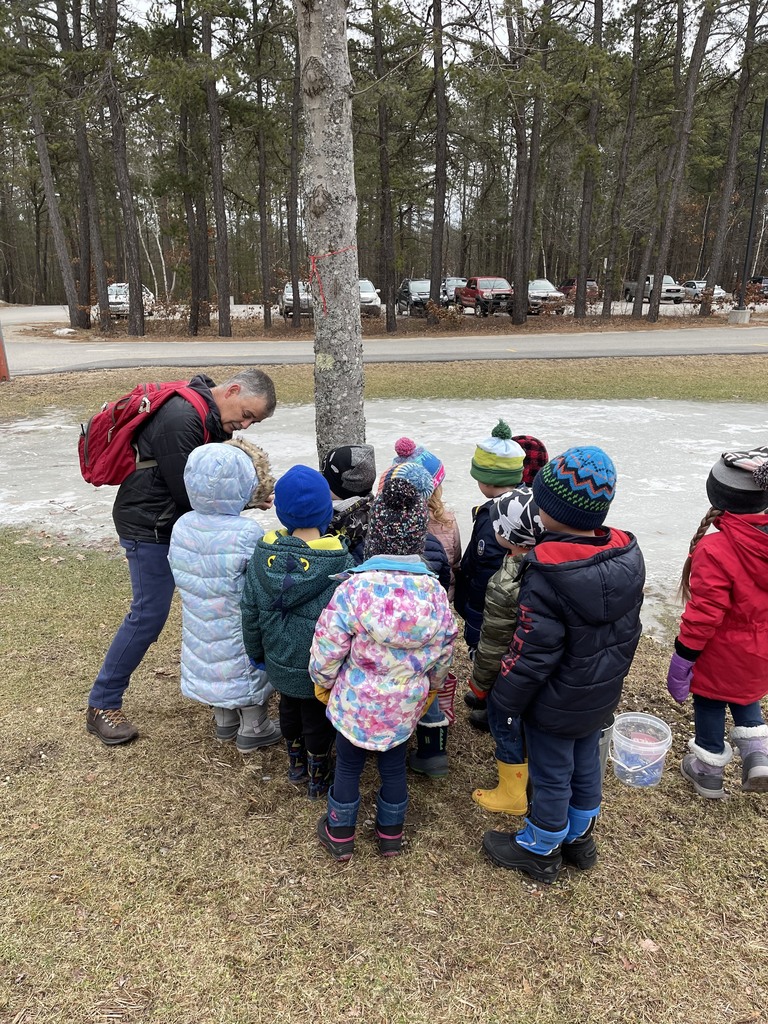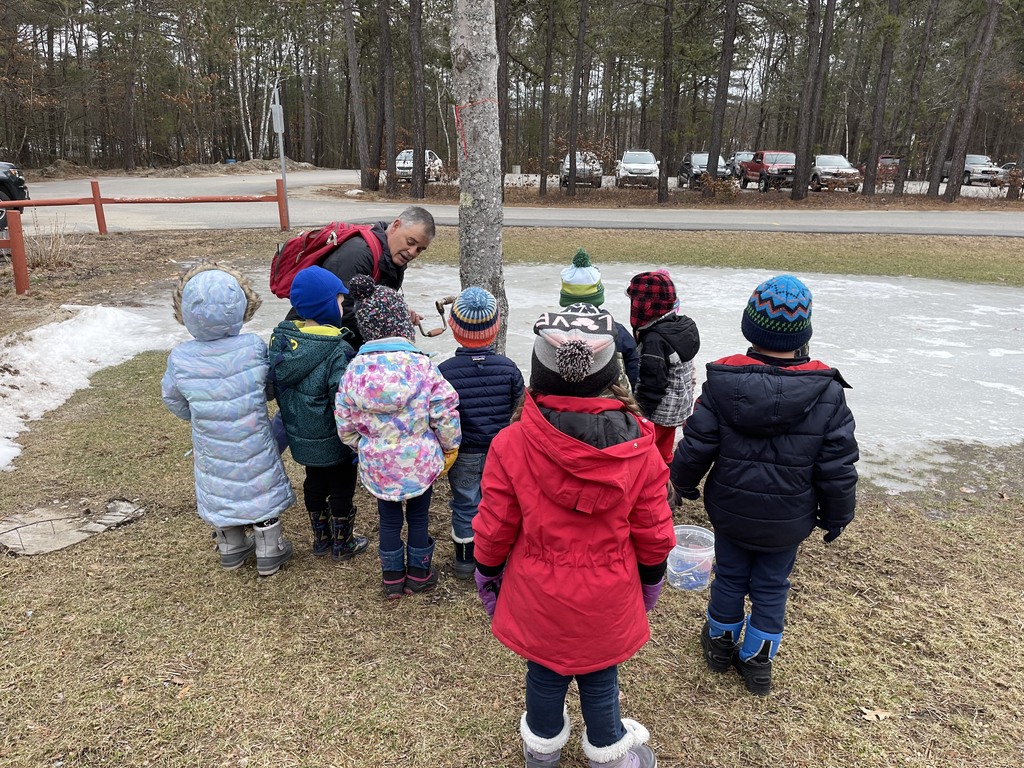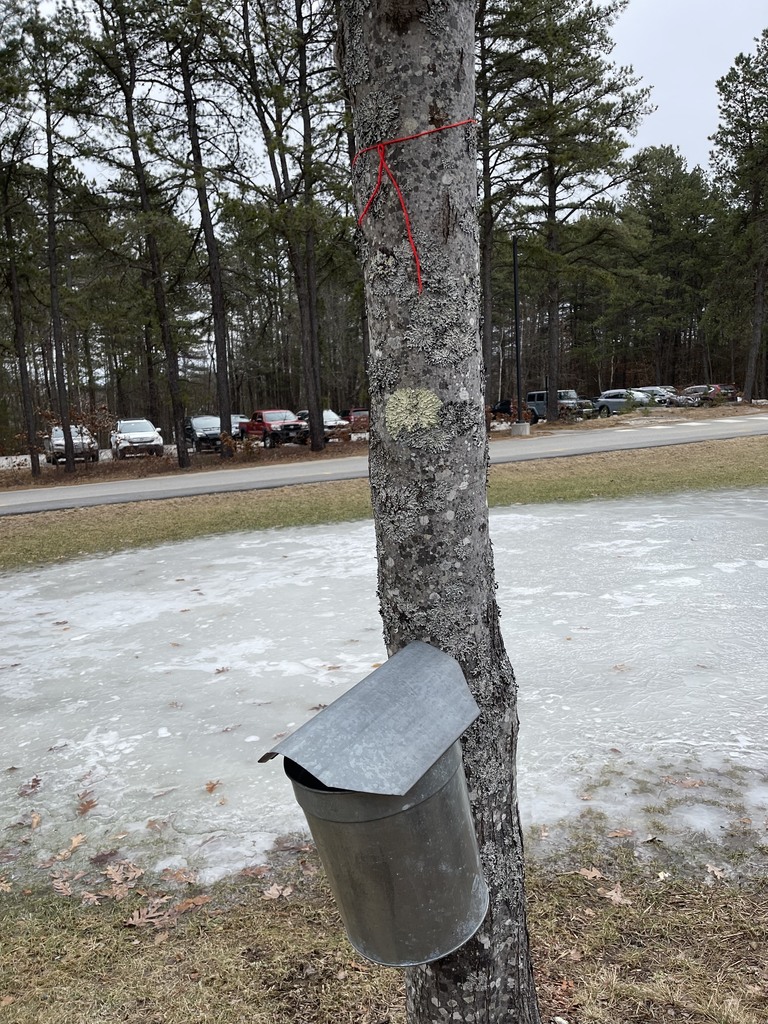 Lyman Elementary had a special guest reader in K on Monday! Taylor Lombard, a student at Massabesic high, who recently has been crowned USA National Miss New England Jr. Teen. Taylor read to the students about social skills and did fun activity about having big dreams. The students were great listeners and participants.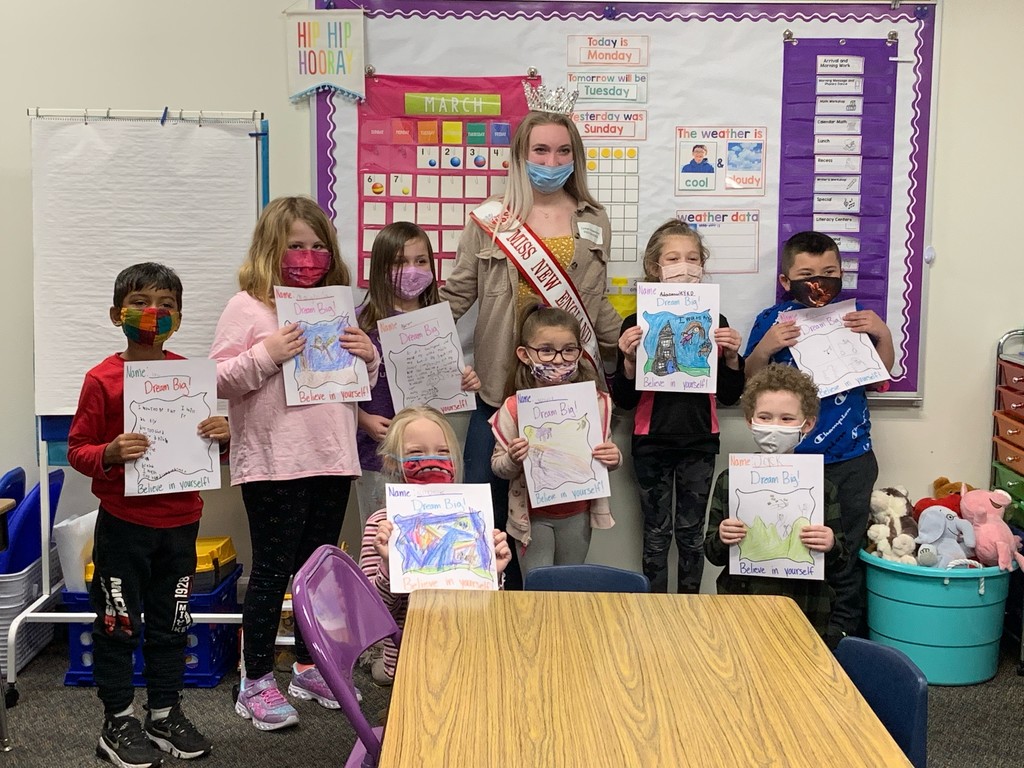 Lyman Elementary would like to thank Deb Theobald for decorating the school entrance over the weekend, the students and staff all loved it. Also a huge shoutout to PTC for the candy and treats in the teachers room today.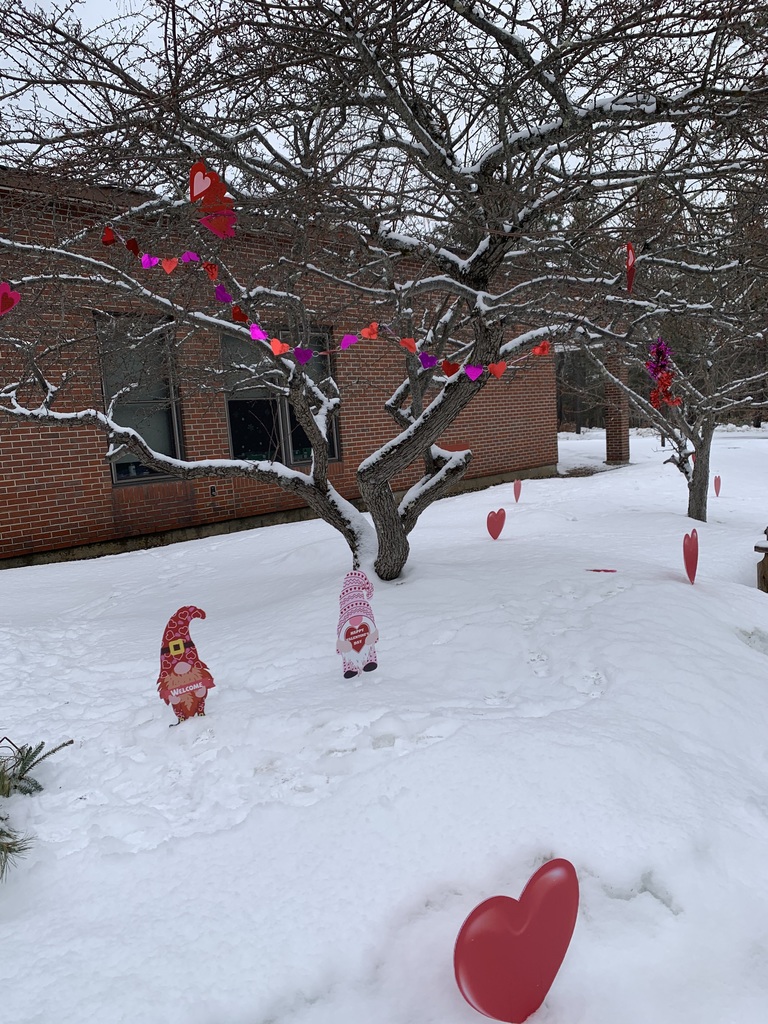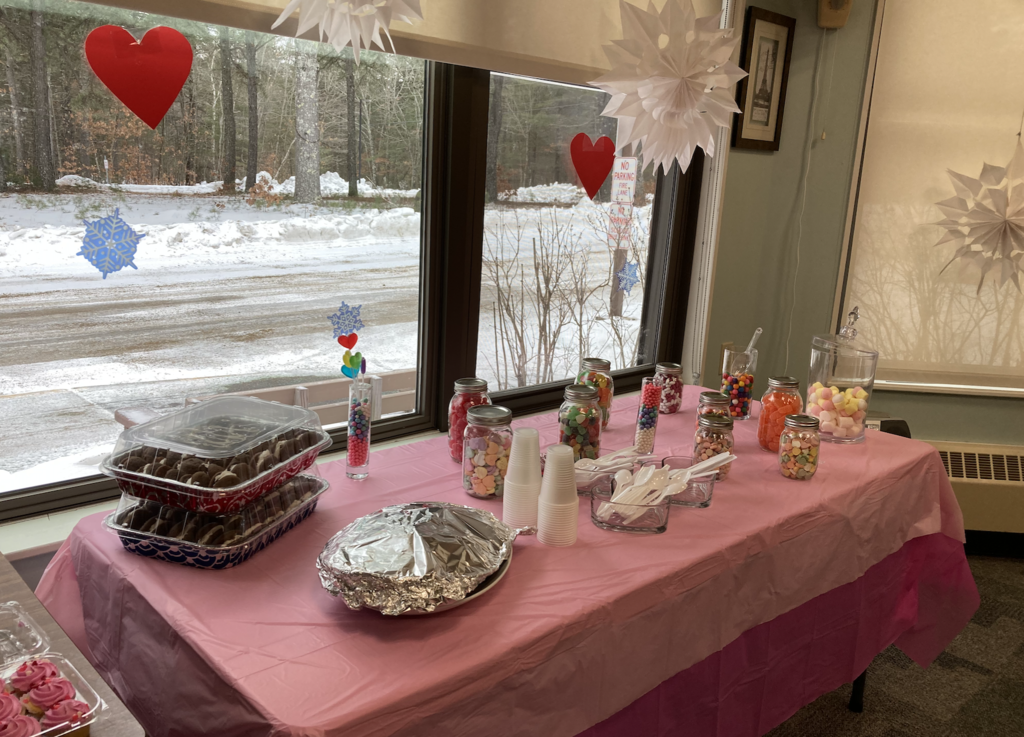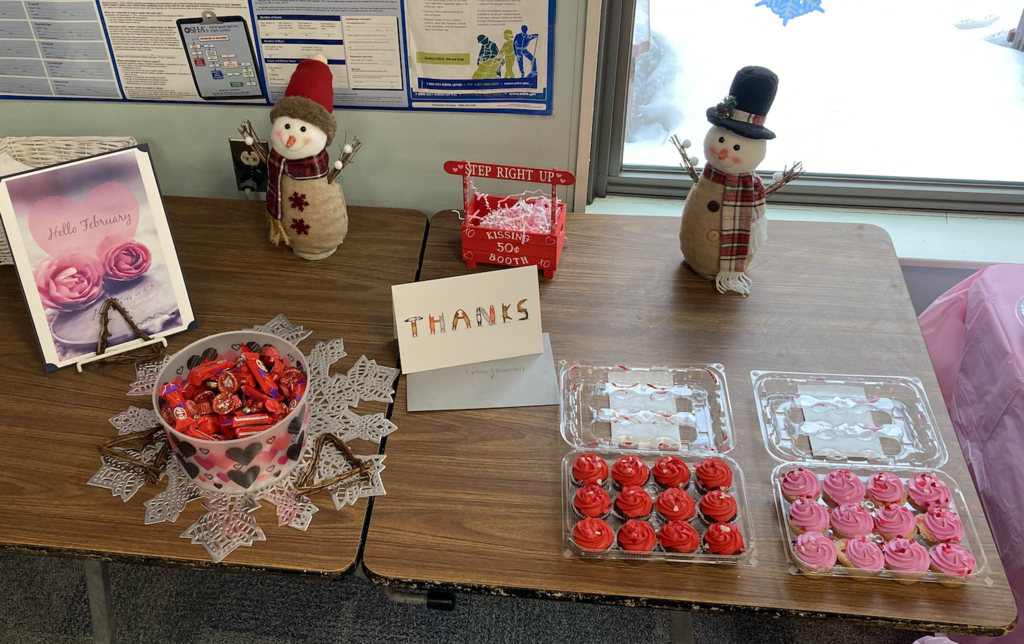 Lyman Elementary students in Mrs. Kelly's pre K classroom learning about how people clean laundry around the word. They built their own laundromat, learned to wash out stains with a washboard and wash bin, learned to fold and iron, and hung their letter laundry on the line.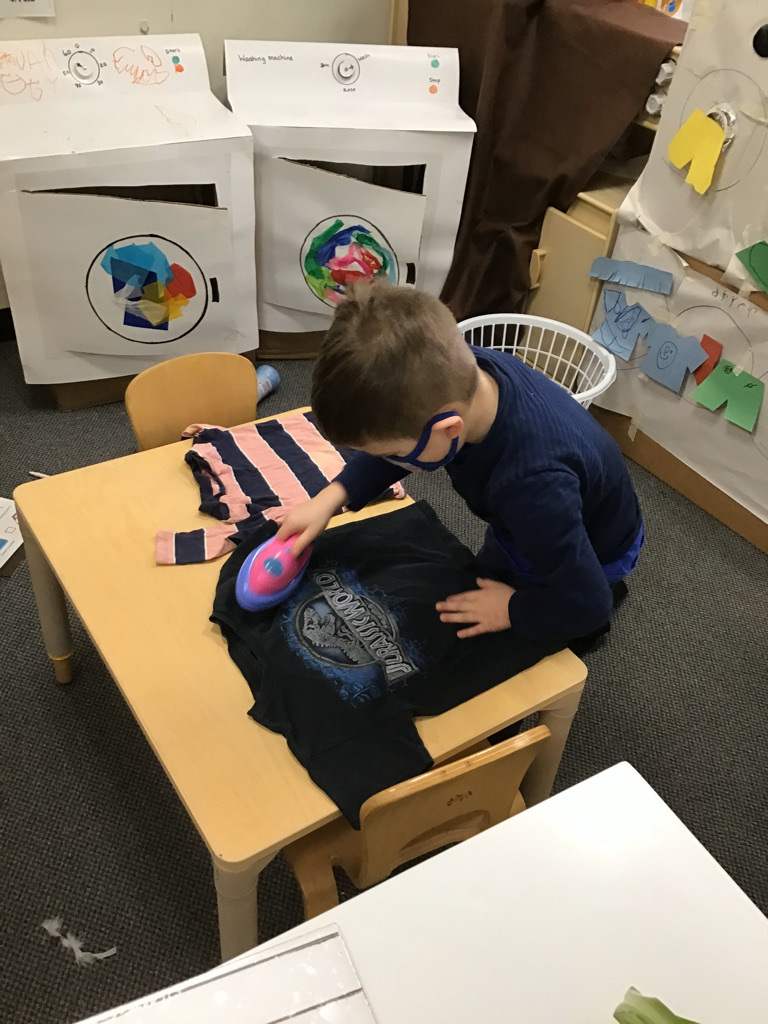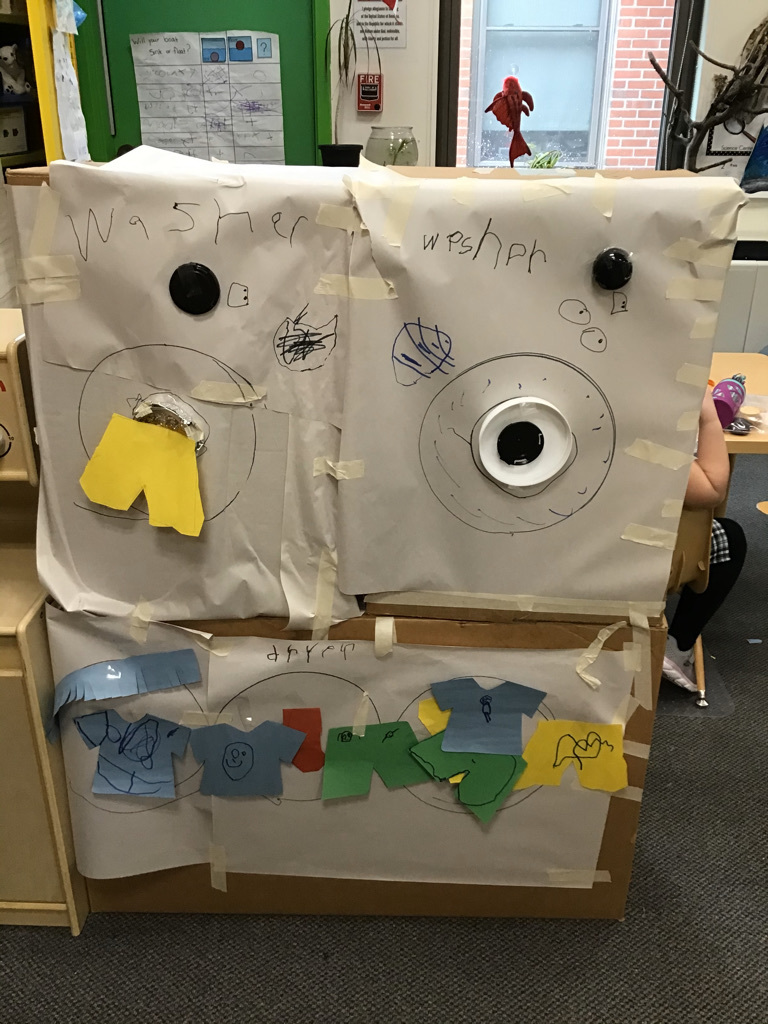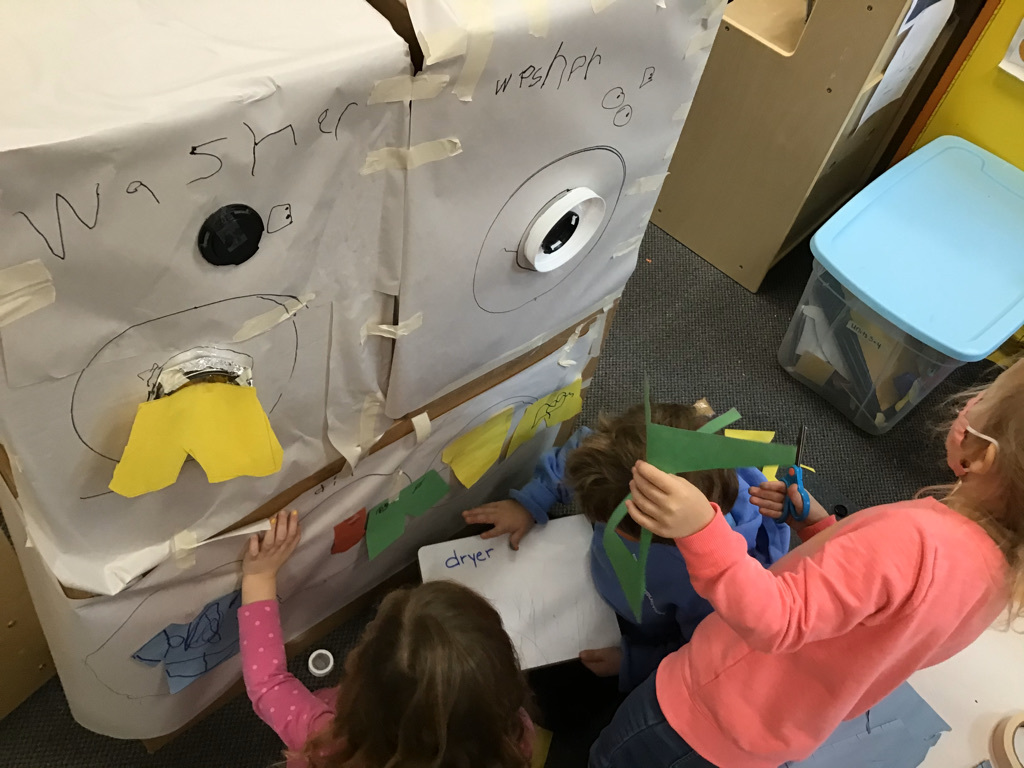 Come join our team!!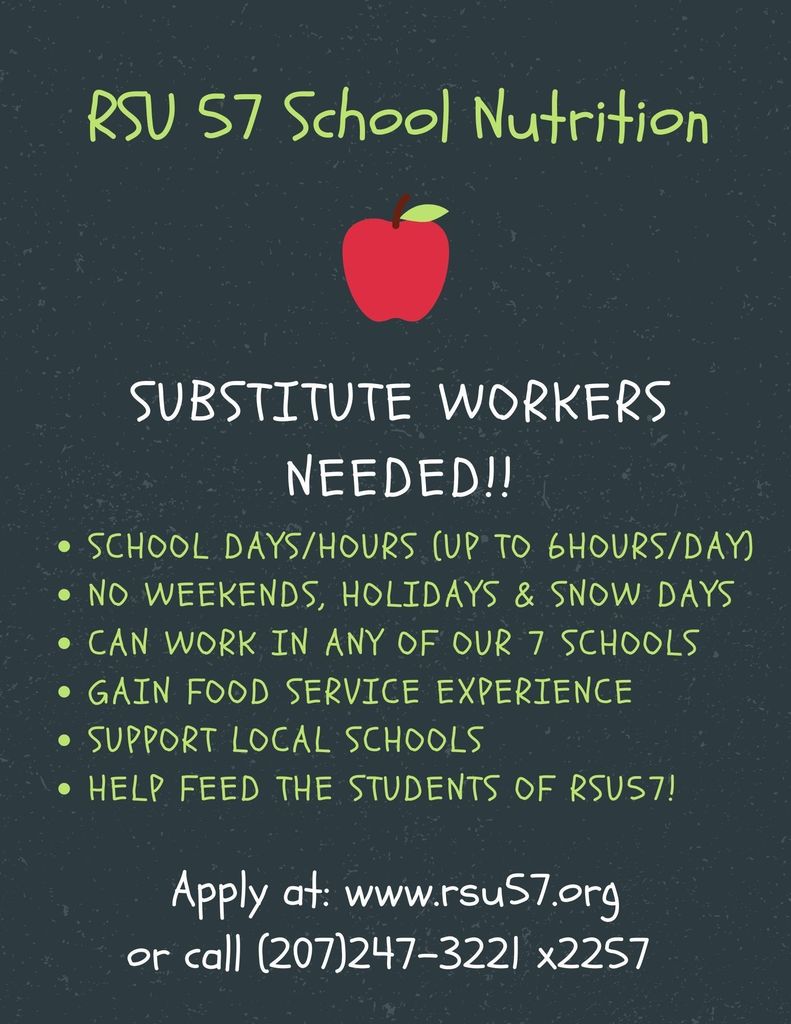 Lyman Elementary students from Ms. Driscoll's class learning about construction and building in one of their units.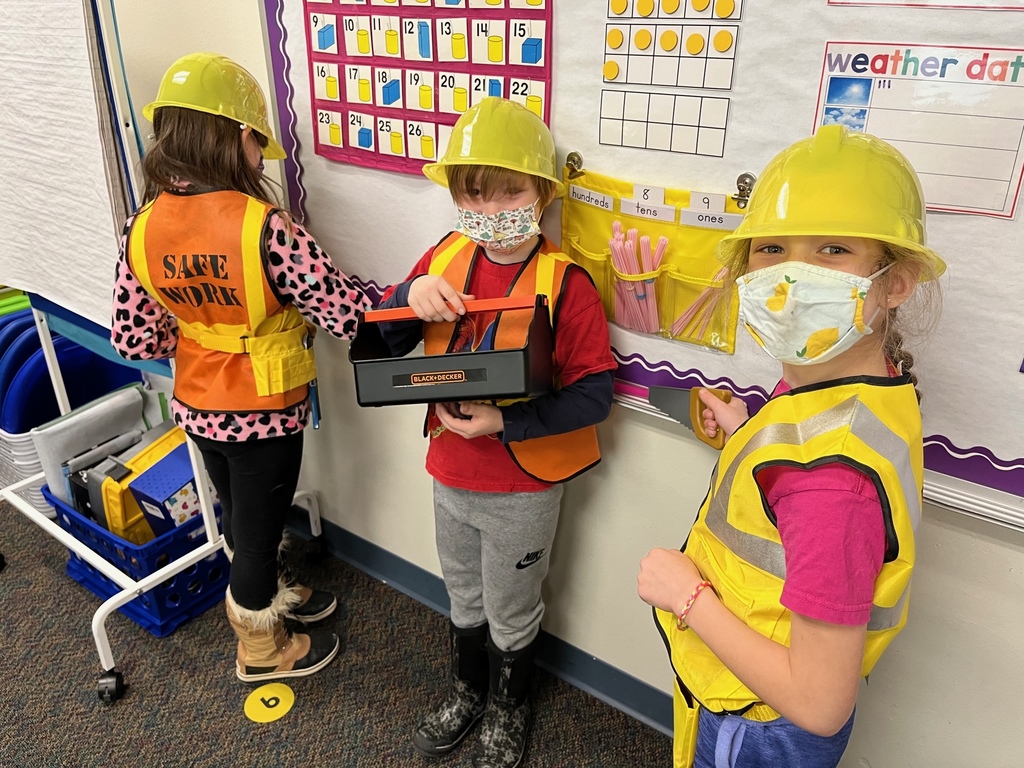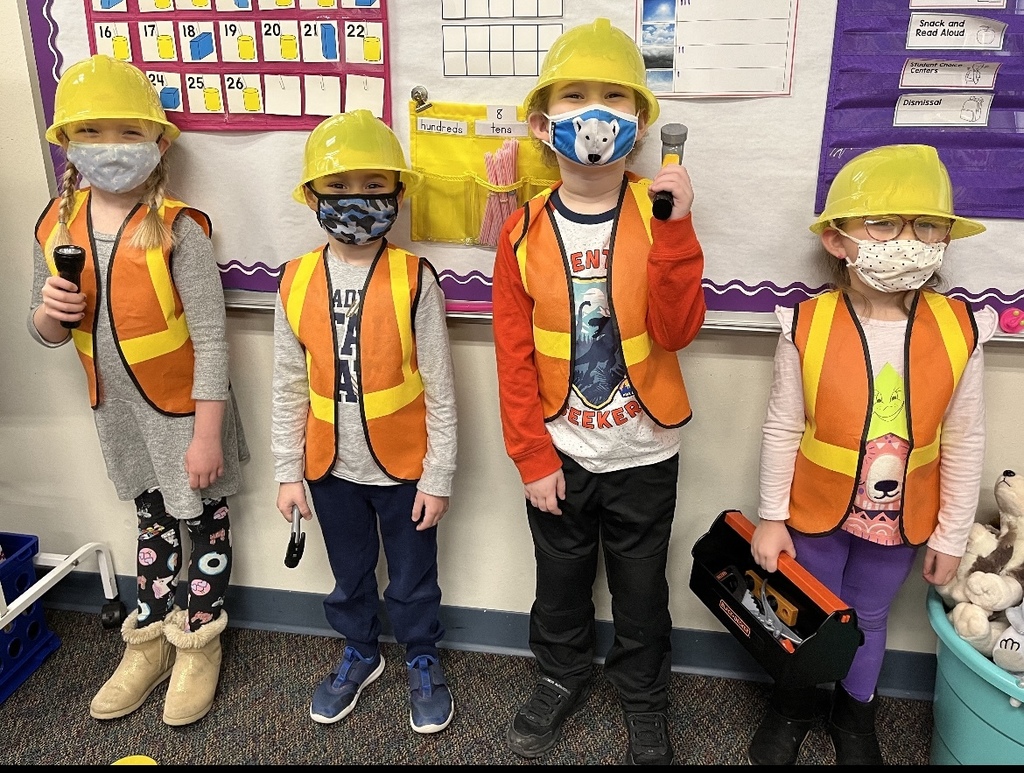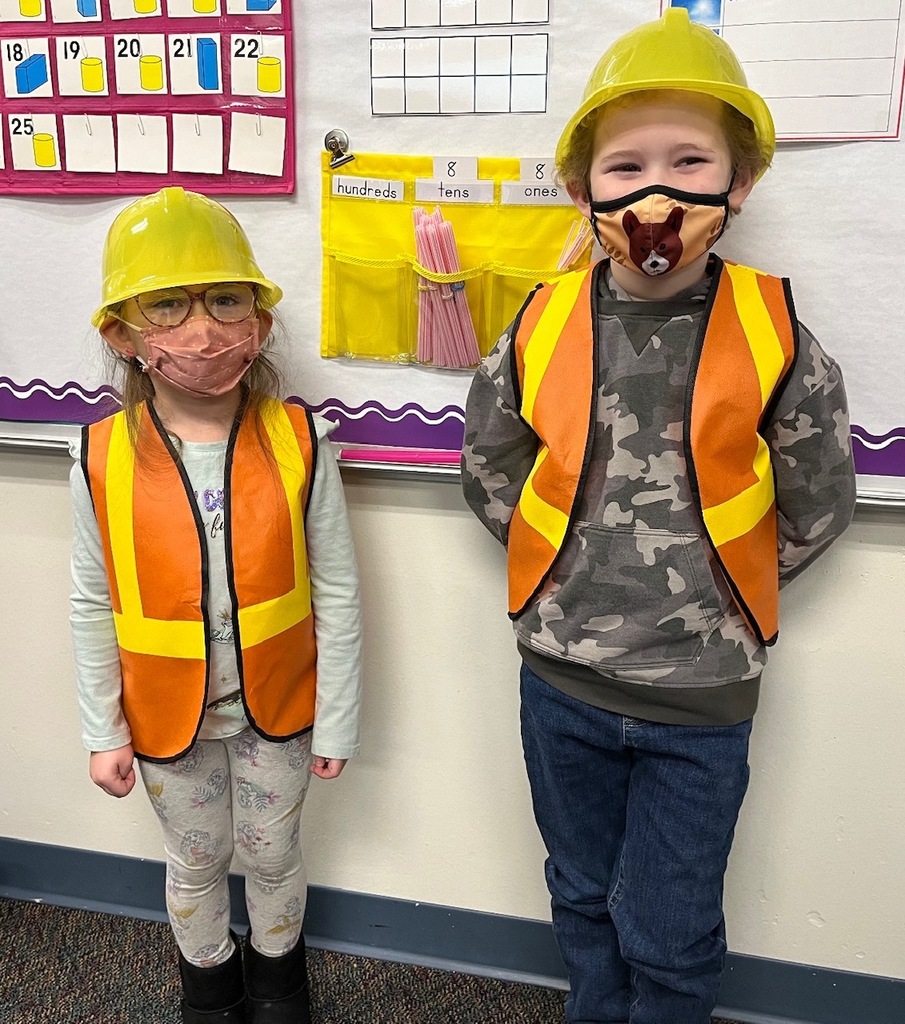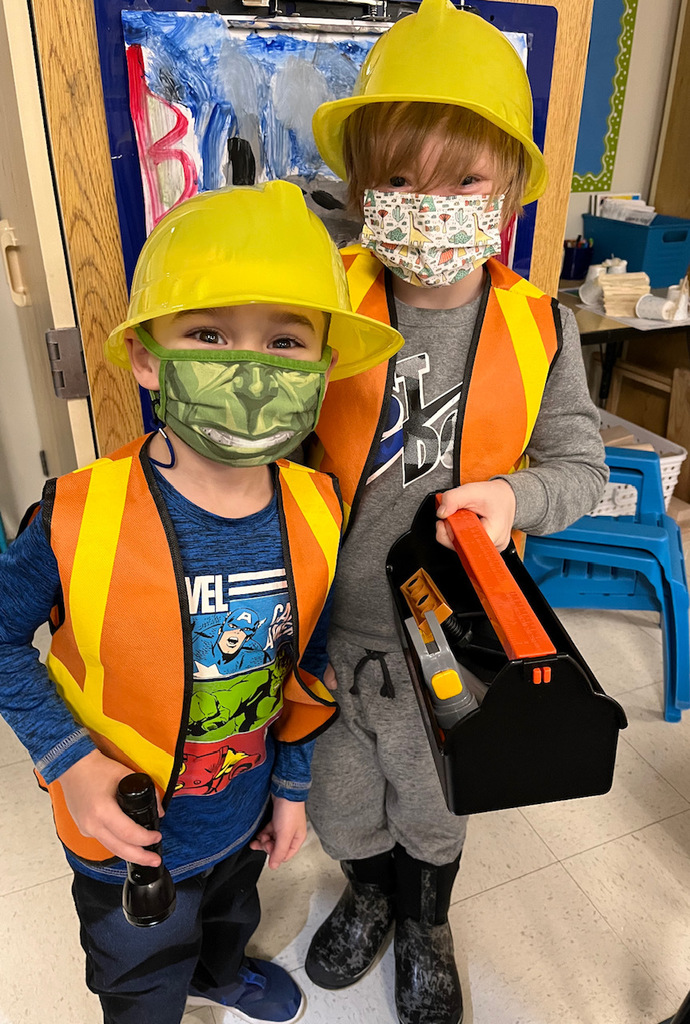 February menus are now available!!
www.rsu57.org
> Menu > Documents > Food Service Menus


Lyman Elementary Families don't forget to have your child wear their model mustang shirt to school tomorrow!

Lyman Elementary would like to thank Gaige & Feliccitti, LLC for donating snacks for our first graders! We are always in need of snack and these will go a long way.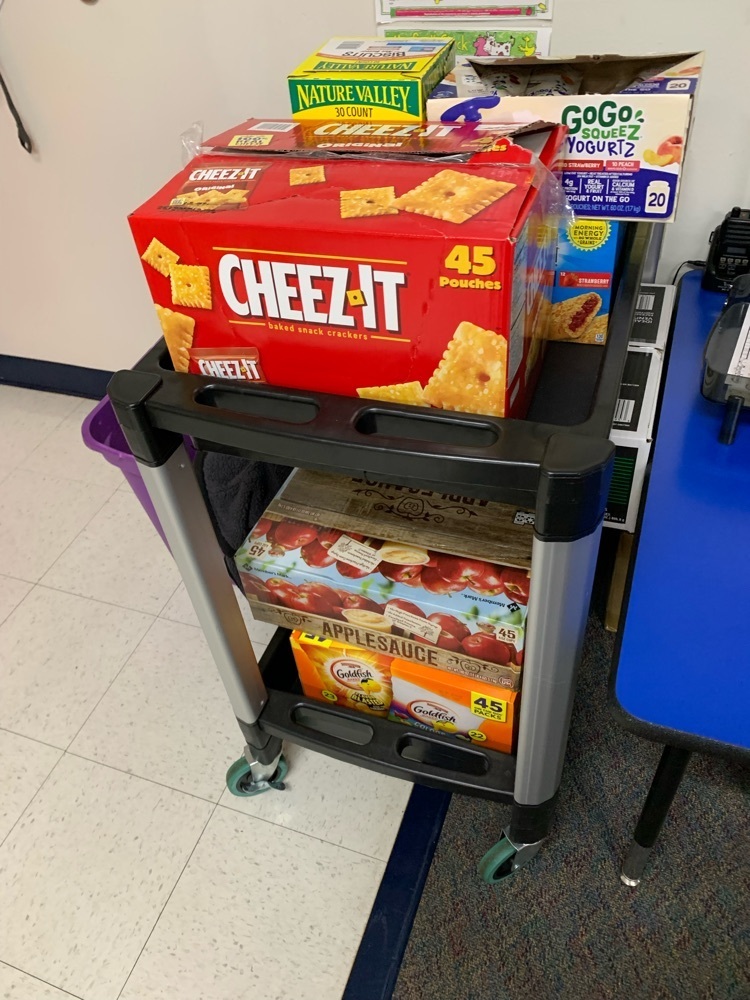 Lyman Elementary: Thank you to all the families that joined us last night for our Virtual Family Literacy and Numeracy Night! We have 106 families join. A huge shout out to Mr. Marines and Mr. Moore for coordinating and planning this fun event.

Attention Lyman Families! Just a reminder that we are still accepting notes for the dedication of the buddy bench for Mrs. Walsh. Please get those in by Oct 31st