Ms. Driscoll and Mrs. Haynes classes had a surprise gingerbread cookie decorating celebration today. Our kindergarten and first grade students were thrilled to enter the "Winter Wonderland" that was ready to welcome them to a station where they created their own version of a gingerbread person -- just like in the books we've been reading. Our mini gingerbread unit was a success and this celebration was a great way to wrap it up and share a special celebration amongst the two classes. The students were role models who followed our school rules the entire time, earning praise from all of their grown-up helpers and teachers!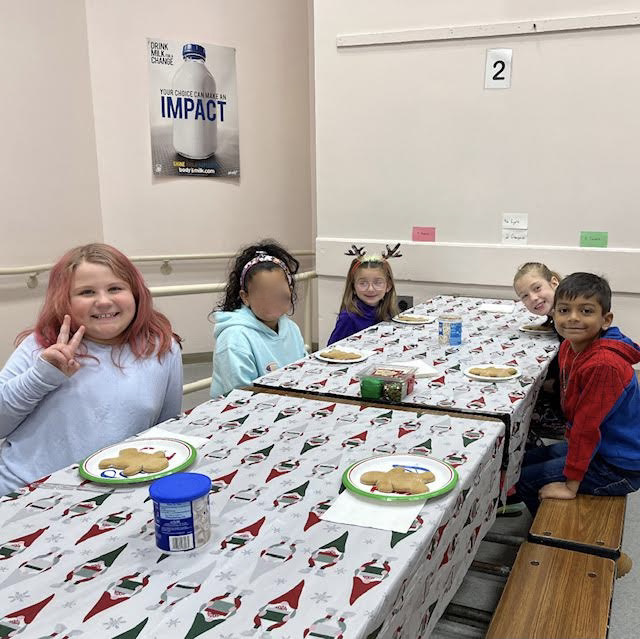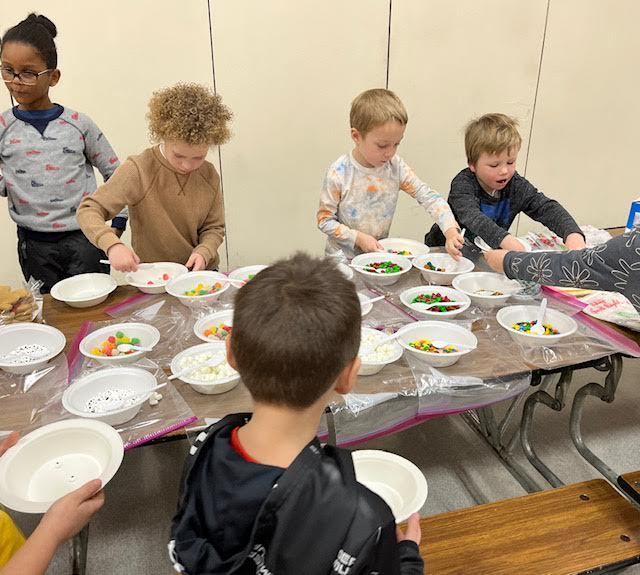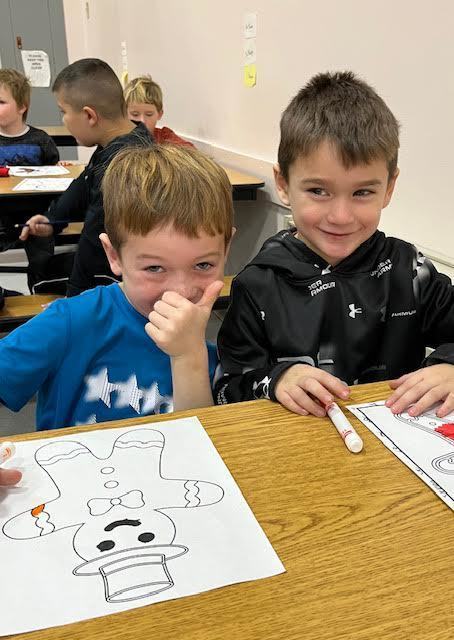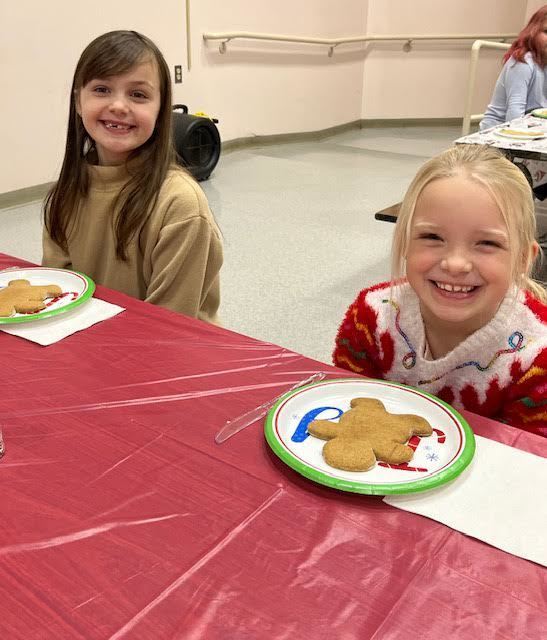 Congratulations to Lyman Elementary's Model Mustang's of the Month! We are so proud of you keep up the good work. The following are our new model mustangs: Connor Nunan, Weston Mooers, Josephine Heywood, Ruth, Marion Worthington, Emma Rinaldi, Amaya Perrone, Mikaela, Karter Clarke, Amelia Gagne, Mia Kendall, Jackson Pierce ,Kevin Hickey, Ruby Tibbetts, Jaiden Gray, Thomas Simeoni, Owen Lutz, Liam Hall, Brady Mitchell, Hannah, Wyatt Mcdonald, Kayden Levesque, Aubrey Bissonnette, Hunter Simoneau and Cal Clark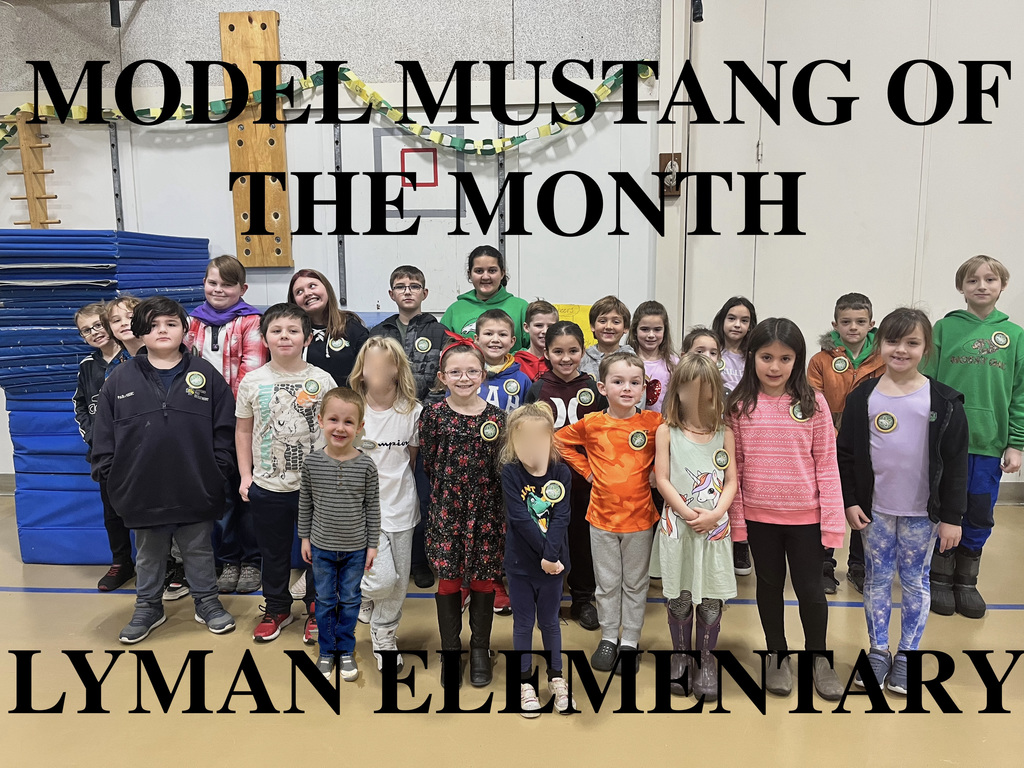 Lyman Elementary: Our second Model Mustang of the Month lunch was a great success! We are so proud of these students and how they represent our core school promise to be: Kind,Respectful, Responsible and Safe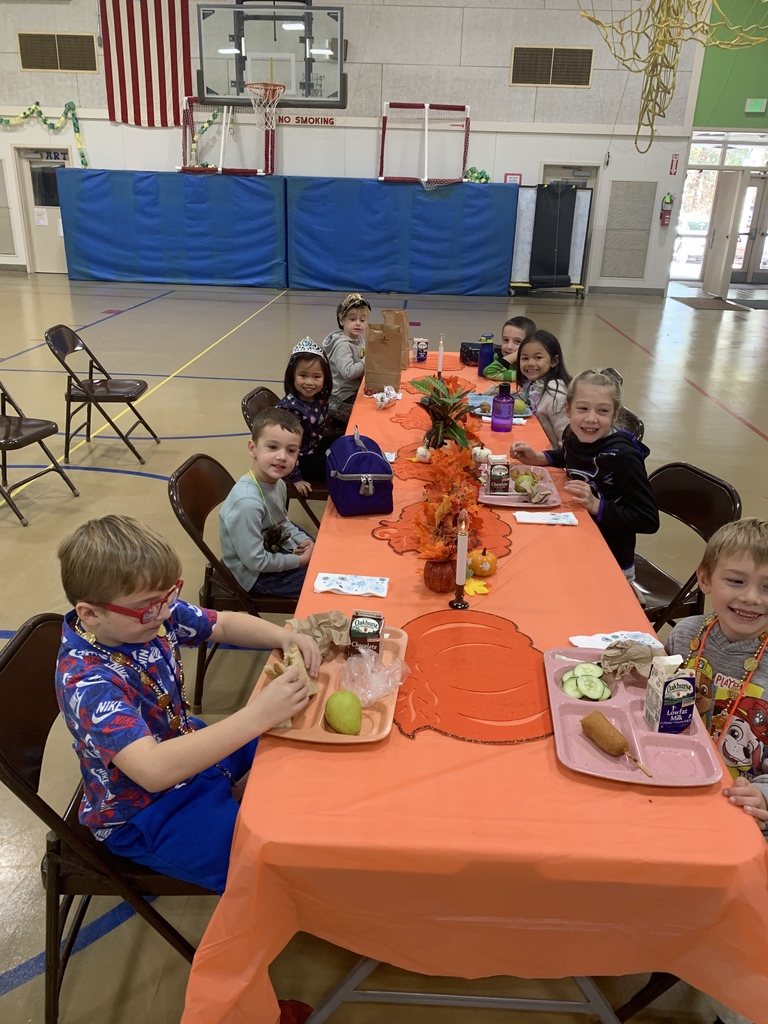 Lyman Elementary would like to thank our families for coming out to our Literacy Family Night yesterday evening. We had a great turn out. We would like to thank Mr. Moore, Mr. Marines and Mrs. Blackington for putting this event together as well as a special thanks to Dr. Marquis and Mr. Keenan for being our guest readers.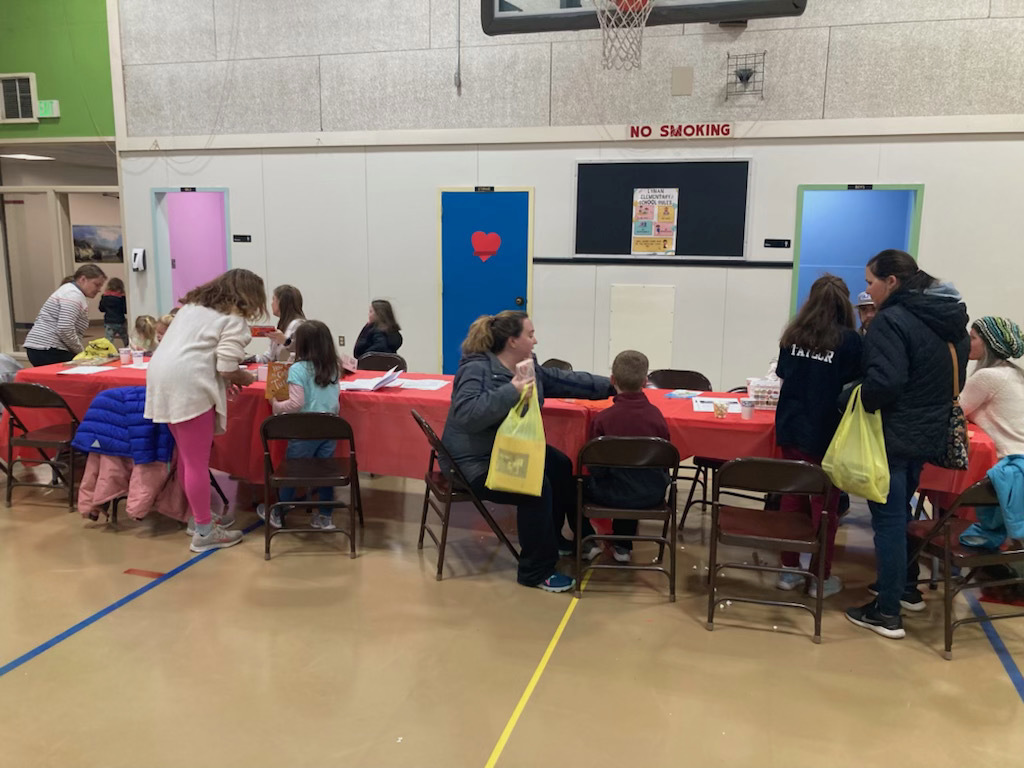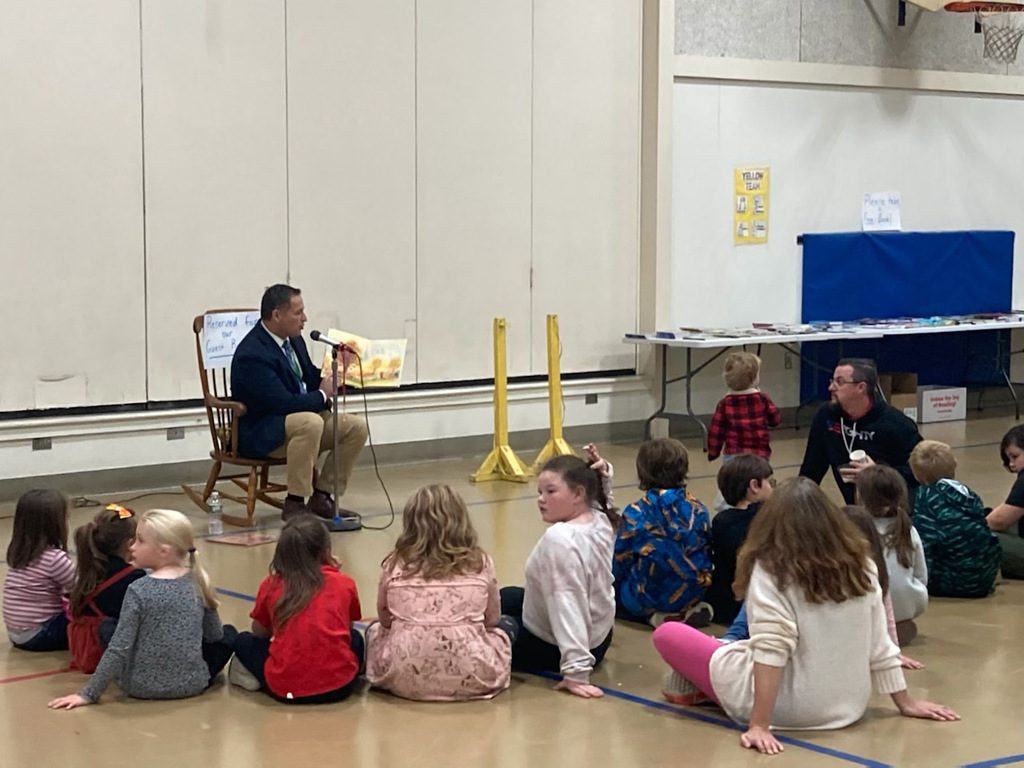 Lyman Elementary: Miss. Haynes's kindergarten class is wrapping up their unit on community. Students have learned what communities are, what it means to be a part of a community and community helpers that help our community. Today, two community helpers visited the classroom. Students listened to Officer Vaughan to learn about his role as a police officer in the community, and Mrs. Vaughan to learn about her role as a hairdresser in the community. Student's even explored a real police patrol car!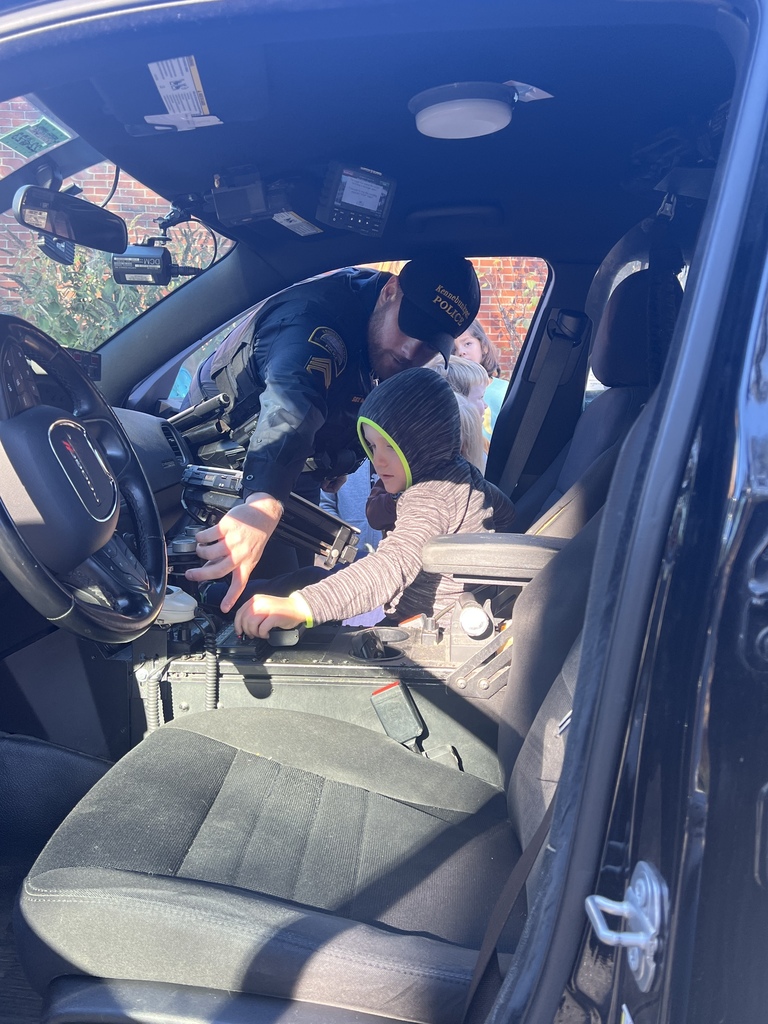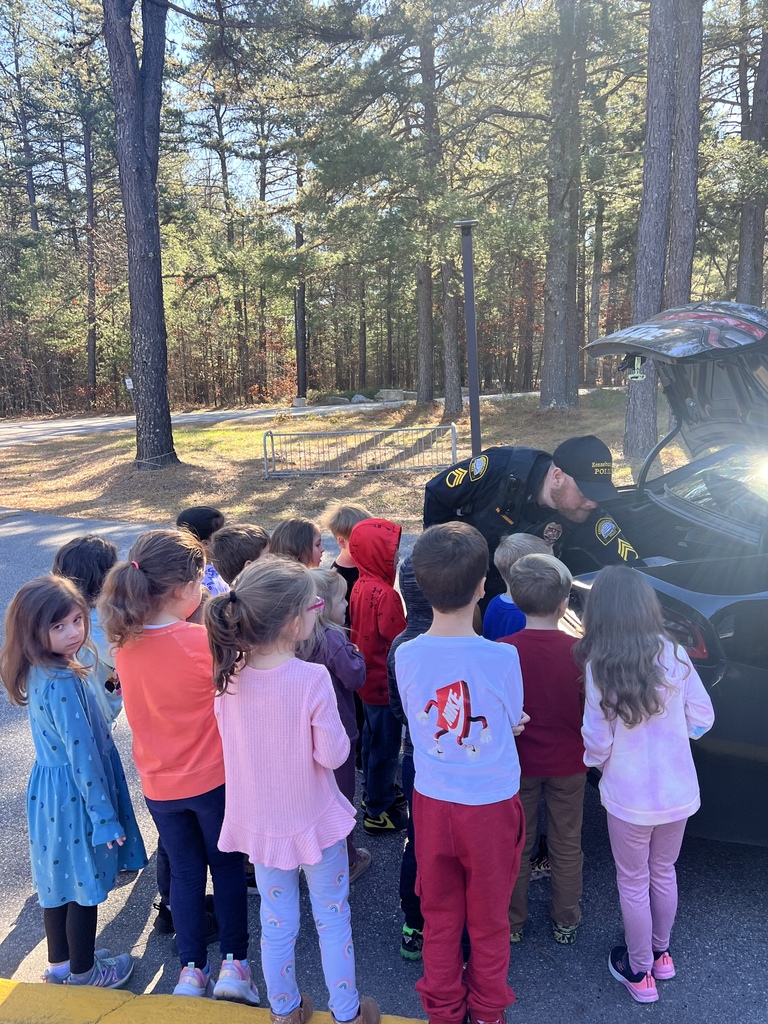 5th grade students at Lyman Elementary had some really cool book projects on display. Mrs. Richards class did Book Buffets where students had to divided the project into 5 sections, character, Introduction, setting, plot/summary, and your opinion of the book. Mrs. Marines class did Pizza Book Projects and each "pizza" was divided into 8 slices that highlighted the theme, characters, setting, conflict, rising action, climax, what they would change if they were the author and favorite part. Direct quotes and page numbers needed to be included. Each student presented the projects to the class and were scored on a rubric. Students did an amazing job.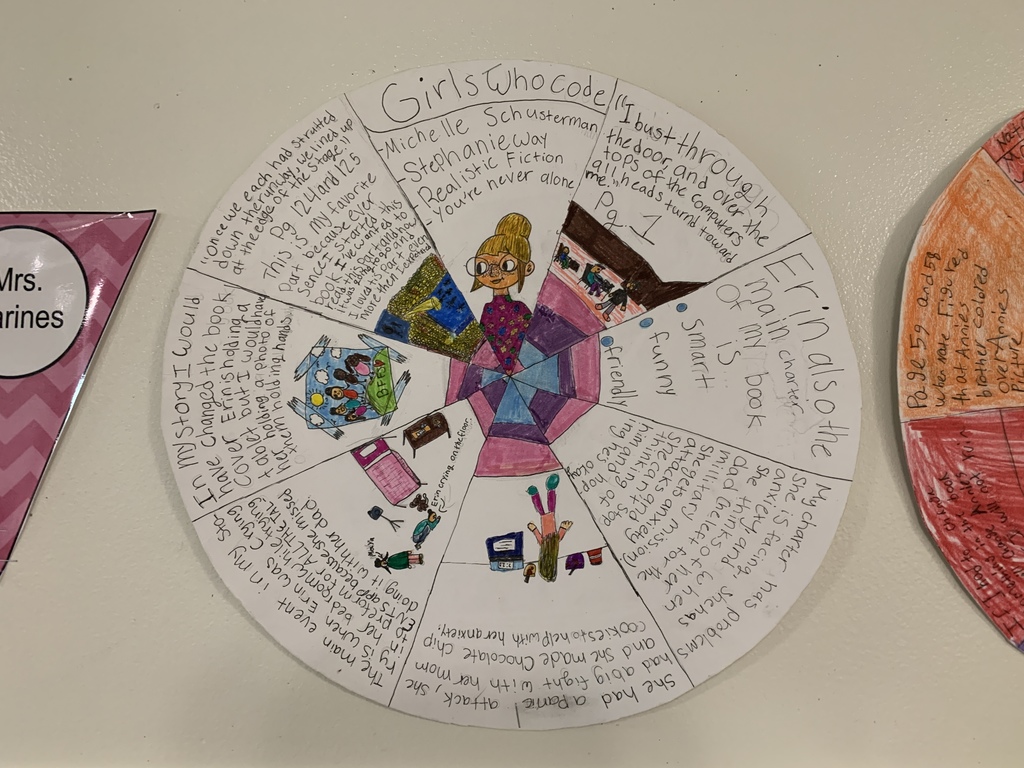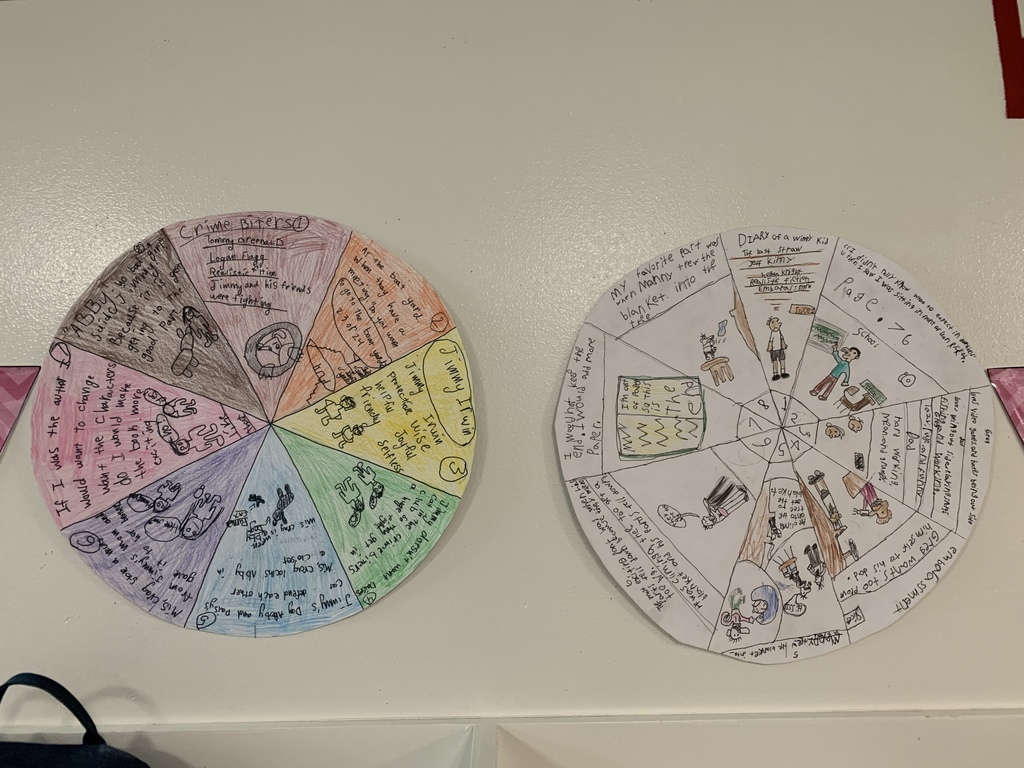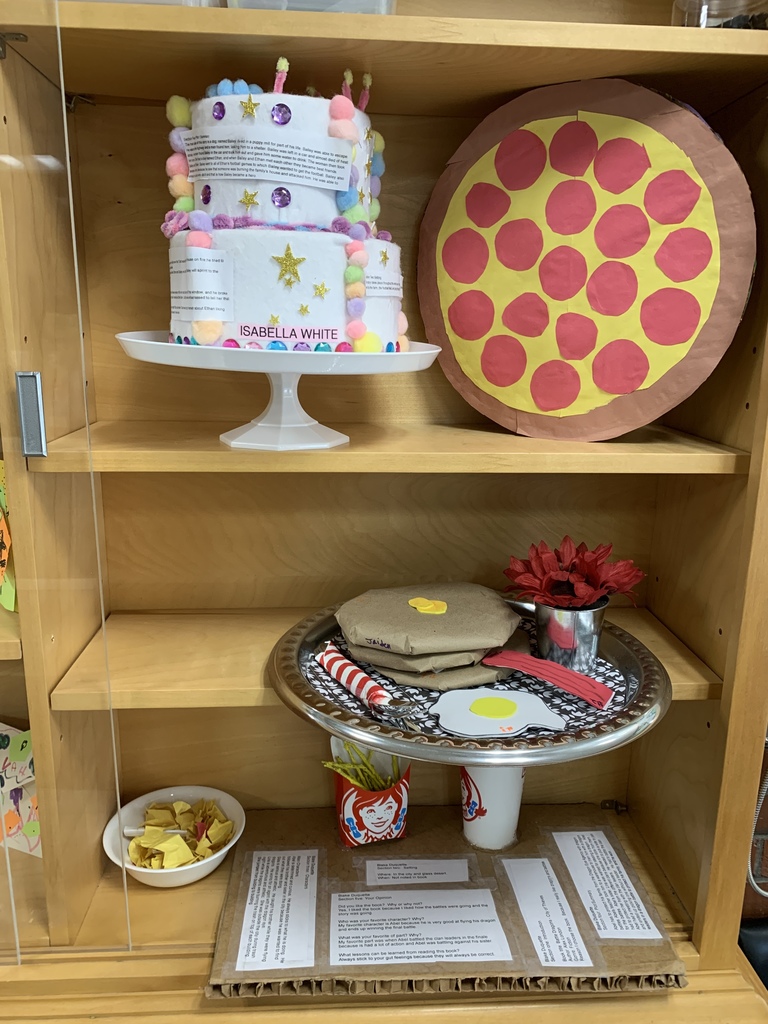 Lyman would like to wish our soccer players good luck at their games this weekend!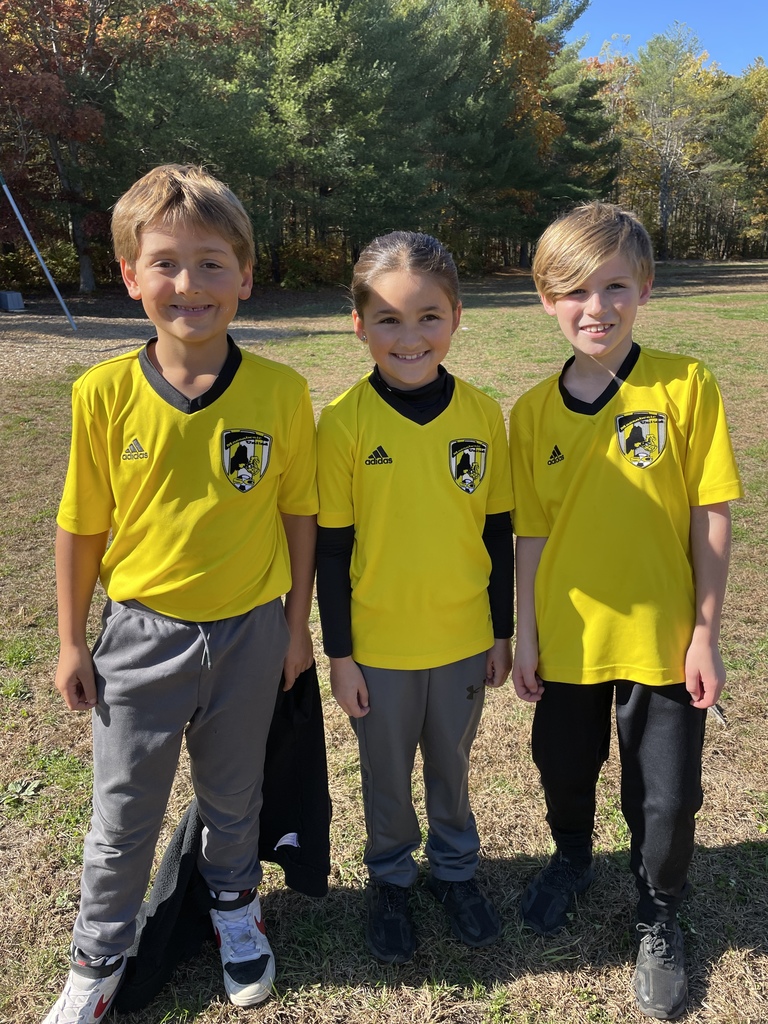 Lyman Elementary has lost power if you need to contact the school please call 2074992981

Lyman Elementary had a very successful walk-a-thon on Thursday! Thank you to all who made pledges, we raised $4,566 to help support school events and supplies. It was a beautiful day to get outside and students had a blast.


October menus are now available!!
www.rsu57.org
> Menu > Documents > Food Service Menus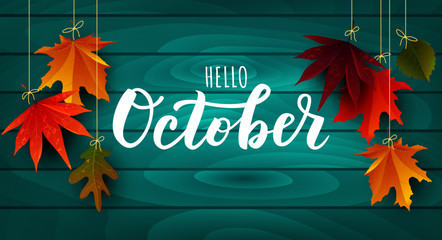 Lyman Elementary 5th grade students Hayden Swindler, Dominic Thyng, Isaiah Mendes, & Grant Lapiana ran their first Bagel Biz last Friday! Students were tasked with preparing, packaging, delivering & charging various staff members for their Panera bagel and side of cream cheese. The hope is to use the profits to go towards funding cooking sessions and an end of the year field trip!!

Lyman Elementary Buses are running late thank you for your patience

Lyman Elementary and the Transportation Department will be hosting a Pre-k and K Bus ride and Orientation on August 18th from 10-11am. We can't wait to see all our newest learners!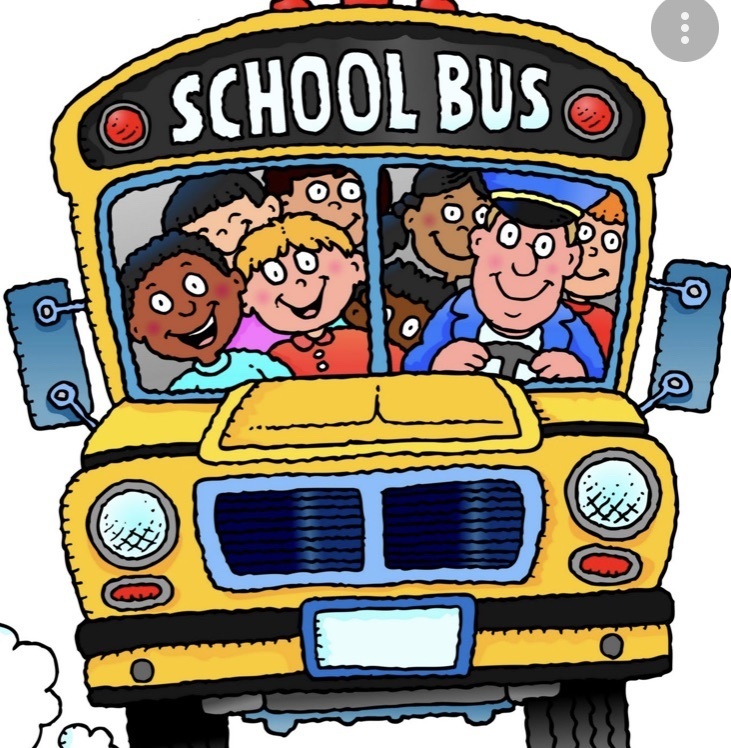 We are happy to announce that school meals will continue to be free for all Maine students during the 2022/2023 school year!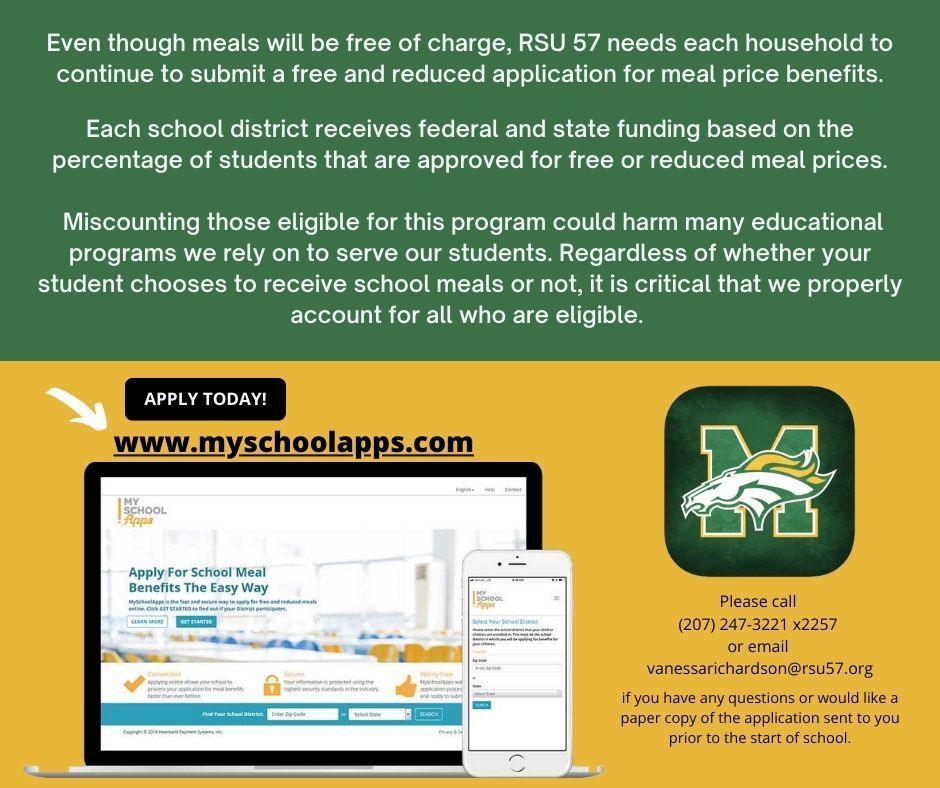 Free Summer Meals!!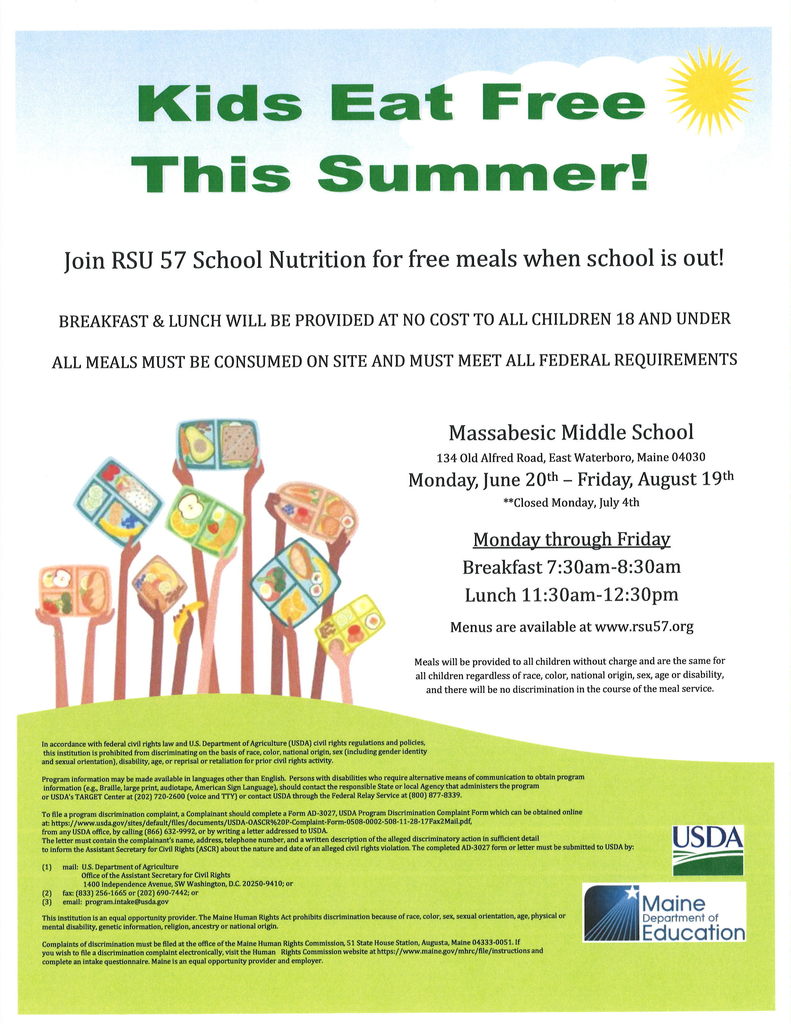 Lyman Elementary celebrated our PTC president Jojo Dryden today. After 11 years on our PTC she is leaving us. There are not enough words to express how thankful we are for all she has done for our school. We will miss you dearly.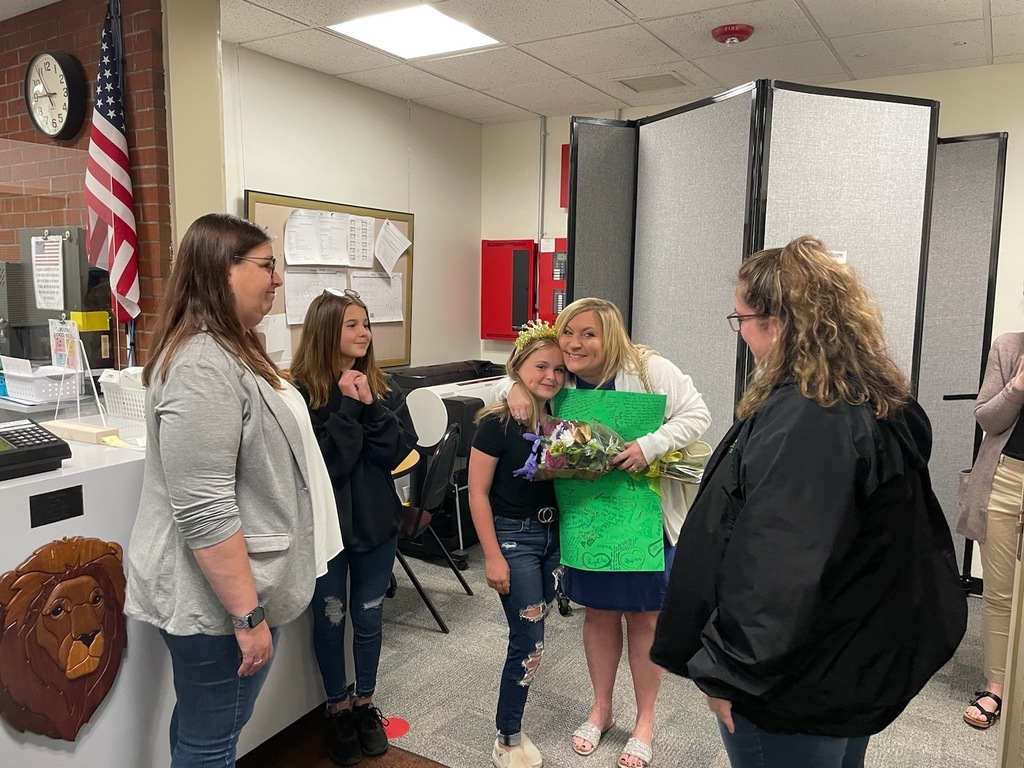 Lyman Elementary: For the 21/22 School Year Peer Helpers voted on what they'd like to do to give back to our Lyman community. The whole Project, from start to finish, was Peer Helper run. During the month of May, Peer Helpers collected items to donate to York County Shelter. Their goal was to collect 6 boxes. In the end they collected 8 boxes of items (some of which didn't make it into the picture), which consisted of toiletries, linens, art supplies, food, etc. To Celebrate their success, Peer Helpers hosted a whole grade Pizza Party Picnic. Wonderful job, Peer Helpers, on learning about Service and Responsibility!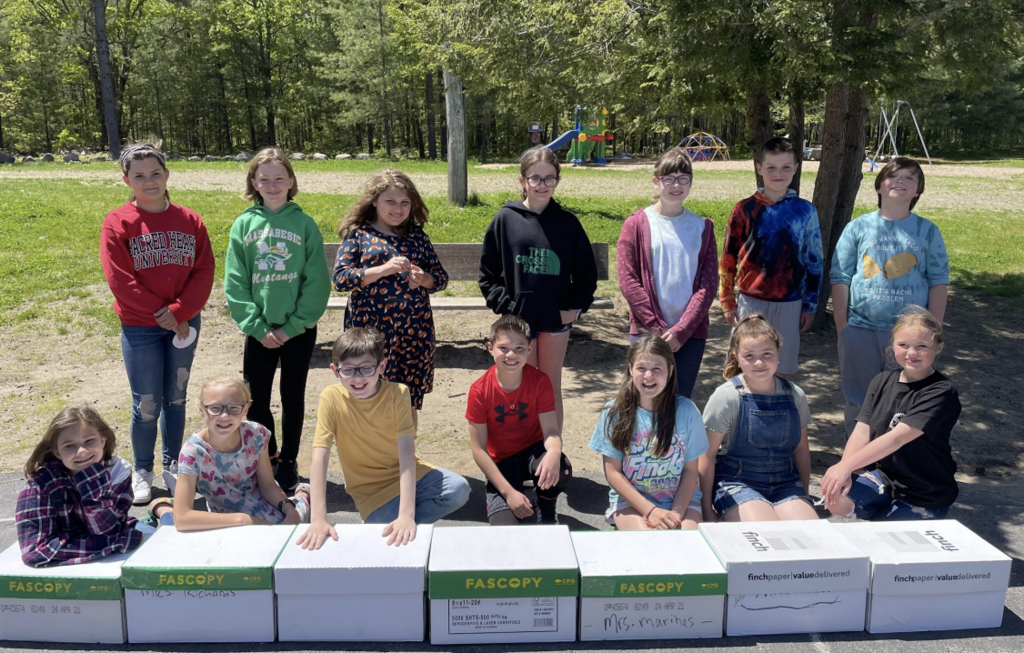 Oakhurst Dairy has notified us that there was a production issue with chocolate milk that will impact all of our schools in the coming days; however, white milk will still be available. We apologize for the inconvenience.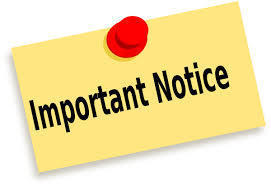 Lyman and Alfred Elementary would like to thank Jackie Chaplin, Aurelie Swasey, Carlena Smith, Megan Wakefield, Laurie Bruce, Missy McCarthy, Mrs. Leach , and a few former and current students for the work they did this weekend to fundraise for our weekend food backpack program. They were able to fill two cars with food donations and raise $793.50 for the backpack program! This is absolutely amazing and will help feed students into the new school year!!!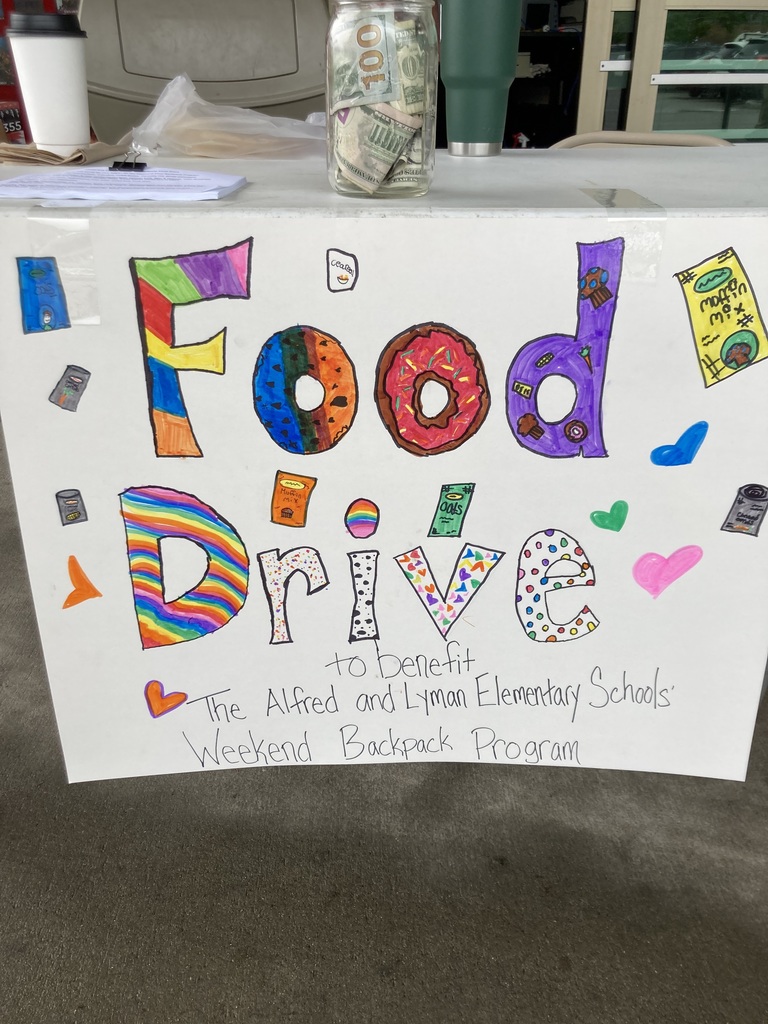 Lyman Elementary :The local forest ranger came to visit our 2nd grade classes today. He talked to the students about different trees we have in Maine, how trees grow, how long they live, and ways to keep them healthy. We took a nature walk and found a pine tree that he used a device to make a hole in the tree to figure out how old the tree is. He also talked to them about different types of trees and how we classify them.