The Boys Cross Country Team finished 9th and will advance to the State Meet to be held Saturday Nov 2 at Twinbrook in Cumberland. The Class A boys will run at 2:20pm. Good luck Cross Country!

The Massabesic Varsity Football Team has secured the #3 seed in the Southern Maine Class B playoffs. The Mustangs will host Cheverus Friday Nov 1 at 7pm.

The Massabesic Field Hockey Team defeated Gorham Saturday 3-2 and has advanced to the Regional Final vs Biddeford. The game will be held Wednesday at Sanford High School. The time is to be determined.

Mustangs move on with a 3-2 win to advance to the Southern Maine Championship game! #gomustangs

XC Regionals, girls and boys teams at Twin Brooks. 3 boys in the top 30 and our boys team is headed to states! #gomustangs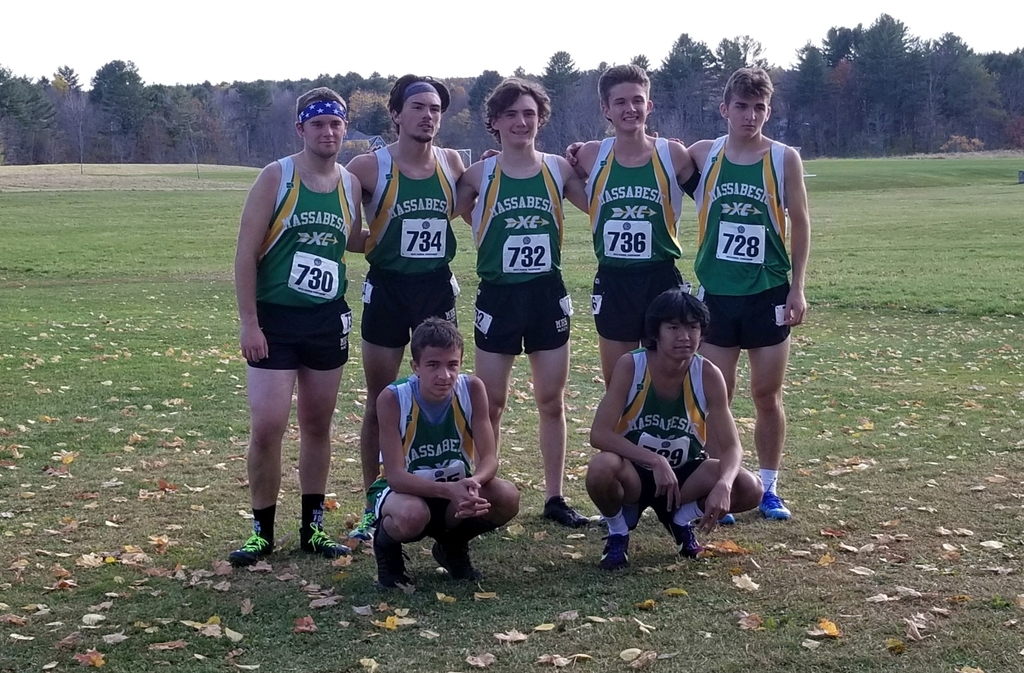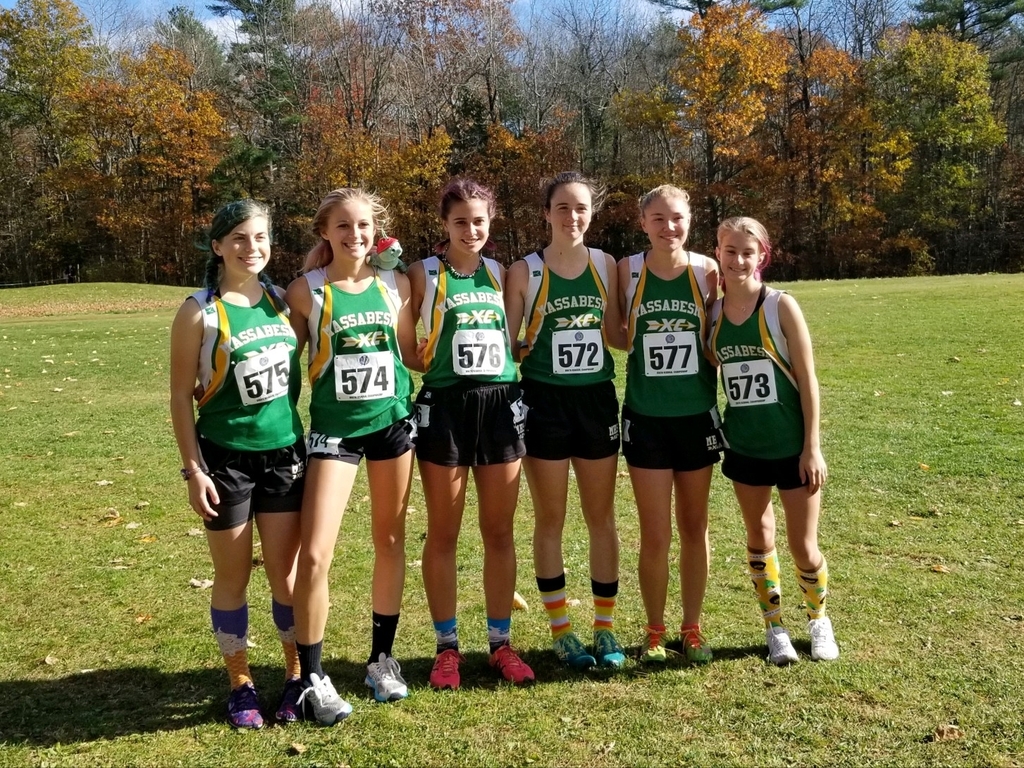 MHS JV and Varsity Girls Soccer @ Noble has been moved from Saturday 10-19 to Thursday 10-17. JV 4:30 / V 6pm

MHS Varsity Boys Soccer lost a tough match to Thornton Academy 4-0 last night at MHS. The Mustangs will take on Westbrook Friday at home. JV 4:15pm / Varsity 6pm

MHS Volleyball lost a tough match to Cheverus yesterday at Massabesic Middle School 3-2. JV lost 2-1. Volleyball takes on York at MMS Thursday. Jv starts at 4:30pm with Varsity to follow.

Congratulations to the MHS Golf team on their 7-6 victory over Sanford at sanford Country Club. Jonah Roy, Noah Chretien and Tyler Lambert all scored wins for the Mustangs. The golfers travel to Natanis Golf Course in Vassalboro Monday for the league qualifying match.

Our Saturday 10-12 Soccer games with Sanford have been adjusted. The Girls Varsity will play at Sanford at 10am. The Boys Varsity will play at home at 10am. JV boys and girls soccer will ravel to Sanford on Monday 10-14. JV Girls will play at 1pm with the Boys to follow.

Today's JV soccer games vs Thornton Academy, both boys and girls, have been postponed. Boys will play home at 6pm. Girls play away at 6:30pm

Tomorrow's JV Boys Soccer game with Thornton Academy has been cancelled. Varsity will play at 6pm.

13-6 win over the Rams! #gomustangs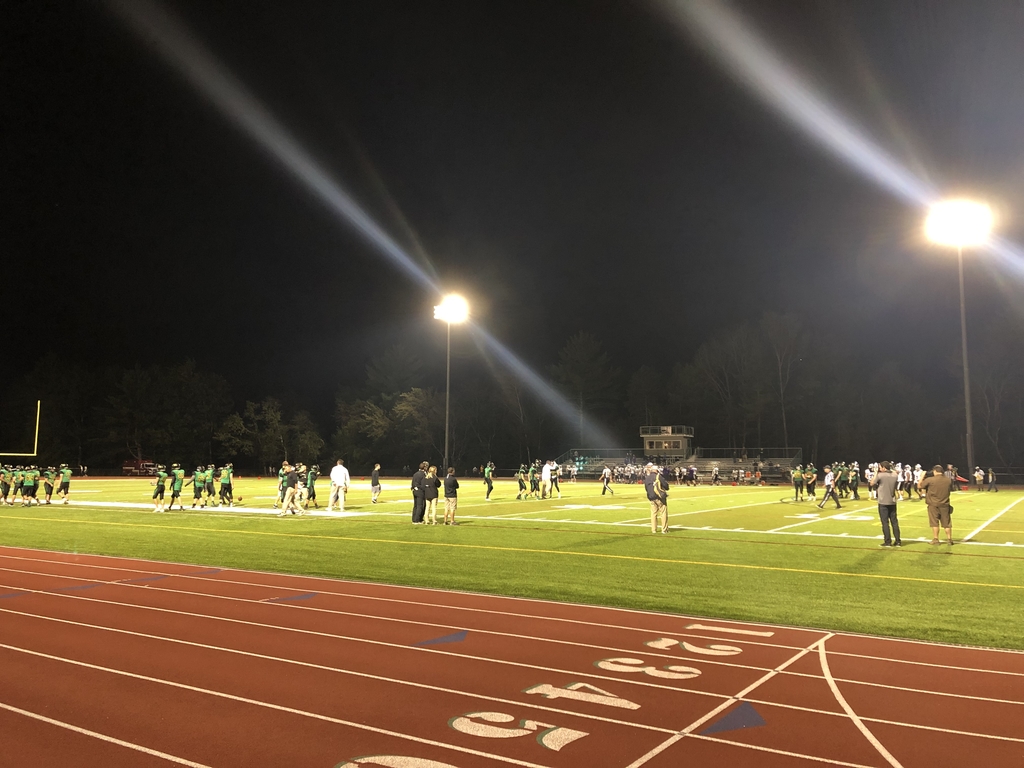 Congratulations to the MHS Golf Team who defeated Marshwood yesterday 11-2. Garret Gerard, Noah Chretien, Jack St. Laurent and Tyler Lambert all scored victories for the Mustangs. Golf plays at Sanford Next Tuesday @ Sanford CC 4pm

Congratulations to the MHS Golf team on their 8-5 defeat of Biddeford yesterday at Dutch Elm. Garret Gerard, Jonah Roy, Noah Chretien and Jack St. Laurent all scored victories for the Mustangs. Gold hosts Kennebunk next Tuesday at Dutch Elm Golf Course

MHS Field Hockey Downs Thornton Academy Emily Jacobs scored both goals unassisted, as she put rebounds into the net at 3:55 and then again at 3:07, in the first half of the game. The game was a defensive battle, with the difference in the game being the play by Mustangs goalie, Julia Gregoire, who turned away all 10 of the shots she faced. Our next game is Monday at home against Noble. Thanks , Michele Martin-Moore Math Teacher/Varsity Field Hockey Coach Massabesic High School

Good luck to the MHS Varsity Boys Soccer Team as they travel to Falmouth tonight for a varsity only game at 6:30pm. The bus leaves at 4:30pm

We had several teams in action Tuesday here at MHS. Our Varsity Field Hockey Team defeated Windham 4-1 to move to 3-0. Varsity Girls Soccer lost a tough game to Falmouth 6-1 and our golfers dropped a match to Noble 9.5 to 3.5

Congratulations to MHS Volleyball on their 3-2 defeat of Sanford/Noble yesterday at Sanford! The JV also won their match 3-0. Great job Coach Daigneault and all of the MHS Volleyball players!

Jim Hand, about 3 hours ago @principalbiddhs and I have a friendly wager for Friday night's football game. If the Mustangs win Mr. Sirois hast to wear Mustang gear to school on Monday. If the Tigers win I have to wear Tiger Pride gear. Go Mustangs! Let's see Mr. Sirois in our gear! @mhsfootball18