The Kindergarten classes at Alfred Elementary School went on a field trip to Pumpkin Valley Farm for Baby Animal Day! They had a blast petting the baby bunnies and goats. The 'jumping pillow' was a huge hit, as well as the corn pit and hay ride. It was a day to remember! Thank you to our PTSA for sponsoring such an amazing trip!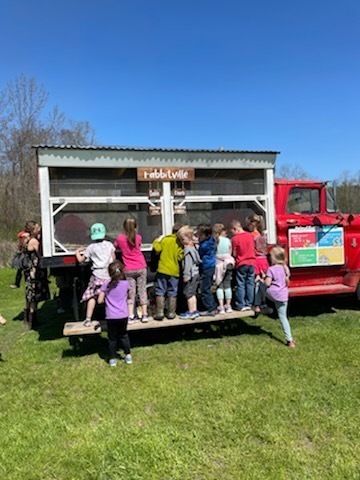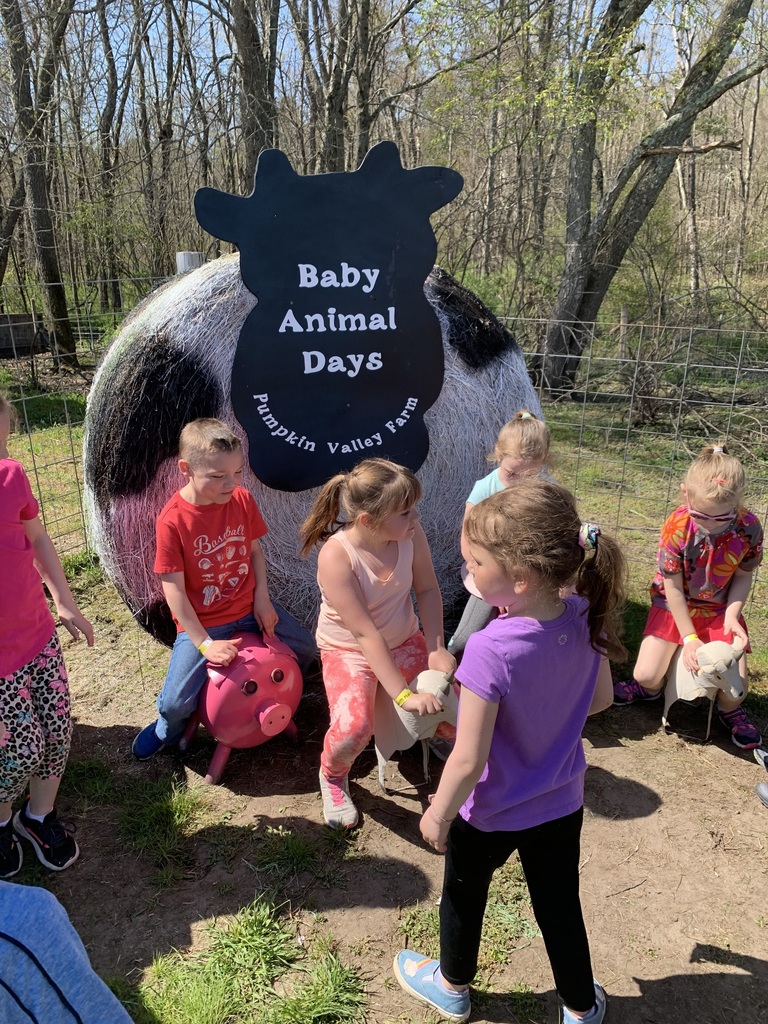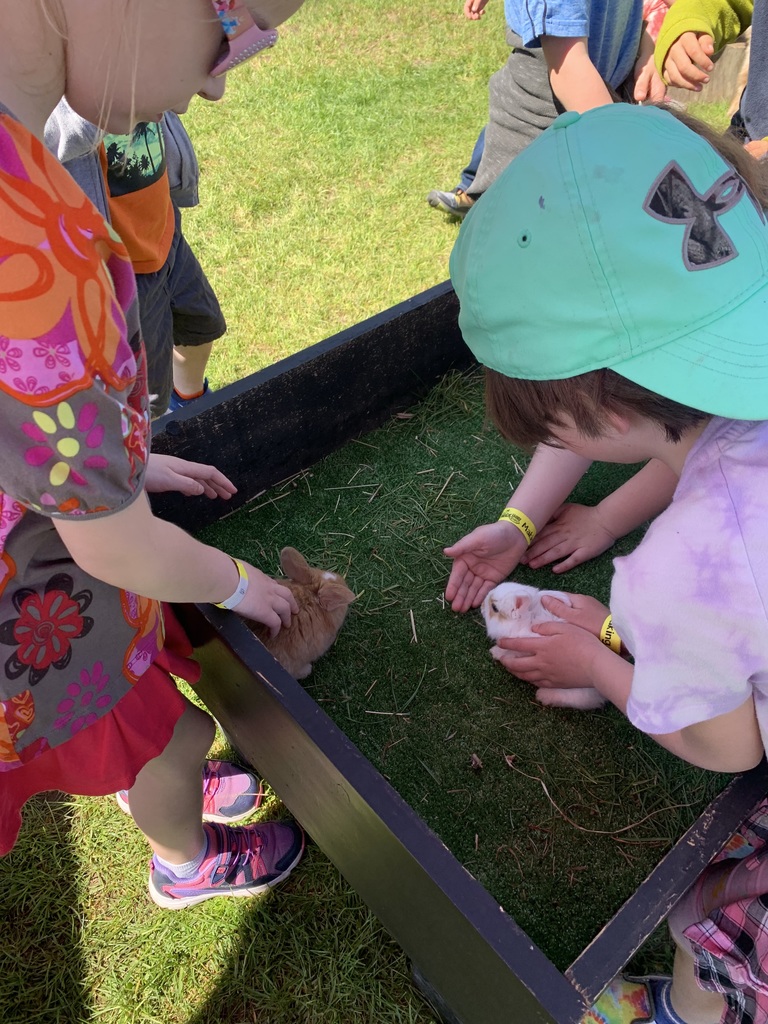 June menus are now available!!
www.rsu57.org
> Menu > Documents > Food Service Menus


AES staff enjoyed Kiwi the Blender Bike during staff appreciation week in addition to many snacks, treats, and special surprises. We would like to take this opportunity to thank both our PTSA and the Alfred community for your efforts & support! We are thankful for the generous gift certificate donations and our new picnic tables complete with umbrellas! They are a wonderful break space addition!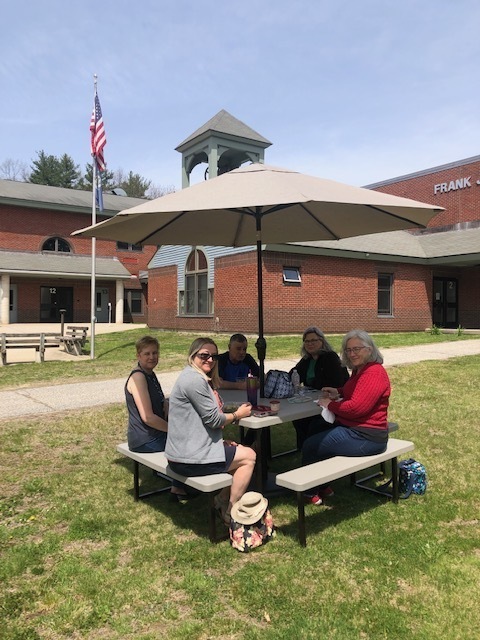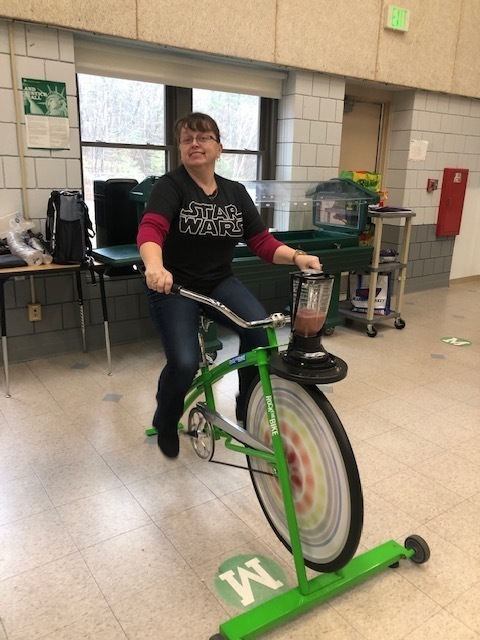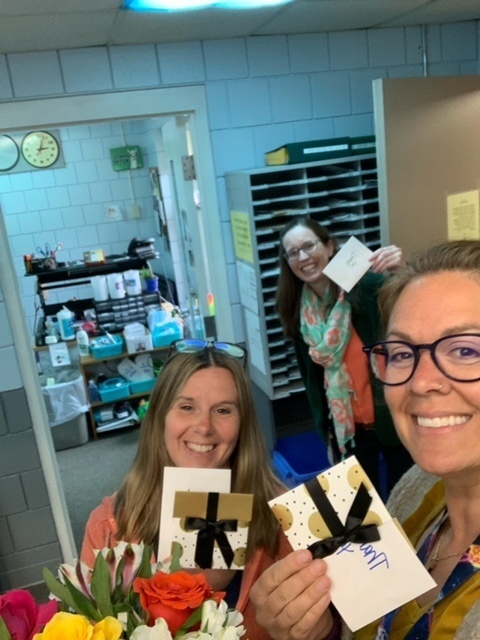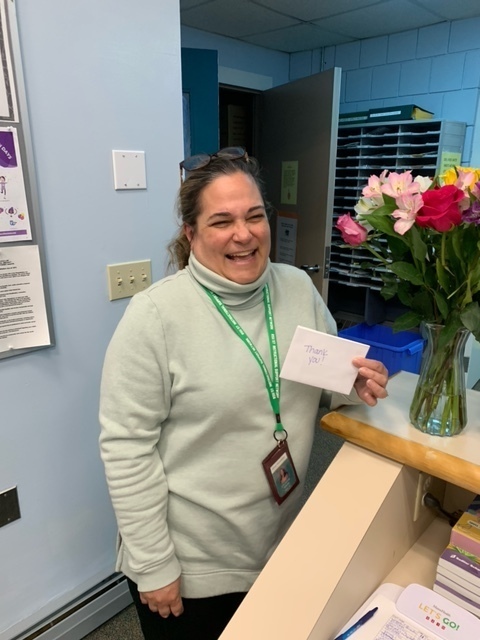 Students at AES put their egg packages to the test! Packages were designed and created out of recyclable materials during our family STEM night. While outside enjoying an ice cream party for reaching a model mustang ticket schoolwide goal, student designed packages were thrown off the roof while staff opened them below. We had many designs that survived the fall!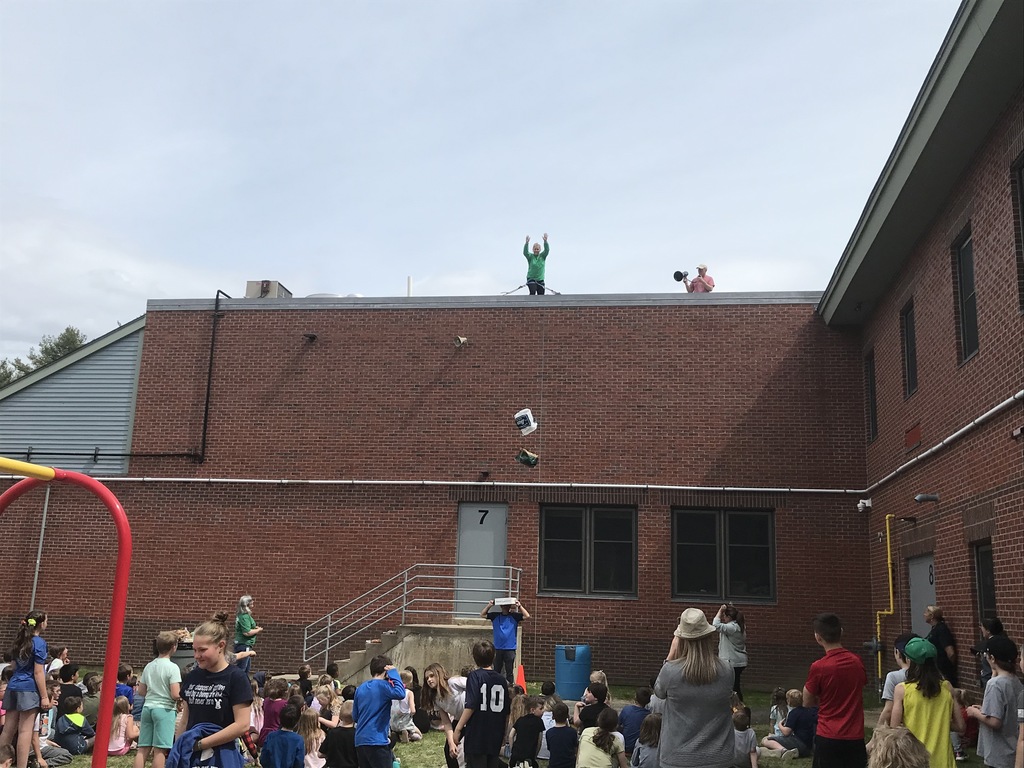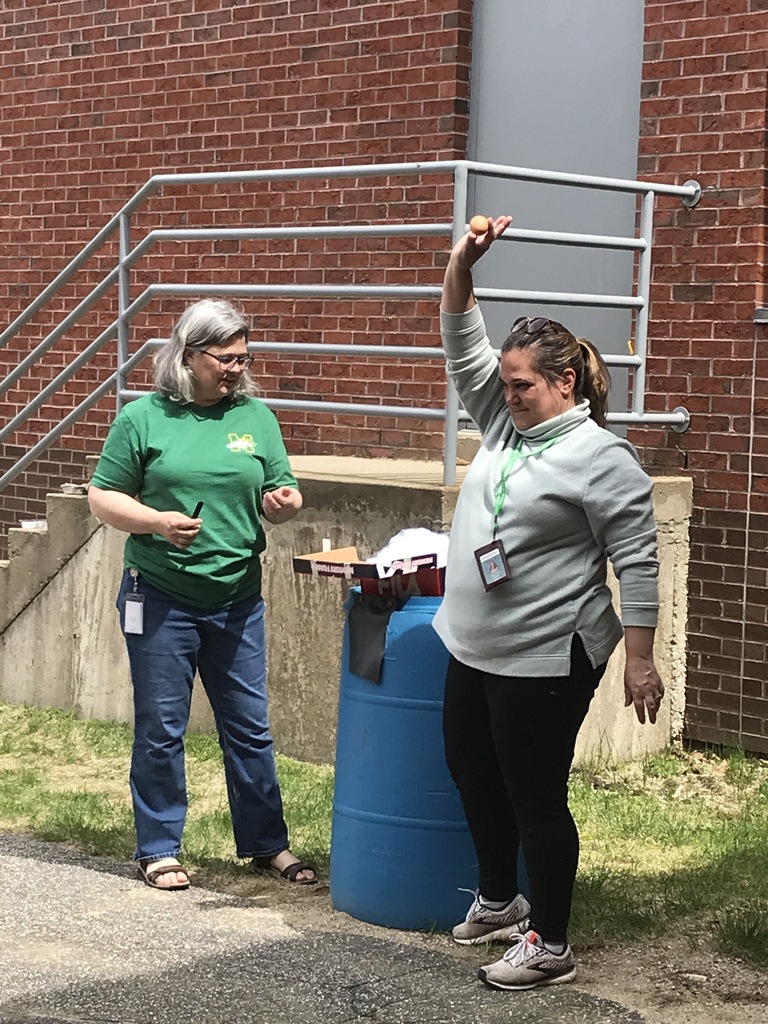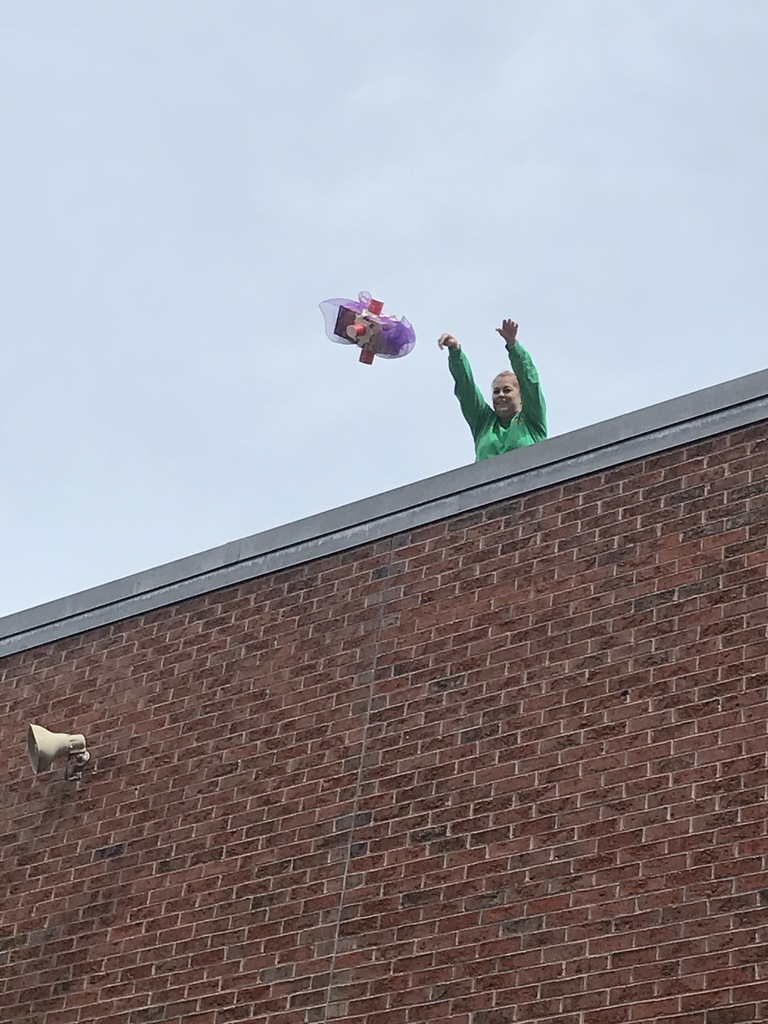 Many thanks to our AES community and staff members for the donated recyclable materials to help make our family STEM night a success! We had the largest turnout ever, and we enjoyed welcoming our families into our community school again. The children enjoyed designing & creating a package to house their egg for our egg drop, took a chance at the 'guesstimation station', chose a book from our free book table, and shopped at our evening book fair!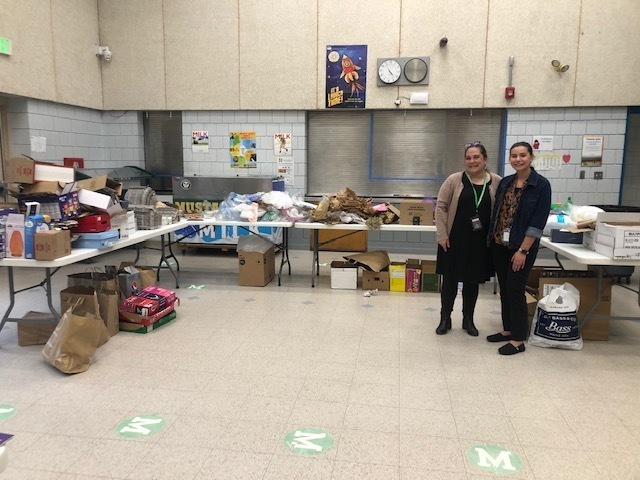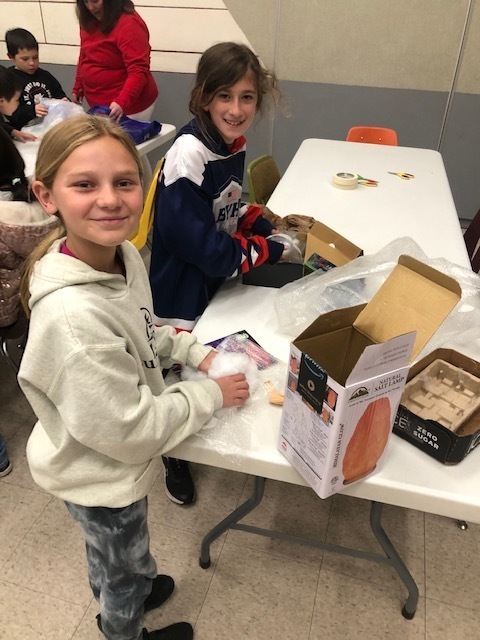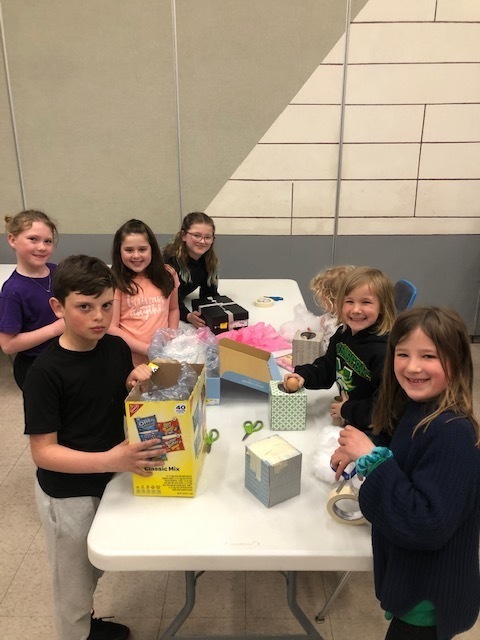 Students from Alfred Elementary participated in our annual grade level "Color Wars" today as part of our April Spirit Day! The classroom with the highest percentage of participation will earn a pizza party, which will be sponsored by our RSU 57 Nutrition Department.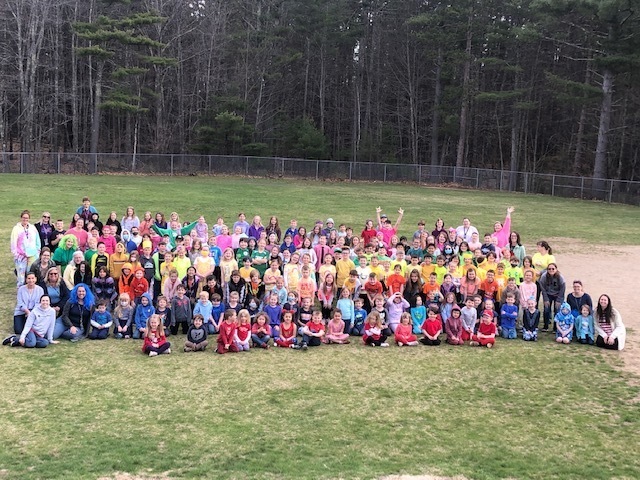 As a follow up to our plant packaging STEM activity, 2nd grade teachers took our project a step further and had AES plant packages delivered to LINE and vice versa! Classrooms zoomed to open & evaluate their design! If their plant didn't survive they hypothesized why that may be.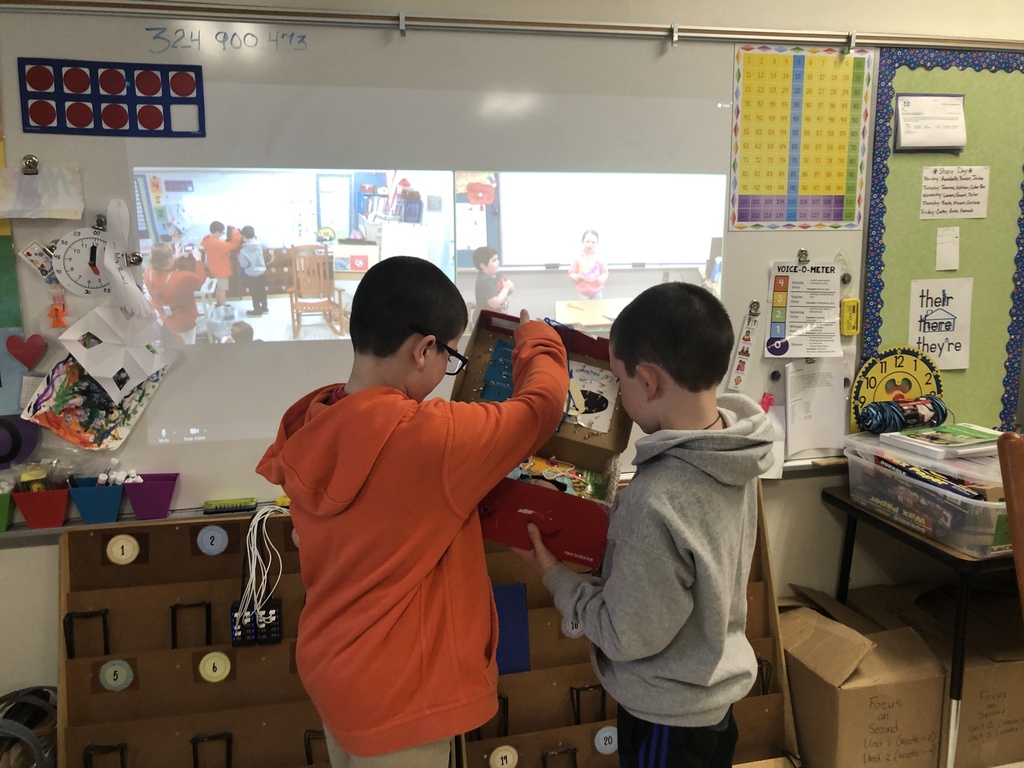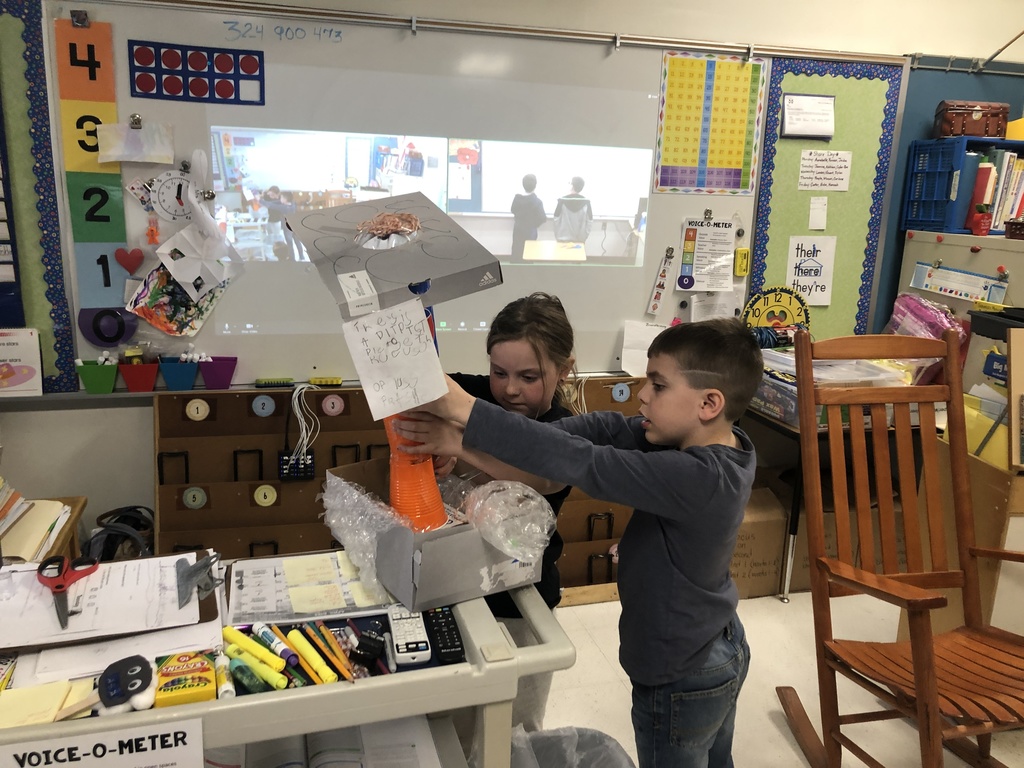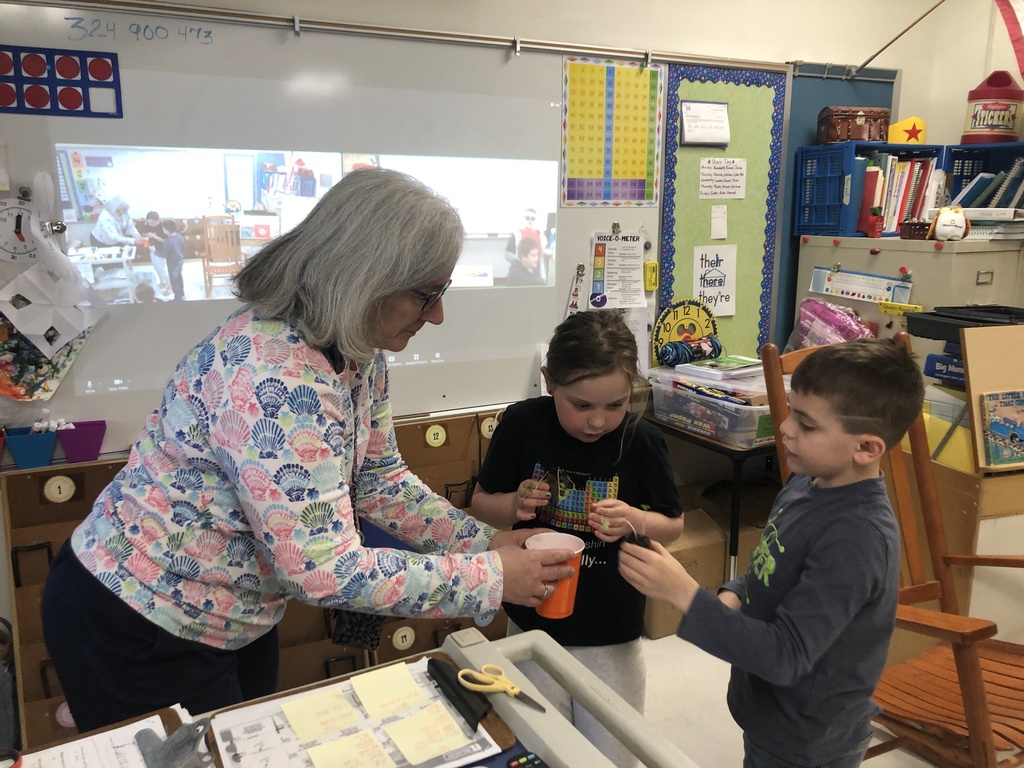 As part of our 2nd Grade science STEM activity, AES students were challenged to grow and package a plant that address the following criteria: it must contain, protect, preserve, communicate and display! Students did a wonderful job with their creative designs!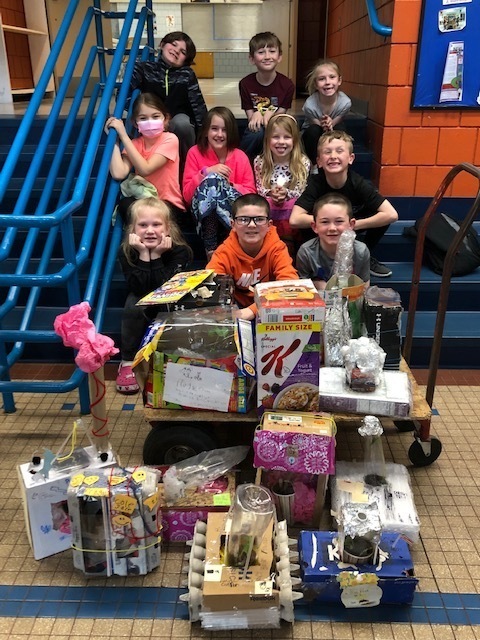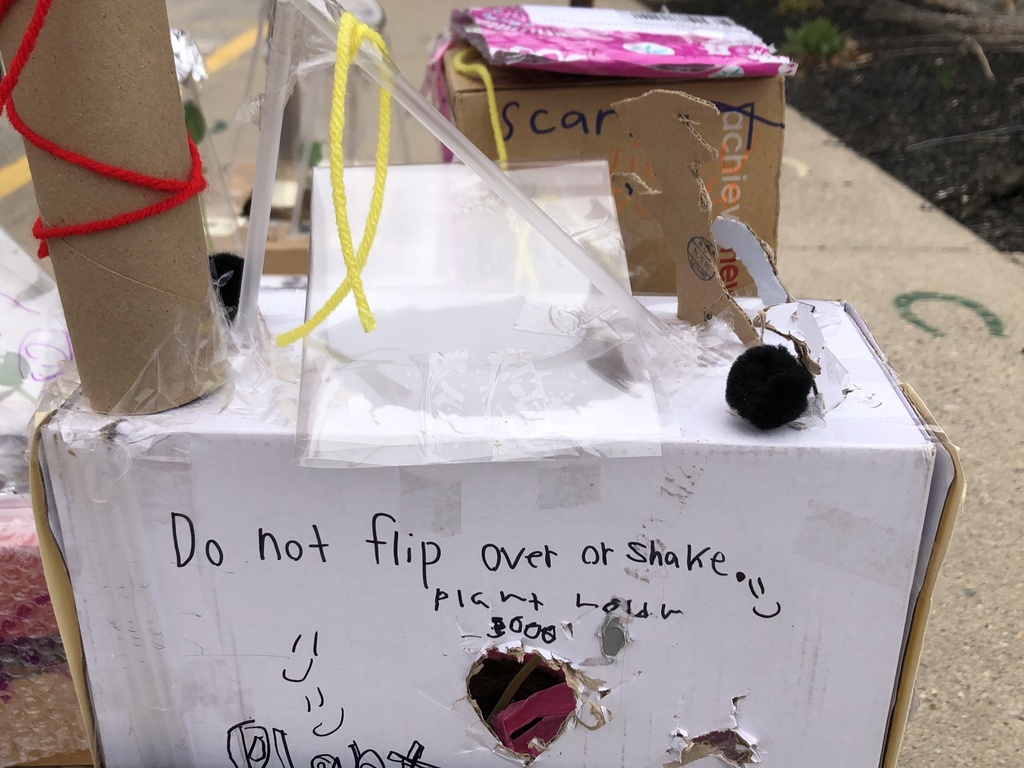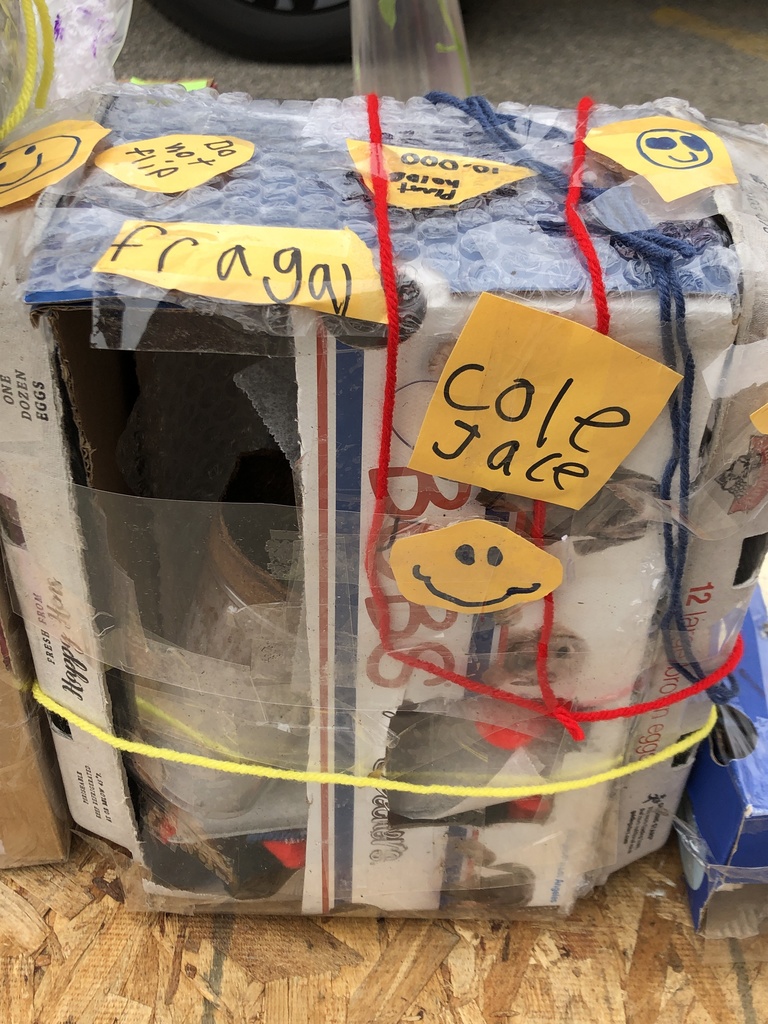 The Principal's Challenge as part of our Read Across America Read-a-thon is now complete! Alfred students celebrated on Friday by "sliming the principal". It was rewarding to join as a school to laugh and celebrate together! Thanks to Mrs. Wilkins for joining in on the fun!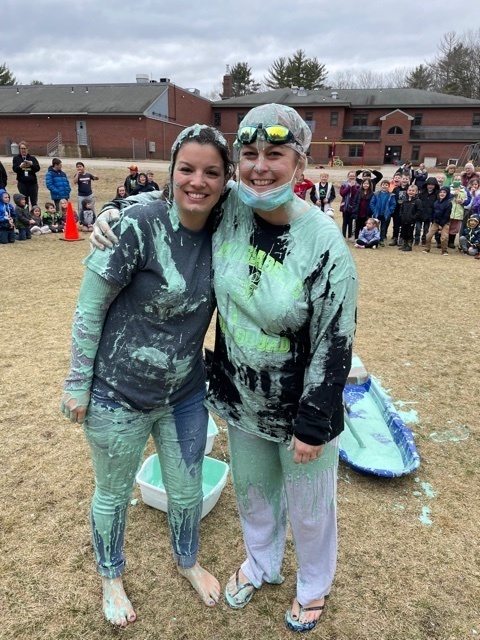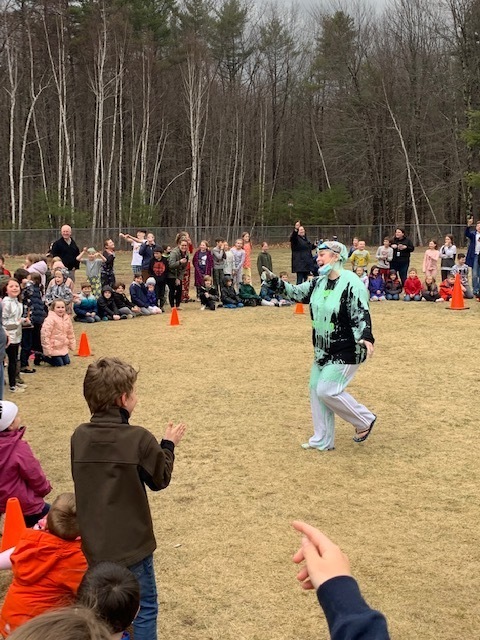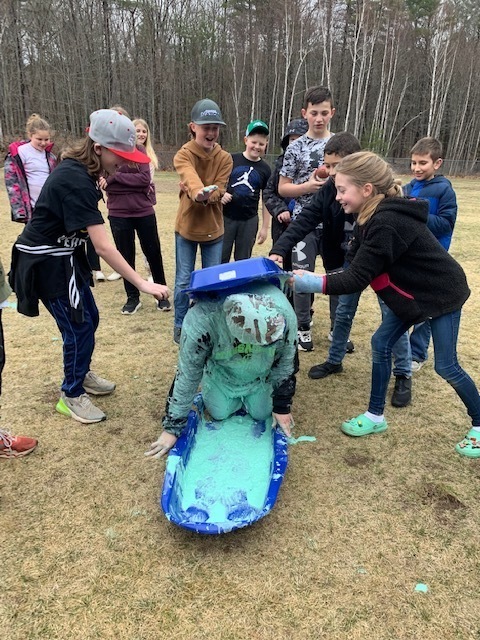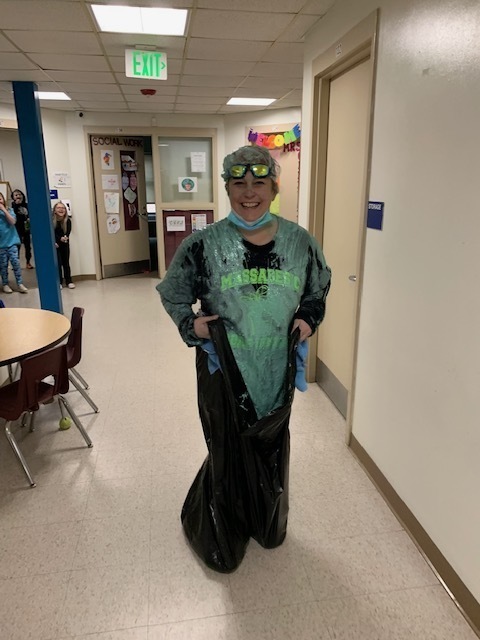 Please consider supporting our April AES PTSA Fundraiser!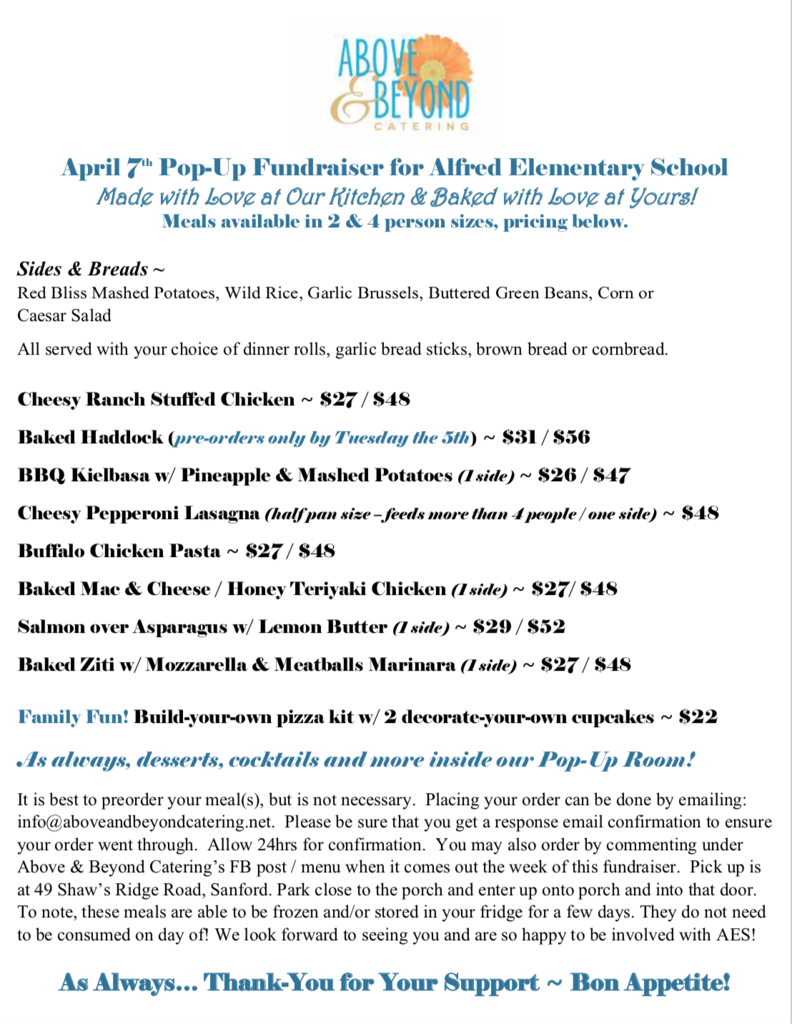 Recently during PE, Alfred students have joined Mr. Penley on our trails to learn about tree tapping for maple syrup!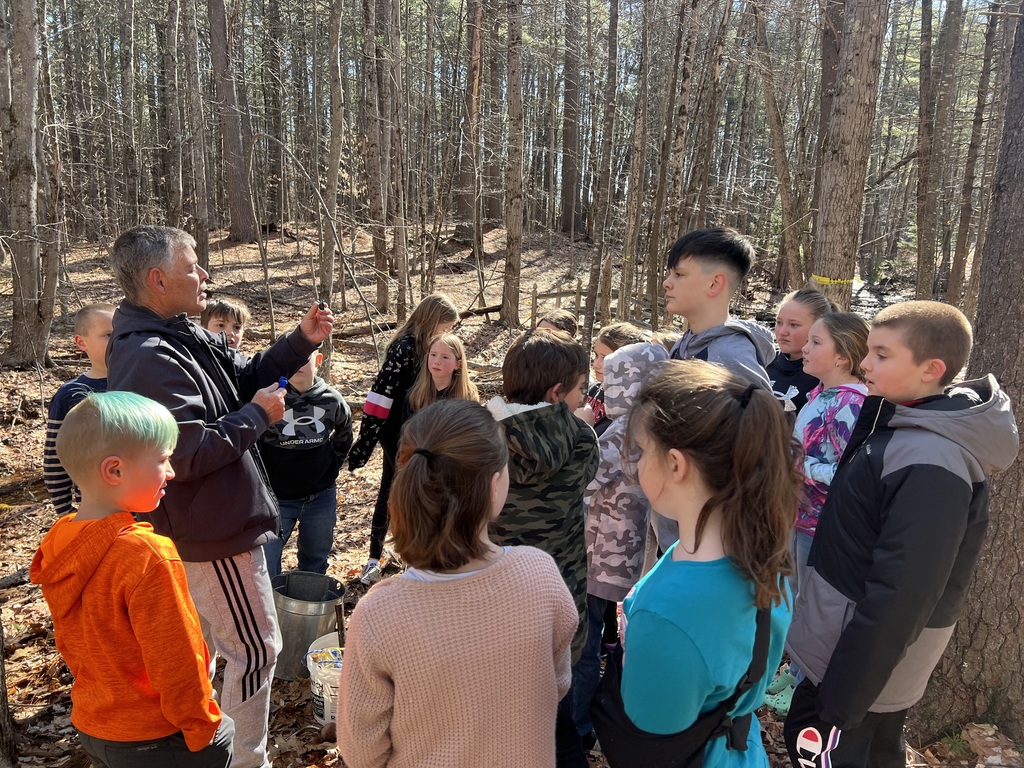 A special thank you to Girl Scout Troop # 426 for the beautiful mural in our gym! It was inspired by Kelsey Montague and her "Zen Tangle" murals which are found all around the world! #dream #inspire #hope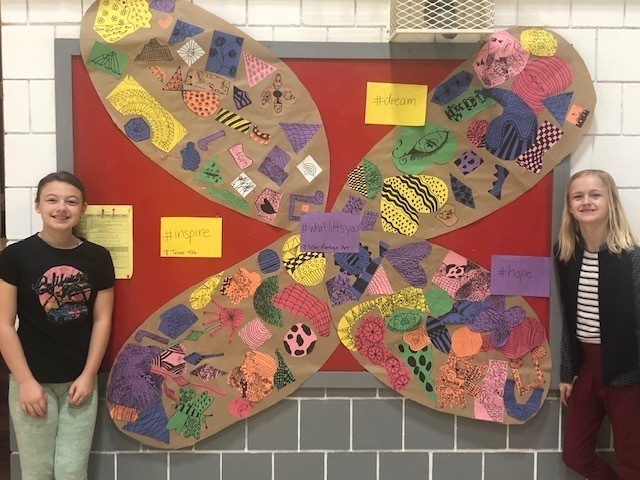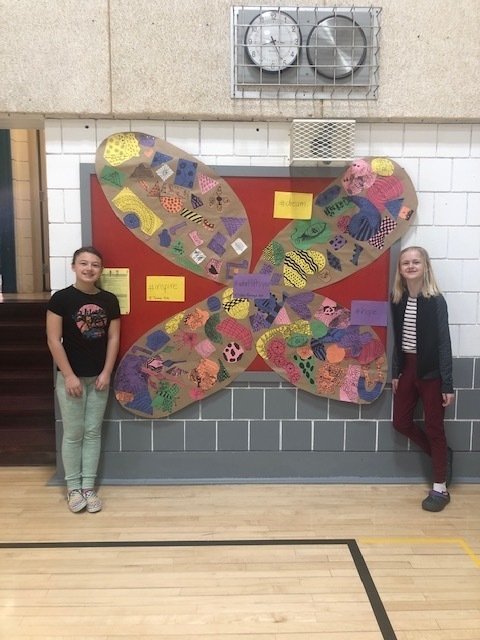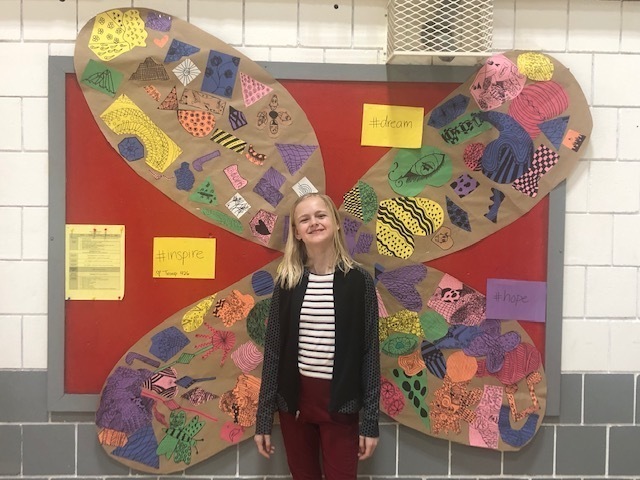 Alfred Elementary Spirit Gear is now on sale! Details are in the flyer below: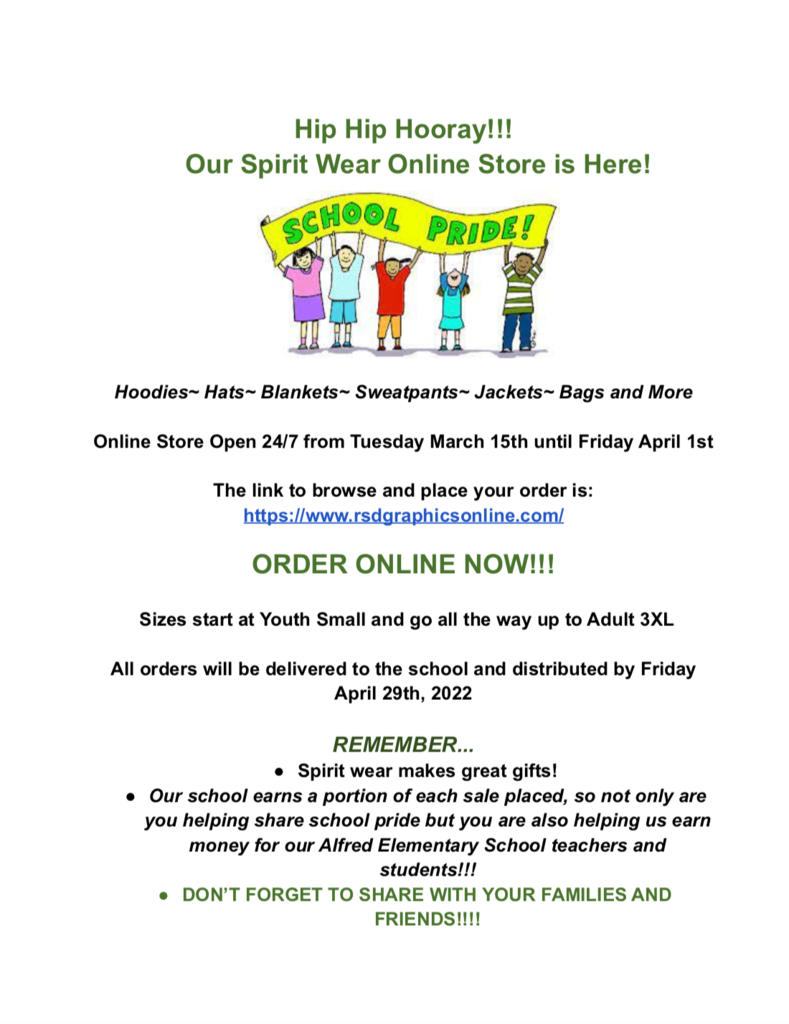 A big THANK YOU to the Alfred Elementary & RSU 57 community for your tremendous amount of support with our carnation "be happy day" fundraiser! In addition to bringing in over $1,000 to our school, the carnations put a smile on all of our children's faces. A special thank you to Meaghan Huot and our PTSA for the huge undertaking required to plan, organize and deliver all of the flowers. Also a thank you to Top It Off Oil for donating all of the carnations that we were able to hand out!

Come join our team!!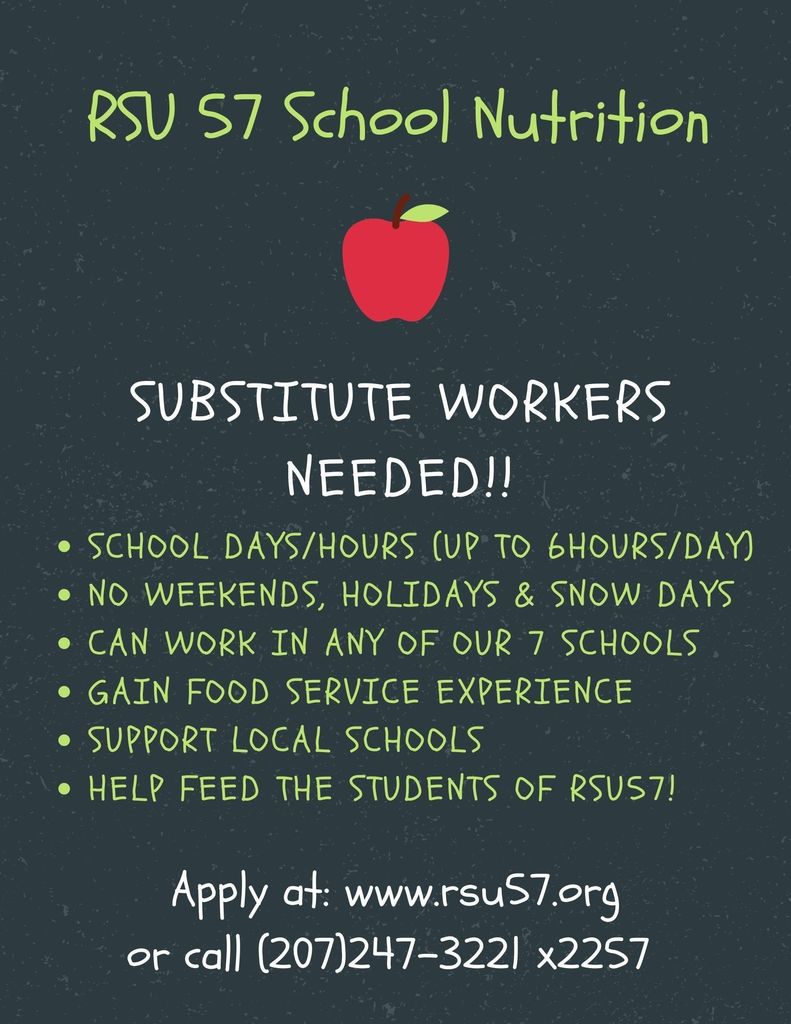 February menus are now available!!
www.rsu57.org
> Menu > Documents > Food Service Menus


RSU57 Needs your support!! Our schools are at risk of losing vital student programming. Free and Reduced meal applications drive federal funding. Even if you think your family may not qualify, please visit the link below to support your local schools today:
https://www.myschoolapps.com/
Thank you to those who have already completed the form! We truly appreciate your support!

October menus are now available!!
www.rsu57.org
> Menu > Documents > Food Service Menus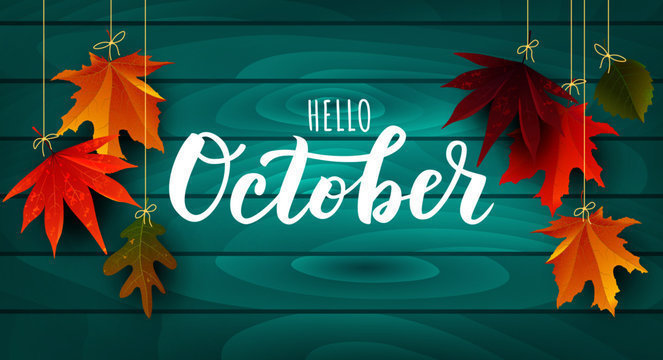 BREAKFAST AND LUNCH ARE FREE FOR ALL STUDENTS FOR THE ENTIRE 21/22 SCHOOL YEAR!! *Free meals must meet federal and state reimbursable meal requirements in order to be free of charge RSU 57 highly recommends that all households continue to submit a free and reduced application for meal price benefits. Each school district receives federal and state funding based on the percentage of students that are approved for free or reduced meal prices. Miscounting those eligible for this program could harm many educational programs we rely on to serve our students. Regardless of whether your student chooses to receive school meals or not, it is critical that we properly account for all who are eligible. Please contact the RSU 57 School Nutrition Department with any questions 207-247-3221 ext. 2257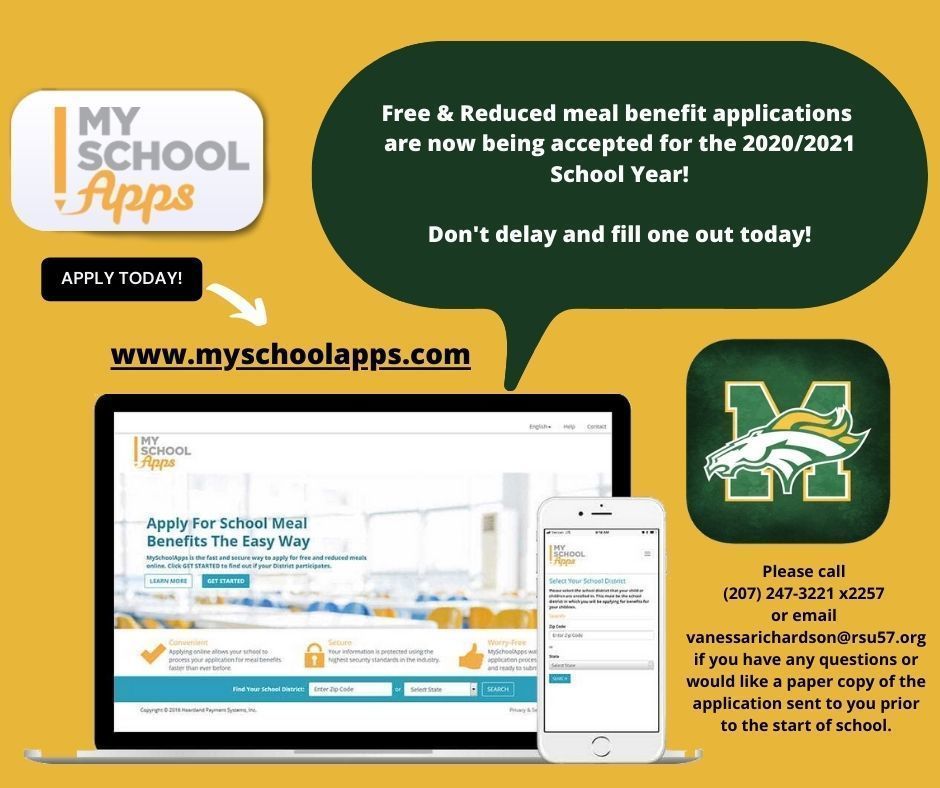 Free meals for all children 18 and under!!