Due to today's school closure activities have been changed. There is no MHS Wrestling, Cheering or Indoor Track practice. There is no MHS JV or First Team boys or girls basketball practice. MHS Boys Varsity Basketball will practice at MMS from 3-5pm MHS Girls Varsity Basketball will practice at MMHS from 5-7pm The swim / hockey bus to Biddeford will leave today at 3:15pm from MHS East. There is no access to MHS as of this time for any reason. We will keep you posted via the RSU 57 App and Website on updates for tomorrow.

Wrestling practice at MHS today is cancelled.

Friday 11-22 Due to today's unexpected shortened day practices at MHS may be affected. Stay tuned for updates. Swim and Ice Hockey will go as scheduled. Busses leave at 3:15pm. All other practices are to be determined at this point.

Massabesic Boys XC tied for 9th in the Maine Class A State Championship Meet today. Jakob Saucier was recognized as placing 21st overall. Well done Mustangs. #gomustangs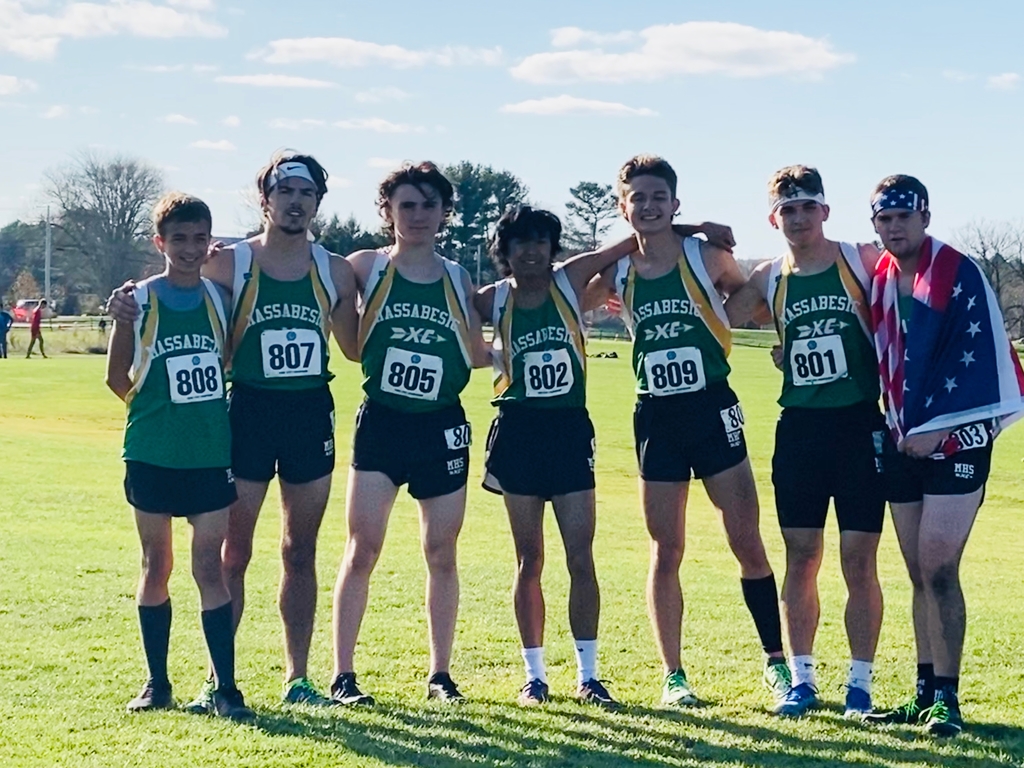 MMS BASKETBALL TRYOUTS!!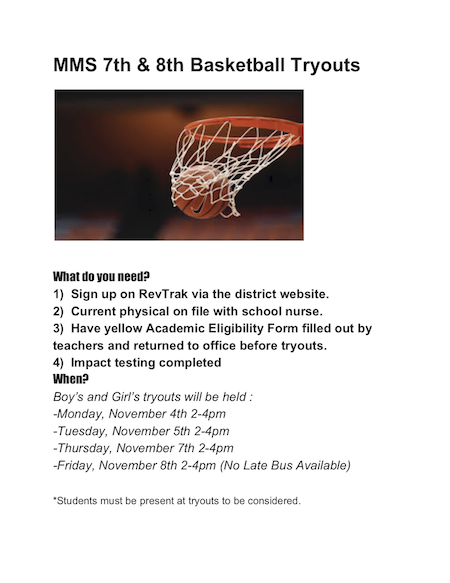 Game time for MHS Field Hockey vs Biddeford of 7pm is confirmed. The game will be held at Sanford High School. Admission is $10 for Adults and $5 for students.

The Boys Cross Country Team finished 9th and will advance to the State Meet to be held Saturday Nov 2 at Twinbrook in Cumberland. The Class A boys will run at 2:20pm. Good luck Cross Country!

The Massabesic Varsity Football Team has secured the #3 seed in the Southern Maine Class B playoffs. The Mustangs will host Cheverus Friday Nov 1 at 7pm.

The Massabesic Field Hockey Team defeated Gorham Saturday 3-2 and has advanced to the Regional Final vs Biddeford. The game will be held Wednesday at Sanford High School. The time is to be determined.

Mustangs move on with a 3-2 win to advance to the Southern Maine Championship game! #gomustangs

XC Regionals, girls and boys teams at Twin Brooks. 3 boys in the top 30 and our boys team is headed to states! #gomustangs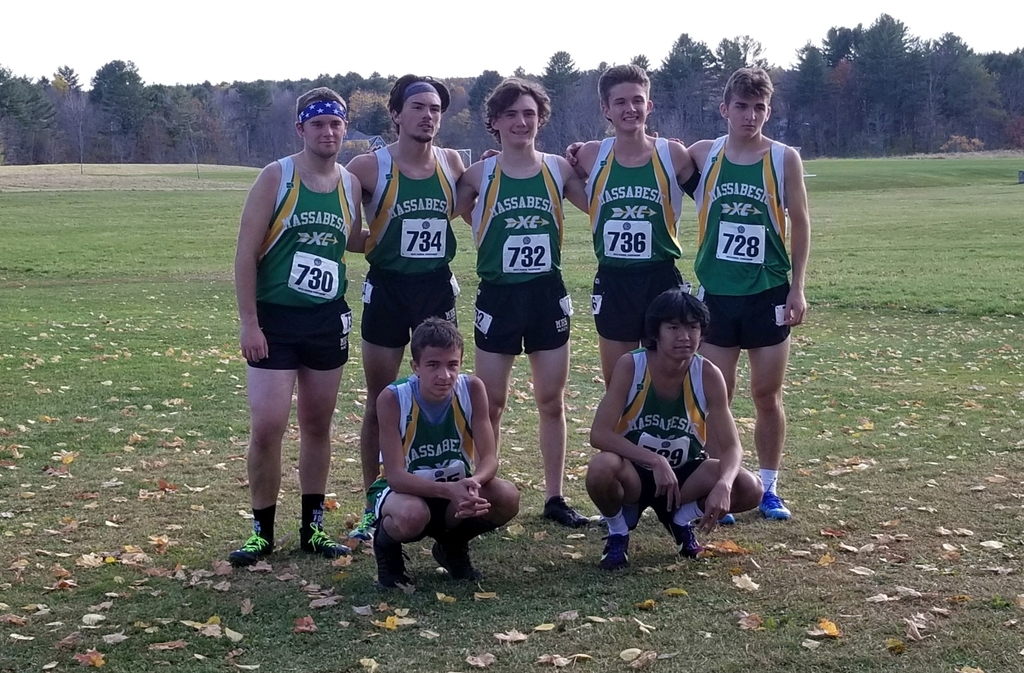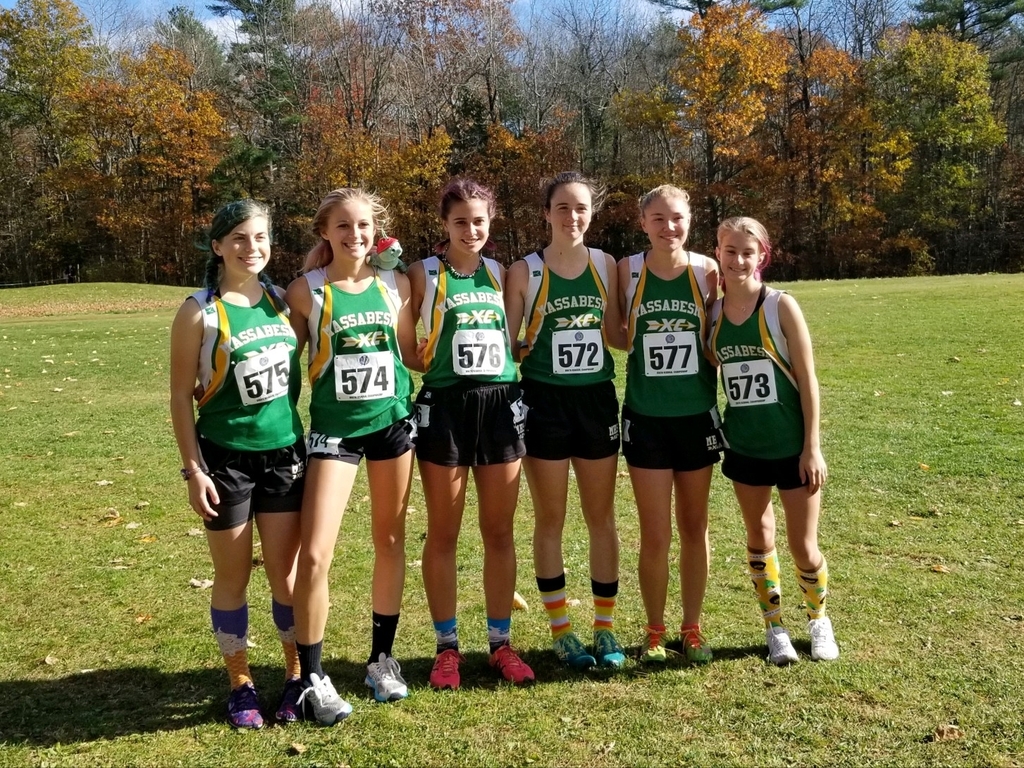 MHS JV and Varsity Girls Soccer @ Noble has been moved from Saturday 10-19 to Thursday 10-17. JV 4:30 / V 6pm

MHS Varsity Boys Soccer lost a tough match to Thornton Academy 4-0 last night at MHS. The Mustangs will take on Westbrook Friday at home. JV 4:15pm / Varsity 6pm

MHS Volleyball lost a tough match to Cheverus yesterday at Massabesic Middle School 3-2. JV lost 2-1. Volleyball takes on York at MMS Thursday. Jv starts at 4:30pm with Varsity to follow.

Congratulations to the MHS Golf team on their 7-6 victory over Sanford at sanford Country Club. Jonah Roy, Noah Chretien and Tyler Lambert all scored wins for the Mustangs. The golfers travel to Natanis Golf Course in Vassalboro Monday for the league qualifying match.

Our Saturday 10-12 Soccer games with Sanford have been adjusted. The Girls Varsity will play at Sanford at 10am. The Boys Varsity will play at home at 10am. JV boys and girls soccer will ravel to Sanford on Monday 10-14. JV Girls will play at 1pm with the Boys to follow.

Today's JV soccer games vs Thornton Academy, both boys and girls, have been postponed. Boys will play home at 6pm. Girls play away at 6:30pm

Tomorrow's JV Boys Soccer game with Thornton Academy has been cancelled. Varsity will play at 6pm.

13-6 win over the Rams! #gomustangs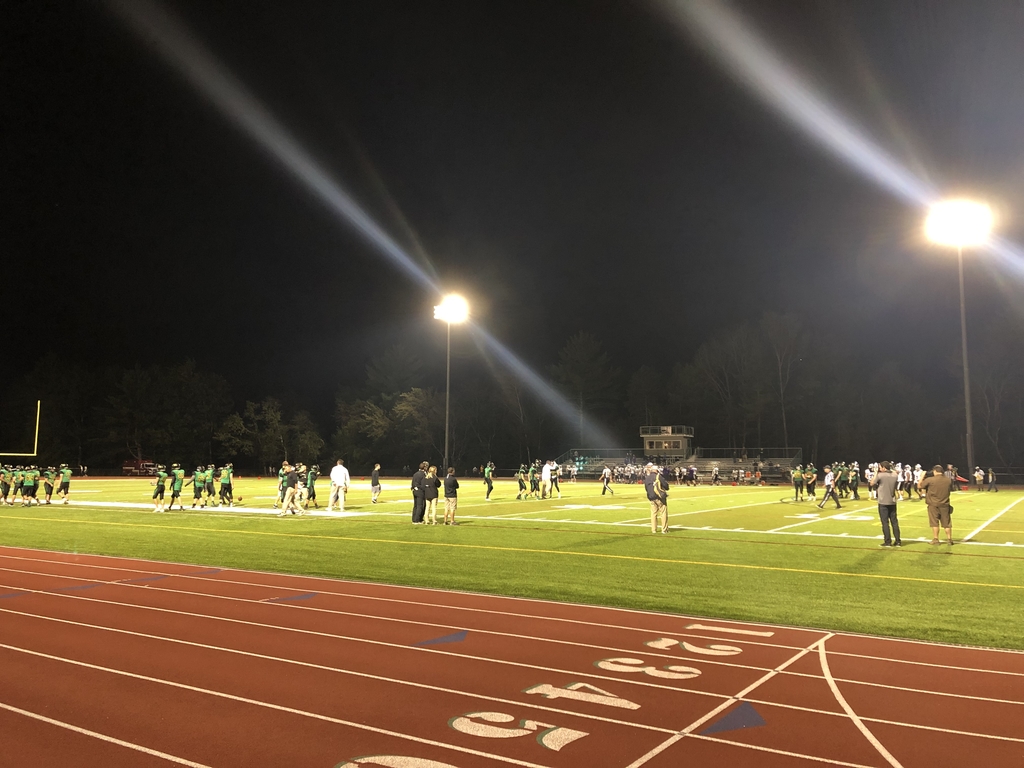 Congratulations to the MHS Golf Team who defeated Marshwood yesterday 11-2. Garret Gerard, Noah Chretien, Jack St. Laurent and Tyler Lambert all scored victories for the Mustangs. Golf plays at Sanford Next Tuesday @ Sanford CC 4pm