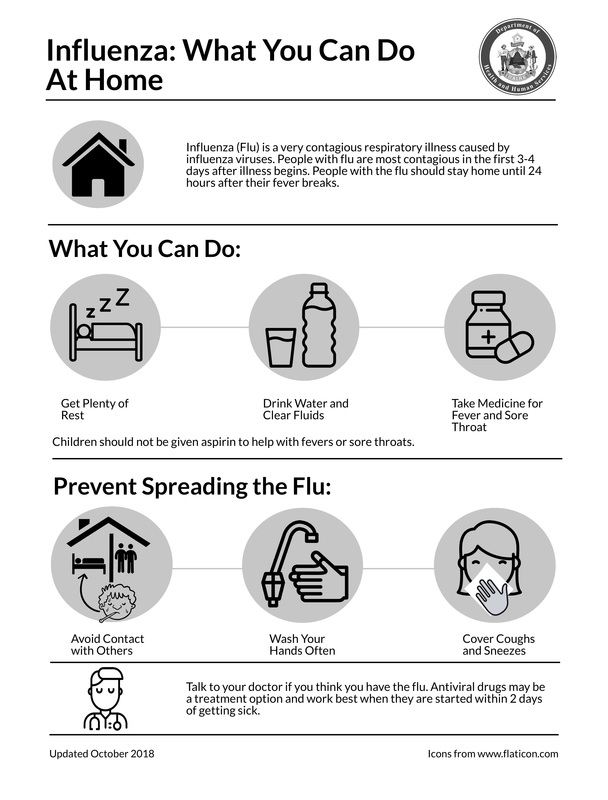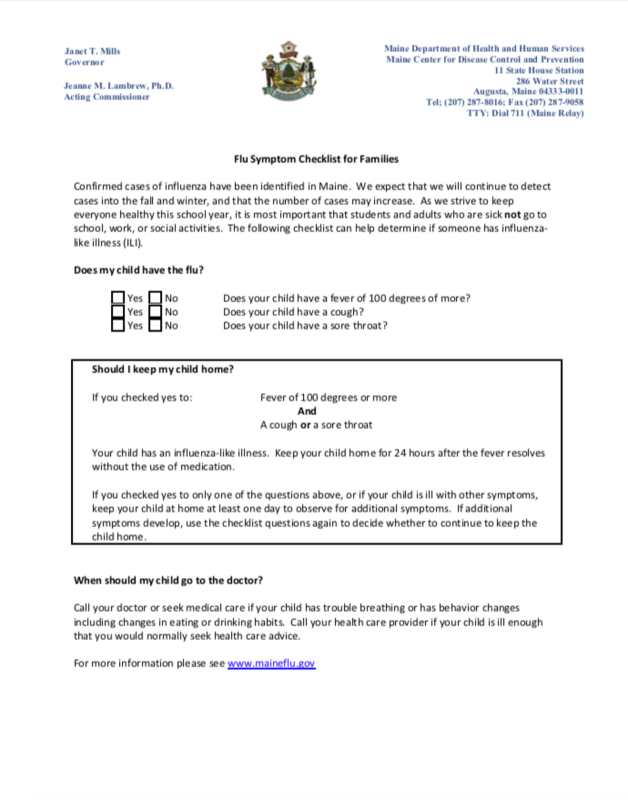 Dear Parents, Guardians, and Staff,
As many of you may have heard on the news, Influenza is widespread in the state of Maine. We have had Influenza B confirmed within our schools and we are confident that we continue to see symptoms of Influenza in our health offices this week. Influenza is a contagious respiratory virus that can range from mild to severe cases, including death in some cases. Because Influenza is a virus, there isn't a medication to treat it. In some cases an antiviral medication can be prescribed to lessen the length of the illness, but this window of opportunity is small. We need your help in decreasing the spread of Influenza in our community.
Please see attached documents.