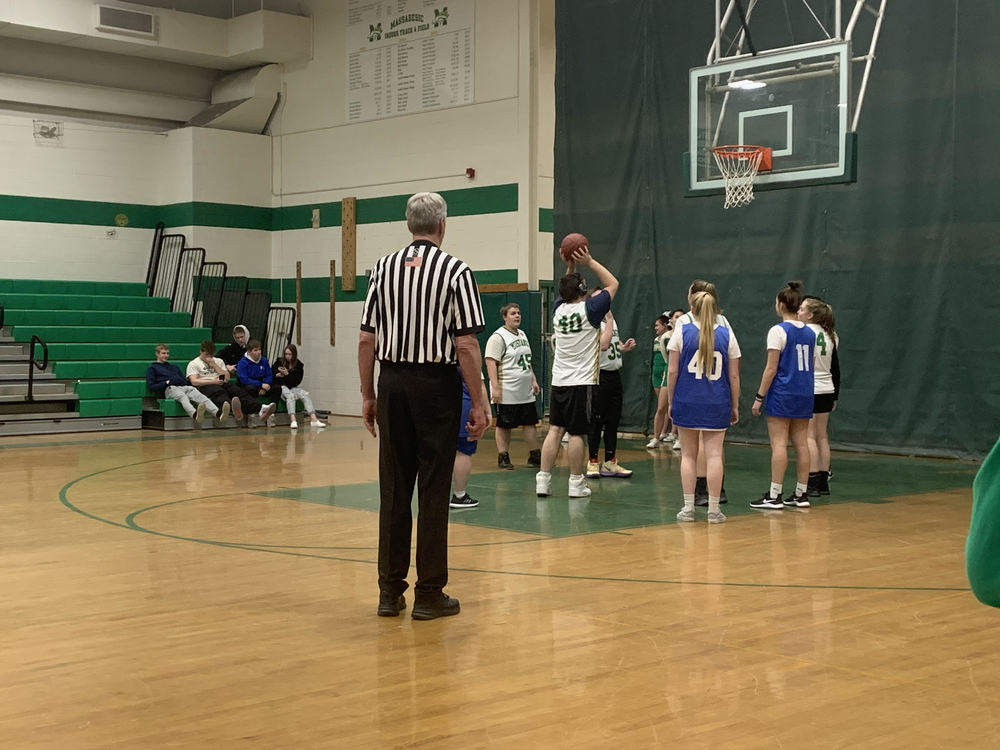 MHS Unified Basketball downs Kennebunk 92-84!
Brendan Scully
Tuesday, March 03, 2020
Yesterday the MHS Unified Basketball team defeated Kennebunk 92-84! The game was highlighted by the prolific scoring of Zach Wekko, Ravon Beane and Adam Reed and the tenacious defense of Shadow Muchmore-Allen! Our unified athletes travel to Sanford Thursday for a 4pm game vs the Spartans. Below MHS Power Forward Jacob Smith drives to the basket and scores for the Mustangs. The Mustangs host their next game vsBonny Eagle Monday March 9 at 3:30pm. Go Mustangs!