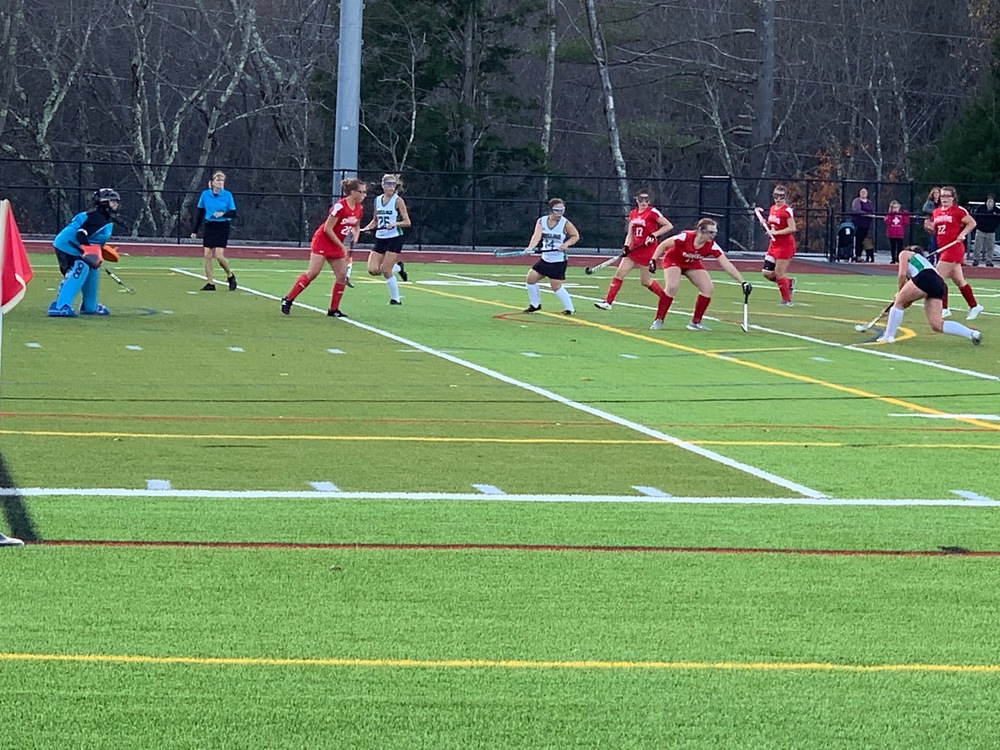 Massabesic Field Hockey wins Regional Quarterfinal!
Brendan Scully
Thursday, October 24, 2019
Massabesic over Sanford 4-1
The Mustangs shot out of the gates with Emma Snyder scoring just 1:12 into the game, and Emily Jacobs made it 2-0 3 minutes and 28 seconds later. The Mustangs out shot Sanford 8-3 in the first half as it came to a close with a 2-0 score. In the second half Emma Snyder scored her second goal with an assist from Emily Jacobs at 16:04 and then Izzy Hurlburt rounded out the scoring for Massabesic at 6:31 when scored an unassisted goal of her own.
Sanford did not go away quietly, as Alysha Simpson scored with just 2:47 left in the game and the Spartans ruined the shut-out bid for MHS goalie Julia Gregoire.
Senior goalie, Jordan Benvie, 17 saves on 21 shots for made for the Spartans, while Julia Gregoire stopped 10 of the 12 shots she faced and got a defensive save from her Co-Captain, Emily Morin for the Mustangs.
Massabesic moves on the host Gorham at 11:00 Saturday morning in a semi-finals match up.