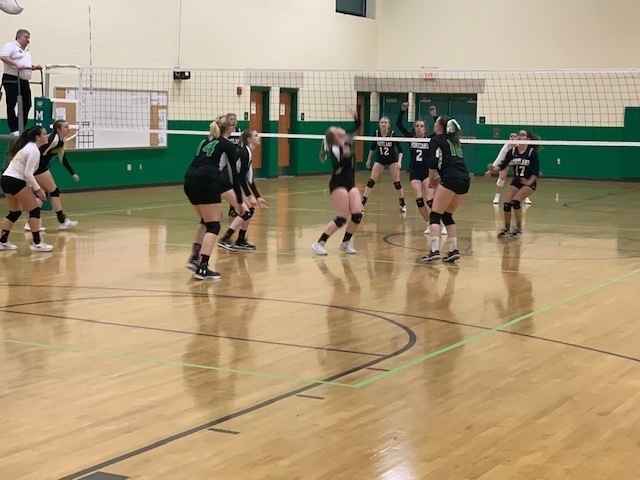 MHS Volleyball Defeats Portland!
Brendan Scully
Wednesday, October 23, 2019
Tuesday the Volleyball team hosted the Portland Bulldogs at the Middle School. It was, also, the Senior Recognition Night as well. Coach Daigneault recognized each of the seniors and their families for all of the huge contributions that they have made to help the program get on the right track.
Massabesic goes on to defeat the Bulldogs 3-2 to wrap up a very successful season. Congratulations to the volleyball team for a great year!.